Lola vs. Alexa's AI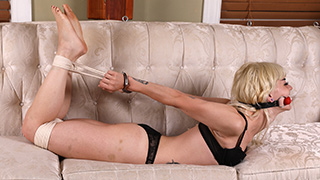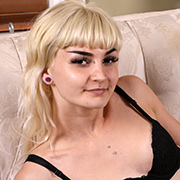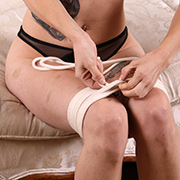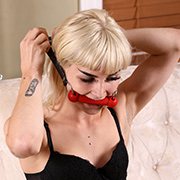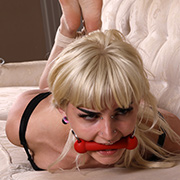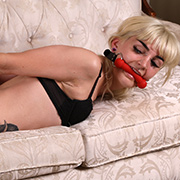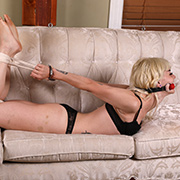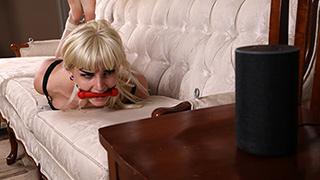 When I told Lola I'd written a mistress program for Alexa she couldn't wait to try it. Despite the lack of testing Lola wanted to try it anyway. The limited AI is set up to pick from a wide range of self-bondage ties and situations. Its actual intelligence is knowing what ties are compatible with each other. Alexa has control over an electromagnet which will hold Lola's key to freedom. Once she activates Alexa's program she follows each step without question. Eventually, she is hogtied, gagged, and waiting for the countdown to start. There's only one problem, with the gag in her mouth Alexa cannot understand Lola. A battle of the insistent AI and the unintelligible sub now wages on with both sides unable to relent. Alexa by its program and Lola helpless in her hogtie. Maybe with more testing, Alexa would know not to wait for commands once a sub is gagged. Lesson learned for next time!

Autumn vs. Her Second Thought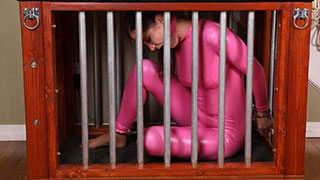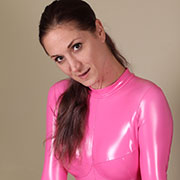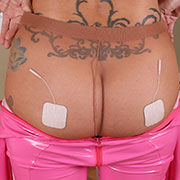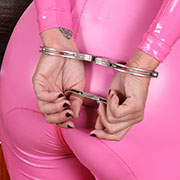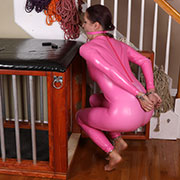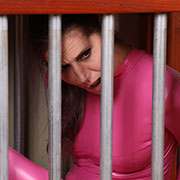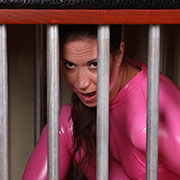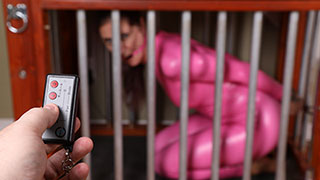 Feeling frisky in her catsuit Autumn asked if she could be tied up while eyeing the magic wand nearby. Knowing what she was hoping for I let her believe it while I zipped a TENS box inside her catsuit. Once the zipper goes up it's too late to back out. One she realizes things are not going as she planned she starts to have second thoughts. A good jolt from the TENS gets her back on track, however. Trying to avoid continued shocks she gags and cuffs herself and ends up in the cage. Begrudgingly she closed the door behind her knowing her fate was sealed.

Lucy vs. Her Surprise Gift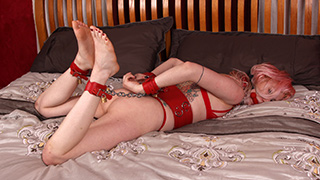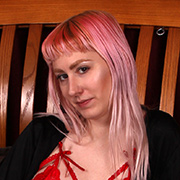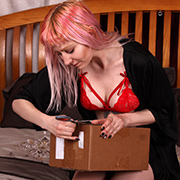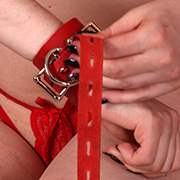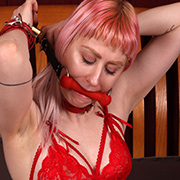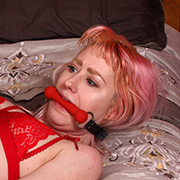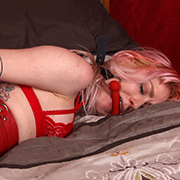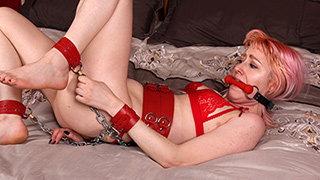 After receiving a package from an unknown fan Lucy decides to make an unboxing video. Seeing that it's a bunch of cuffs, chains, and locks she couldn't help but try them out. Setting the keys to the side Lucy sets to locking herself in a hogtie. Noting the strength of the cuffs she makes sure the keys are well within reach. Unfortunately for her, she made one critical mistake. She assumed the included keys would actually work on the padlocks provided. Panicked, she fights against her bonds knowing they won't give.

Sage Vs. Her Reluctance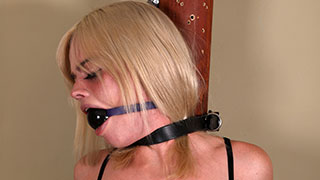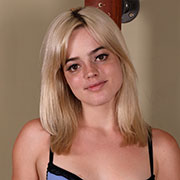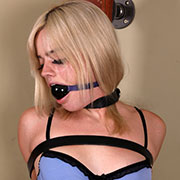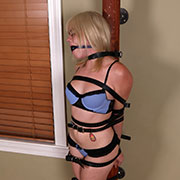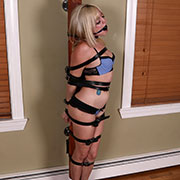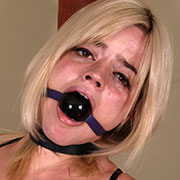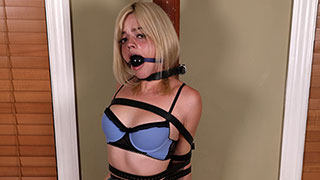 When I asked Sage if she wanted to try a little bondage I don't think this is what she had in mind. Truth be told, that was the plan but after complaining before we got started, plans changed. A gag was a must followed by a pile of leather belts. If the goal is to make Sage helpless then more belts will only make her more helpless, right? Nevertheless, this wasn't a plan she was happy with from the start.

SB Challenge: Lilah's Shuffle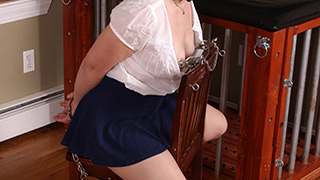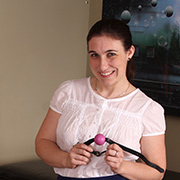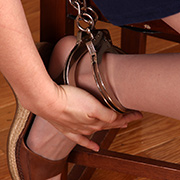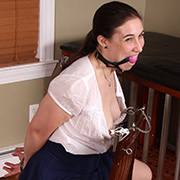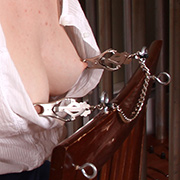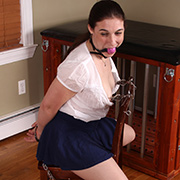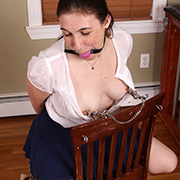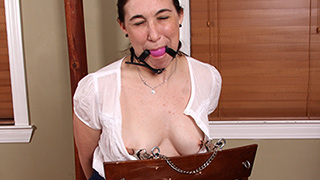 As Lilah read the instructions it seemed so easy. She was to cuff her legs to the chair along with her nipple clamps. Cuff her hands behind her back and shuffle over to the key. Once she'd locked herself up, the situation didn't play out as she expected. It turns out that trying to throw your weight towards the key while your nipples are attached to clamps isn't easy. As painful as it might be the key hanging across the room won't get her out by itself!