Rachel vs. Her Self-Mummy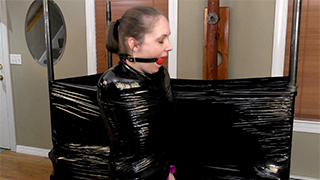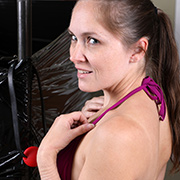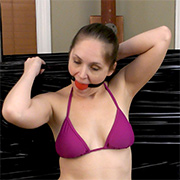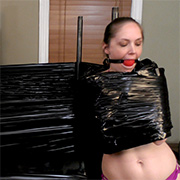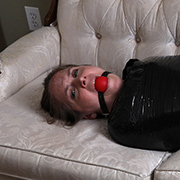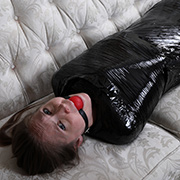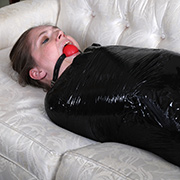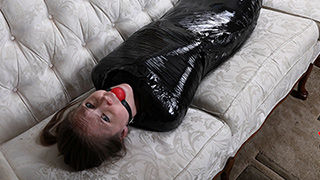 While Rachel is no stranger to self-bondage she was in the mood for something new. Mummification was on her mind and with a little research, she came up with a solution. Wrapping pallet wrap around poles she's able to circle around them to wrap herself tight. As this is a trial run her escape plan is to just unwrap the other way. It wasn't until her ankles were wrapped together that things went awry. Falling onto the couch the wrap is so tight it takes all she can do to lay down straight let alone stand up. Trapped under 12 layers of plastic, it will be a long while before she can get herself out.

Lucy vs. Her Self Care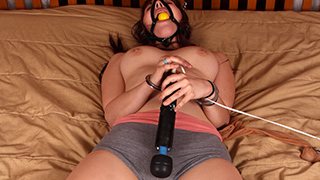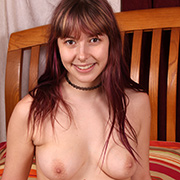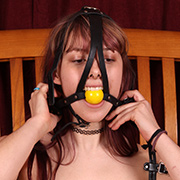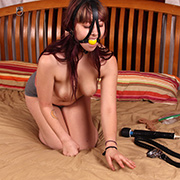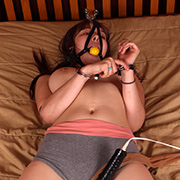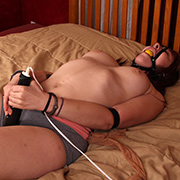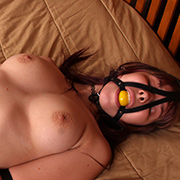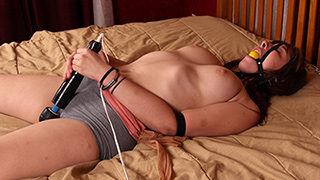 After a long week at work Lucy needed some time to unwind. Being tied up and helpless and brought to orgasm after orgasm always does the trick. With her boyfriend out of town she had to take matters into her own hands. With a bit of ice, cuffs, and a trainer gag Lucy was more than ready. The first few minutes are just what she needed until she manages to unplug her wand from the wall. Bound without anything to keep her occupied her situation becomes boring quick with at least a couple of hours of ice to go.

Hazel vs. Her Rent Bonus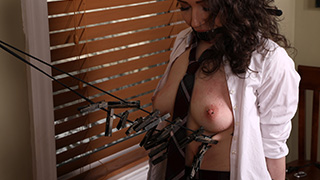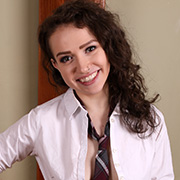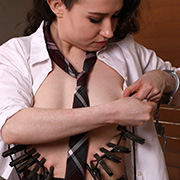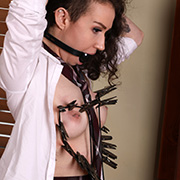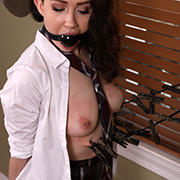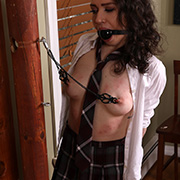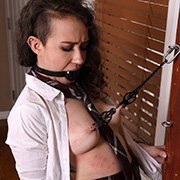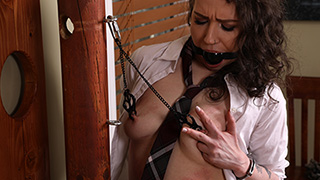 Being a cultured bondage girl Hazel often get's requests to tie herself up. What they don't usually come with is a bonus if she dares to accept certain challenges. Hazel could escape with ice to receive her normal fee or add clothespins on her body and breasts to release herself for a bonus. If that wasn't enough, she could opt to use clover clamps as well for an additional bonus. Being short on her rent this month some extra cash would certainly help. She's escaped dozens of challenges to date, how much trouble could she get her self into with this one?

Autumn vs. Her Personal Time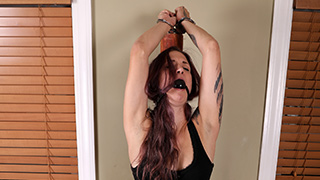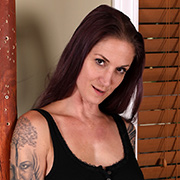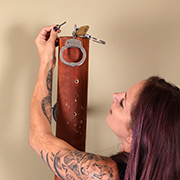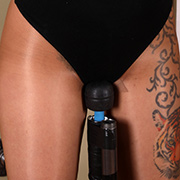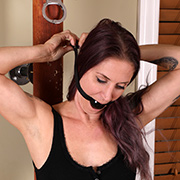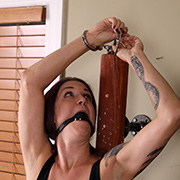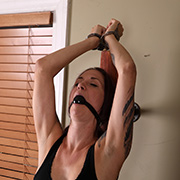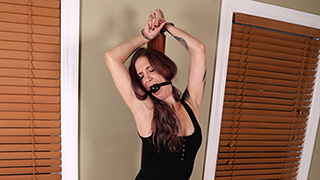 Even when not on camera Autumn can't get enough bondage. With self-bondage though, she can get exactly what she wants. With a magic wand mounted below her, she starts by cuffing her legs together. A ballgag follows right after and finishes her bind by handcuffing her wrists above her. While the scene isn't very restrictive it is effective. It's also a bind she's repeated dozens of times. That complacency gets her in trouble this time as Autumn isn't careful with the key and drops it to the floor. With the wand connected to wall power, she's got hours of buzzing entertainment to look forward to.

Lola vs. Alexa's AI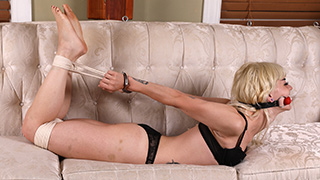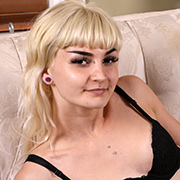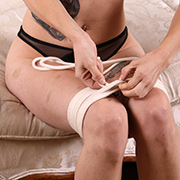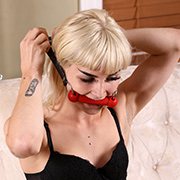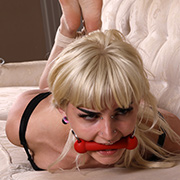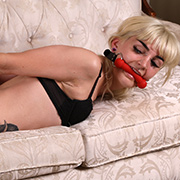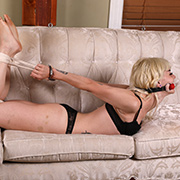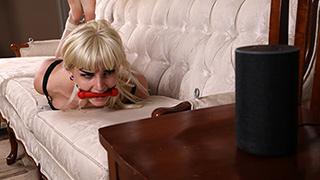 When I told Lola I'd written a mistress program for Alexa she couldn't wait to try it. Despite the lack of testing Lola wanted to try it anyway. The limited AI is set up to pick from a wide range of self-bondage ties and situations. Its actual intelligence is knowing what ties are compatible with each other. Alexa has control over an electromagnet which will hold Lola's key to freedom. Once she activates Alexa's program she follows each step without question. Eventually, she is hogtied, gagged, and waiting for the countdown to start. There's only one problem, with the gag in her mouth Alexa cannot understand Lola. A battle of the insistent AI and the unintelligible sub now wages on with both sides unable to relent. Alexa by its program and Lola helpless in her hogtie. Maybe with more testing, Alexa would know not to wait for commands once a sub is gagged. Lesson learned for next time!