Constance vs. The Orgasm Stick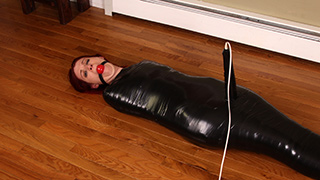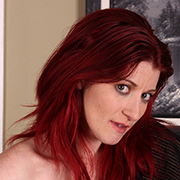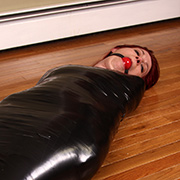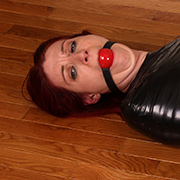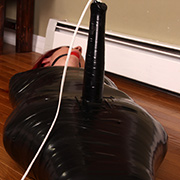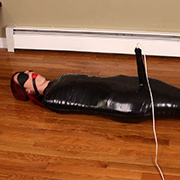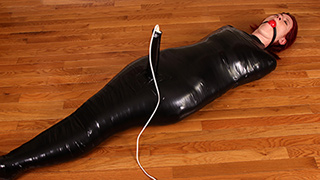 Constance starts wrapped in plastic with a neck tie holding her up. Already unable to move much, she can only watch as the black vinyl is slowly put on her body. Soon, it's winding around her body and covering her breasts, arms, hips, and legs. All that's left is her feet which are quickly encased in more layers. Even with her body completely compressed in tape there is a surefire way to get a girl to squirm. With a magicwand secured in place it doesn't take much to drive her to orgasm. It's amazing how much movement you can get from a girl with just a few orgasms.

Abby vs. The Vinyl Hug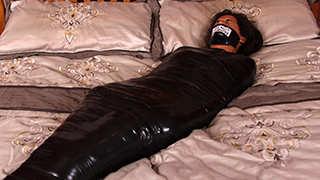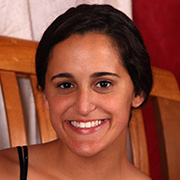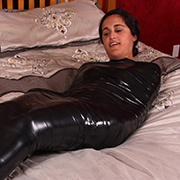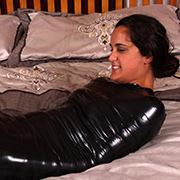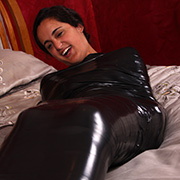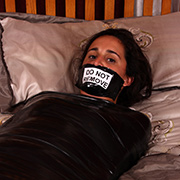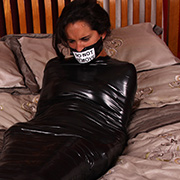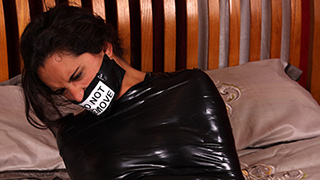 To struggle or not to struggle - that's the dilemma Abby now finds herself faced with. Every moment she tries to get free, the vinyl tape only tightens its grip more, seemingly compressing every inch of her body like the strictest of corsets. Call it a habit or just a simple need to be free, but Abby just can't help herself. Tighter and tighter the tape hugs her body, only fuelling her need to escape. If it wasn't for the tape keeping her mouth firmly shut she'd protest more, but even if she could, the instructions are clear. Do Not Remove.

Abby vs. A Tight Ball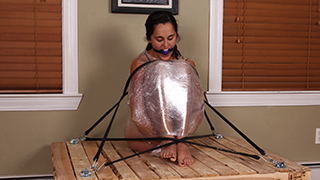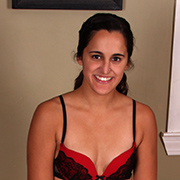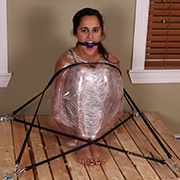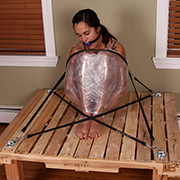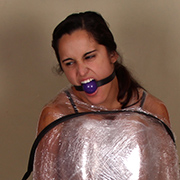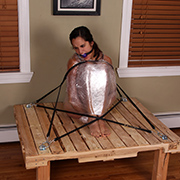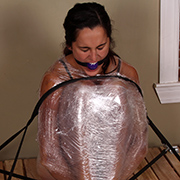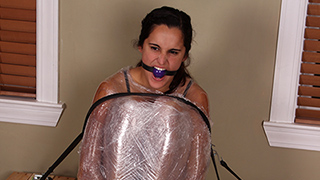 Abby starts out wrapped in a tight little ball of plastic and strapped down to a pallet. She uses what little mobility she has to toss her weight around, only to be snapped back into place. The heavy rubber straps are relentless in mocking her efforts. It's when her exposed feet come under fire that Abby finds renewed vigor to try and get free. As her feet continue to be tickled she thrashes against the bonds, hoping for any purchase. Will Abby find a way out?

Mesa vs. Her Tit Torment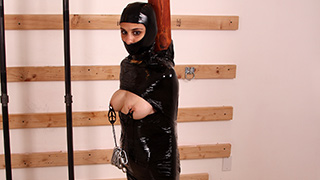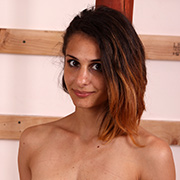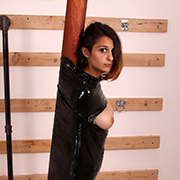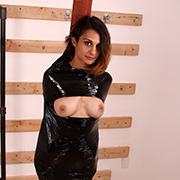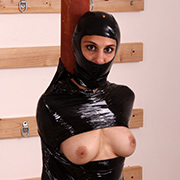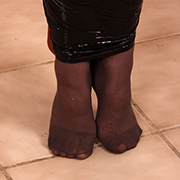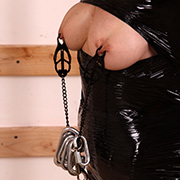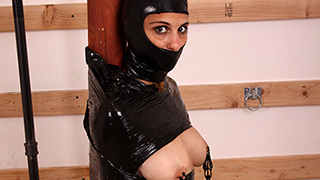 Wrapped tightly to a pole with heavy plastic wrap, Mesa's toes dangled a mere inch above the floor. Unable to gain any purchase on the floor, she was good and stuck. When I put the clover clamps on her tits she was ready for it. However, a bit more unexpected for her was when the nipple chain was pulled, causing her to swing on the post.

Amelia vs. A New World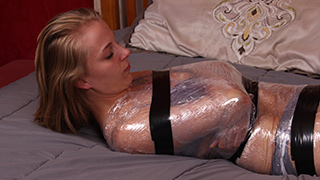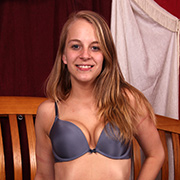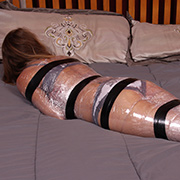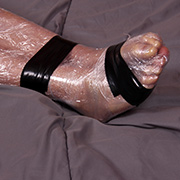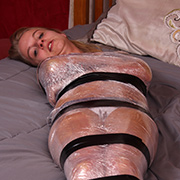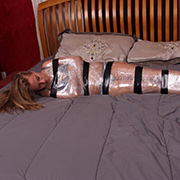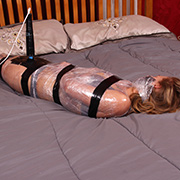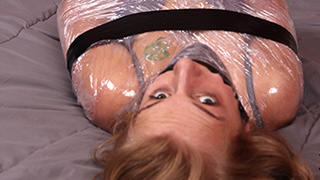 With a bevy of new experiences under her belt from earlier in the day, Amelia felt she was prepared for anything. When shown the plastic wrap that would be wrapped around her body she simply poked a hole in it, oblivious to its potential. With the wrap secure on her body and a few strips of vinyl tape in the mix, her face told the story. Amelia was an order of magnitude more secure than everything else put on her previously. Soft moans escaped her taped mouth as she tried to escape, to no avail. When a magicwand was added to the mix and taped in place there was no escaping its pleasurable vibrations, leaving her in a whole new world.