Kaecie vs. Silent Suffering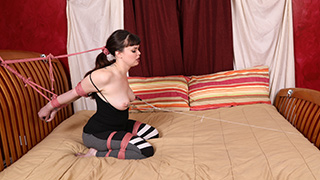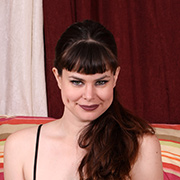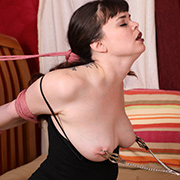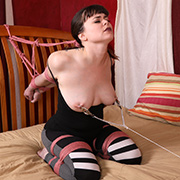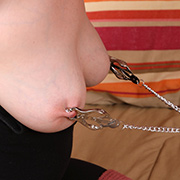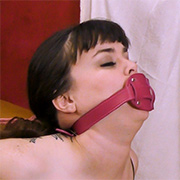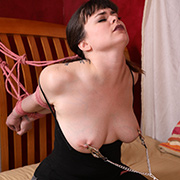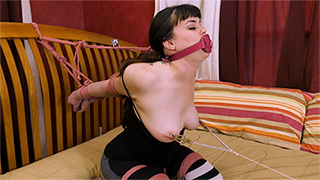 It's hard to torment someone who loves it so much but it is fun to try. For today's attempt I tie her elbows so they touch and hike her arms into a strappado. Not before a 6" dildo gag is strapped tightly in place, tickling her gag reflex. Kaecie's fun is just starting as clover clamps bite down on her defenseless nipples. By her stifled moans it's obvious she's got more than enough to keep her entertained. Despite her pleas, we both know she doesn't come to visit for "just enough". So with a string and a few knots, her nipple clamps are tied off to the end of the bed. A simple thing but forces her to keep still unless she wants to find out how much more uncomfortable her predicament can get.

Kaecie vs. Her Bondage Anatomy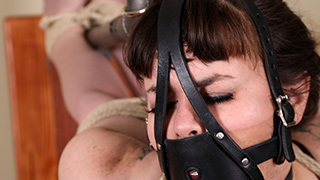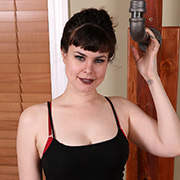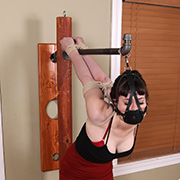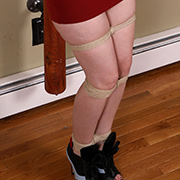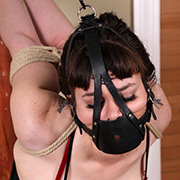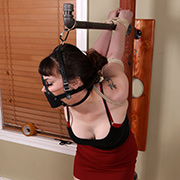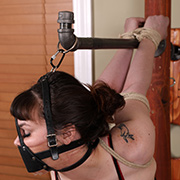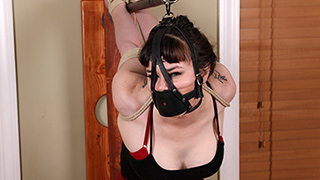 With predicament bondage, the devil is often in the detail. The key to this scene is that Kaecie is under the illusion she can escape. Believing that freedom will come early, especially when under a lot of strain, is quite tempting. She starts by trying to twist the pole from the wall, but finds it unyielding. Next she tries to slide the ring off, but the metal end cap thwarts her efforts. With her legs bound tightly together and arms held high, the strain starts to get to her quickly. In desperation she tries to plead for release, but her tape gag keeps her nice and quiet.

Hannah vs. Her Favorite Things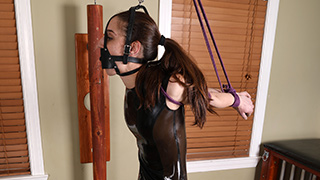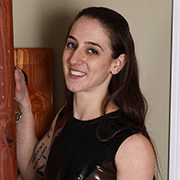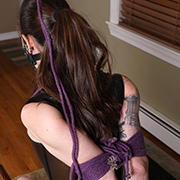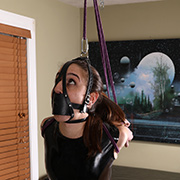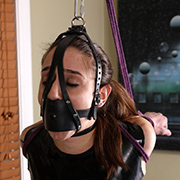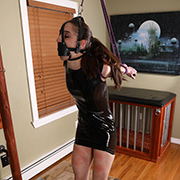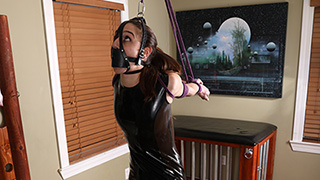 Individually, there is almost no aspect of bondage Hannah doesn't love. Putting them together in a recipe she can't resist takes a bit of work, but is well worth the effort. A strappado predicament is always a good base with ballet boots to keep her on her toes, literally. Of course, latex is always a treat which any girl will love. The icing on the cake are the hard cane strokes applied while under duress. Each stroke brings her closer to orgasm as she struggles to keep her balance. The gag hides her face, but I can assure you there is a smile buried in there.

Rachel vs. A Wish Granted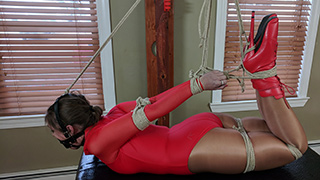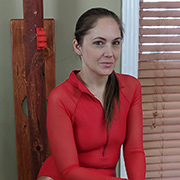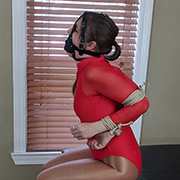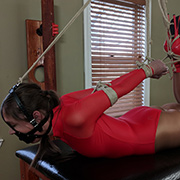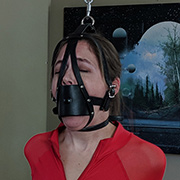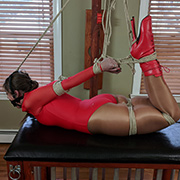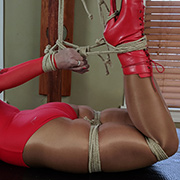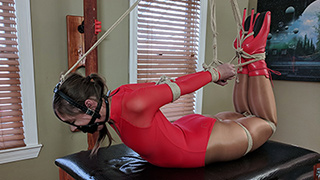 After spending quite a bit of quality time standing in ballet boots, she was begging to get off her feet. "I'll do anything" I believe was the exact phrase she tried to moan through her gag. If that's what she wanted, I was in a good mood and had plenty of ideas on how to accommodate her. If I'm being honest a strict hogtie wasn't what she had in mind. Her immediate moans and struggling were a clear indication. At least her feet were off the floor and would be for quite a while to come. We'll just have to see how long it will be before she begs to be put on her feet again.

Bella vs. An Immobile Afternoon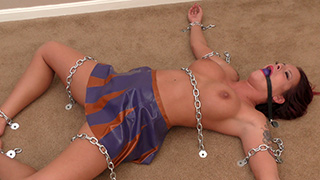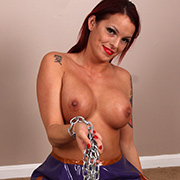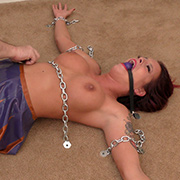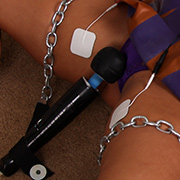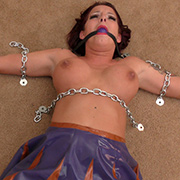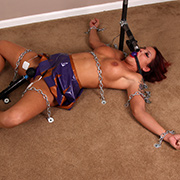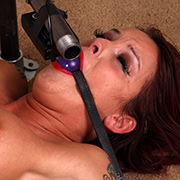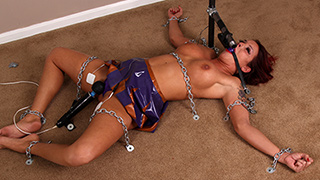 Bolted to the floor with chains, Bella is about as vulnerable as she could get. Even her ballgag is tightly screwed into the floor, ensuring an extra tight fit. In the first part she is just getting warmed up, struggling to escape without much success. To ensure she's giving her best efforts, a bit of tickling is a sure fire way to gain a reaction. The chains prove too much, however, and she can only lie still and endure. Her long afternoon is only getting started as vibrators and her favorite TENS unit will be keeping her company in part two.