Lucy vs. The Next Level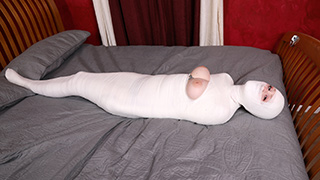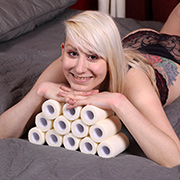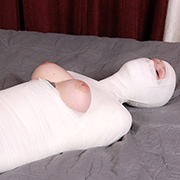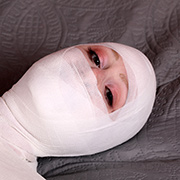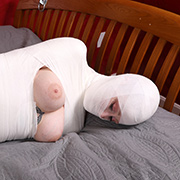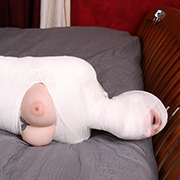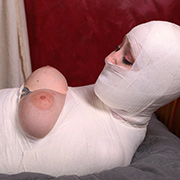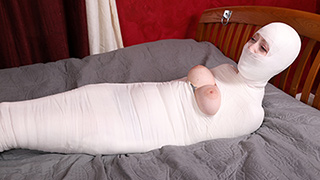 Mummification has always scared Lucy but eventually worked up the courage to be wrapped in plastic. After enjoying that experience she wanted to take it to the next level, vetwrap. So with a box of vetwrap ready to go, I got to work. It didn't take long for her to feel the restriction as it wrapped around her body. Completing the wrap around her head she's left to squirm on the bed. Both of us know there is no way she can free herself.

Emily vs. Her Awkward Bind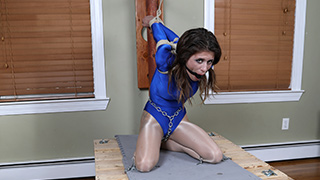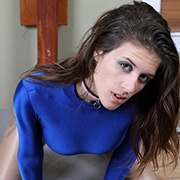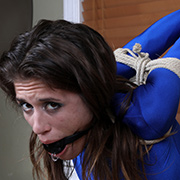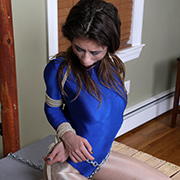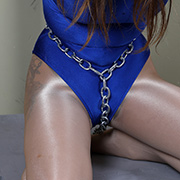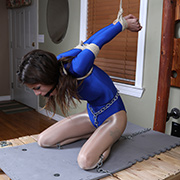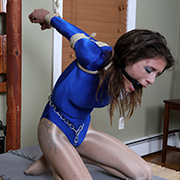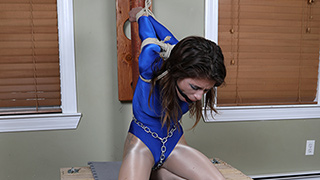 Normally on her best behavior, Emily needed a correction of attitude today. A good predicament usually does the job as she'll soon find out. Cinching her arms behind her with rope they are positioned into a strappado. Below her is a simple chain running between her legs that is purposely on the short side. With her arms pulled uncomfortably above her, she eventually can't help but take the pressure off. Every attempt to do so is stopped short by her crotch chain giving her only partial relief.

Bella vs. Her Leather Totem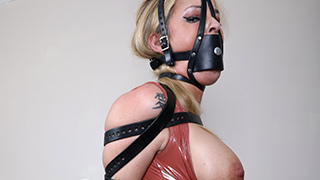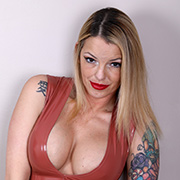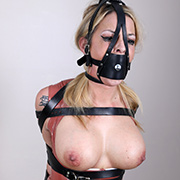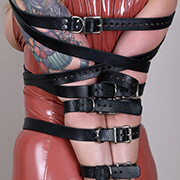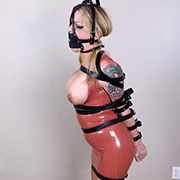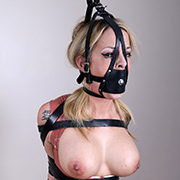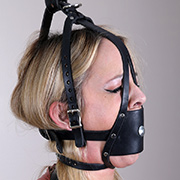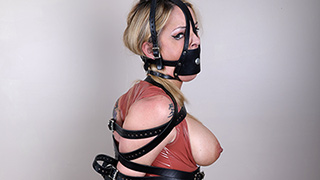 It's hard to argue a better match, leather, and latex. Both are tight but in drastically different ways. Bound tightly and held in place by her harness gag Bella didn't appreciate these details but we will. Elbows cinched delightfully in leather while her breasts try to break free of their latex prison. A sight for sore eyes.

Lucy vs. The Long Burn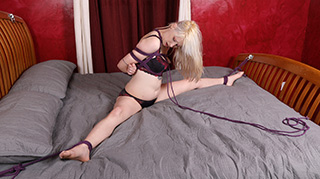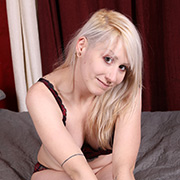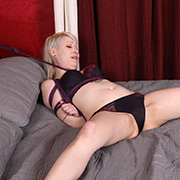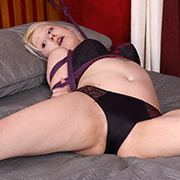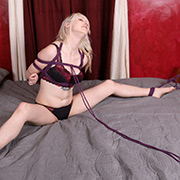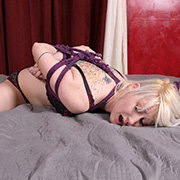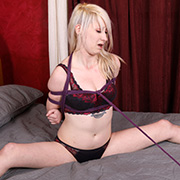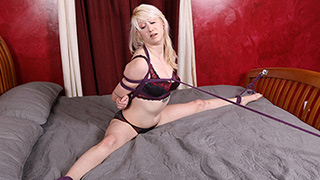 While chatting with Lucy she mentioned that she'd fallen out of her stretching routine and was missing some of her flexibility. As with most things, a bit of bondage can usually help most problems. So after securing her arms in a box tie Lucy's legs are pulled apart and tied off to the corners of the bed. Left in an upright split she could already feel the burn in her muscles. After a while, she started to loosen up so it was time to kick it up a notch. Tying a rope from her chest harness to another corner pulls her just far enough forward to need her abs to keep her up. The alternative for her is to fall forward and really set her legs on fire. An unfortunate predicament for sure.

Lola vs. Increased Leverage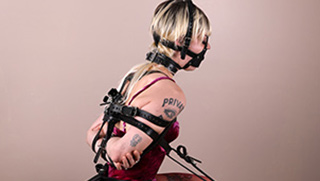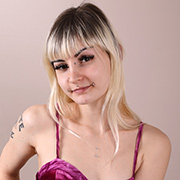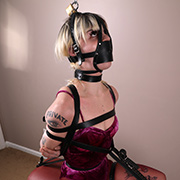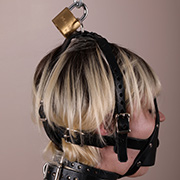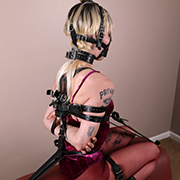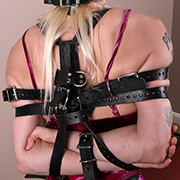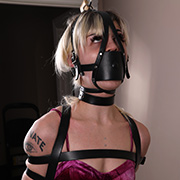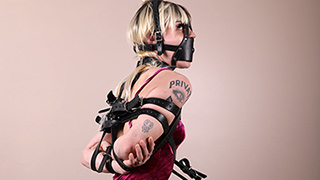 It's a tricky thing to make bondage tight but sustainable. Tight bondage is exactly what Lola was craving when she walked through the door so naturally, I had to oblige. Positioning her on a padded horse her arms and legs are wrapped in belts leaving her secure but not tight enough. Her muzzle gag is connected above and the real fun can begin. It's obvious she's enjoying the restriction but there's more. Using a few more belts they pull her upper body forward while the rear prevents her from sliding forward. In a moment, inches of movement are cut to nothing.