Bella Ink vs. A Sensitive Position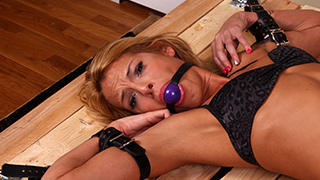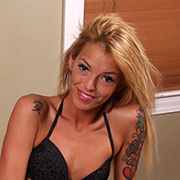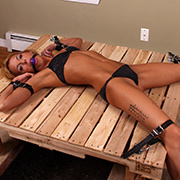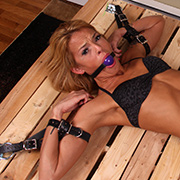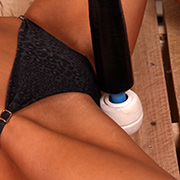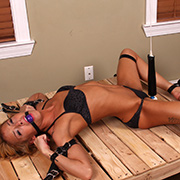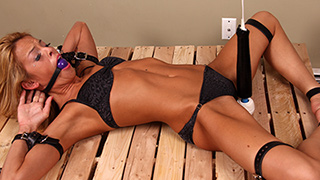 As the saying goes, no plan survives first contact. For Bella, once I had her legs, arms, and even feet strapped tightly in place I had planned to tease her relentlessly. With the magic wand set on low the suspended vibrator would only graze her most sensitive of areas. Any attempts to move closer or gain relief would only push what little she had away. Bella however was far more sensitive than I anticipated. Within seconds she is overstimulated with pleasure, unable to push it away for more than a second. The first of many orgasms reached their peak quickly. Watching her try to catch her breath before another orgasm hit her one thing was clear. While the plan was technically a failure; the mission was still a success.

Bella vs. The Pole Dance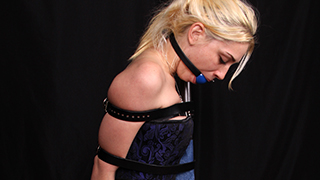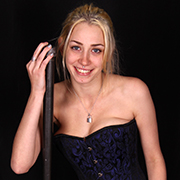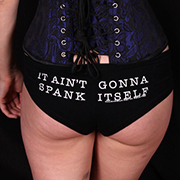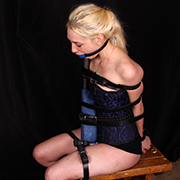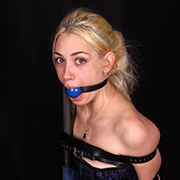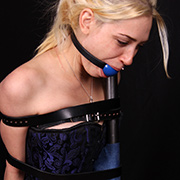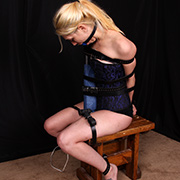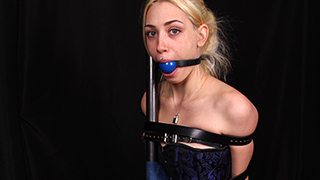 Leather belts encircle her body all over, pulling her tight against the iron pole in front of her. Twisting and pulling nothing breaks free to loosens. Bella's efforts are only rewarded with drool running down her legs. She really begins to squirm once the magic wand is turned on and her first orgasm starts to build. Bella's neck is secured to the pole with another belt limiting all mobility. She can only sit tight bracing for the first of many orgasms to come.

Bella vs. Her Vinyl Trouble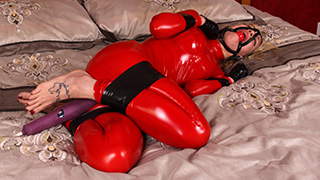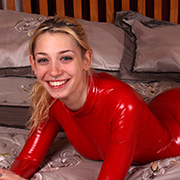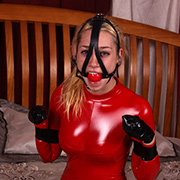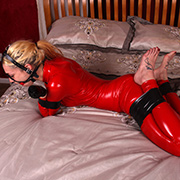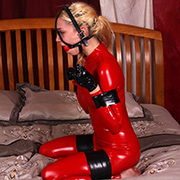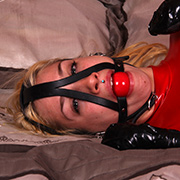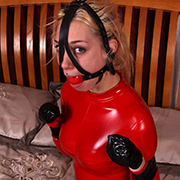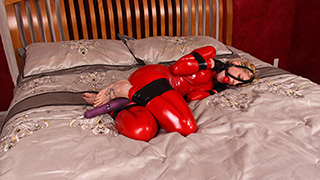 A little tape goes a long way; a lot keeps Bella well under control. A few strips of tape around her legs and arms and she's completely helpless. More are wrapped around her hands keeping any prying fingers at bay. Her ensemble is topped off with a full harness gag keeping all protests to herself. So that Bella doesn't get bored in her bondage, a magic wand is secured in place with the zippers of her catsuit. It doesn't take long before her first orgasm builds up and in her current predicament; she won't be shutting it off for a very long time.

Bella vs. Her First Mummy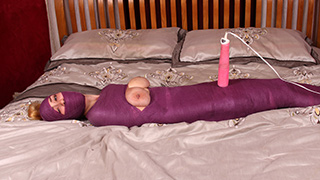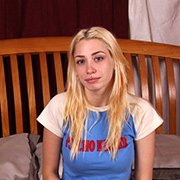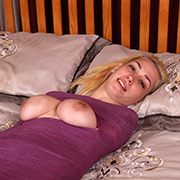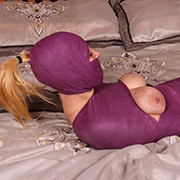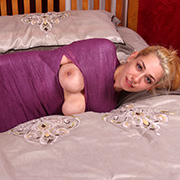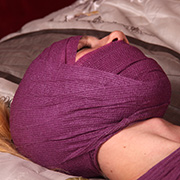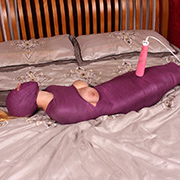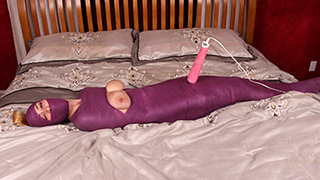 When I discovered that in Bella's extensive list of bondage escapades that mummification wasn't one of them, it was a travesty that needed to be resolved. Excited Bella was all too willing to get wrapped for the first time. By the time the vetwrap reached her waist she was already having some second thoughts. Continuing to coil her arms were next and the time to change her mind long over. As the vetwarp continued to shrink and tighten around her small frame, the reality of how stuck she was now obvious. With even her fingers wrapped into little balls, there was no possible way to escape. Ever.

Bella vs. Her Initiation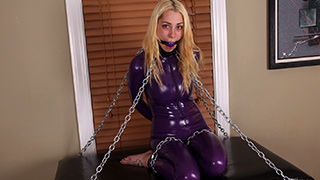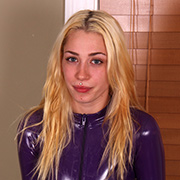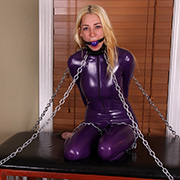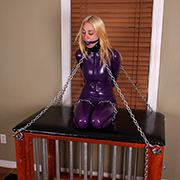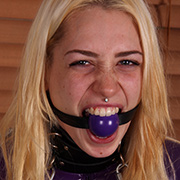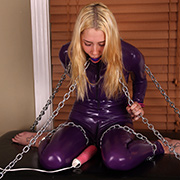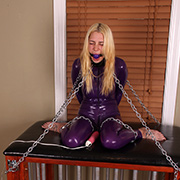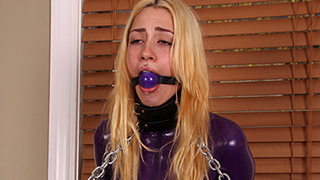 With a bit of trepidation Bella walked through my door seeing walls of restraints, toys, and furniture filled with eyelets. She had come to get tied up and looking around there was no chance of that not happening. I decided to start her off easy, just some heavy chains, posture collar, and hinged handcuffs. Right away she's like a kid in a candy store and loving every minute. Stepping things up I undo the crotch zipper and zip in a Hitachi vibe. Bella's orgasms flood over her as much as her drool; her handcuffs keeping her hands well away from the off switch.