Bella vs. Gag Overload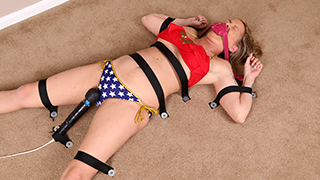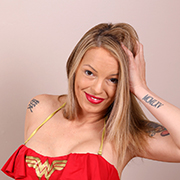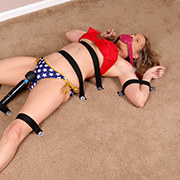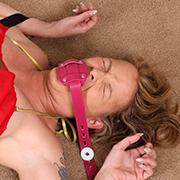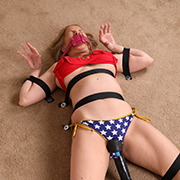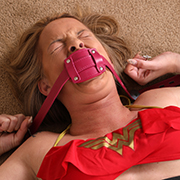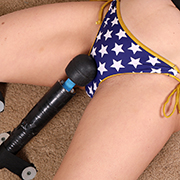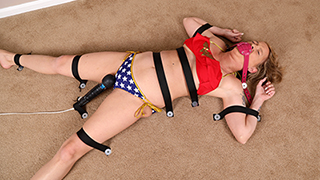 Using a magicwand on Bella can get rather loud. Instead of having neighbors complain, a 6 inch dildo gag will do the trick instead. WIth even her gag bolted in place she was ready to go. With a flick of the switch the wand vibrates on high. Strapped down she can barely move or make much noise. Perfect for a few hours of fun.

Bella Luxx vs. Hanging Regrets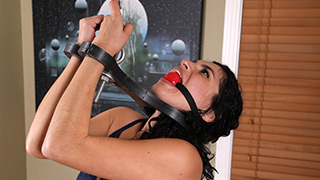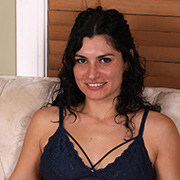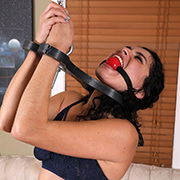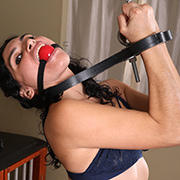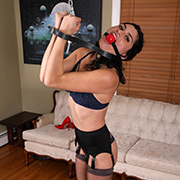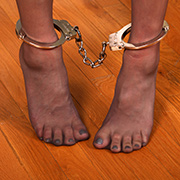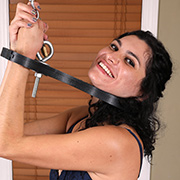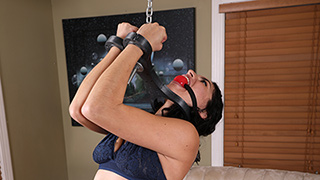 I'm not one who enjoys better on sports much but when the stakes give me a chance to put Bella into bondage, who can resist? Having lost Bella stops by to pay up in some very sexy lingerie no less. Not wanting to obscure any of her sexy body, I lock her in a fiddle and chain it to the ceiling. Bella instantly gives it her all and puts her bondage to the test. Just when she thinks there won't be anything more, her heels are pulled off leaving her holding herself up by her toes.

Bella vs. Her Sensory Overload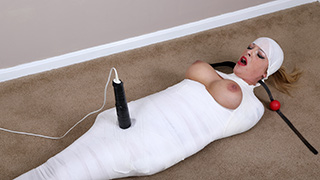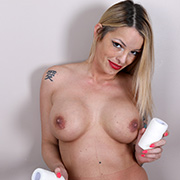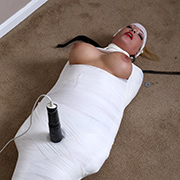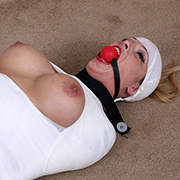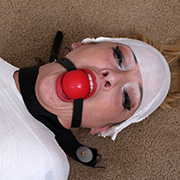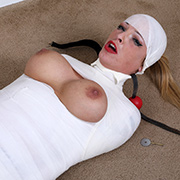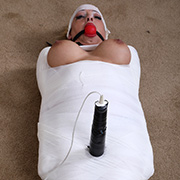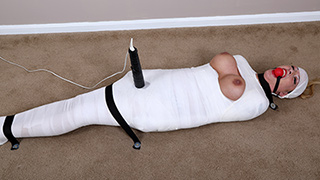 Bellow isn't one to balk at a tough predicament. As expected, while her body was covered in vetwrap her resolve didn't waver. Still able to wiggle in her encasement she knew she couldn't get free but didn't mind. When straps were added to bolt her to the floor including one around her neck her confidence starts to crack. Her eyes really went wide when a wand was put between her legs. The tighter the bondage the bigger the orgasm and she knew these would be mind-blowing.

Bella vs. Her Leather Totem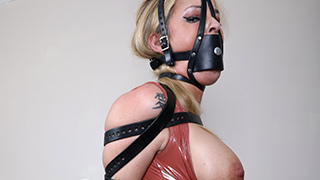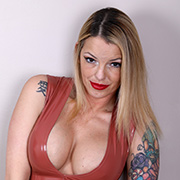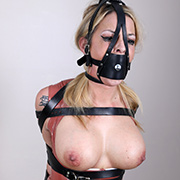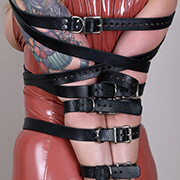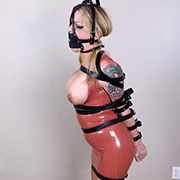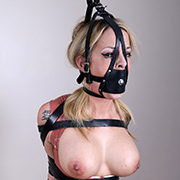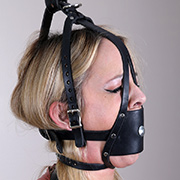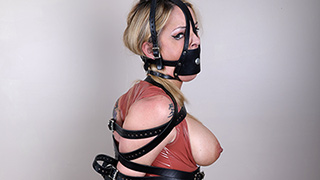 It's hard to argue a better match, leather, and latex. Both are tight but in drastically different ways. Bound tightly and held in place by her harness gag Bella didn't appreciate these details but we will. Elbows cinched delightfully in leather while her breasts try to break free of their latex prison. A sight for sore eyes.

Bella vs. Arbitrary Torment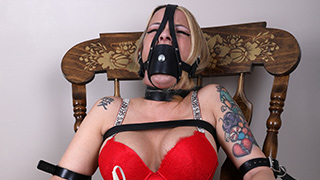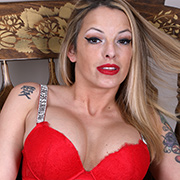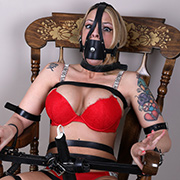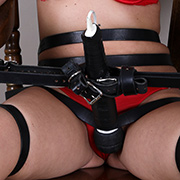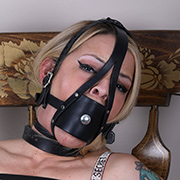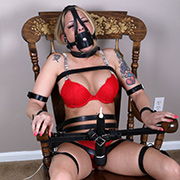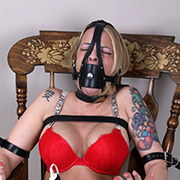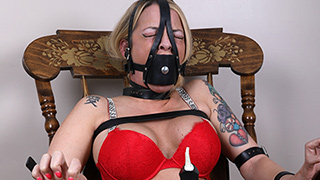 It all started with a simple idea. Strap Bella tightly to a chair with a magic wand and watch her cum endlessly. The problem is we don't do simple here, we have to make it interesting. A random timer on her wand would do the trick. Bella can only watch nervously as the timer is set to turn on up to 90 seconds and off up to 60. As soon as the switch is turned on on thing is clear, this is far more entertaining.