Hannah vs. Heavy Lifting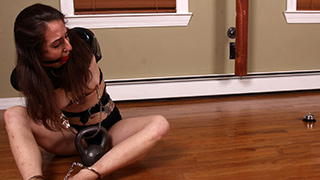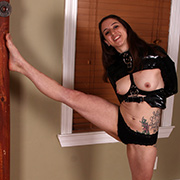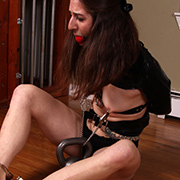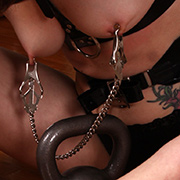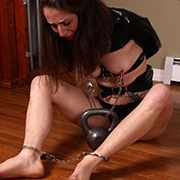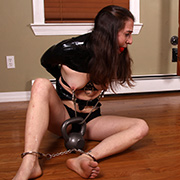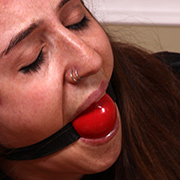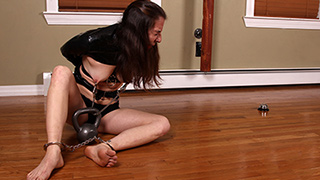 With Hannah looking amazing in a rubber straitjacket it stood to reason I wanted to be sure that she couldn't go anywhere. Using clover clamps I put them on her exposed breasts; looping the chain through a 10-pound weight. To torment her a bit I told her if she could ring the bell across the room I'd let her out. What I didn't expect was her to use her poor nipples to actually pull it across the floor. Grunting, wincing, and carefully pulling she inches across the floor. I should have known that any challenge she'd give it her all. Now we will see if she can trek the entire distance.

Lilah vs. The Forced Experiment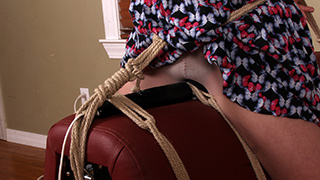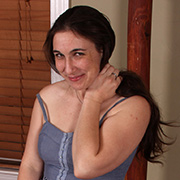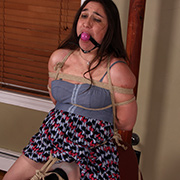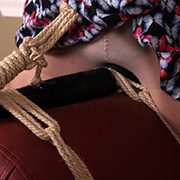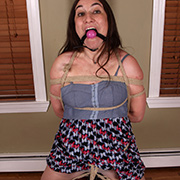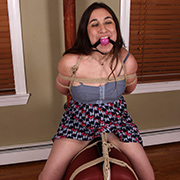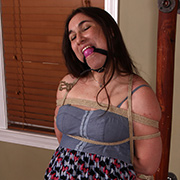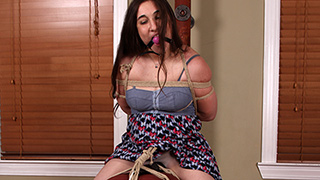 Lilah was more than familiar with what the magicwand can do. This is why she is confident that it would be no match for her. Surely someone with experience won't easily succumb to its vibrating pleasure. With a box-tie and a few other ropes, Lilah is firmly pressed against the wand with no hope of escaping its power. Once the experiment starts, it's clear she's underestimated what she signed up for - but she isn't out of the race yet. By the time the high setting comes around she's on the edge; fighting as best as she can. Will she be able to do it?

Hannah vs. An Easy Sell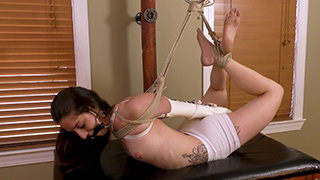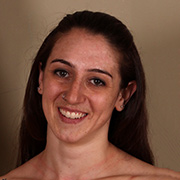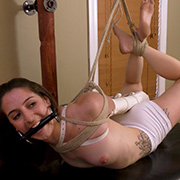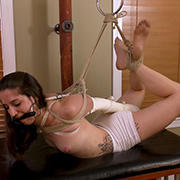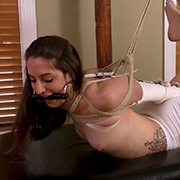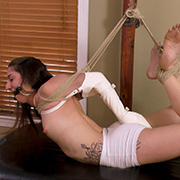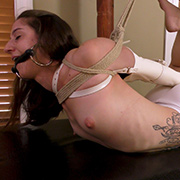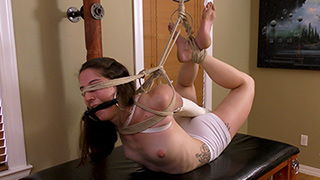 After spending the afternoon tormenting Hannah with strenuous predicaments I gave her the option for the next one. Instead of going easy on herself she couldn't help but ask for her favorite position of all, a back-bending hogtie. Not having to be asked twice I slipped her into a tight armbinder and went to work. Using the suspension ring above her and a few ropes Hannah had exactly what she wanted. Almost everything anyway as I suspect she could have done without the bit gag. As the rigger, I always reserve that right along with the option to make anything tighter. Speaking of which, that arch looks like it has a bit of slack...

Lilah vs. Her Own Breath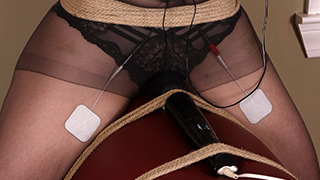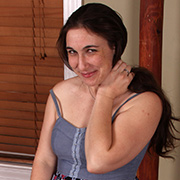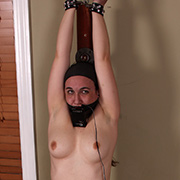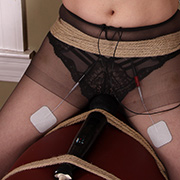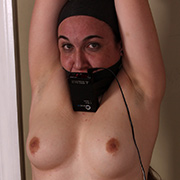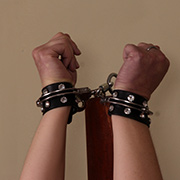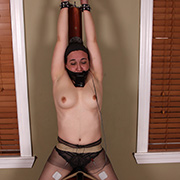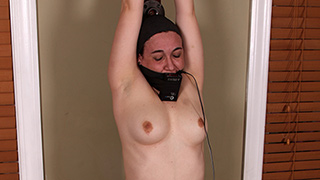 Straddling a padded horse, Lilah knew her comfort was only an illusion. Even with a vibrator tied between her legs, she knew it was not there for her benefit. Noticing the setting on the TENS, she wished her gag was far more effective. Nothing in her rigging was by accident, however. As Lilah watched the sound-activated TENS taped in front of her mouth, she knew it was time to be quiet. Quiet as a mouse as the TENS would activate if she even breathed too hard. Even without the magicwand, it was obvious she was struggling with her predicament. I was sure she'd figure it out when the time came.

SB Challenge: Hannah's Pantyhose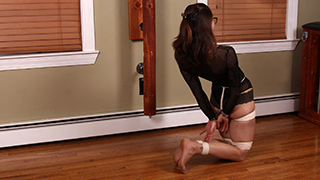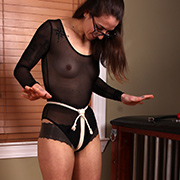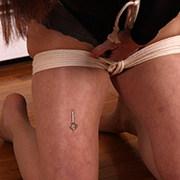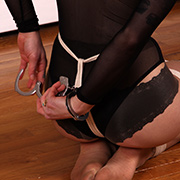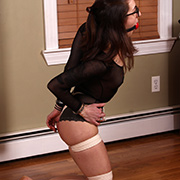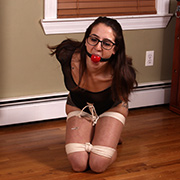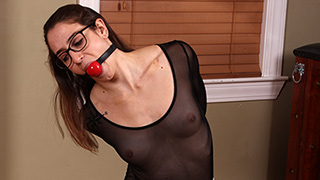 Another day and another challenge, and Hannah is ready. Starting with the key, she slides it down the front of her pantyhose. She ties a tight crotchrope first, followed by rope around her thighs, knees, and ankles. After strapping a ballgag into her mouth, she starts the challenge by locking her hands behind her. Unknowingly, she finds she's much better at self-bondage than she would have guessed, as all the knots are well out of reach. After 10 minutes the worry begins to show, and she doesn't like the prospect of being stuck for a few hours until she was rescued. Right when Hannah's about to give up, a new idea hits her and she gives it a go. Will it lead to her escape? Only time will tell.