Hannah vs. A Bad Influence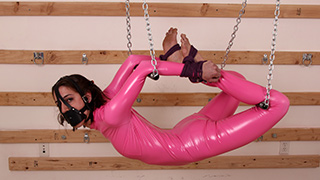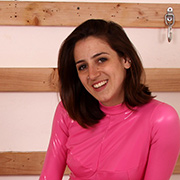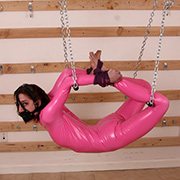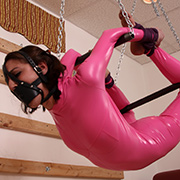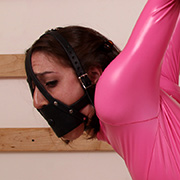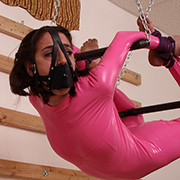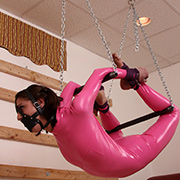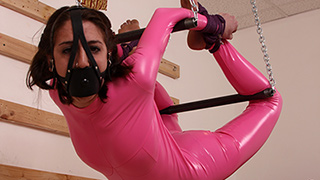 I realized all too late the monster I had created. Just the suggestion of the crazy idea and Hannah was all over it. I was reluctant at first as I suspected it might be too much for her but Hannah was having none of that. With a sigh, I gathered the pipes, chains, and rope and started her off with a arm to leg hogtie. Balanced on a padded horse, the two pipes slid under her arms and legs while being held up with chain to suspension hooks. After pulling away the horse, Hannah was held up by only the pipes, her face happily grinning. Her mood changed a bit once the panel gag was strapped in place. I assured her she could spend as much time as she wanted struggling in the air.

Hannah vs. The Stock Test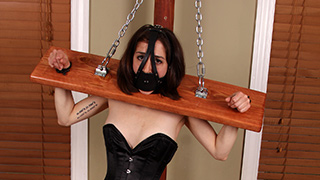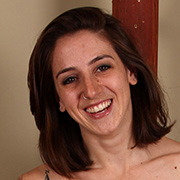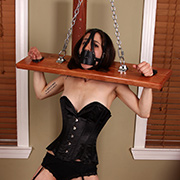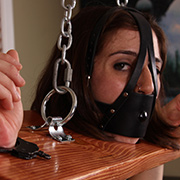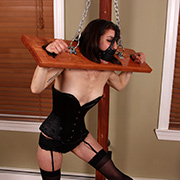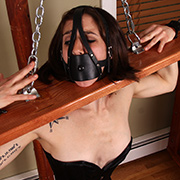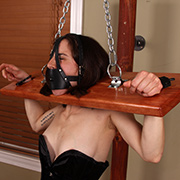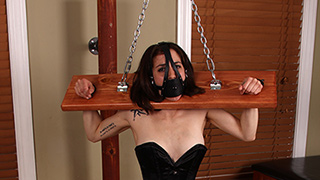 Fresh from the woodshop, my new magnetic stocks were ready for the first test. Luckily for Hannah, she gets to be the first to make sure they work. Once the multiple neodymium magnets connected, she was stuck. Without leverage, she wouldn't be able to get out without help. As a backup, the stocks have holes pre-drilled for attachment rings. They not only ensure there is no way to separate them, the rings ensure that Hannah doesn't wander off. Adding a couple ropes to spread her feet apart, Hannah is forced to keep on her toes while the stocks are chained above. While struggling in her predicament the magic wand makes for a pleasant distraction as she's edged to a much-deserved orgasm.

Rose vs. The Forced Experiment #9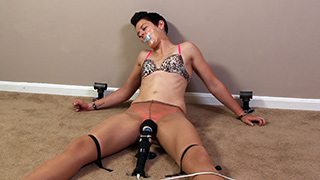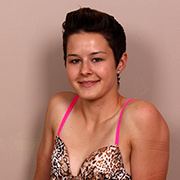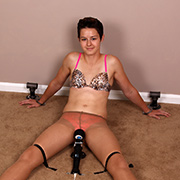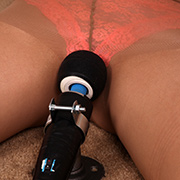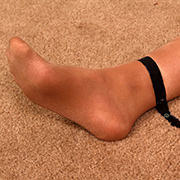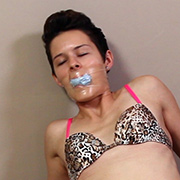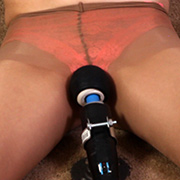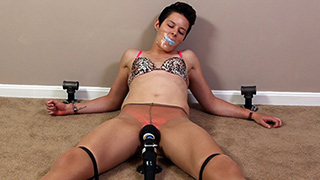 Rose sits nervously in her restraints, unsure of what to expect. Having never tried a Hitachi before, she is curious about what it can do. She is also fairly confident that her orgasms are well within her control. When I explain that pretty much nobody had reached the end of the experiment without orgasming, she was more determined than ever to break the mold. After a few minutes on low it was obvious her confidence level was waning. By the time we are ready to move to high I knew she didn't have a chance. Rose was pretty sure she didn't either. If you're forced to orgasm, however, do you really lose?

Rose vs. First Impressions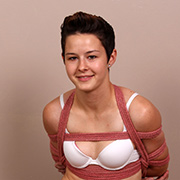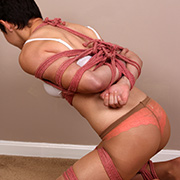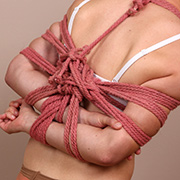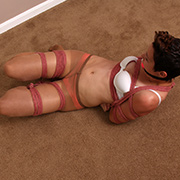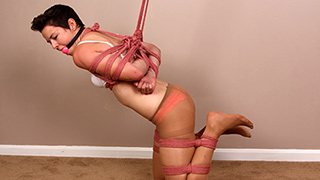 It's always fun to see someone's first reaction to being tied up. That mix of apprehension and excitement, knowing that she will soon be completely helpless. After she requests rope bondage, I decide on a simple box tie, nice and tight of course. With her arms and legs welded together, she knows there is no hope for escape now. Still, Rose tries her best and tosses herself around, but she cannot get a single knot to loosen. Despite her already being good and helpless, a final rope is added, bringing her onto her knees and swinging from the ceiling.