Naomi vs. A Steady Reminder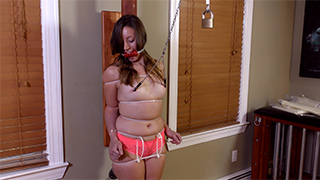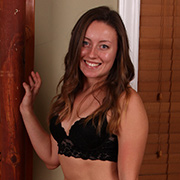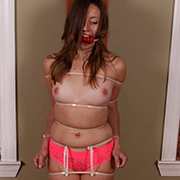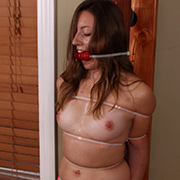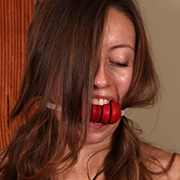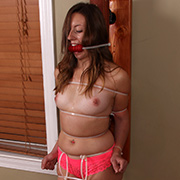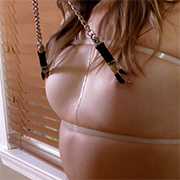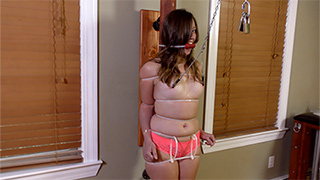 With a ziptie keeping her mouth gagged and head securely to the post Naomi's vision was a bit limited. Still, her source of discomfort was clear as day in front of her as two weights swung from a chain. The other end tethered to her nipple clamps. Every struggle or comfort adjustment manages to pull on her aching nipples; a constant reminder of how helpless she is. Of course, the zipties keeping her immobile are not a bed of roses so staying still isn't an option. I'm sure that Naomi will figure something out eventually.

Hannah vs. A Close Call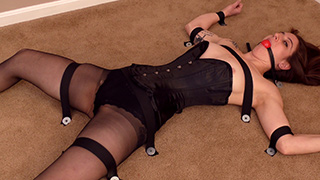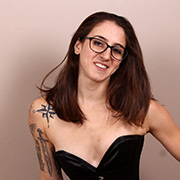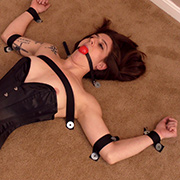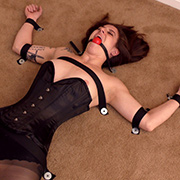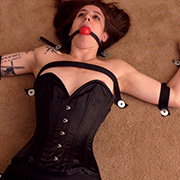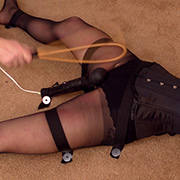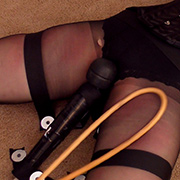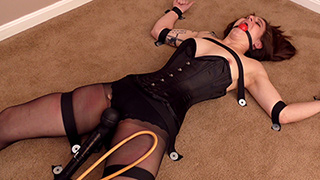 Hannah finds herself quite happily bolted to the floor knowing the best is yet to come. Even her ballgag is secured to the floor keeping it extra tight; a feature the neighbors will appreciate soon. A low wand starts her fun with a light caning to warm her up. Speed and intensity of the two are steadily increased until she's begging to cum through her gag. Hannah's a true submissive and without a simple YES she can only writhe in frustration. Again and again, she's teased into a frenzy, the straps holding her helpless. Finally, the magic word is spoken... and the sound of a switch turning off.

Be sure to check out the post scene interview at the end in this weekends extra large 22 minute update!

Hannah vs. The Unicorn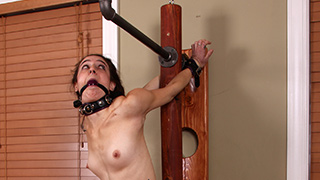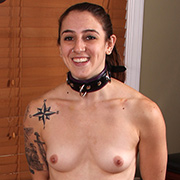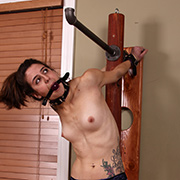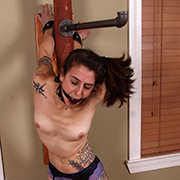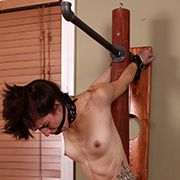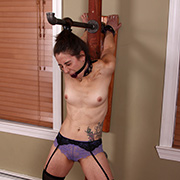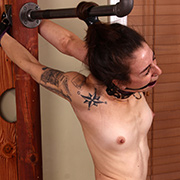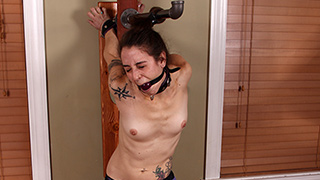 Despite having known Hannah for awhile she never ceases to amaze me. While rigging her into a strappado she could see the magicwand nearby. Before the gag when in she mentioned that the cane might be more effective than the wand. That's a bold claim and certainly one that I'll need to see for myself. With her arms high above her, legs secured apart, and hair tied to the pipe above her she's in the perfect to find out. Even after the first few swats, it's obvious by her reaction that she might be right. Can such a unicorn exist that can orgasm from a cane? Only one way to find out.

Hannah vs. A Past Predicament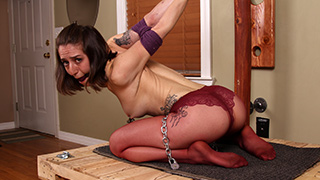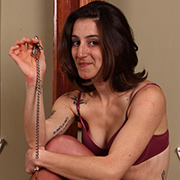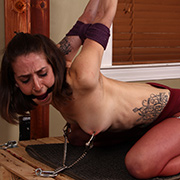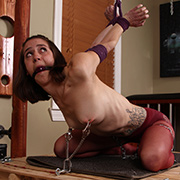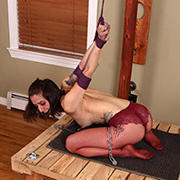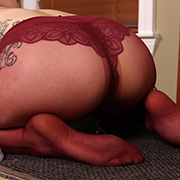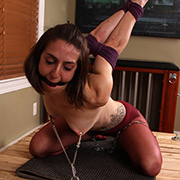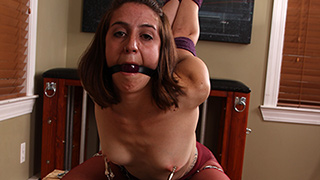 With years of updates on the site to pick from, it's common to get requests to recreate a prior scene. Usually they are scenes that looked fun, but in Hannah's case, the recreated scene was the most challenging. Originally done with Serene, the predicament was a perfect storm of evil. Aside from the obvious, the position seemed to cause muscle spasms that had forced Serene to move, usually at the expense of her nipples. This was a sensation that Hannah soon confirmed once in the position. A trifecta of discomfort between her legs, nipples, and arms, there was no way to stay still. Unlike Serene, Hannah is eventually rewarded with the magicwand. When asked if she'd prefer it tighter or to have an orgasm, her answer was simply: why not both?

Rose vs. The Fast One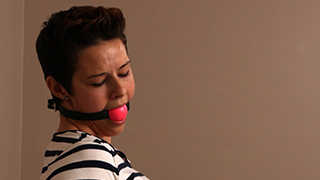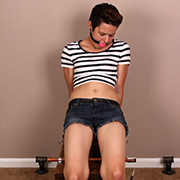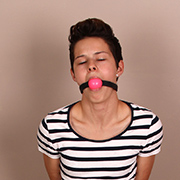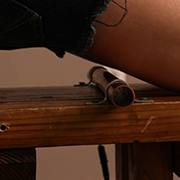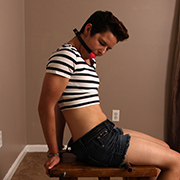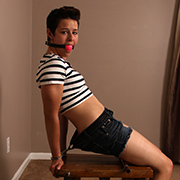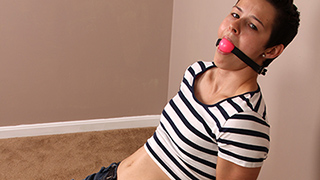 It all started as an innocent test of endurance. The goal was to see how long she could prop herself up with a little electricity as incentive. Of course, whenever a subject is put into a predicament they will find a way to cheat if they can. Some are honest, others not so much. Using the edge of her jeans, Rose found a way to avoid the shocks, but was a bit too obvious about her discovery. A chain link attached to her shorts put a quick stop to that. Sure, it made her predicament that much harder to deal with, but that's the price you pay for cheating. Now the real endurance testing can begin.