Summer vs. Her Rainbow Wrap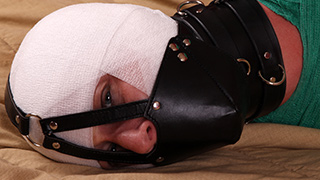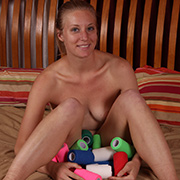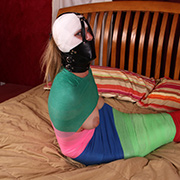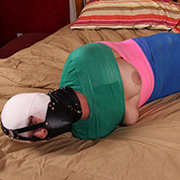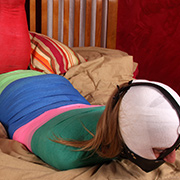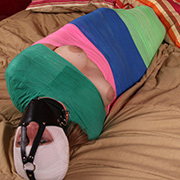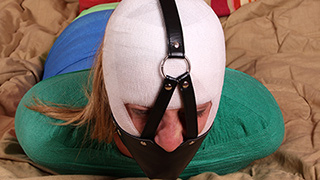 For Summer's inaugural mummification I thought it would be nice to add some flair. Having boxes of vetwrap handy in a rainbow of colors the choice was obvious. Summer didn't seem to appreciate the effort that went into her bindings. With her head wrapped and a muzzle gag over her mouth, her musings were not exactly intelligible. Nevertheless, the sounds of struggle are universal even behind a gag. It didn't take long for her to figure out what makes vetwrap so special. Despite all her effort in trying to get free the wrap bounces back without losing a fraction of tightness. Another special properly is with enough heat and sweat the layers start to fuse together making them stronger than over. Poor Summer thinks she's attempting to free herself but only making things worse.

Summer vs. Stocks and Boots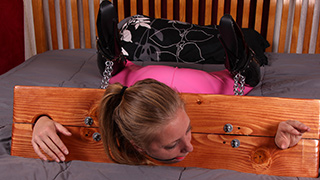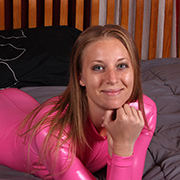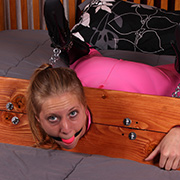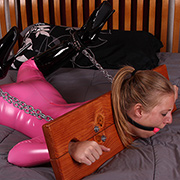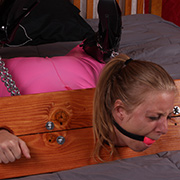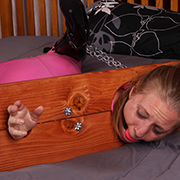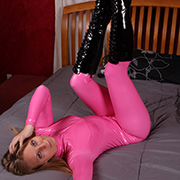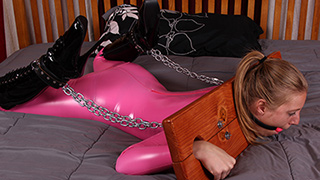 Summer wasn't under any illusion that she would be getting free anytime soon. Looking pretty in her catsuit already a few accessories will bring her over the top. Wooden stocks, ballet boots, chains, and a matching ball gag. Just the basics really. With just a handful of items, you wouldn't think Summer would complain so much. Something about not being able to move at all. She doesn't give up despite the long odds against her escape.

Summer vs. A Single Rope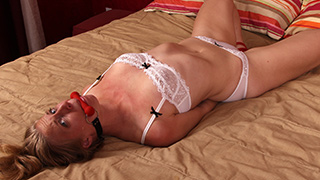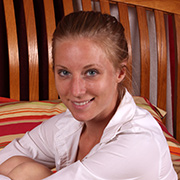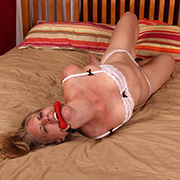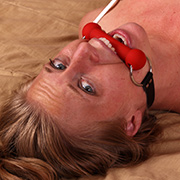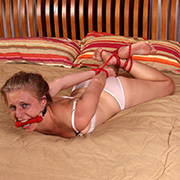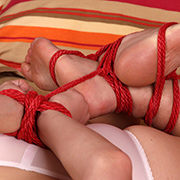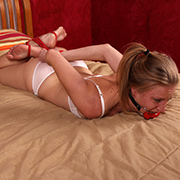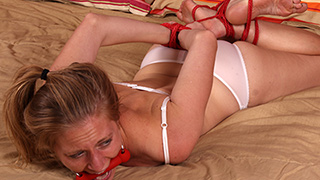 When I started to tie Summer up I had big plans of using lots of rope to make her nearly immobile. As it turns out it only takes one carefully knotted rope. With her legs crossed and the soles of her feet cinched mobility drops to almost zero. Even rolling over becomes impossible. A fact that Summer soon realized in her first few minutes of struggling. Seeing the pile of rope waiting for her she knew if she was ever going to get free her chances were much better with only one. As it turns out, one is more than enough.

Summer vs. Easy Money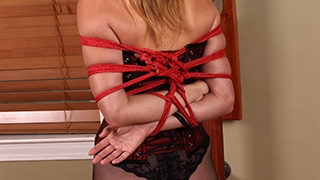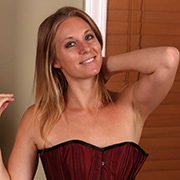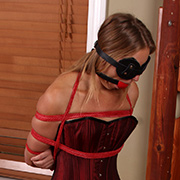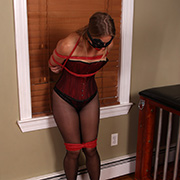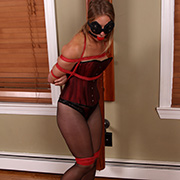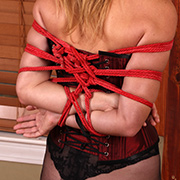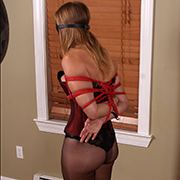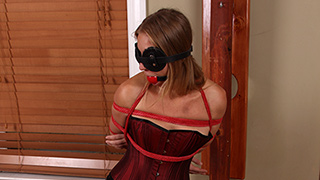 I love it when Summer is looking for some extra cash. I can watch her struggle in bondage while she sets off on a challenge. It's a bit costly if I lose, but she's certainly without risk. She knows when the ropes go on there's only one way out for her or wait out the next few hours. Once Summer was changed into a sexy corset and pantyhose her arms are tied behind her. Blindfolded and gagged she had to find the hidden key. She's done it before, I'm sure she can pull it off again.

Summer vs. Her Festive Chains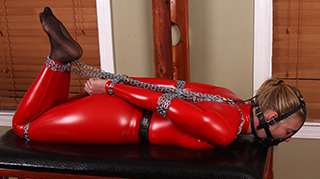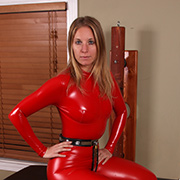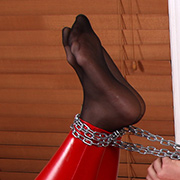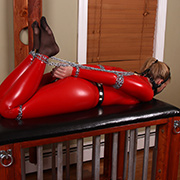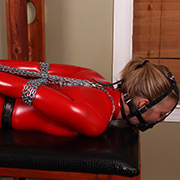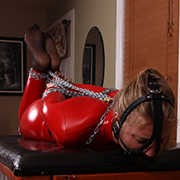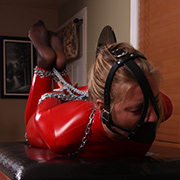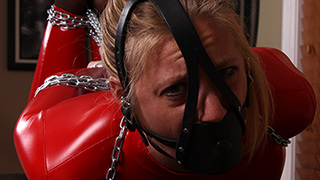 Silver and Red are holiday colors, right? They are in my book. Just like chain is the perfect decoration for Summer in her shiny catsuit. She's even wearing her chastity belt to really tie her whole outfit together. The grunts behind her trainer gag hint she doesn't approve of her new situation but isn't in much of a position to argue. Maybe I'll open the windows so the neighbors can enjoy my decoration as well.