Summer vs. The Job Offer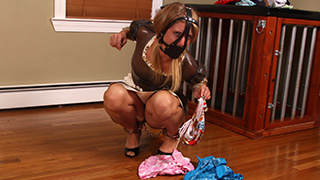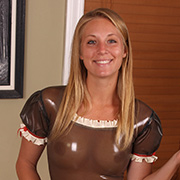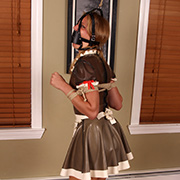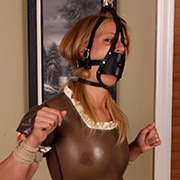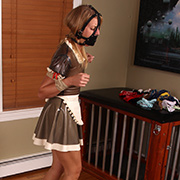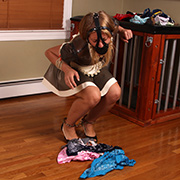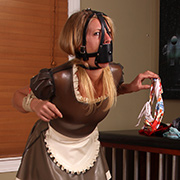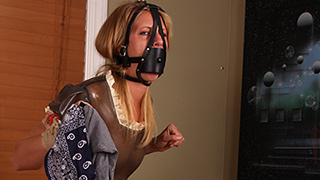 Seeing a high paying ad for a maid certainly captured Summer's interest. She knew going in that there had to be a catch, but it seemed worthwhile to at least check it out. So, when Summer was told there was a little latex and bondage involved, she wasn't surprised. Maybe she was even a little excited at the prospect. After starting out with a simple frogtie, she polishes the cage. Frustrated by how difficult such a simple task is and how uncomfortable the ropes are already, she knows it's not a good fit. Reluctantly, she decides to try a bit more in the hope that it might get easier. Her hopes are sadly dashed, though, as she should have known. Now with a harness gag, leg irons, and a rope tethering her harness in place, she's got the job. Summer's in for a very long first shift.

Summer vs. Her Friend's Cage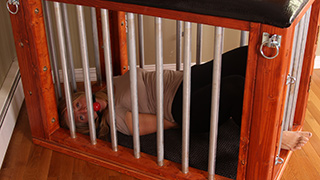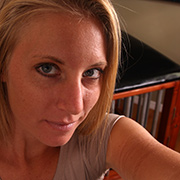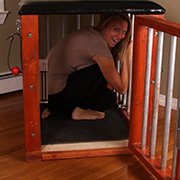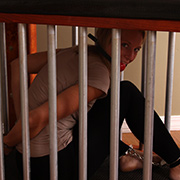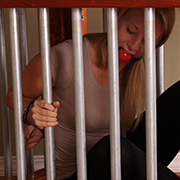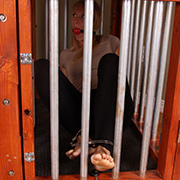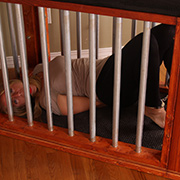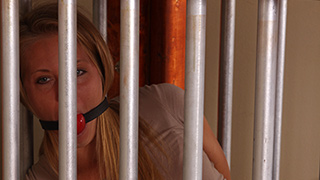 A visitor from out of town, Summer fell in love with the cage as soon as she saw it. When she found out it was remote controlled, she knew she had try it. Setting up a video camera, she locked herself in with some simple bondage. Without much self-bondage experience, though, Summer sadly forgot the golden rule: Always have a backup. What had started out as a fun toy had soon turned into a very real prison. Panic set in when she realized she was alone, and nobody knew she was trapped. Her situation was not hopeless, however. The battery keeping the cage locked is only good for 12 hours. She would just have to wait a bit longer than planned. What fun is self-bondage if you get get free on your own schedule?

Sarah vs. Her Icy Predicament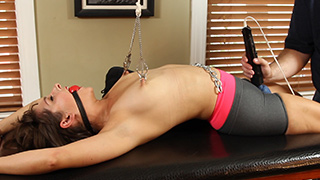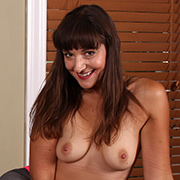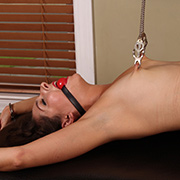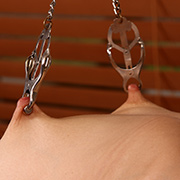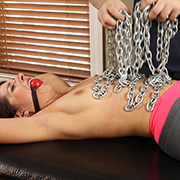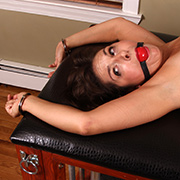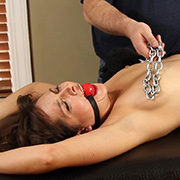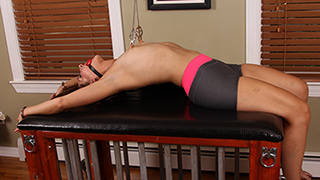 It only takes a few sets of handcuffs to immobilize Sarah on top of the cage. Nervously, she tests her bonds knowing there is no hope of escape without a key. From the kitchen I return with a black bag; a close chill runs up her sides as I set it down next to her. The humid summer air is already frosting the ice cold metal chains which are about to be laid over her body. The handcuffs do their job admirably as chain after chain is laid over and under her bare flesh. Sarah's torment is only just beginning as a pair of clover clamps are placed on her sensitive nipples, brought to attention by the cold. Just when she doesn't think she can take any more, the magicwand instantly makes it all worthwhile - skyrocketing her to a massive orgasm.