Bella Trix vs. Her Careless Fantasy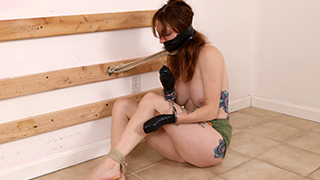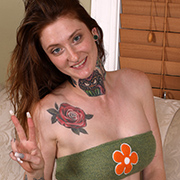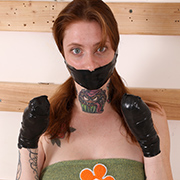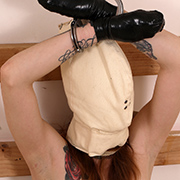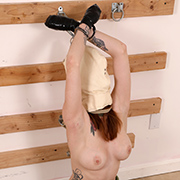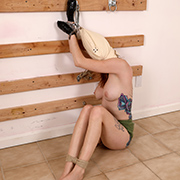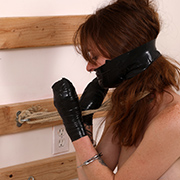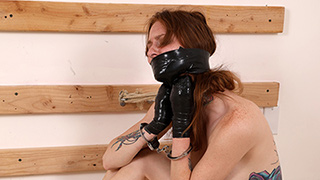 Over the course of weeks Bella expressed her love for bondage and her wish to live out some of her fantasies. Most were tame but certainly a few that piqued my interest. So when I noticed her still asleep I figured why not jump into the thick of it. Once she was in the basement, taped hands, mouth, and a hood should give her a start when she wakes up. I'm sure Bella would have preferred to start simple with some time in the cage. We'll have to see once the weekend is over if reality is as fun as her fantasies.

Bella vs. The Pussy Puller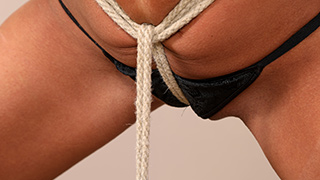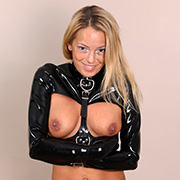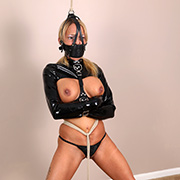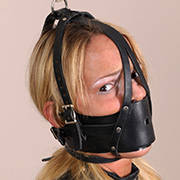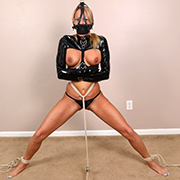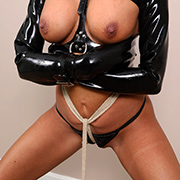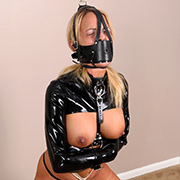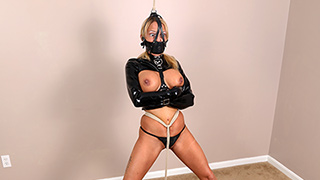 Normally watching Bella struggle in a bordello straitjacket and tape gag is plenty entertaining, but why stop there? By just adding a few floor anchors and some rope her situation is much worse. Her main worry being the crotch rope connected to an actuator. With a flip of a switch the rope is pulled down forcing her to swat. Not too far though as her head harness rope to the ceiling pulls tight. Stuck in limbo her eyes look hopefully towards the control box, hoping for a reprieve.

Bella Luxx vs. Her Release Plan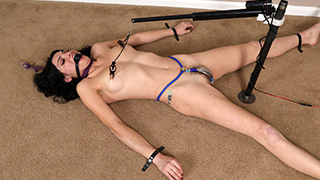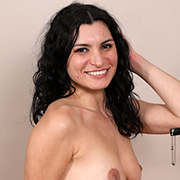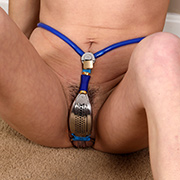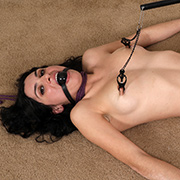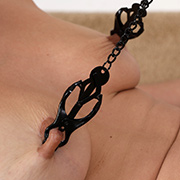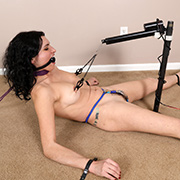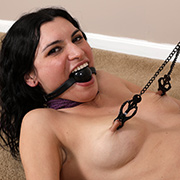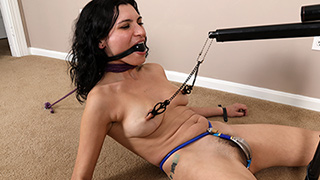 After spending a few days in her new belt Bella was already begging to get free. Since she was desperate, I decided to go easy on her. Only 15 situps and she'd be free. The only catch was she had to do them my way. Now that she's bolted to the floor wearing nipple clamps another few days in the belt might not be so bad. Unfortunately for her, there's no turning back. The whir of the actuator fills the room as her clamps are pulled away from her forcing her to sit up. Her neck rope keeps her torso at an angle, ensuring she can't find relief. Seconds tick by and muscles start to shake. As uncomfortable as she is, giving up will be far more painful.

Bella vs. Her Honored Terms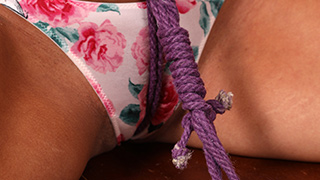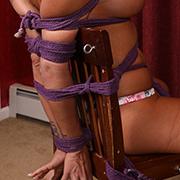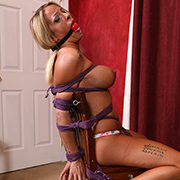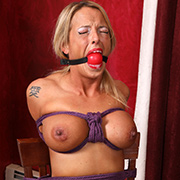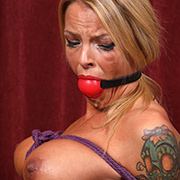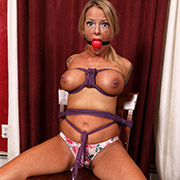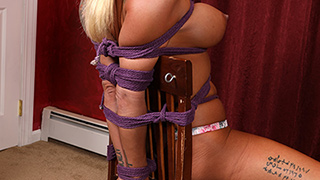 After a few drinks, Bella started to question my ability to tie someone up. I allowed her slanderous comments to continue along with a few more drinks. When asked if she's be willing to make it into a bet, as I'd hoped, she was more than happy to. A few hours later she's tied tightly to a chair with every knot well out of reach. Unfortunately for Bella we never agreed on how much time she would get to escape. Maybe when the gag comes out in an hour we can discuss those details.

Bella Luxx vs. Her Perilous Escape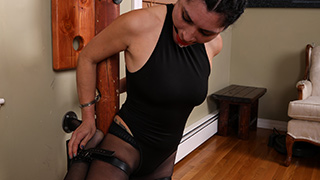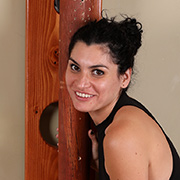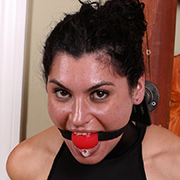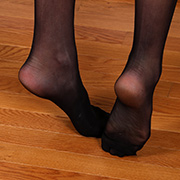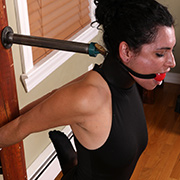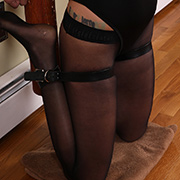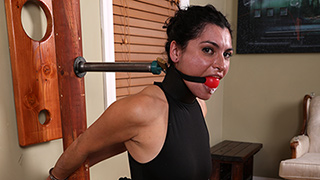 There are those who struggle in their bondage and those who give it their all to escape. If you give her a sliver of a chance, she'll get out every time. To make it extra difficult I attached her collar to a pole, keeping her neck high. Next, her legs are frogtied to keep her uncomfortably on her knees. Threading handcuffs through a hole in the post, Bella is cuffed. Her key for release is on the floor in front of her. Most would accept their fate; what will Bella do?