Madison vs. Her Tangled Mess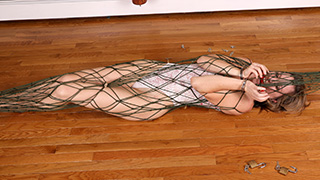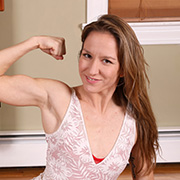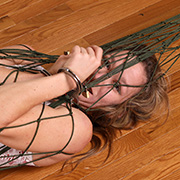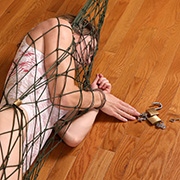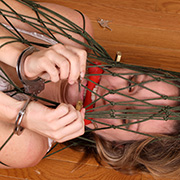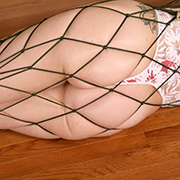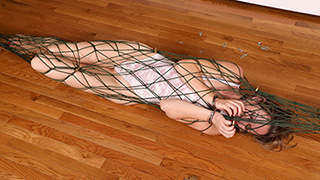 Earlier in the day I had put Madison through some tough predicaments. Feeling generous, her next one will be easy. She just has to use the keys nearby to undo the locks. The locks are keyed differently to slow her down but to make it challenging, she's on a timer. For every 3 minutes, she doesn't get free, her situation becomes more difficult. Unlike her previous predicaments, the only way she's getting free of this one is by her own hand.

Joy vs. Her Costly Escape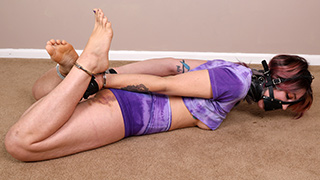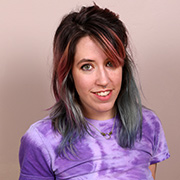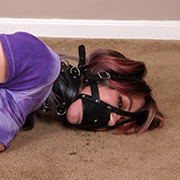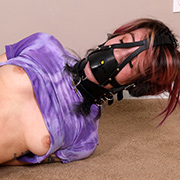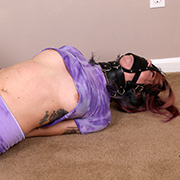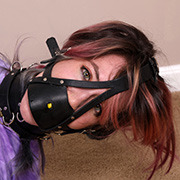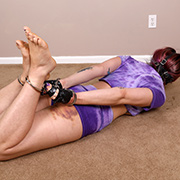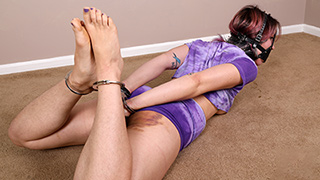 It's not hard to convince Joy to be tied up, especially when there's a prize. She's offered $100 for each restraint that is applied to her. In order to collect, she must remove them all. Brazen as she is, Joy opts for five including cuffs, a collar, gag, and tape. Assuming it would be an easy escape with the key, she didn't factor on the tape sealing her hands and making them useless. Now hogtied, gagged, and completely helpless there's only one way out and it's going to cost her. Possibly another shade to her already bruised ass.

Calisa & Bella vs. Their Renegotiation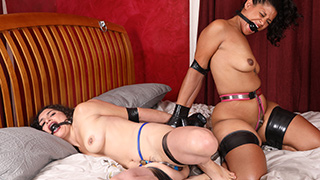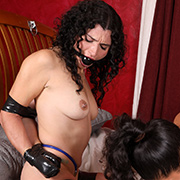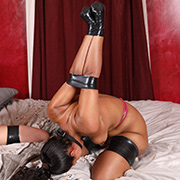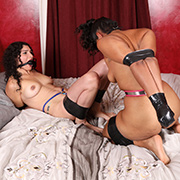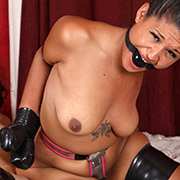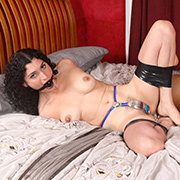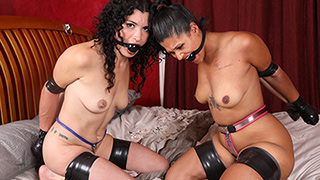 Calisa and Bella had been experimenting with chastity, but with easy access to their keys, they didn't have the willpower to last a few days. They eventually asked if I would hold onto them. I agreed with two conditions. It would have to be at least a month, and if they asked for the keys I could extend their time. After pestering me for release they were up to 3 months. Looking to renegotiate their sentence again I gave them the choice of trying to escape a bondage predicament or staying in their belt. If they failed to escape, their remaining time would be doubled. Desperate for release they were willing to try anything.

Sugar vs. The Forced Experiement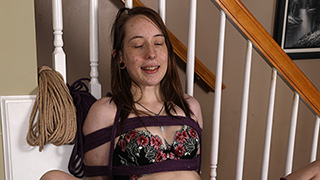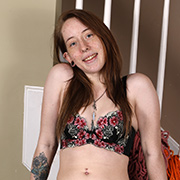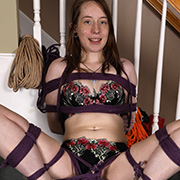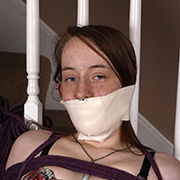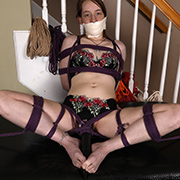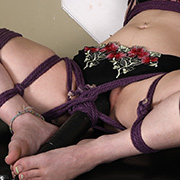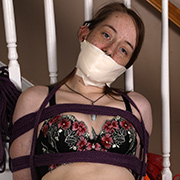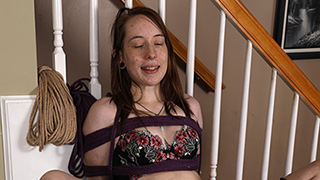 Despite this being a science experiment, Sugar was determined to not orgasm. To her credit, she handles the first half of the experiment like a champ. As the minutes tick by it's clear her task is starting to get difficult. By the time it goes too high, she is really struggling. Unlike those in the past who used anything to their advantage, Sugar doubled down and used her feet to press the wand even harder. It seems inevitable that she'll give in but Sugar is tough of mind and body. With only a couple of minutes remaining, will Sugar have the fortitude to be among the few?

Sarah vs. The Iron Puppet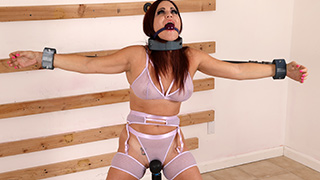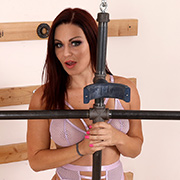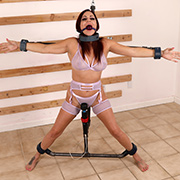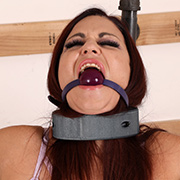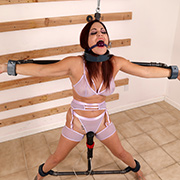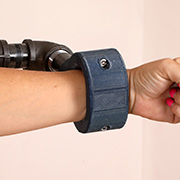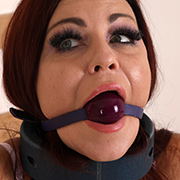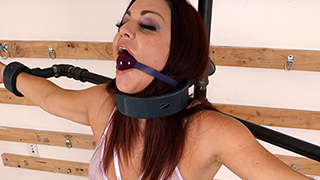 There's a sense of helplessness that a spreadeagle position leaves a sub with. With limbs held wide apart, the body is completely exposed. Add a collar and suspend the entire rig from the ceiling and you and imagine how Sarah is feeling. Her ordeal is just getting started with a magic wand mounted just in the right spot. To her credit, she tries her best to break free but the iron framework holds her easily. Within minutes she's already heading for her 3rd orgasm with no signs of stopping.