Hazel vs. Her Leg Strain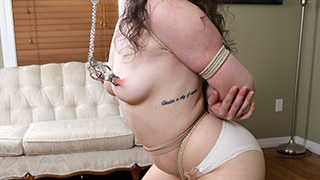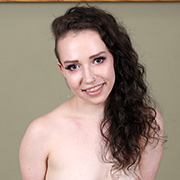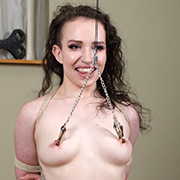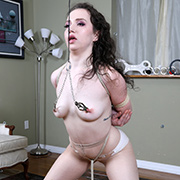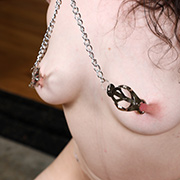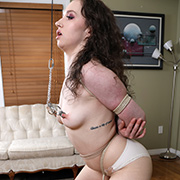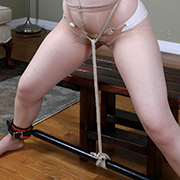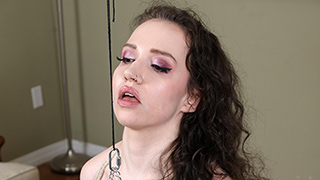 The most challenging part of any predicament is balancing on the razor edge of intense but sustainable. When it's pulled off and you mix in someone like Hazel who thrives on the extreme, it's magical. The fun begins with a pair of clover clamps on her nipples. Connected with a string, the slack is removed and Hazel tries to stand to relieve the pain. Her crotch rope stops her from standing fully leaving her in a stress position. As the first minutes pass you can see her legs start to shake. Relief comes at a price as she sits down and all slack from her clamps are removed. As her legs recover the cycle continues in this extended length video.

Madison vs. Her Procrastination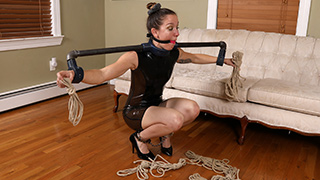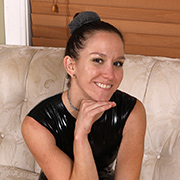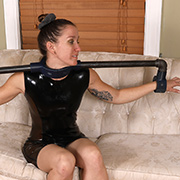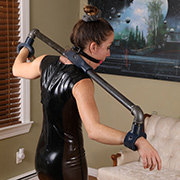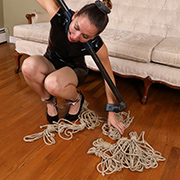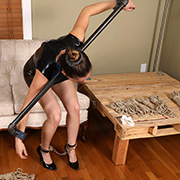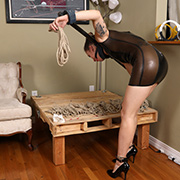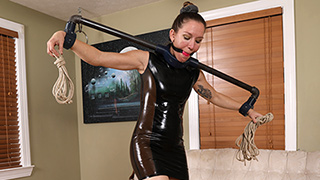 After a full day of play the day before Madison had agreed to help clean up afterwards. Instead, she decided a nap was more important leaving me to clean up everything. Today's agenda will focus on breaking some of those bad habits. Once Madison was secured in stocks I surprised her with a TENS box. Tucked under her latex dress it will help encourage her to make the right decisions. Such as picking up toys left on the floor or wiping up pools of drool. After increasing the power a few times Madison, as if by magic, cleans with ease despite her bondage. Only three more rooms to go.

Hana vs. The Waiting Game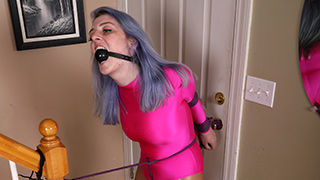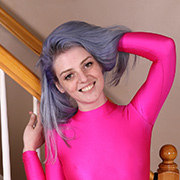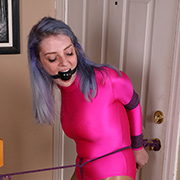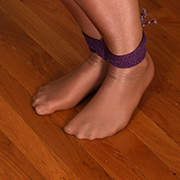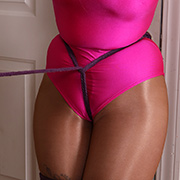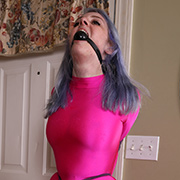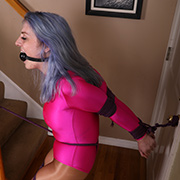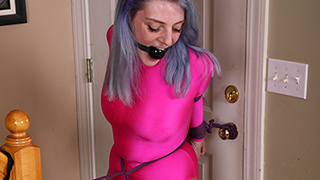 When you have too much to do in a day there's only one option, multitask. I had promised Hana some time in rope and I didn't want to disappoint. Dressed in her favorite outfit, I set to tie her legs and elbows tightly together. A crotch rope is tied off to the banister which garnered a confused look followed by another when her wrists are tied to the doorknob. Adding a gag, she's finally told she'll be struggling solo for a bit as I run some errands. Hana's left by herself to get free; she just doesn't know it will be a few hours to try.

Bella Trix vs. The Forced Experiment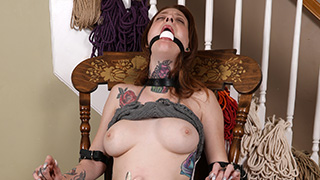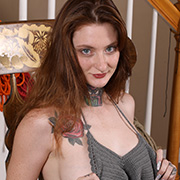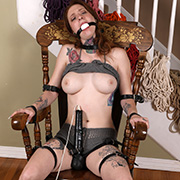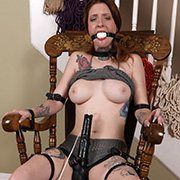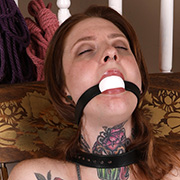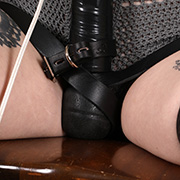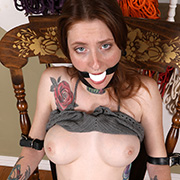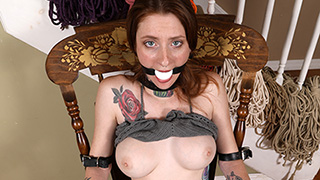 As Bella was belted to the chair her confidence isn't high that she'll make it through the gauntlet. Five minutes on low and another 5 on high with the wand pressed tight against her pussy. After the first few minutes on low Bella is already 80% from an orgasm. Knowing that most women are unable to resist Bella is determined to make it, even at the cost of relentless edging. No matter the outcome, it's always a pleasure to watch her squirm.

Calisa vs. Her First Warning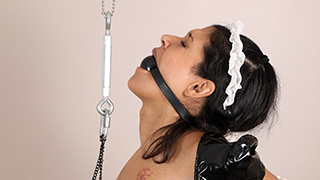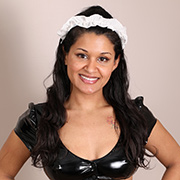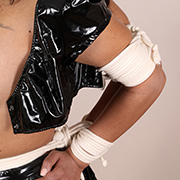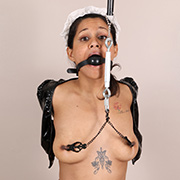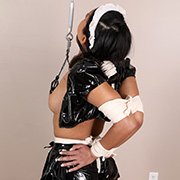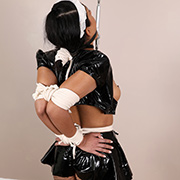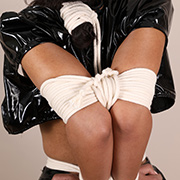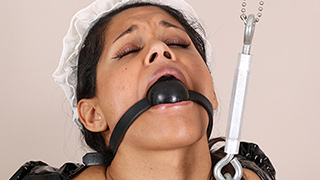 After hiring Calisa to be a bondage maid, she seemed to be doing great at first. Despite her arms usually being tied, small items seemed to go missing. After a planted $100 bill went missing it was time to have a talk with her. With her arms cinched behind her, she's brought into the back room to get a confession. Nipple clamps are added and attached to a special device. At the press of a button, she's on her toes desperate to relieve the tension on her nipples. By the end of it, Calisa is certain she never wants to get caught again.