Lucy vs. An Intimate Tug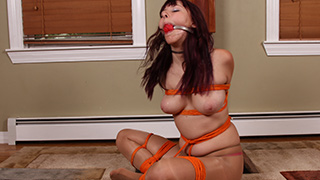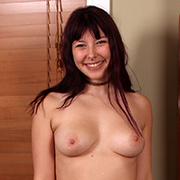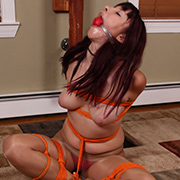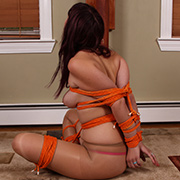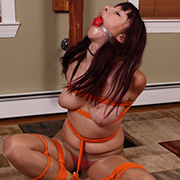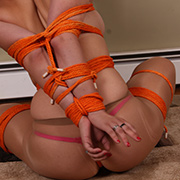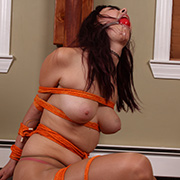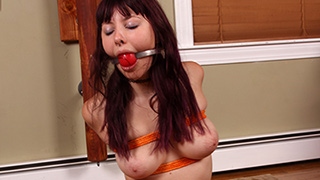 Lucy knew she was in trouble when she saw the gag. A large rubber ball with a pipe fastener for a strap. Once it was screwed in place, it wouldn't come off without tools. Ropes wrapped her legs into a frogtie while more welded her elbows together. One final rope brought her predicament together. The crotch rope ran from Lucy's arms to her frogtied legs. At a glance, it didn't seem like much to her until she started to struggle. As the rope quickly pulled taut her situation became clear. Despite the odds being stacked against her Lucy tried her best, but deep down she knew it was hopeless.

Lucy vs. The Pink Spread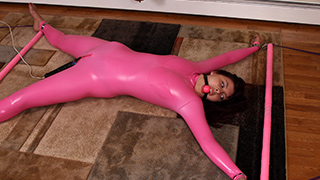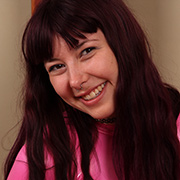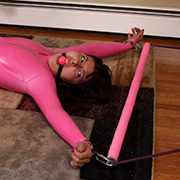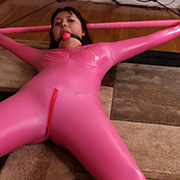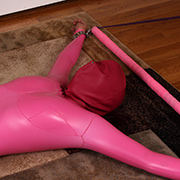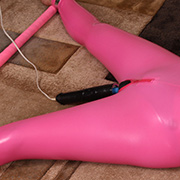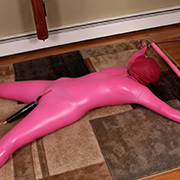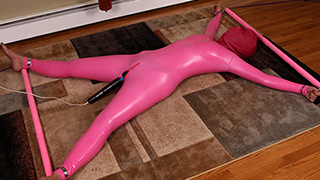 With pink spreader bars holding her in a spread eagle, Lucy didn't start with much mobility. A skintight pink catsuit hugs her body while a pink ballgag keeps her quiet. A few tickles ensure that her restraints are nice and secure before strapping a wand to her pussy. As if hit with a live wire, Lucy immediately starts to squirm and moan with pleasure. Just for good measure a pink hood is pulled over her head, leaving her two small holes to breathe through. That should keep her entertained for a while.

Lucy vs. The Pre Party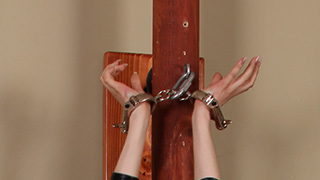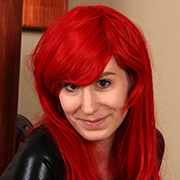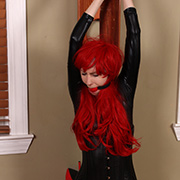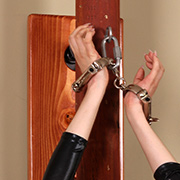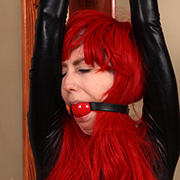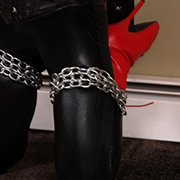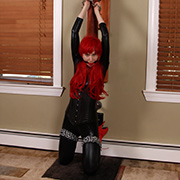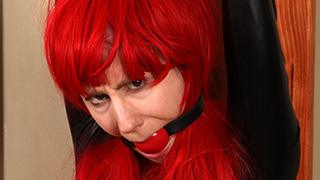 With darby cuffs holding her wrists up and chains keeping her on her knees, Lucy wasn't in the most comfortable of positions. Struggling to get free, the simple position doesn't give her much freedom but her night is just beginning. What Lucy doesn't know yet is that this is just the warmup. Despite how uncomfortable it is right now, it will seem like a cakewalk in a few hours. It's certain that at some point she'll be begging to get off her knees. A reasonable request that will let her put those ballet boots to better use.

Lucy vs. Ball Chained Orgasms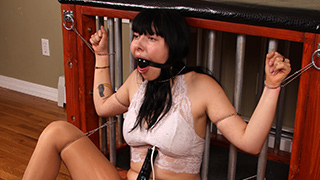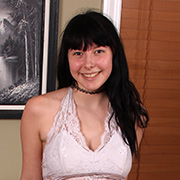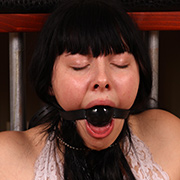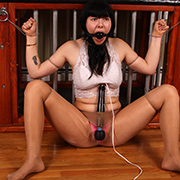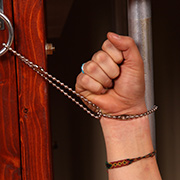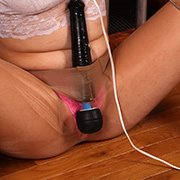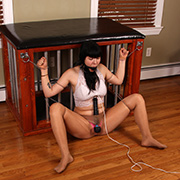 Unlike most activities that require special gear, bondage has no rules. Almost anything can work as a restraint. With a spool of heavy gauge ball chain handy, it was short work to immobilize Lucy against the cage. Easy to cut but hard to break, Lucy doesn't stand a chance when she tries to get free of the chains. As she starts to tire from her struggles, Lucy discovers that her pantyhose are perfect for holding a magicwand on that special spot. Without any warm up, it's set to high, leaving her bursting with energy. The first of many orgasms soon follow as the thin chains hold her tight. Drool flows freely from her gagged mouth, knowing she's there for the long haul.

SB Challenge: Lucy's Workout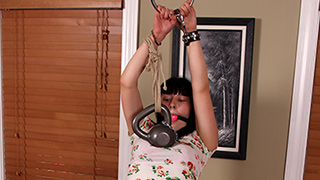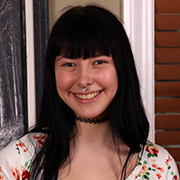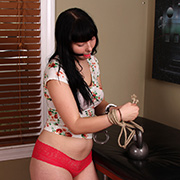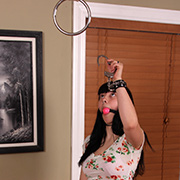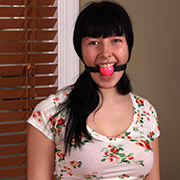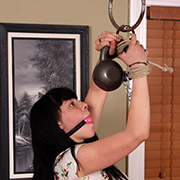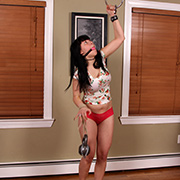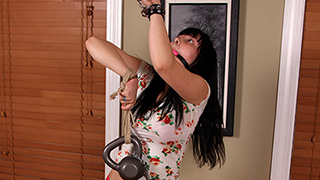 To the casual observer, Lucy's self-bondage seems simple, and easy to escape from. One hand is tied to a kettle weight (15lbs, 6.8kg) while the other is handcuffed above her to a steel ring. A short chain keeps her key to freedom attached to the weight. It's a simple matter of holding the weight above her head while using fine motor skills to unlock herself. Lucy even convinced herself the task was too easy, and that she'd not only escape but do so in record time. The beads of sweat covering her face after ten minutes tell a different story. Her arm is now exhausted from dozens of failed attempts. Even in rest, her predicament takes its toll as the weight sits inches away from the floor. Lucy's body and arms are in a constant pull. By fifteen minutes gone, her attempts are far more sporadic. It won't be long before fatigue leaves her completely helpless.