Viorica vs. The Skull Trouble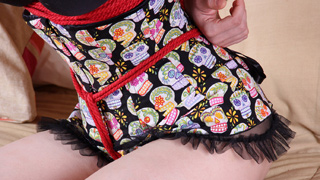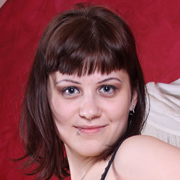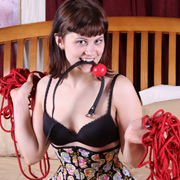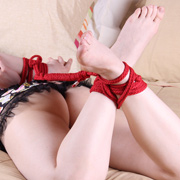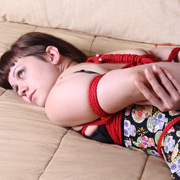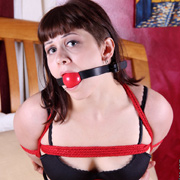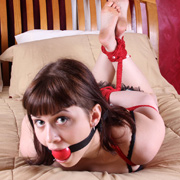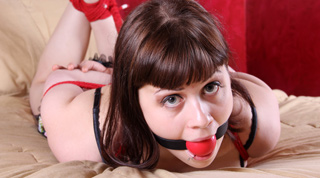 There's no denying it, Viorica is simply adorable in her skull corset and skirt. Cute is soon turned into hot once I tie her arms tightly behind her though. Confidence in her escape still rang high as I started to secure her crotch rope in place. Soon I had her on her stomach and with the long end of the crotch rope it's secured to her legs. Now hogtied every pull, struggle, and twist now robs her of her tenacity. A large firm ballgag is pulled tightly into her mouth. Moments ago, escape in her mind was a few simple flicks of her wrist away. Now it's all she can do to keep the drool in her mouth.

Viorica vs. The Revenge Mummy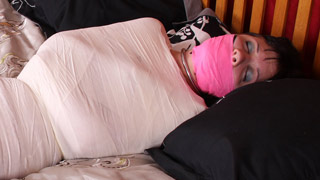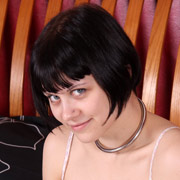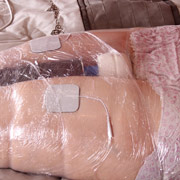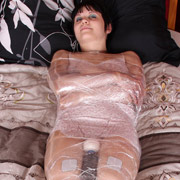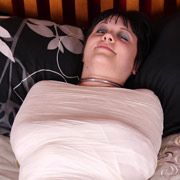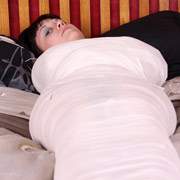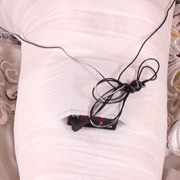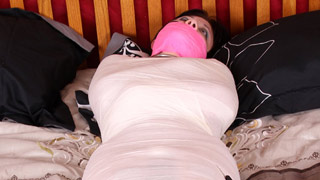 A few months back I had a simple plan for Viorica to mummify her and watch her struggle. All went well until she went and escaped! I simply could not let this slide so I invited her over for a little rematch. After applying the first layer of plastic she was still pretty confident but changed her tune after a couple layers of vetwrap went on. Under it all was a Hitachi and set of TENS pads. Once the vibe and TENS microphone were turned on Viorica finally realized the trouble she was in. With the TENS cranked up she tries her best to keep quiet as she struggles in her cocoon. It's not until I crank up the Hitachi and leave her trapped in a world of pleasure and pain, futilely fighting to get free.

Alex & Viorica vs. The Shocking Touch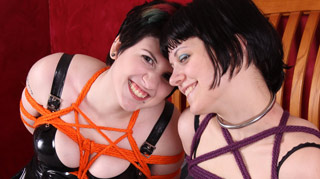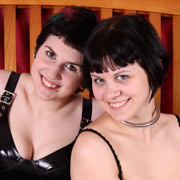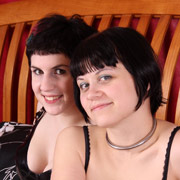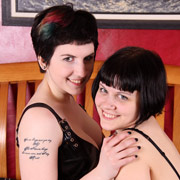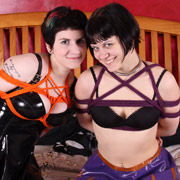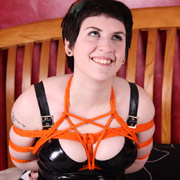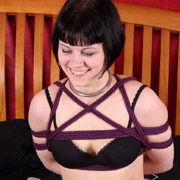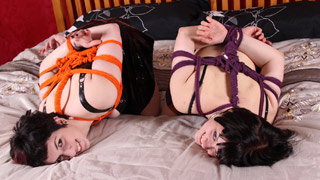 Both of them were plotting against me from the start. As soon as I had them tied the two of them were going for each other's ropes. I wasn't going to make it easy for them though. Cranking up my ErosTek box, I put one pad on Alex and the other on Viorica. A single touch and they share the shock together. Tied inches from each other, can they avoid the painful shocks? Can they escape? I know I had one hell of a time watching them try!

Viorica vs. The Mummy Escape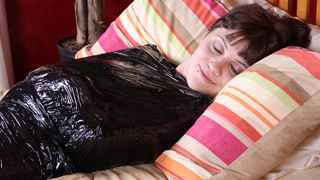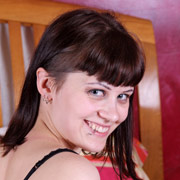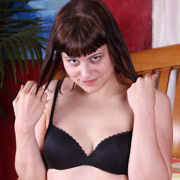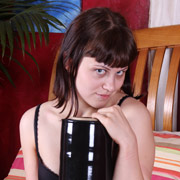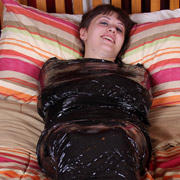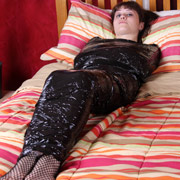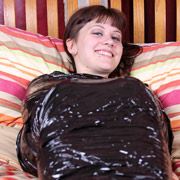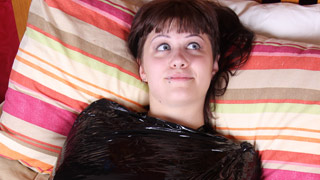 It all started innocent enough; just a friendly chat about different ties. Mummification came up and Viorica admitted that she's always wanted to be wrapped up tight. I brought out the pallet wrap and started at her feet. She requested I take it a little easy since it was her first time. Had I known it was all a ploy things would have been different. Things WILL be different... next time!

Viorica vs. Friday Night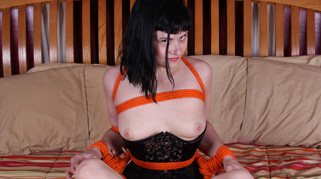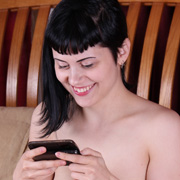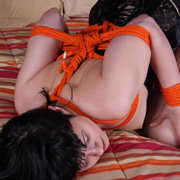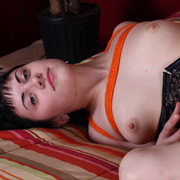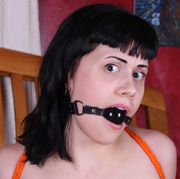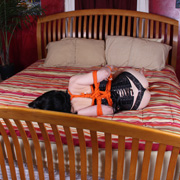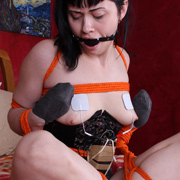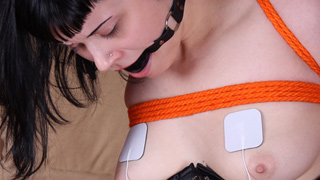 Viorica knew she was in trouble the moment he arrived home. She was supposed to be ready to go to a dinner party with him but had become too distracted making plans for later in the night with friends. Before she knew it, he had her tussled up on the bed with the dreaded TENS unit connected to her sensitive skin. Lastly he secured her phone to the TENS and smiled. She tried to protest through the gag but it was no use. "For your sake I hope your friends don't pester you too much. Then again, it is Friday night after all!" he said with a knowing grin as he left for the party.