Jamie vs. The Chastity Hogtie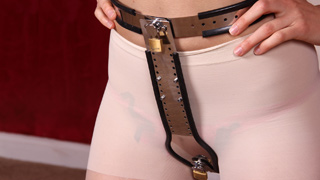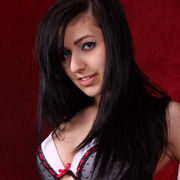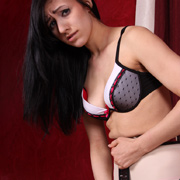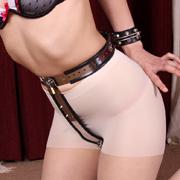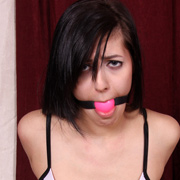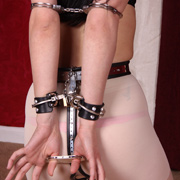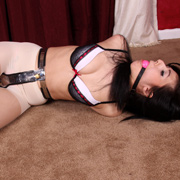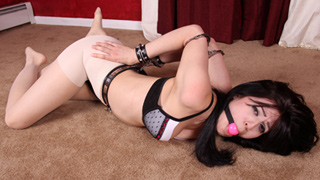 Jamie wasn't particularly happy about the chastity belt; especially after eyeing the vibrator sitting on the shelf. I let her hopelessly fumble with the locks for a bit before I locked cuffs on her wrists, elbows, and thumbs. Of course a tight pink ballgag did well to keep further protests at bay. Just when Jamie thought I was done I cuffed her legs and locked her into an unforgiving hogtie. With her squirming on the floor the least I could do was give her the vibrator.

Jamie vs. Black on Black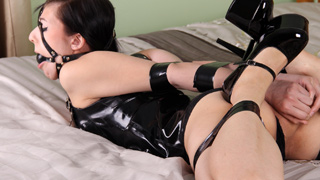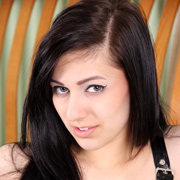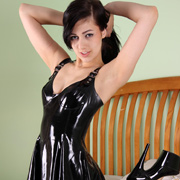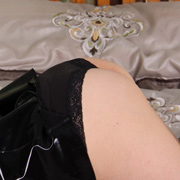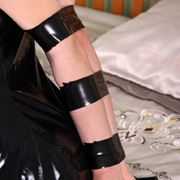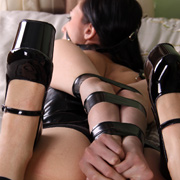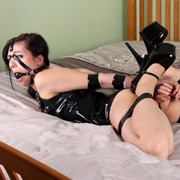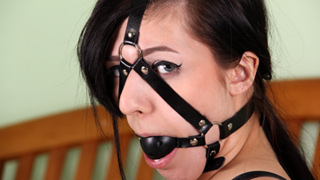 Normally I'm not one that likes my girls in black, but that was until Jamie stood in my doorway wearing a black latex dress and matching black babydoll shoes. For such a stunning outfit the least I could do was give her matching accessories, right? A black trainer gag got her started before the electrical tape came out. Legs, wrists, forearms and of course, elbows all bound tightly together. Jamie isn't one to give up easily though and gives it her all but from where I'm sitting, she's going to be there for a while.

Jamie vs. Wrapped Pleasure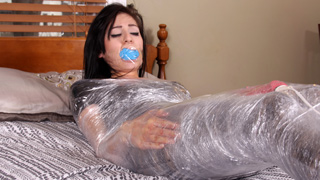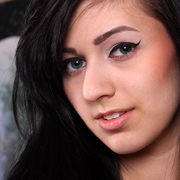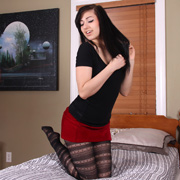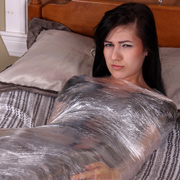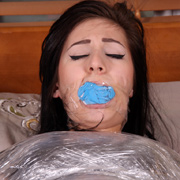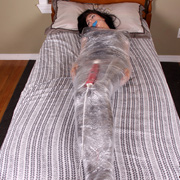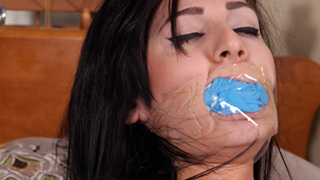 One little roll of plastic. Jamie would have never believed it possible except here she was, totally helpless on my guest bed. She's not about to give up; grunting and moaning into her panties now taped in her mouth. Once she realized escape was out of the question I offered to let her if I couldn't make her cum. Skeptical, Jamie eagerly nodded in agreement. Once the Hitachi was wrapped tightly against her pussy there was nowhere to squirm to. Although it was something even the low setting had her doing plenty of. When I finally cranked it to high Jamie only had one thing on her mind and it wasn't to get free.