Makenzie vs. The Vetwrap Vibe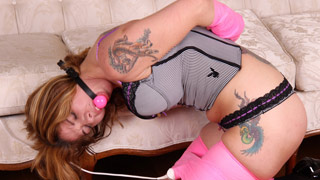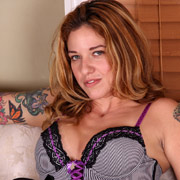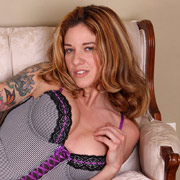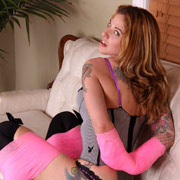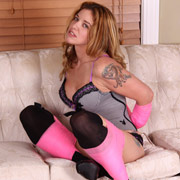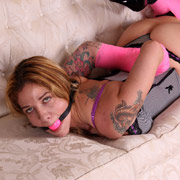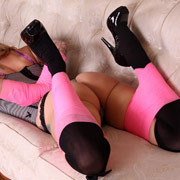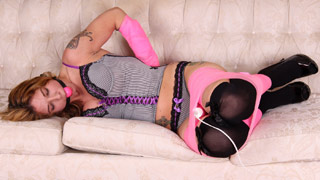 If you ever wanted an example of how powerful the Hitachi can be, look no further than Makenzie. New to modeling and never been tied up before she was full of butterflies when she walked into my studio. I wrapped her forearms in pink vetwrap and wrapped her legs into a frogtie. I love vetwrap for newbies because it offers the illusion of freedom. It feels flimsy, but they're not getting free! I let her struggle for a few minutes before giving her another first, the Hitachi. Instantly the low setting consumes her and leaves her twitching. Unable to help myself I soon kick it onto high and wrap her knees together pressing it harder against her pussy putting her into overdrive.

Amanda vs. The Buffet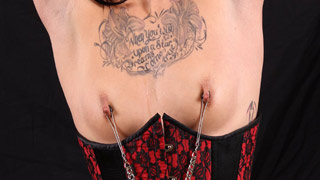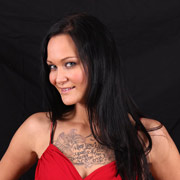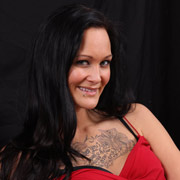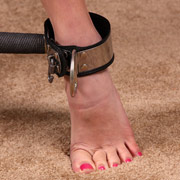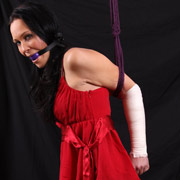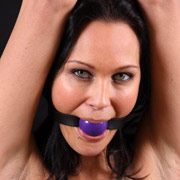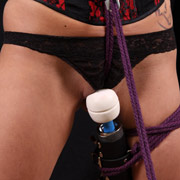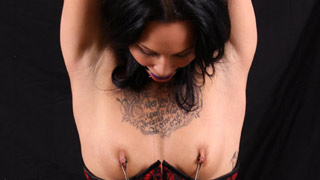 When Amanda first came to me she knew only one thing; that getting tied up sounded like a lot of fun. Not wanting to disappoint I tried to get an idea of what she might like but I didn't get far. There was only one way to figure this out and that was to try everything! She was mighty surprised at first with the small mountain of gear I collected but I assured her, it was indeed all for her. I started off by cinching her elbows together with vetwrap before locking her legs in a wide spreader bar. With her forced to her toes I took the opportunity to give her some TENS treatment. Crotch ropes, nipple clamps, ball gags and of course orgasms ensued after. What would a bondage buffet be without plenty of toe curling orgasms anyway? I'll let you be the judge, but I think she liked it!

Dixie vs. The Video Message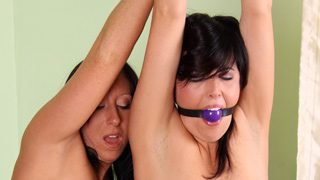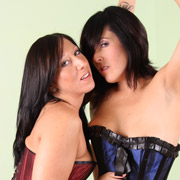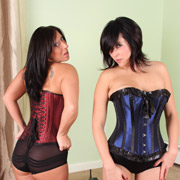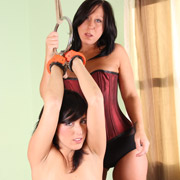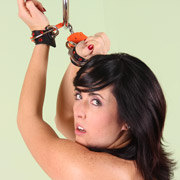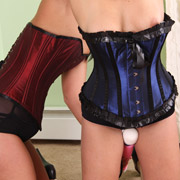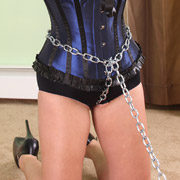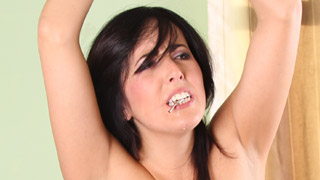 With her lover gone on another business trip, Dixie decides to make a teaser video to help her rush home. Her corset uncomfortably crushing her waist, she handcuffs herself to a steel ring and poses. After a few minutes she's ready to send the video and starts to release herself. Dixie's awkward position causes her to drop the key leaving her in a panic. Hours later, Crystal makes it home and starts to release her before decided to have some fun first. Exhausted and in pain from hours of hanging from handcuffs she's in no mood at first. Crystal makes short work of her demeanor with the Hitachi in her hand. Before she's done, Dixie is worse off than when she started!

Jenna Rein vs. The Vibe Harness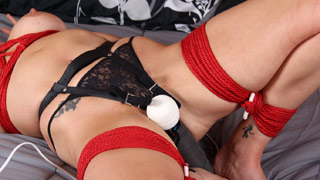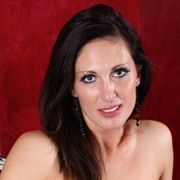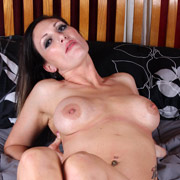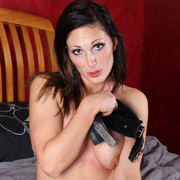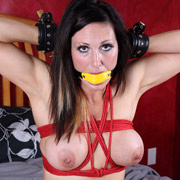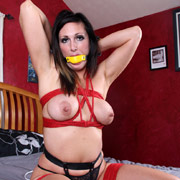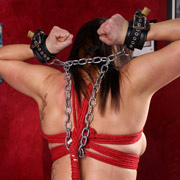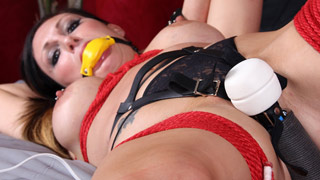 There's something about hanging chains in the bedroom that elicits such a wonderful reaction from women. Today was no different so I decided on a little surf 'n turf or more accurately, rope 'n chains. The combination couldn't have been better as it gave Jenna just enough movement to make her forget how helpless she was. With the Hitachi strapped against her pussy I start it off slow and building from there. After she cums she pleads for me to turn it off but what fun is that? With the vibe relentlessly buzzing away she's left to claw for the off switch.