Rachel vs. The Rack Display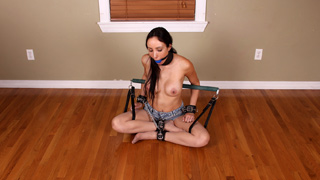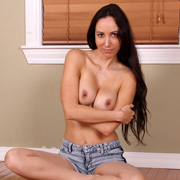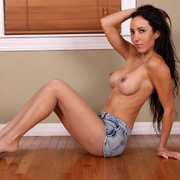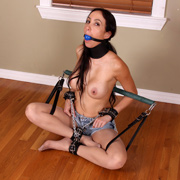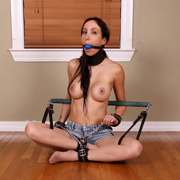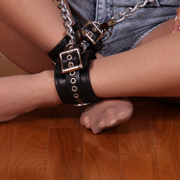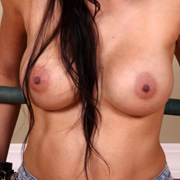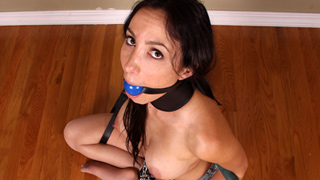 I'm not ashamed to admit that when tying up a beautiful girl like Rachel I get a little selfish. In only some shorts and pantyhose I feed her arms around a pole and chain her up good. Finished off with a blue ballgag she's gets right to struggling; her breasts bouncing freely as she tries. While temping to restrain her even more, I think it's best to just enjoy the view. Wouldn't you agree?

Rachel vs. Red & White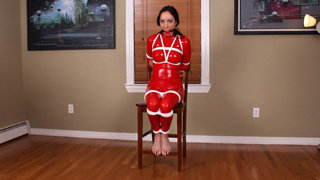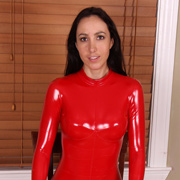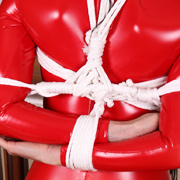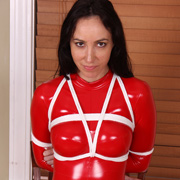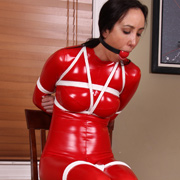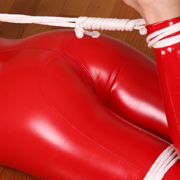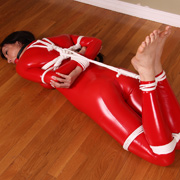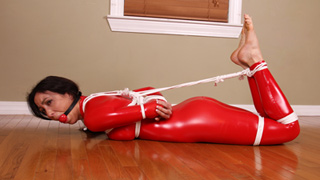 It's hard to deny the classics their charm like a pretty girl bound tightly in a skintight catsuit. The way the rope helps accentuate every curve of her body. Rachel had a few choice words on the subject but found the 2" ball gag to be far too effective. Determined to find a way free she gives it her all now which leaves her panting through her gag, nostrils flaring. Holding more rope in my hand Rachel tries to protest again but it's no use. She just looks too damn cute in red and white!

Rachel vs. The Teetering Heels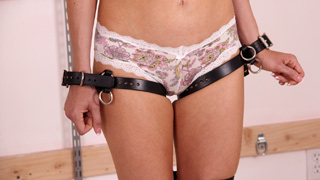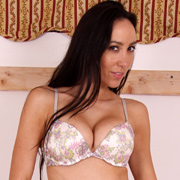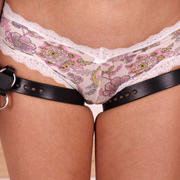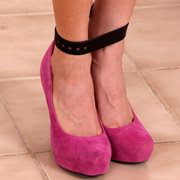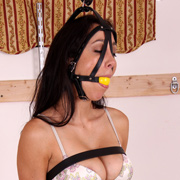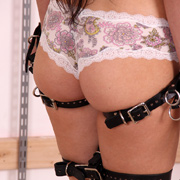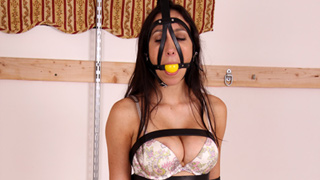 With a body like Rachel's it'd be a shame to cover it all up, even if it is with lots of ropes. No, a body like her needs to be on display. With a trainer gag strapped tightly around her head it's connected to a bar above her head. Belts line her body down to her heels leaving her teetering to stay steady. With every muscle flexing to keep her balance Rachel puts on quite a show, like a living statue. Living, breathing, and squirming but stuck in one spot for all to watch and enjoy.