Briella vs. Her Floating Orgasms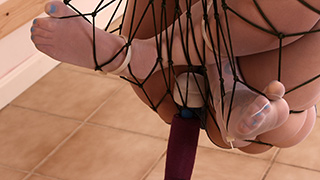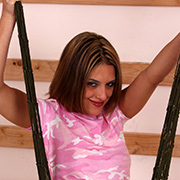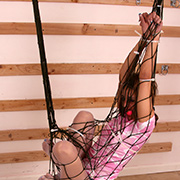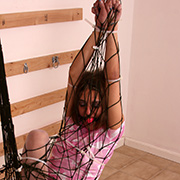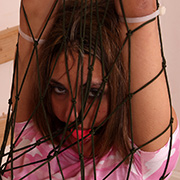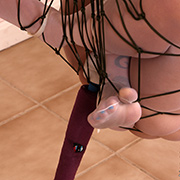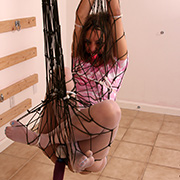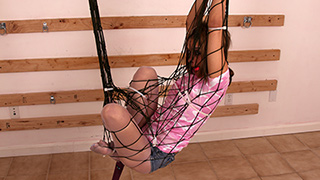 A combination of zipties and netting crisscross over Briella's body, easily keeping her struggles to a minimum. Once suspended, all she can do is swing helplessly; a victim to Newton's third law. After adding several more zipties, a magicwand is pushed through the net. The strands pushing in just the right spot send her quickly to her first orgasm. Her only reprieve are the bouts of tickling she receives on her feet, legs, arms, and sides. Still, something tells me that Briella's in no rush to struggle free.

Abby vs. A Tight Ball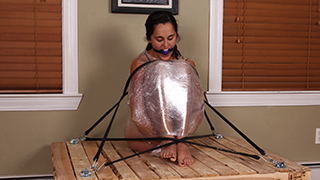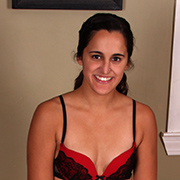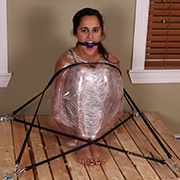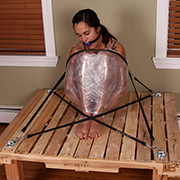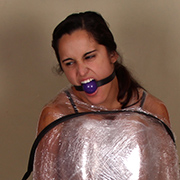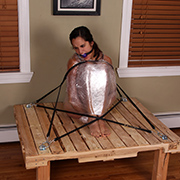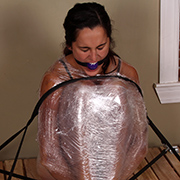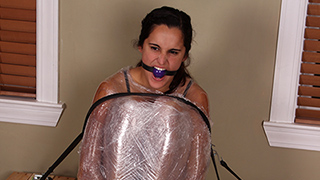 Abby starts out wrapped in a tight little ball of plastic and strapped down to a pallet. She uses what little mobility she has to toss her weight around, only to be snapped back into place. The heavy rubber straps are relentless in mocking her efforts. It's when her exposed feet come under fire that Abby finds renewed vigor to try and get free. As her feet continue to be tickled she thrashes against the bonds, hoping for any purchase. Will Abby find a way out?

Sarah vs. Her Table Time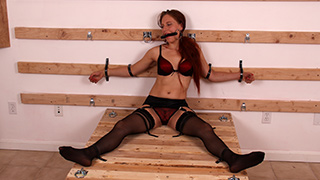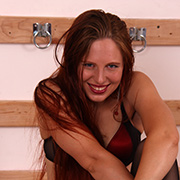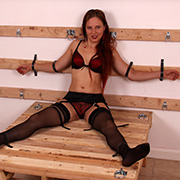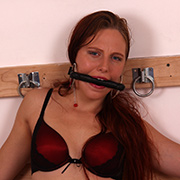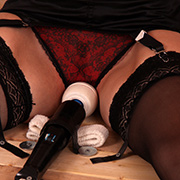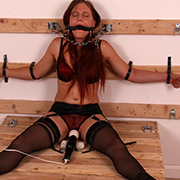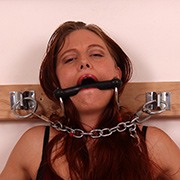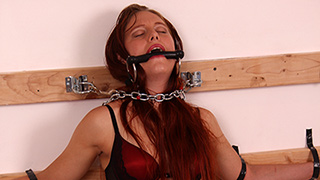 All dressed up and nowhere to go. At least that's how Sarah felt bolted to the wall and table below her in her sexy lingerie. Truth be told, she was loving every minute of her captivity. Even the drool flowing down her chin from the bit gag didn't phase her. It was all a prelude to what she knew would be coming next. After struggling for a while, her wish eventually came true as a wand was pressed firm against her pussy. Buzzing softly, her built up anticipation ensured she didn't have to wait long to orgasm. Writhing in her bondage, Sarah knew she would come to enjoy her position. It was only a matter of time.

Bella & Briella vs. Their Role Reversal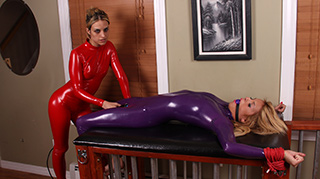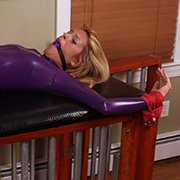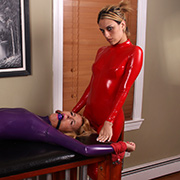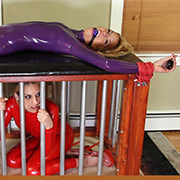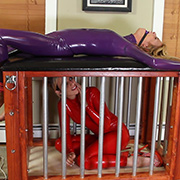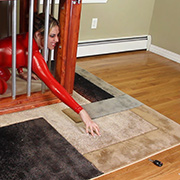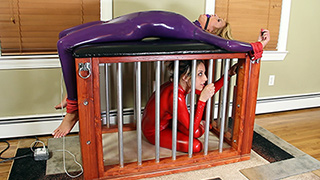 Always the Domme, Briella pawed her latest captive with curiosity. What if she was captive for once? Better yet, what if she could do it on her own terms? Her plan for Bella would be to give her the key to the cage below her, giving her power over her release. At first Briella loved the rush her new confinement gave her. Her only method of escaping was to torment Bella through tickling and orgasm denial. To her surprise, however, Bella enjoyed her power and wasn't going to give it up in exchange for an orgasm. As the minutes of captivity passed, the game soon lost its appeal for Briella and she was starting to panic. Desperation soon took hold and Briella lunges for the release remote, knocking it from Bella's bound wrist. The remote well out of reach now, there's only one way out... at least for Bella.

Bailey vs. A Few More Notches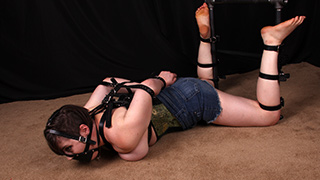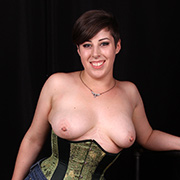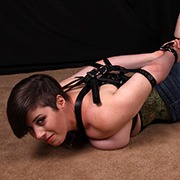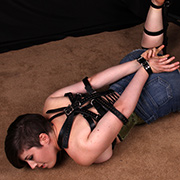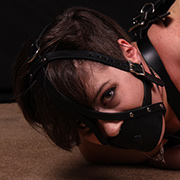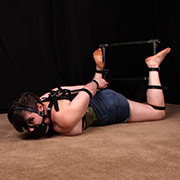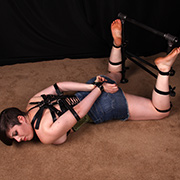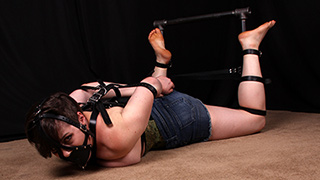 Nothing like a little tight bondage to make a good first impression. At least that was Bailey's welcome after coming through the door. A few belts later and she is helpless on the floor with her breasts and feet conveniently exposed. Struggling and finding no way out nipple clamps are added and pinned to the floor while belts pull her into an arch. The nipple chains are as tight as a bow as I start to tickle her feet. No matter how much she thrashes the belts hold her easily, making sure to pull them a few notches tighter whenever possible.