Tara vs. Her Rubber Drool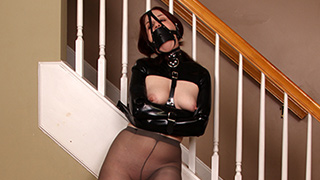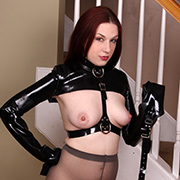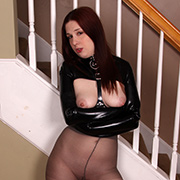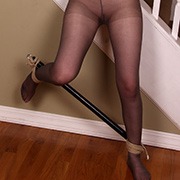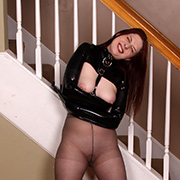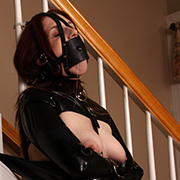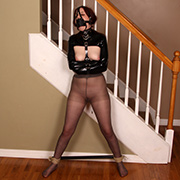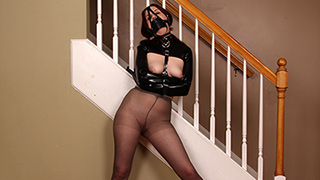 Strapped tightly into her straightjacket, Tara tries her best to get free. The railing she's strapped to keeps her well in place along with the spreader bar between her legs. Even her gag is secured to the pole behind her, further limiting her movement. Undeterred, she does her best, to little avail. Her exposed breasts are soaked in drool for her efforts, gleaming on the shiny rubber. Maybe with enough time and drool she can squirm her way out. I'm willing to wait and see.

Stasha vs. The Job Offer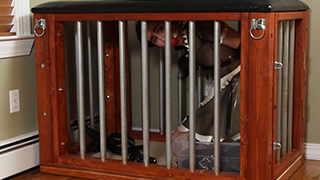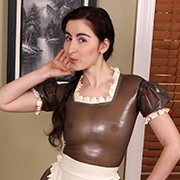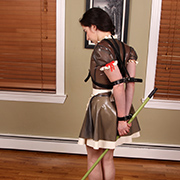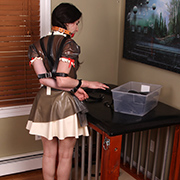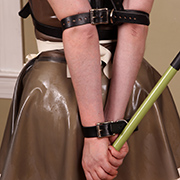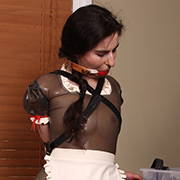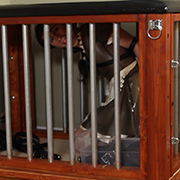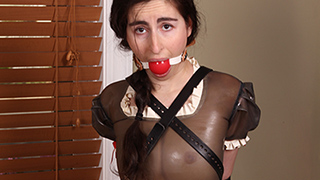 With the staff turnover in the cleaning industry being so high, we soon found ourselves looking for another maid. Stasha is excited at first when she sees her outfit, but is a bit skeptical of the bondage requirement. Needing the job she decides to at least give it a try, allowing her arms and legs to be bound in belts. To her surprise it wasn't that difficult to sweep the floor with her bondage. Feeling confident, she agrees to continue and is gagged for her last test. Focused on the job at hand while trying not to fall over, Stasha tries to reach the final belts in the cage. She doesn't notice the door shutting in time, locking her in. She had already got the job, whether she wanted it or not.

Tara vs. Her Zipped Elbows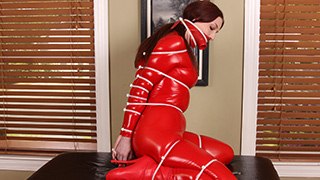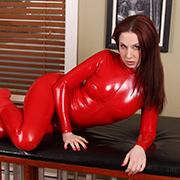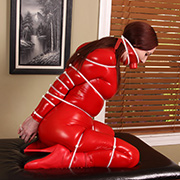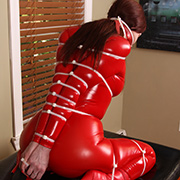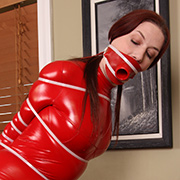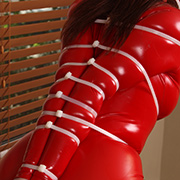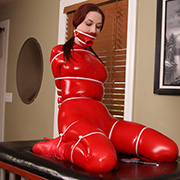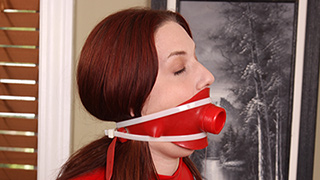 As Tara soon finds out, zipties are unforgiving little devils. Coiled around her body like snakes, their constriction never wanes. Her latex ring gag is in place just in case the strap comes a little loose. Even when scissors are given to her, they only serve to torment her. Her predicament so tight that using them is near impossible. Given her proclivity for tight elbow bondage, it's quite possible that escape is the last thing on her mind.

Paisleigh vs. The Forced Experiment #6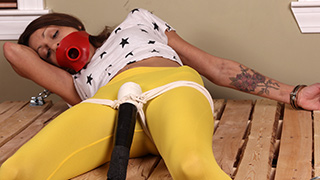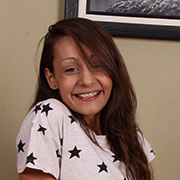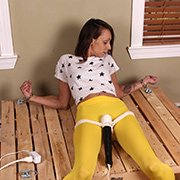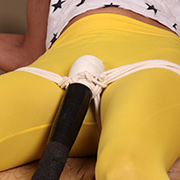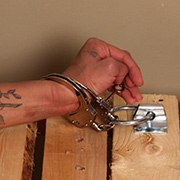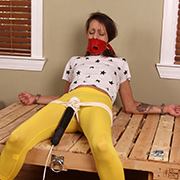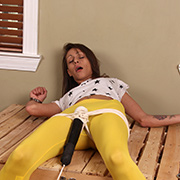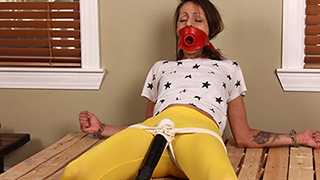 There can never be enough data when running our experiments. Paisleigh's lack of experience with a magic wand makes her a unique test subject. Will this allow her to resist orgasms more easily? To find out, she is bound to a table with a wand tied tightly against her pussy. Starting on low, she's able to resist the first minute, albeit with some difficulty. With over 10 more minutes of testing ahead of her, Paisleigh's chances don't look good. Knowing her freedom hinges on resisting against all odds, she's in for a trying afternoon.

Monica vs. The Job Offer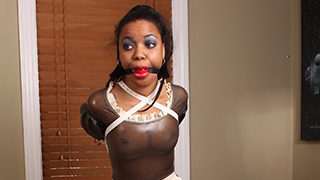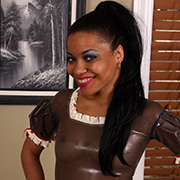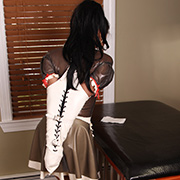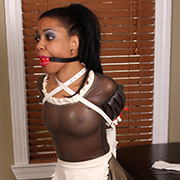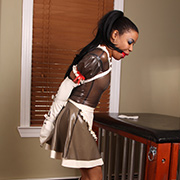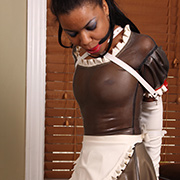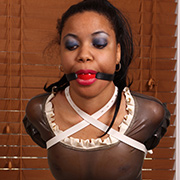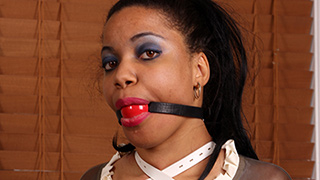 After seeing an ad online for a maid position paying triple the normal rate, Monica knew there had to be a catch, but the money was too good to ignore. During her interview it was quickly explained that her role was to be a bondage maid. Nothing ventured, nothing gained was her attitude, and she figured if she couldn't take it she could just quit. Doing her best to clean while wearing an armbinder with her legs tied together, Monica is soon told she's got the job. To her immediate dismay she's also told that her eight hour shift starts immediately, leaving her to clean the rest of the house in her bondage. Her gagged protests for release fall on deaf ears.