Emily vs. Her Reevaluation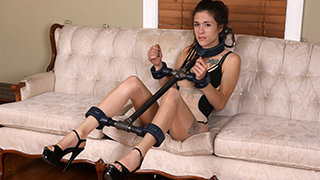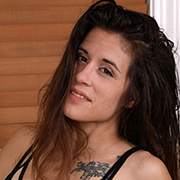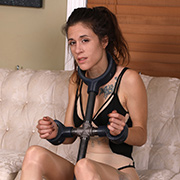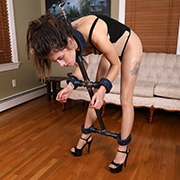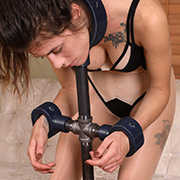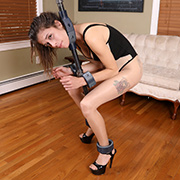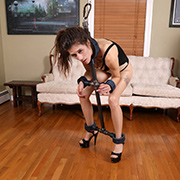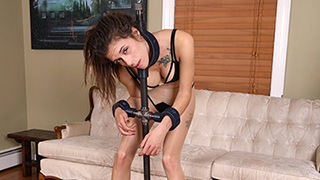 As Emily struggles in her hunched position she isn't shy about vocalizing how uncomfortable it is. According to her, it rates a zero on the comfort scale. The funny thing with bondage is there's almost always a way to make it less comfortable. It's a lesson Emily is about to learn as she's stood up and chained to the ceiling. Far from the comfort of the couch she's trapped, unable to fully stand or squat. It doesn't take long for her legs to start shaking. Maybe now she'll reevaluate just how terrible her position was before.

Emily vs. Too Much Fun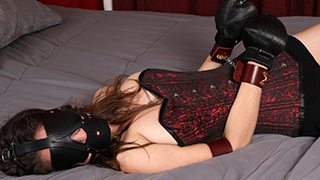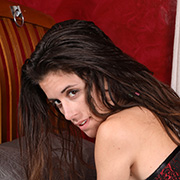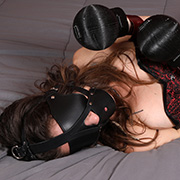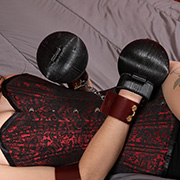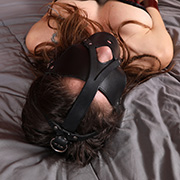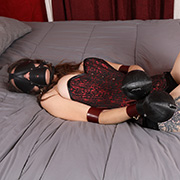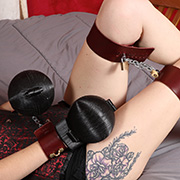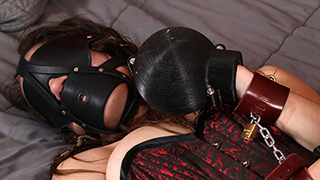 It had been months since Emily had stopped by. As the drinks flowed Emily started trying on clothes and eventually bondage gear. Having so much fun, more and more gear was added. Left to struggle into the wee hours she eventually fell asleep. When Emily wakes up hours later she is surprised she's still bound and a strong desire to be free. Watching her on a security camera I let her try and figure a way out. The plastic mittens on her hands were particularly frustrating, preventing her from escaping the bedroom. After a while, I figure she's energized and ready for more. There's always room for more restraints.

Emily vs. Her Rigid Spread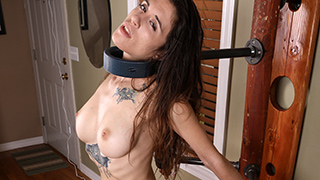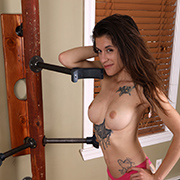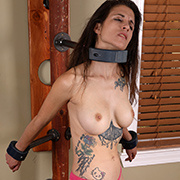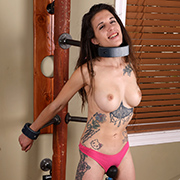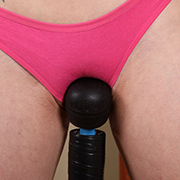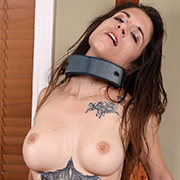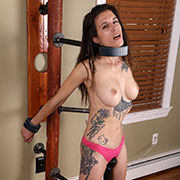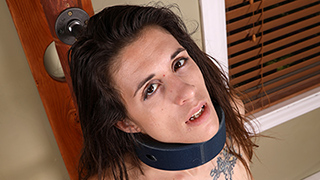 Emily often finds herself at the mercy of my new inventions. To my chagrin she often finds flaws and loves to break free. Knowing she had plans I coerced her into another test before she left. Likely expecting a quick escape, that notion is soon dashed after the last cuff is secured. With her arms pulled back and neck held forward her pussy is pressed firmly against the wand. Unable to move away from the wand, the inevitable orgasms overtake her. Realizing escape just isn't in the cards for her it seems her afternoon plans have changed.

Emily vs. Her Nagging Distraction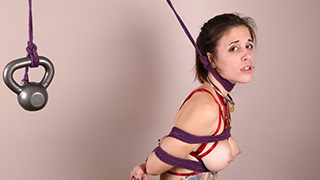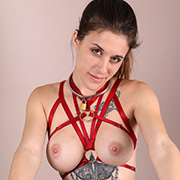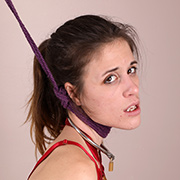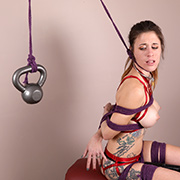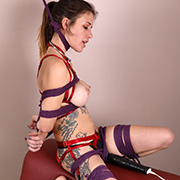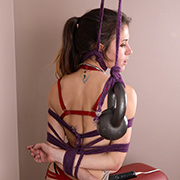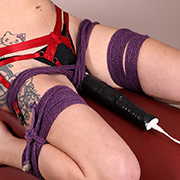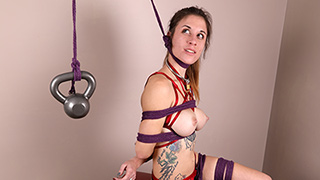 Was I going to let Emily have some quality time with the magicwand? Sure, but I wasn't going to make it easy for her either. Rigging her up in rope and perching her on the padded horse the perfect distraction came to mind. Tying a rope around her neck and tying it off to a 15-pound weight. The perfect amount to be annoying. Given how Emily struggles to get her orgasm, it seems to have worked.

Emily vs. Her Lab Tests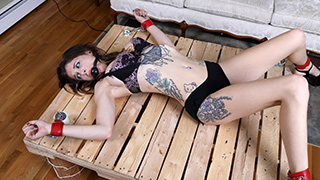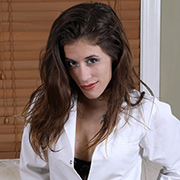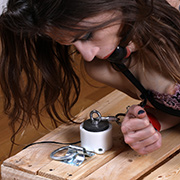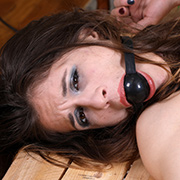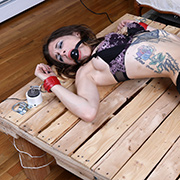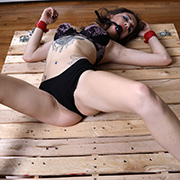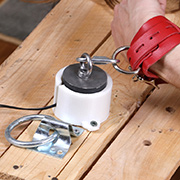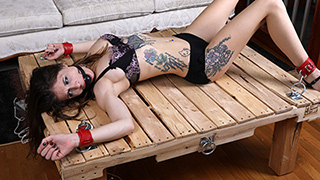 No product is complete without proper testing. Luckily for us, Emily is eager to try out our new compact magnetic lock. Just to be sure she gives it a proper test she's told the timer is only for a few minutes but instead is closer to an hour. Once Emily has gagged and secured herself to the pallet there's no turning back. She knows the sooner she escapes the sooner she gets her bonus so she doesn't waste any time. Failure on the end hand means a long wait on the uncomfortable pallet.