Savannah vs. The Zip Mummy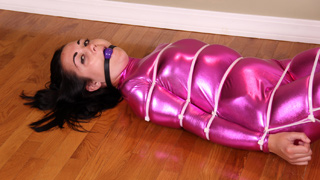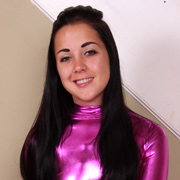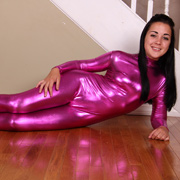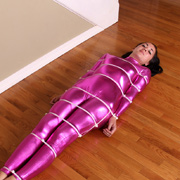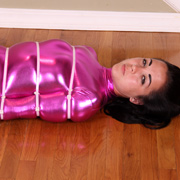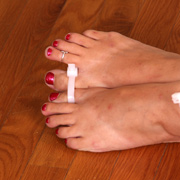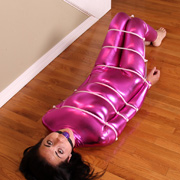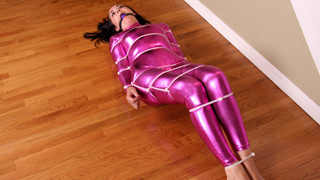 When Savannah first contacted me she was on a mission. After reading the 50 Shades book she couldn't wait to experience bondage for the first time. So after inviting her over I eased her in with a zip tie on her ankles and started moving slowly up her legs. By the time I reach her wrists her excited grin was gone as fantasy became reality. Distracted by the immobilizing ties her chance to back out evaporated once a ball gag was pushed into her mouth. Savannah struggles helplessly for minutes relishing in her predicament, especially once I added a magic wand. That is until she'd had enough and I told her she was on her own to turn it off.

Raquel vs. Billie's Home Video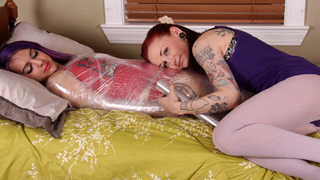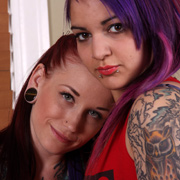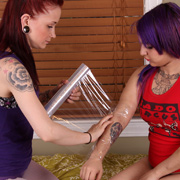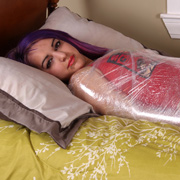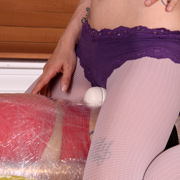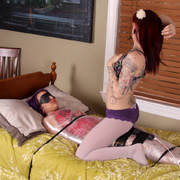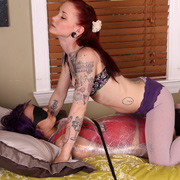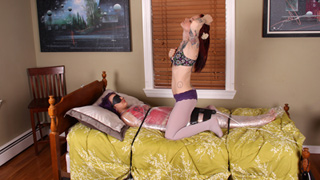 It had been weeks and Raquel still hadn't paid Billie back the money she owed her. She decides to take matters into her own hands. Having sold videos online before, Billie decide to wrap her friend up in plastic wrap and strap her to the bed. Helpless and gagged, Raquel is at her mercy especially when Billie discovers how ticklish she is. As a reward for being good, Billie tapes a magic wand over Raquel's pussy and hops on top so they both can enjoy the ride.

Rayna vs. The Head Wrap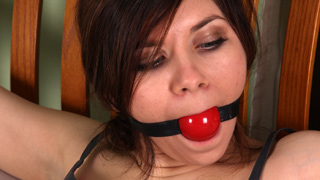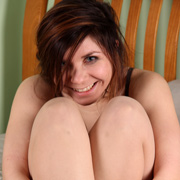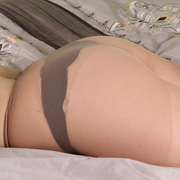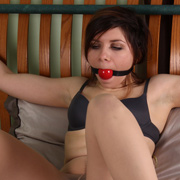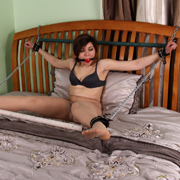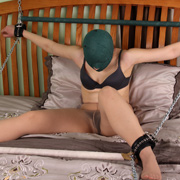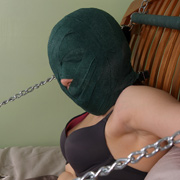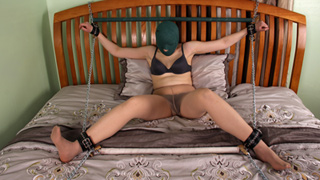 Locked to two spreader bars, chained into a spreadeagle and mouth gagged with a big 2" red ballgag. Rayna wasn't going anywhere but that doesn't mean that I can't add more right? With a roll of vetwrap I start at her mouth (leaving the ball gag in place of course) and wrap around and around leaving her blind and even more muffled. Rayna continues her struggles undeterred; at least until I start to tickle her.

Jamie vs. Wrapped Pleasure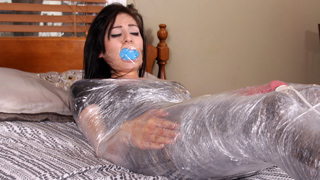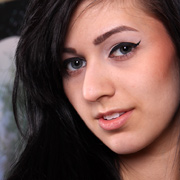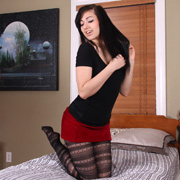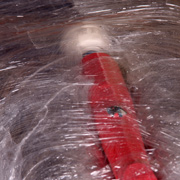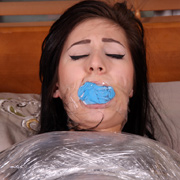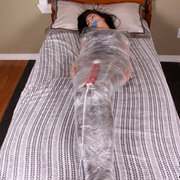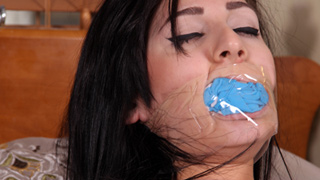 One little roll of plastic. Jamie would have never believed it possible except here she was, totally helpless on my guest bed. She's not about to give up; grunting and moaning into her panties now taped in her mouth. Once she realized escape was out of the question I offered to let her if I couldn't make her cum. Skeptical, Jamie eagerly nodded in agreement. Once the Hitachi was wrapped tightly against her pussy there was nowhere to squirm to. Although it was something even the low setting had her doing plenty of. When I finally cranked it to high Jamie only had one thing on her mind and it wasn't to get free.

Amy vs. The Wand Ride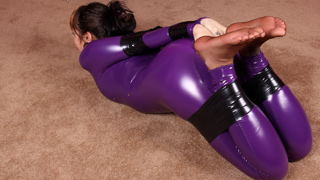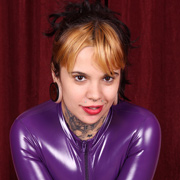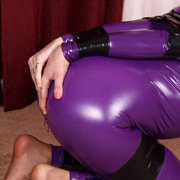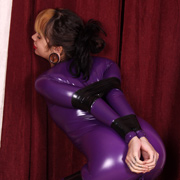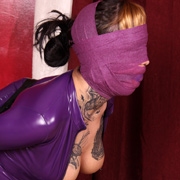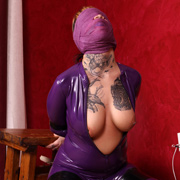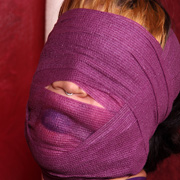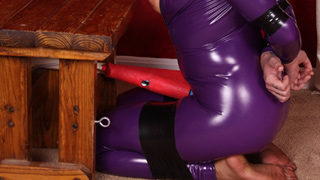 As soon as Amy walked through the door she eyed my magic wand sitting on the couch. Smiling, she said she hoped it would be in my plans for her that evening. I nodded it would, but it would have to wait until I've had my fun first. Grabbing a fresh roll of tape I made short work of her legs and arms, leaving her to struggle on the floor in her purple catsuit. Soon after I added a ballgag and wrapped her head in vetwrap leaving Amy truly helpless. When she eventually finds the vibe mounted to a small table Amy she wastes no time straddling it, riding it for all it's worth!