Liv vs. The Mummy Mounds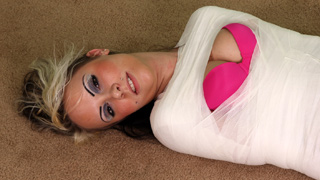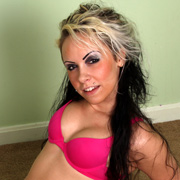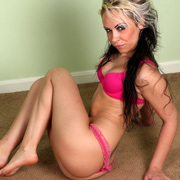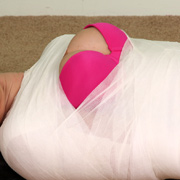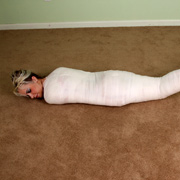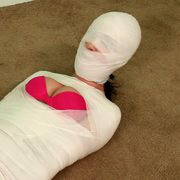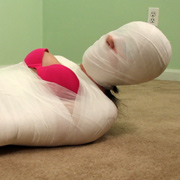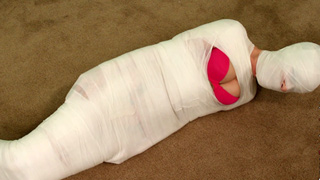 In Liv's quest to try out all things bondage, mummification is on today's agenda. The tight coils start at her feet and make their way up her legs. She tries to make a few jokes to hide her nervousness as the vetwrap inches up her legs. Soon her hands, chest, and shoulders are tightly compressed leaving only her perky mounds visible. Sealing in her fate and her world for the hours to come I encase her head in several layers. All her senses are now starved for input; straining for sounds, sight, or touch. All she can make out is the thumb of her increasing heartbeat as she tries to escape in a world of increasing compression and darkness.

Cali Logan vs. The Black Wrap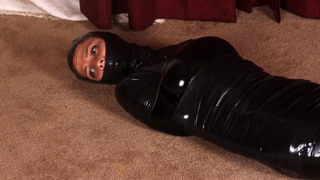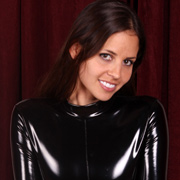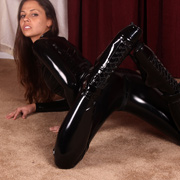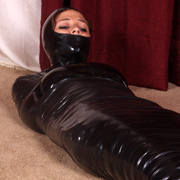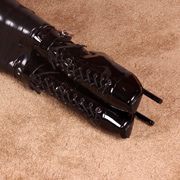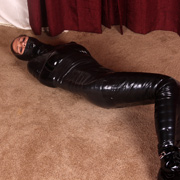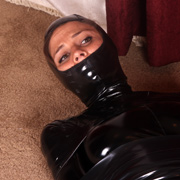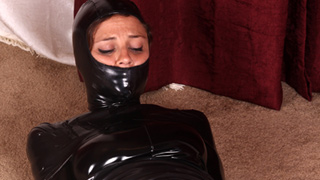 One loop at a time. Starting with her upper body I wrap overlapping layers of vinyl tape around her body. Inch by inch she feels the tape struggling to pull back into shape. Like a 100 foot snake coiling tightly around her body. Once the coils reach her hands he moans in protest. Cali's muffled grunts are muted by her panties taped tightly in her mouth and easily ignored. The process quickens as I move down her legs and reach her ankles. Through the small opening of the hood Cali's wearing she pleads for release but knows she's going to be stuck for a while. A few hours should calm her down a bit.

Serene Isley vs. Pink & Silver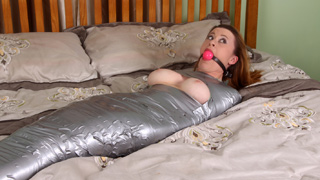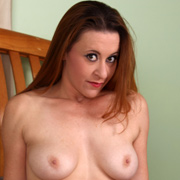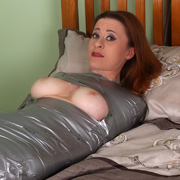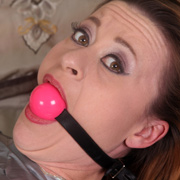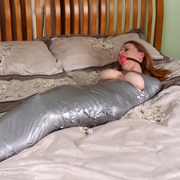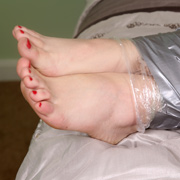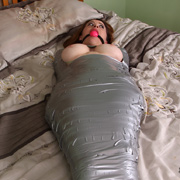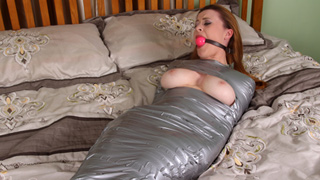 To those who've been mummified before they can appreciate the predicament Serene finds herself in. With a layer of plastic under the duct tape escape is not only impossible it's truly immobilizing. As she soon finds out, even the simple task of rolling over takes great effort. Not the mention when her exposed feet are tickled Serene can't even flinch to get a reprieve. As she continues to struggle however her building body heat only seals her in tighter as the tapes adhesive grows stronger. With feet and breasts exposed I'm sure I'll find a way to keep her squirming.

Kerri vs. The Cold Room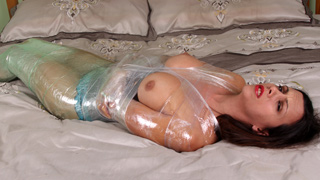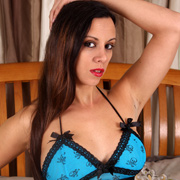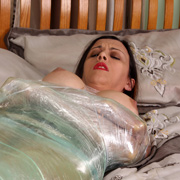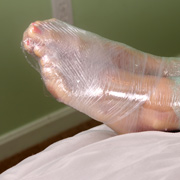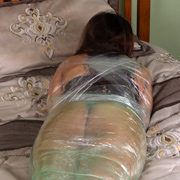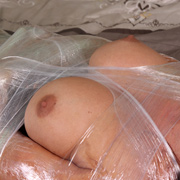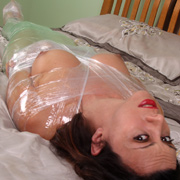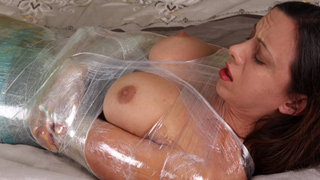 With fall in full swing here in New England the days can get quite nippy. So when Kerri started to complain she was chilly in her lingerie I knew one way to warm her up. Three layers of plastic wrap later and she wasn't going anywhere and enjoying the warmth. As each minute passed warm turned to hot. By the time sweat started to form Kerri was begging to get out. I might have to get a ballgag on her before I break the news she's going to be in there for a while!

Jamie vs. The Black Mummy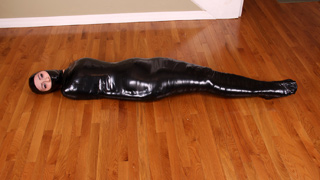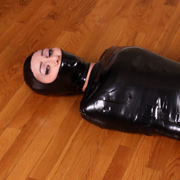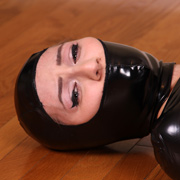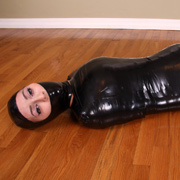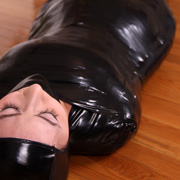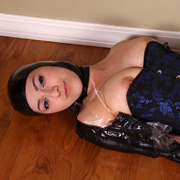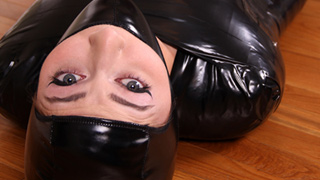 With a few rolls of electrical tape and Jamie dolled up in a tightly cinched corset I was in the mood for some mummification. Not just any wrap though, one so tight that squirming only seems to pull it tighter. As the electrical tape coils around her body I couldn't help but bury a little surprise for when I was done. With her wrapped tight I leave her to squirm and burn off some energy. Just when she's ready to give up I plug in the magic wand wrapped inside sending her into a frenzy. Jamie can only lay helpless as the corset and tape compress her into orgasmic bliss.