Kizzy vs. The Vibe Slider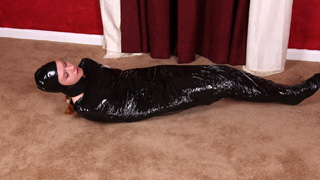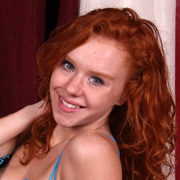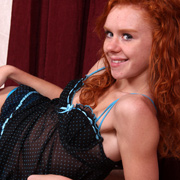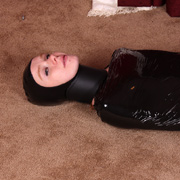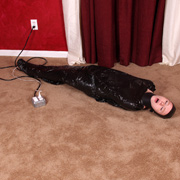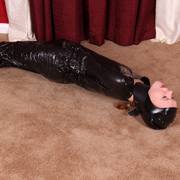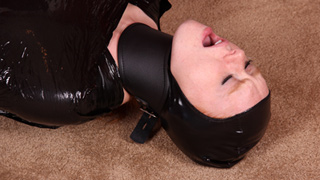 As the layers stretched across Kizzy's young body she knew she was stuck after three. I put on five just to be sure though. Along with a tight hood and posture collar I took the liberty of securing a magic wand vibe between her legs as well. A device Kizzy was all too eager for me to turn on. I let her struggle for a bit before kneeling beside her and sliding the power ever so slowly. Squirming, Kizzy's in heaven... at least until I turn it off. Over and over I fan the embers of orgasm while her wrappings hold her tight and helpless until I decide to let her cum.

Hannah vs. The Lime Wrap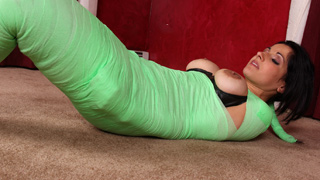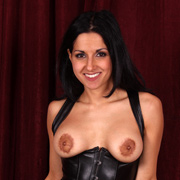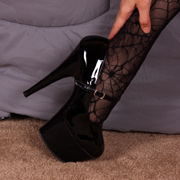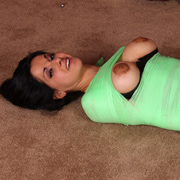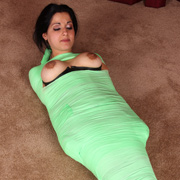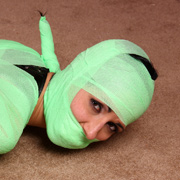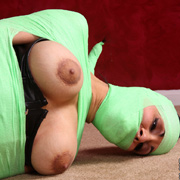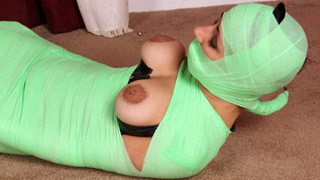 When I told Hannah I was going to mummify her she just shrugged. She'd been mummified before but escape came all too easy. With fresh vetwrap delivered that morning I decided it was high time to dispel the notion of escaping. I start with her hands, wrapping them into fists to keep her fingernails useless and continue up her arms. With her limbs covered the real wrapping begins leaving her completely immobile. Eventually all that is left exposed is her massive DD breasts.

Rayna vs. The Endless Roll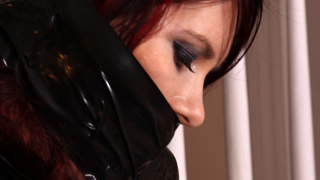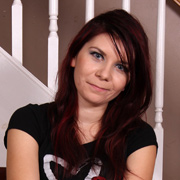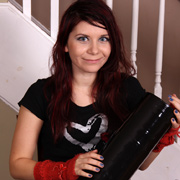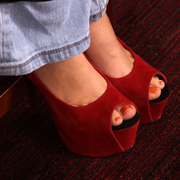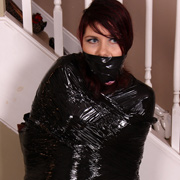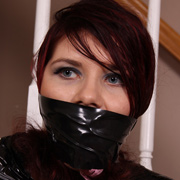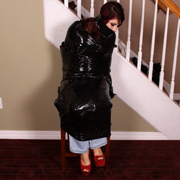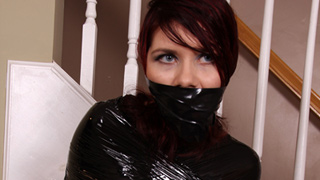 Rayna didn't think much of the zip ties when I secured her arms and shoes to the chair she was sitting in. They were not very strong and escape seemed like it would be a breeze. I had just got started and proceeded to wrap her tightly with plastic wrap. Panties are stuffed in her mouth and taped tight around her head as I leave her to try and escape her predicament. To her credit, despite the zip ties Rayna manages to wiggle out of some of the plastic. Not to worry though, I wrap a thicker and tighter layer over her. I'm sure to remind her there are hundreds more meters where that came from.

Harmony vs. The Mummy Virgin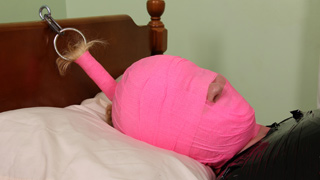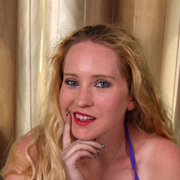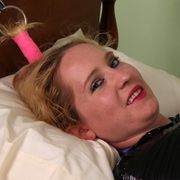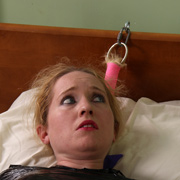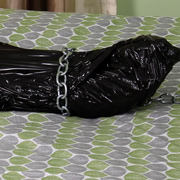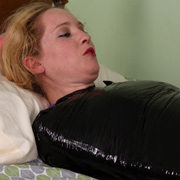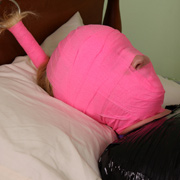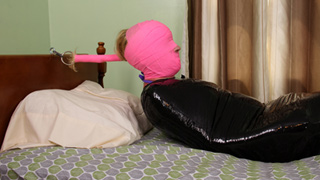 It has been a while since I had the opportunity to tie Harmony up again. I knew exactly what I was going to do, or so I thought. She made it perfectly clear that she really wanted to be mummified. Who am I to argue? With her in her bikini I wrap all her limbs in plastic before sealing her tight with black pallet wrap. A little chain and vetwrap secure her hair to the headboard and feet down below. Before wrapping her head in layers of vetwrap I asked her to try and escape. I was met with an incredulous look as if to say, why would I ever want to do that? I think she likes it!

Viorica vs. The Bag Struggle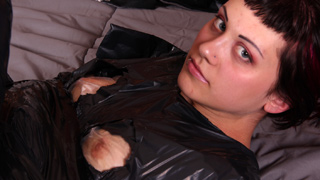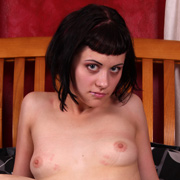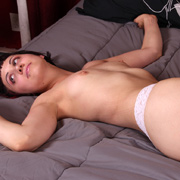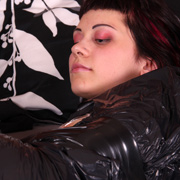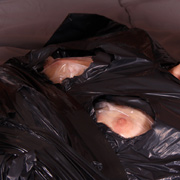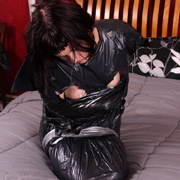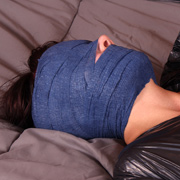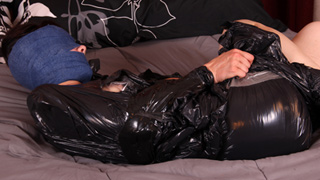 I get a lot of emails with a lot of requests and ideas from fans and members. This was a member request that I thought would be fun as did Viorica. I start her out with multiple layers trashbags held in place with heavy electrical tape. More tape and more bags are added until she is well secured. As a finishing touch, holes are cut revealing her plastic covered breasts. I leave her to struggle to get free but the tape does it's job well; stretching just far enough to tire her out. I'm not quite done yet and wrap her head tightly with vetwrap leaving her gagged and blind. Will she have the strength and energy to break free or is she stuck for the night?