Hannah vs. An Easy Sell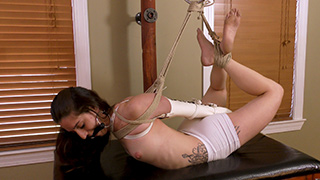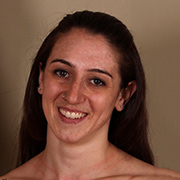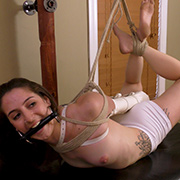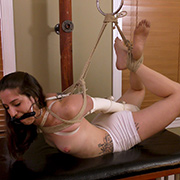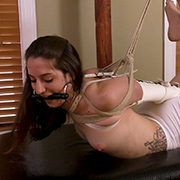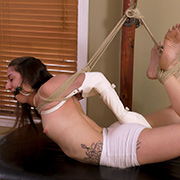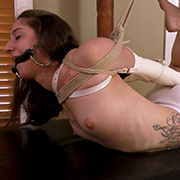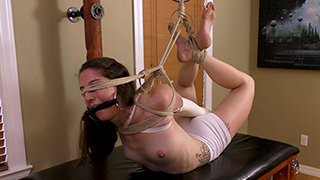 After spending the afternoon tormenting Hannah with strenuous predicaments I gave her the option for the next one. Instead of going easy on herself she couldn't help but ask for her favorite position of all, a back-bending hogtie. Not having to be asked twice I slipped her into a tight armbinder and went to work. Using the suspension ring above her and a few ropes Hannah had exactly what she wanted. Almost everything anyway as I suspect she could have done without the bit gag. As the rigger, I always reserve that right along with the option to make anything tighter. Speaking of which, that arch looks like it has a bit of slack...

Sammi vs. An Introduction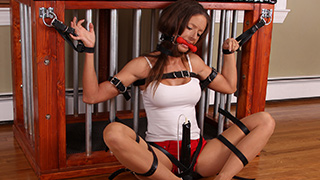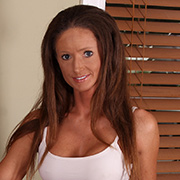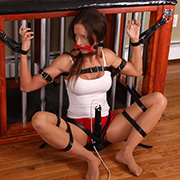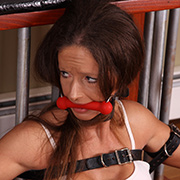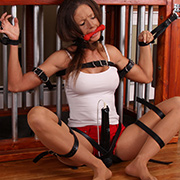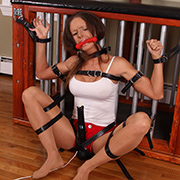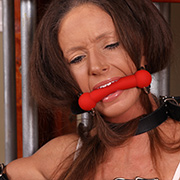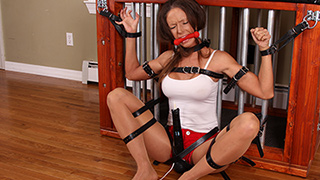 It's not uncommon for a girl to come across the fantasy of bondage and want to know more. Sometimes it's a little self-bondage or a pair of fuzzy handcuffs. In Sammi's case, she dove in head first wanting it all. Belts secure her limbs one by one, each one backing up the other ensuring there is no getting free. The magicwand is added as a bonus. Nothing like a little positive reinforcement to ensure she stays hooked forever. Even on low, it's obvious the effect it's having on her. Despite the heavy breathing, it's obvious she's not looking to be released anytime soon.

Leila vs. The Forced Experiment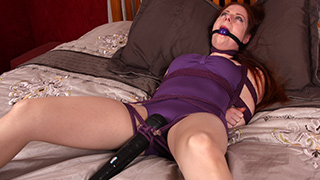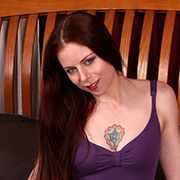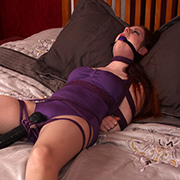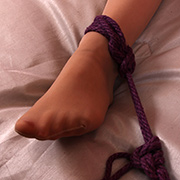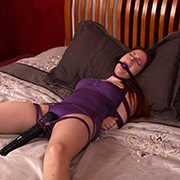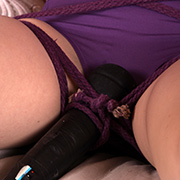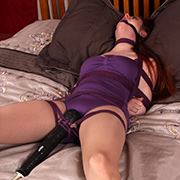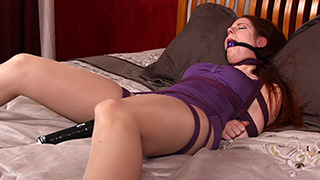 Leila has had more than her fair share of quality time with the magic wand in the past. With that much experience, it was safe to say her confidence with not succumbing to an orgasm was high. Where as most participants in our experiments don't have much experience with a wand it will be interesting to see how Leila does. Bound in a semi spreadeagle on the bed once the experiment starts there is no stopping it. Unfortunately (or fortunately) for her trouble rears it head while still on low. Already she's feeling drained from desperately trying to resist a mind-blowing orgasm. While only half way through the experiment she knows it's going to be a very long road ahead.

Peach vs. Leg Day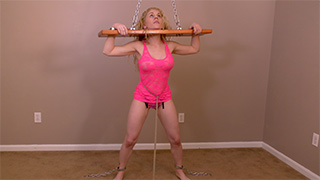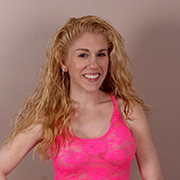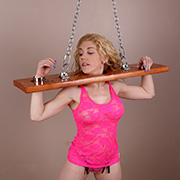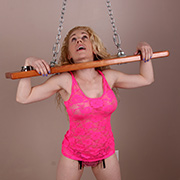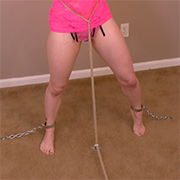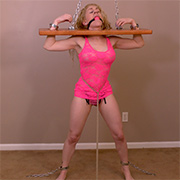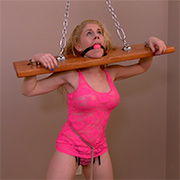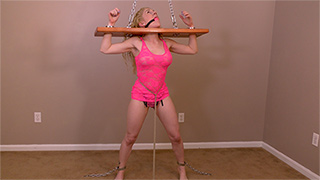 One of the many things that I love about bondage is that one tweak or rope can change the entire dynamic of a scene. As Peach struggles in her stocks trying to figure a way out she assumes this is it, the worst of it. While not uncomfortable in the short 15 minutes she's been struggling one little rope will change all that. Wrapped around her waist the rope doesn't catch her attention until it's cinched to the rings below. As it's slowly pulled tighter she instinctively bends her knees allowing what little slack she had to be ripped away. Within minutes her legs begin to tire as she struggles to keep pressure off her neck. How long can she last?

Kaecie vs. The Card Game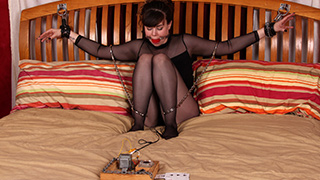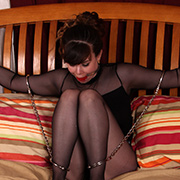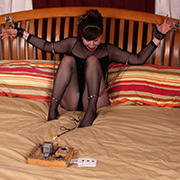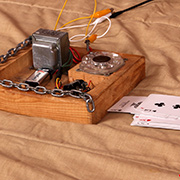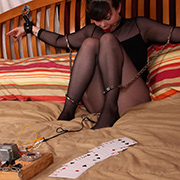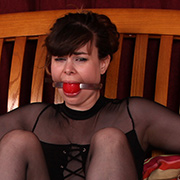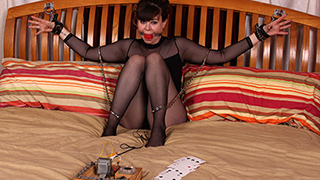 With Kaecie feeling a little frisky and in the mood for a game I had a perfect idea. Digging in the closet I pushed past the board games and grabbed a device that has not seen daylight in over 20 years. Getting her locked to the bed and properly gagged was step one. If memory served correctly she would need it. With a jumble of ancient electronics and wires being connected to her, she was getting pretty nervous. Once everything was set up the game was simple. I would draw cards from the deck and turn the rotary dial from an old telephone based on the value of the card. Each pulse from the dial would give a brief but powerful shock. Now Kaecie just has to make it through a whole deck.