Joy vs. Her Latex Hug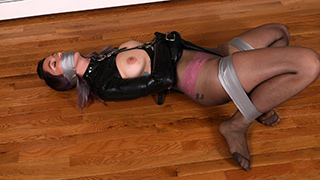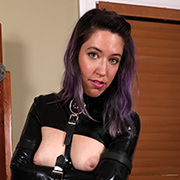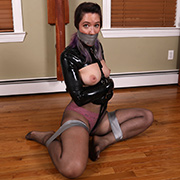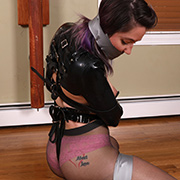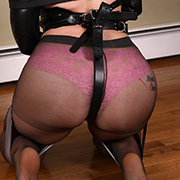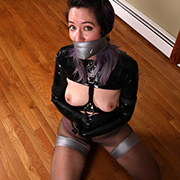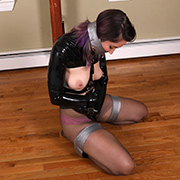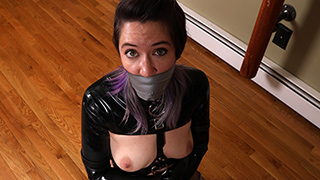 If there was ever a piece of knowledge that everyone should carry with them in this day and age is never trust the internet. Not heeding this advice Joy had watched videos on how to escape a straitjacket in under 5 minutes. Knowing full well that she wouldn't be getting free I was happy to oblige her request to try escaping. The funny thing is latex works a bit different than canvas, a fact she didn't consider as I secured her straps. A bit of duct tape on her legs to limit her movement and it's time to see what she's got. Safe money is she'll be there for a while but it will still by fun to watch her try.

Rachel vs. An Inch Too Far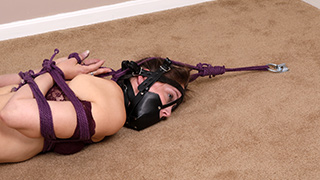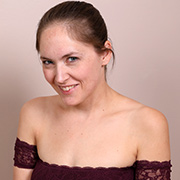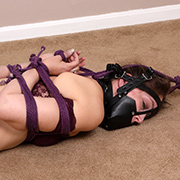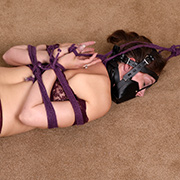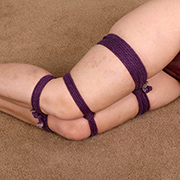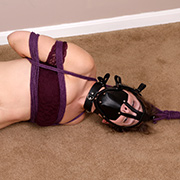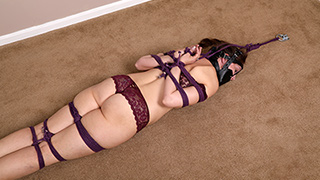 Sure, with her legs bound tightly together and her arms in a strict reverse prayer Rachel isn't going far. When it comes to bondage the idea of good enough is rarely satisfactory. With a few more ropes her hair and toes are secured to the floor reducing her mobility from 5% to zero. That doesn't stop Rachel from trying through we both know the effort won't pay off. I will admit that giving her a fighting chance to get free does make it a bit more interesting. So placing a bell inches from her face all she had to do is ring it. In her current state, it won't be easy, then again, she doesn't have much choice if she wasn't out.

Kim vs. Slippery Fingers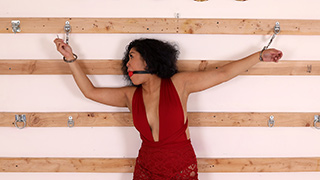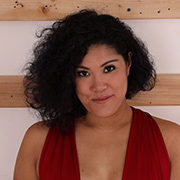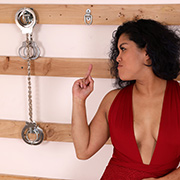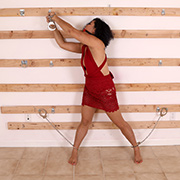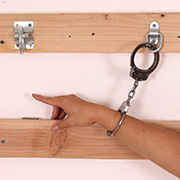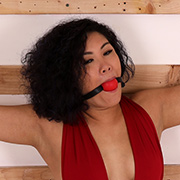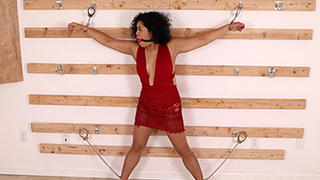 Overconfidence and self-bondage are a dangerous mix as Kim will soon find out. As a frequent practitioner of self-bondage, she was a bit disappointed with the challenge. Locking herself up would be quick and unlocking her cuffs with one hand might take a few seconds extra but overall pretty easy. This reckless attitude blinded her to the possibility of dropping the key. One that would become all too real. Her playful and almost bored attitude to the challenge soon changes tone when the key is lying on the floor at her feet.

Jane vs. Her Wild Ride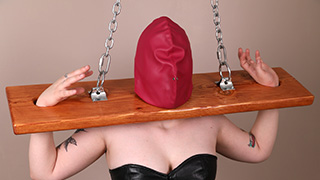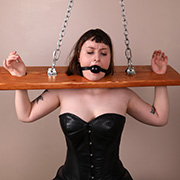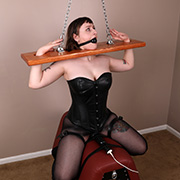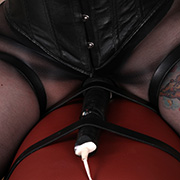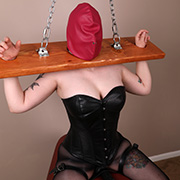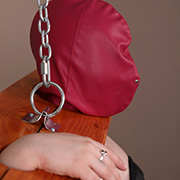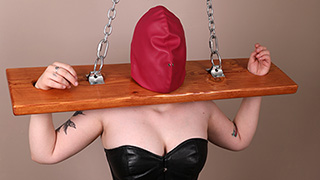 I got as far as vibrator when Jane was ready for whatever predicament was in store for her. Without keeping her in suspense she was quickly mounted on a padded horse with wooden stocks locked around her head and wrists to keep her from falling off. A gag and hood to complete the experience and, click, time to watch her squirm. In moment the hood was being sucked to her face as she gasped from pleasure. Unable to move away this freight train only has one destination and she's in for a wild ride.

Lola vs. Her Compression Bed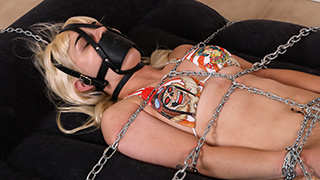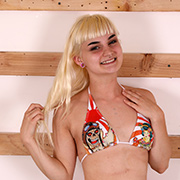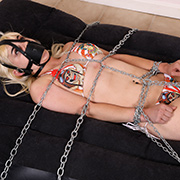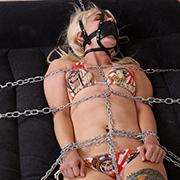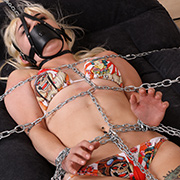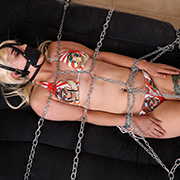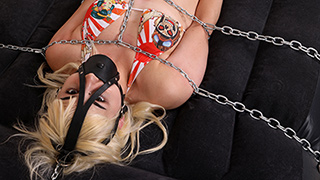 The problem with chains is they cannot be cinched. Any attempt either pinches the skin simply won't work. I like to believe there is a solution to every problem and lucky for Lola it comes in the form of an air mattress. As dozens of chains cross her body they easily keep her secure without any hope of escape. With a flick of a switch Lola's struggles are muted leaving her completely helpless. Movement is limited to toes and fingers as even simple acts such as lifting her head are restricted.