Kim vs. Her Sliding Chair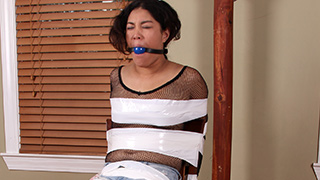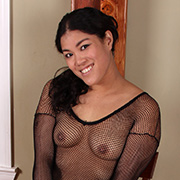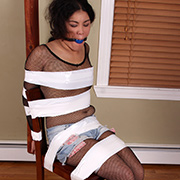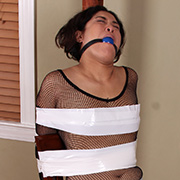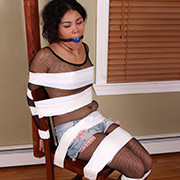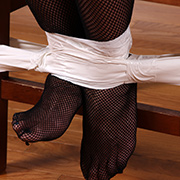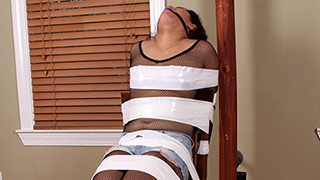 With duct tape the strength is in the layers. A detail Kim wasn't fully aware of when she agreed to be taped to a chair. Being very strong and seeing how one layer could easily tear this challenge was going to be cake. As each limb was wrapped in tape her certainty of escape dropped. Not until her elbows were being wrapped did she realize the extent the tape would be used. Waiting until the ballgag was firmly strapped in her mouth wasn't the ideal time to voice these concerns, however. As she was so confident minutes before that she could break free it seems a shame to rid her of that victory. A couple hours should be enough time. To start, at least.

Kaecie vs. Her Nipple Tether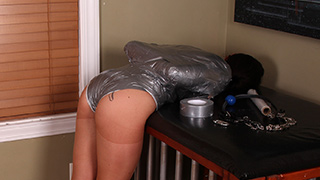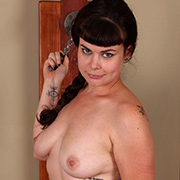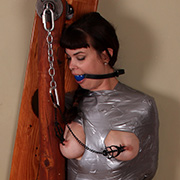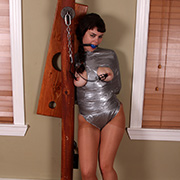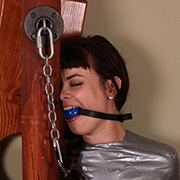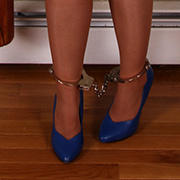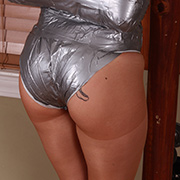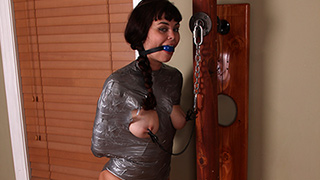 In this week's extra large update Kaecie wrapped in a special leotard made of duct tape. The leotard only comes in an armless model but a special feature is her breasts are left exposed for breathability. At least that's what she was told. Once her outfit is complete the real fun begins a ballgag and her creative ability to escape. To prevent her from getting too creative and actually escaping a set of nipple clamps keeps tethered down. Never one to give up though, Kaecie manages to pull one of her clover clamps off and even rips some of her duct tape with her freedom. Not to worry, they are easily reattached with a zipties to be extra sure they won't go anywhere again. Now it's just a waiting game to see if she manages to get free or her legs tire out. Certainly a situation her tormented nipples will object to.

Summer vs. Bondage Bait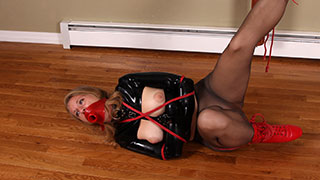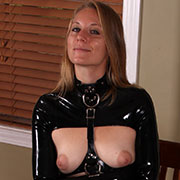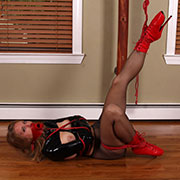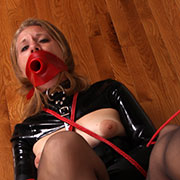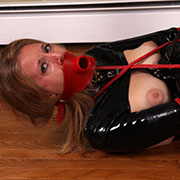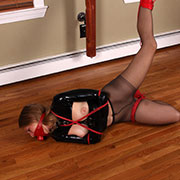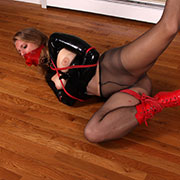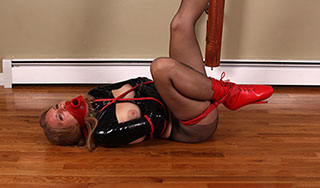 Struggling in her straitjacket, pantyhose, and ballet boots Summer looks as sexy as ever. More importantly, she has no chance of escaping, her inability to stand in her boots limiting her movement. Given such a helpless subject one has to wonder what you can capture with such tasty bait. Using a rope to frogtie one of her legs, another strings her other leg high in the air. Still helpless in her straitjacket there's no hope for escape now. Dangling on the end of a string and twisting under its hold one has to hope, will her friends come to help? My ropes will be ready if they do.

Naomi vs. Her Belted Dilemma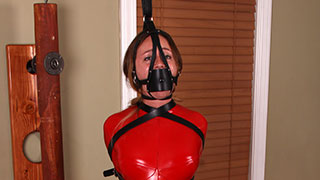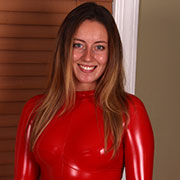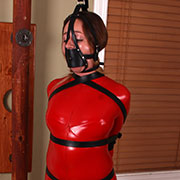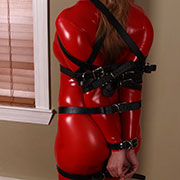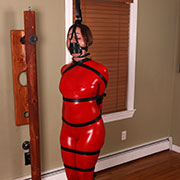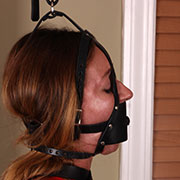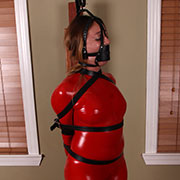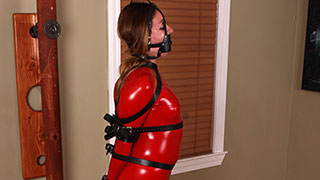 Standing tall in her catsuit and heels Naomi has no idea that's a position she'll be holding for a long while. Starting her off with a muzzle gag the top ring is cinched to the suspension ring above her keeping her in place. Nearly a dozen belts soon follow; crisscrossing her body and further restricting her. Several of the belts make their way around her elbows and arms removing any hope of an easy escape. Then again, that is the idea after all.

Sammi vs. Her Unusual Workout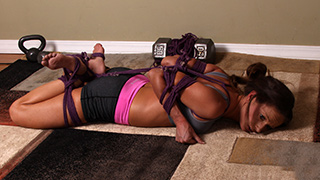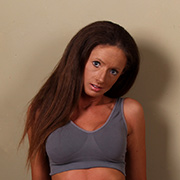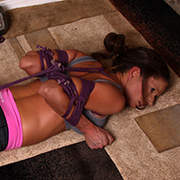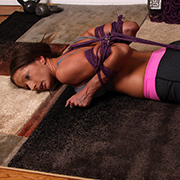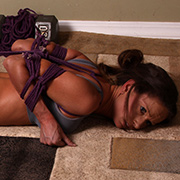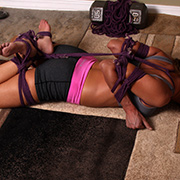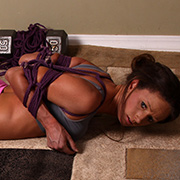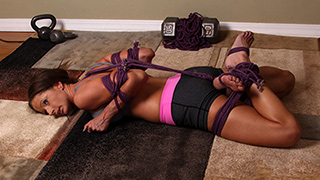 Being a fitness junky Sammi was intrigued when I mentioned a new workout I'd come up with. Once she was tied into a chicken wing / hogtie she wasn't nearly as enthused. Nevertheless, the beauty of this workout is there's no way to give up! With her hands technically free she can move an inch at a time but nothing more. With this in mind, her task is to move a 10lbs kettle weight across the room. A simple task unfettered but with rope limiting her to a few inches a minute, it's a different story. Will she be able to make it or spend an extended time struggling in ropes.