Raven vs Her Escape Dilemma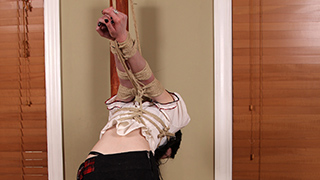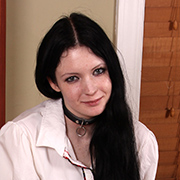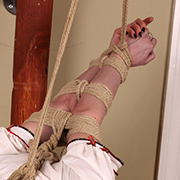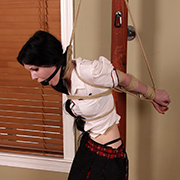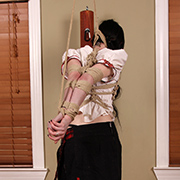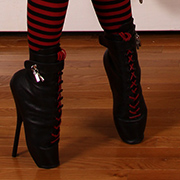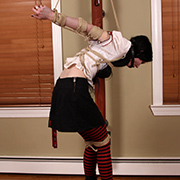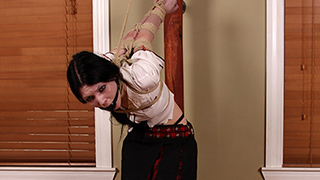 When you want to be inescapably tied up but you're an escape artist, staying bound can be a challenge. Lots of girls claim they can escape from almost anything, but Raven can back up her claims, and quickly did so by escaping a wrist bind. If she wanted tight and inescapable I was going to give it to her. Within minutes her elbows were crushed together. Her neck rope was fed through a ring above and down to her wrists. This left her in a nice strappado and a bit of a predicament. All the knots were tied up near her neck so no prying fingers could find them anytime soon. If all that wasn't difficult enough, the ballet boots she's forced to stand in should keep her on her toes.

Samantha vs. Amelia's Initiation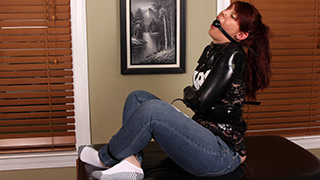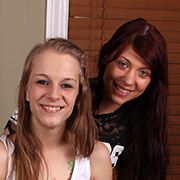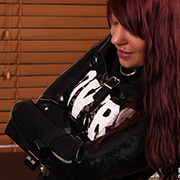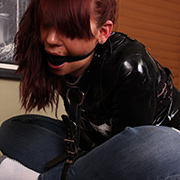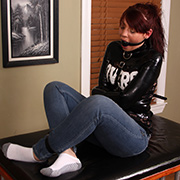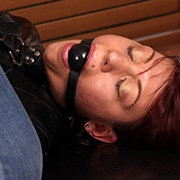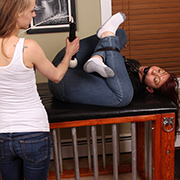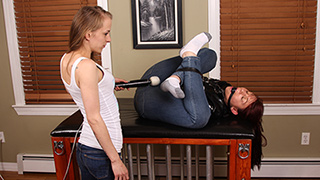 Curious but nervous about being in bondage for the first time, she asks her friend for help. Amelia is all too willing to help and has Samantha in a straitjacket before she can change her mind. The latex doesn't budge as Samantha tries to get free. In her distracted state Amelia straps a gag in her mouth before she can vocalize any protests. She's not with a heart however, and is soon teasing Samantha with a magicwand. Moans of struggle turn to pleasure as it seems Samantha might enjoy this whole bondage thing after all.

Lucy vs. The Endless Drool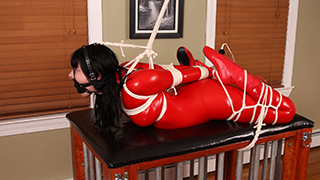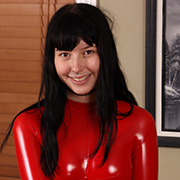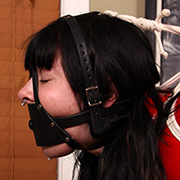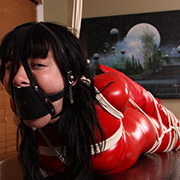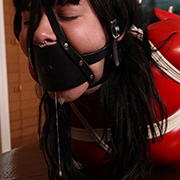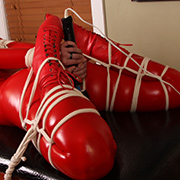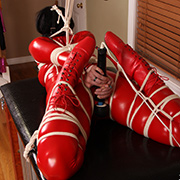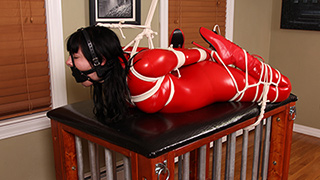 Eight hours in the cage, or an hour tied up. By her eagerness to hop on top of the cage, her choice was obvious. By the time Lucy's panel gag was strapped in place she seemed to be questioning her decision. As her elbows were cinched together, she was definitely regretting her choice. Her fun was just starting as her legs were frogtied and tied apart. Another was added to pull her chest harness back, arching her back. A final rope tied back her head harness ensuring a steady flow of drool. While some time relaxing in the cage might have been more comfortable, Lucy is left on cloud nine when a magic wand is put in her hands.

Sarah vs. The Forced Experiment #10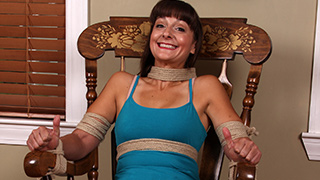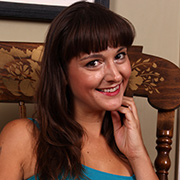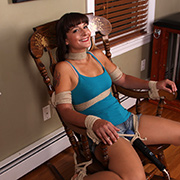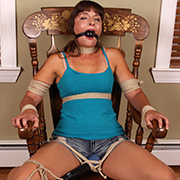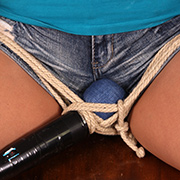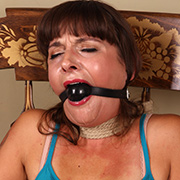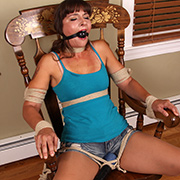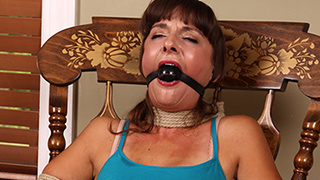 For most girls, this experiment is about pride. Denying oneself a mindblowing orgasm isn't something you do without serious motivation. Fueled by the knowledge that almost everyone succumbs, Sarah was determined to break the mold. Setting her mind to the task, she spends several grueling minutes on the cusp of orgasm while denying herself the prize. Each minute wears down her resolve. Some other girl can claim the title. That time came when her body betrayed her desperate need to cum. When her mind still said no, but her body was shaking with need, the tables turned as she found herself trapped on the edge of orgasm. Maybe a few more minutes will cure her, or simply drive her insane.

Abby vs. Her Rope Ball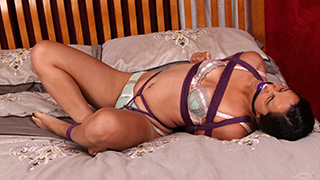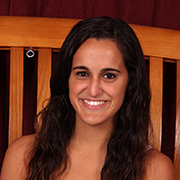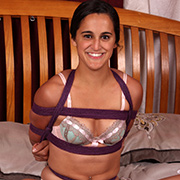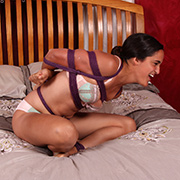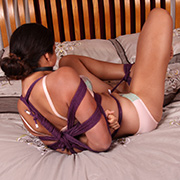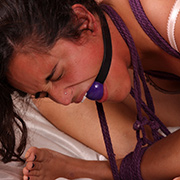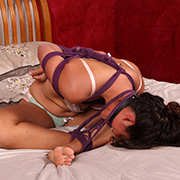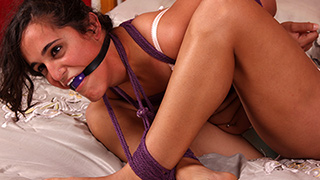 Given her abysmal success (or should I say failure?) rate of escaping from my binds, it's impressive how cocky she still is. Maybe that's my fault for being too easy on her and giving her the illusion that escape was possible. That was a mistake I am eager to rectify. I start her in a secure boxtie with her legs crossed and tied in front. It's not clear what her escape plan is, but I let her struggle. It's soon obvious that she has no master escape plan, so it's time to dash any hopes she had. I untie the rope holding her legs and loop it around the back of her neck. With her head pulled down to her toes, her mobility goes from 20% to 0%. Her confidence quickly fades, but she knows she's stuck for a long while.