Hannah vs. The Job Offer 3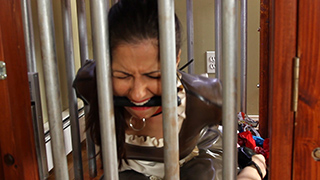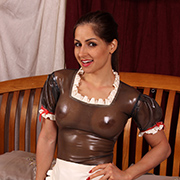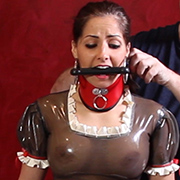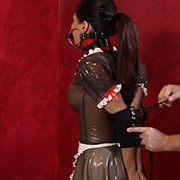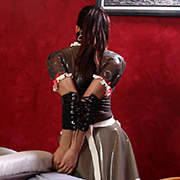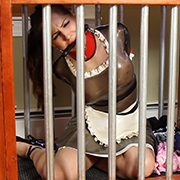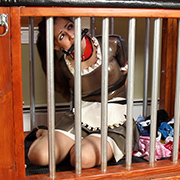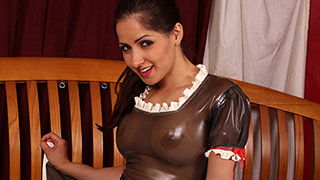 After my last maid quit the long process of finding a new girl began. Lucky for me Hannah was more than willing to try out my less than conventional job requirements. I knew she would be a great addition to the staff when her elbows easily touched in her armbinder. She made her job look easy so I stepped it up a bit for her next task. After adding a few belts I put her in the cage to fold clothes. Barely able to move inside the cage she couldn't really do her job. That didn't matter because I had already decided to hire her on the spot. It was hard to tell what she was saying behind her gag, but she seemed very excited when I told her the news. Especially when I told her she'd be spending the next 8 hours in the cage.

Sarah vs. The Floating Mummy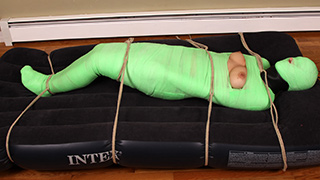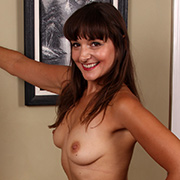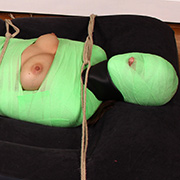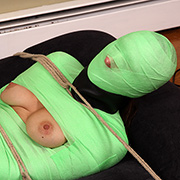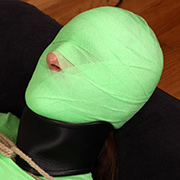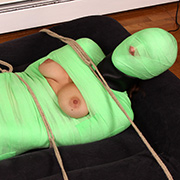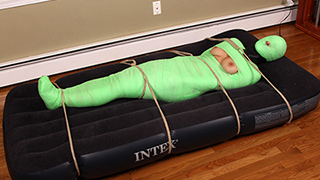 Sarah stands with a noose around her neck as she watches the layers of vet wrap circle her body. Having never been mummified before she was more than a bit nervous. The process is gradual until she's completely immobile from the neck down. Her head is wrapped last with several layers to ensure complete isolation. Once fully wrapped she's moved to an air mattress and tied down taking even her ability to roll away from her. With only her breasts exposed I give her a simple ultimatum. Find a way off the bed or else I have a set of nipple clamps with her name on them. Needless to say by the panicked struggles, I got the reaction I was hoping for.

Abby vs. A Worthy Effort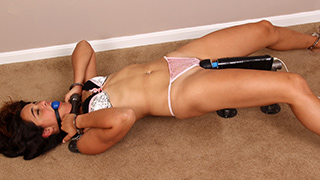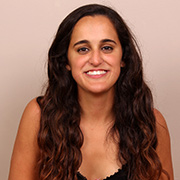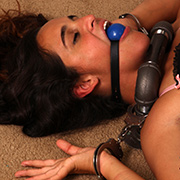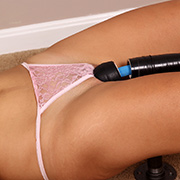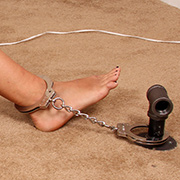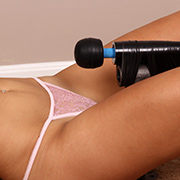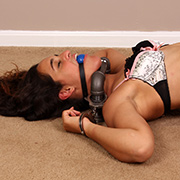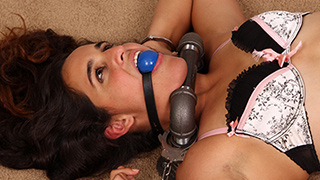 Even without handcuffs, Abby knows it's impossible to escape. The thick steel pipe securing her neck to the floor presses gently against her neck as a constant reminder. Once handcuffed she's given a simple challenge to get free, orgasm. Normally the powerful wand would have her cumming in no time but mounted several inches above her pussy reaching it would take some effort. Forced to use her ab muscles she strains to hold the position. Within a minute she collapses to the floor frustrated. Over and over Abby continues to try and cum only getting more frustrated. Soon it's no longer about getting free, she'll do anything for it to be lowered for just a minute.

Aimee vs. Handcuff Experiment #2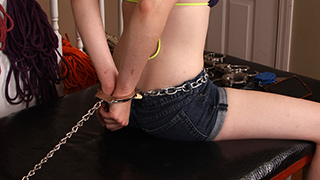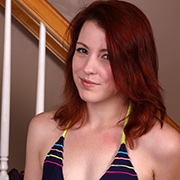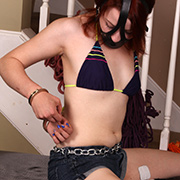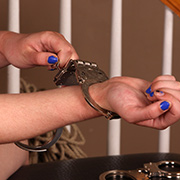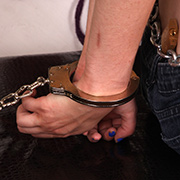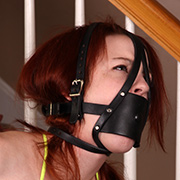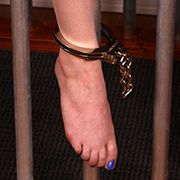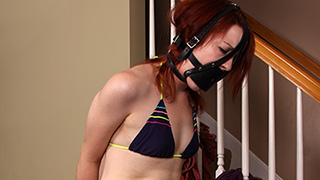 Handcuffs do a pretty good job at keeping hands secured without a key. How about with a key? Law enforcement has procedures to mitigate an escape if someone has a key, but how effective are they? To find out, I volunteered Aimee to be my escapee. Starting with hinged handcuffs and working into more difficult escapes Aimee tries her best to escape. I know this because she has a TENS connected to her inner thighs that will shock her if she doesn't make a timely escape. Aimee is quite nimble in her attempts to get free but as the muffled noise behind her gag indicates; not always quick enough.

Stasha vs. A Harsh Lesson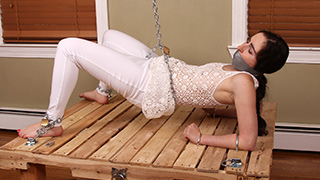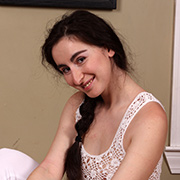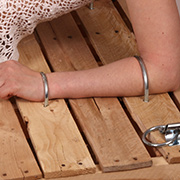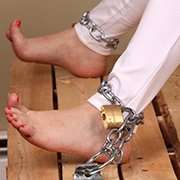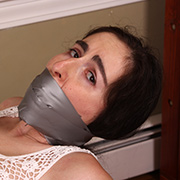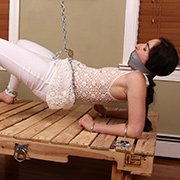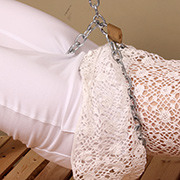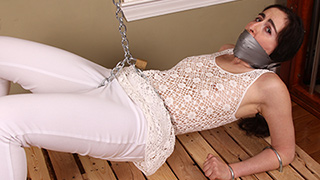 Stasha had promised to come over to help with a project, but after 3 hours of waiting she finally showed up. No longer needing her help, it seemed only fair to teach her a lesson about keeping promises. Begrudgingly she is locked with chains and U-bolts to the pallet table. A nice wad of cloth is stuffed in her mouth and taped in place. A handy silencer as I know she won't like what's next. Last, a crotch chain in locked in place and secured high above her. Almost completely immobile now Stasha tries her best to keep the pressure off the chain with little success. This won't be a lesson she soon forgets.