Faith vs. The Forced Experiment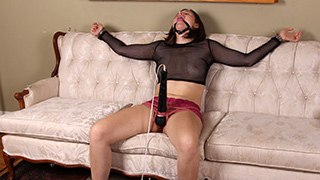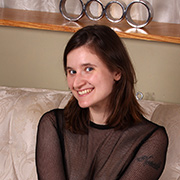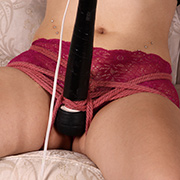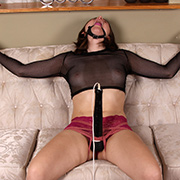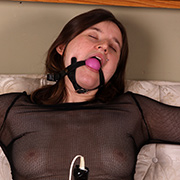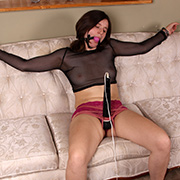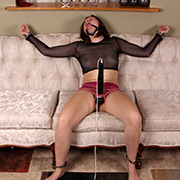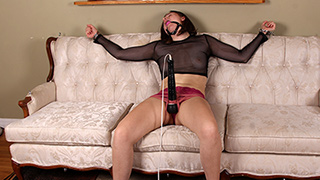 Data, data, data. You can never have enough when conducting science. Faith is our newest test subject who has never been subject to what a magicwand can do. Without a second thought, she's eager to get started. As with all our forced orgasm experiments she's given time intervals to try and resist having an orgasm. As dozens have discovered the task is mind numbingly difficult if successful. To encourage a best effort Faith knows the handcuffs won't be released for failure. So while an orgasm would grant momentary pleasure, she's still prey to whatever further experiments I decide to run on her. A difficult position indeed.

Lucy vs Her Desperation Bet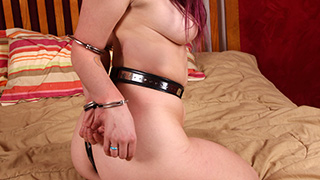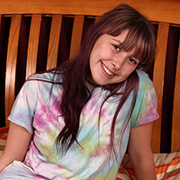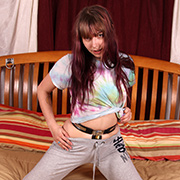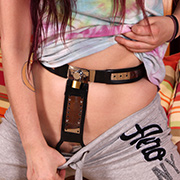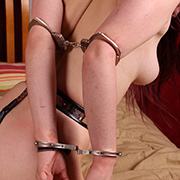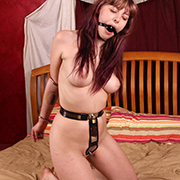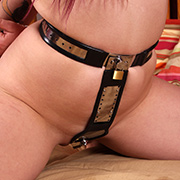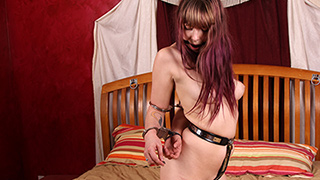 It only took a week into her two week sentence before Lucy was at my door. Despite her practically begging me to keep the keys from her I let her in. No amount of pleading would have me giving up those keys early. If anything I wanted to extend her time. I could tell she was getting frustrated so I offered a challenge. If she could escape a pair of handcuffs, with the key, I'd open the belt. In her desperation Lucy readily accepts without asking details. So when I put her in hinged handcuffs and elbow cuffs she knows she's in trouble. We both know she's not getting free without help but only one of us has accepted this fact. There's no way to know for sure chances are good she'll be spending a least a month in her belt. Maybe I'll charge her an extra week to let her out of the cuffs?

Naomi vs. Her Gravity Hogtie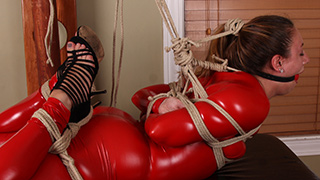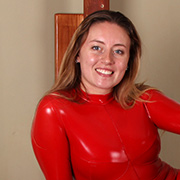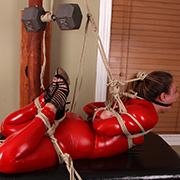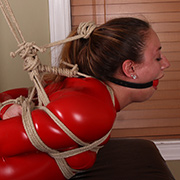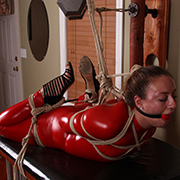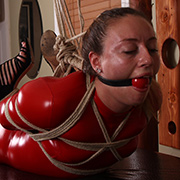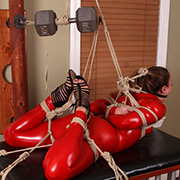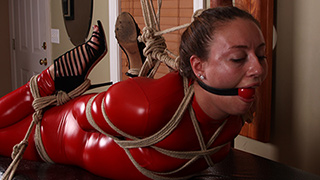 Sitting in my living room Naomi asked if she could be hogtied. Of course with me there's no such thing as a simple hogtie. Once she is bound in rope the real fun begins. Since no hogtie is complete without an arch why not use a little gravity to our advantage? A 50 pound weight is suspended above her and attached to her chest harness. Every squirm only pulls her tighter and in no time she can barely move. It's hard to tell from her gag moans but I think she likes it. Probably best not to let her out too soon and ruin her fun.

Stasha vs. Magnetic Bonds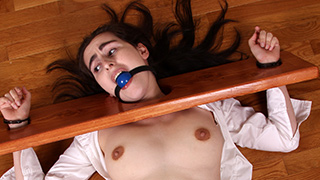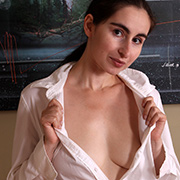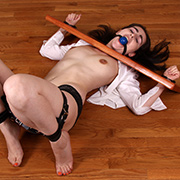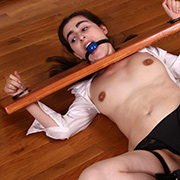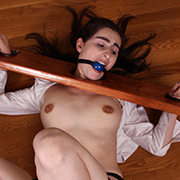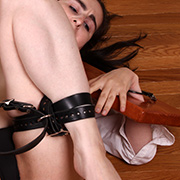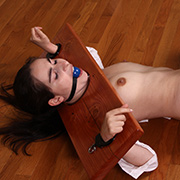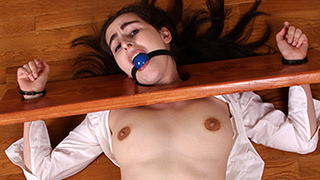 Being inescapably bound can be frustrating enough for a girl like Stasha. It becomes infuriating when escape is so close but you can't get the leverage you need to break free. The stocks that hold her secure only have a few 6mm magnets holding it together. Still, as she fights, struggles, and squirms to get free they hold with ease. The added belts on her legs certainly do not make her situation any easier. Of course, a big 2" ballgag keeps her protests unintelligible even if we know what she's trying to say. Then again there's always room to adjust her situation. Either to encourage silence or give her a real reason to protest.

Summer vs. A Minor Tilt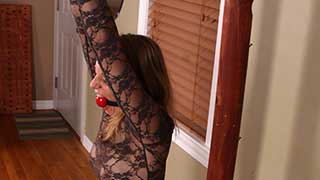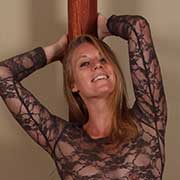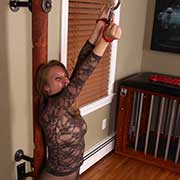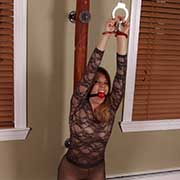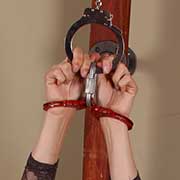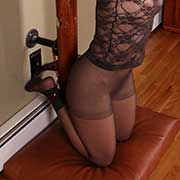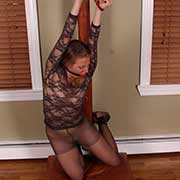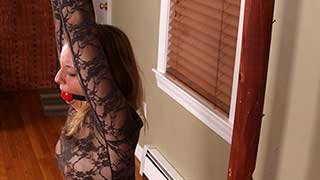 Summer knows all too well by now that the easier the bondage seems the worse it will be for her. With only a pair of leg and handcuffs use Summer's prediction comes to fruition sooner than she hoped. While her leg cuffs keep her on her knees she's forced to keep balance with her handcuffed hands above. The padding below her only providing a minimal amount of comfort. Just as he starts to feel the worst is over her handcuffs are reconnected to a ring slightly in front of her. A casual look and nothing much has changed but to Summer, everything has. Unable to support herself against the post behind her whole body is enlisted to keep herself steady now. The brunt of her efforts and weight being supported by her delicate wrists.