Emily vs. Her Reevaluation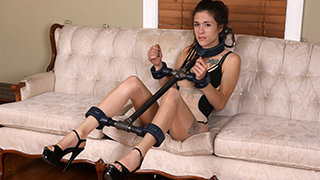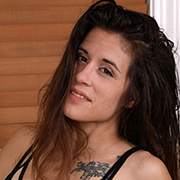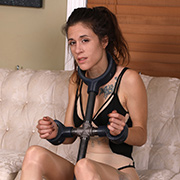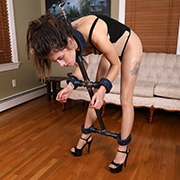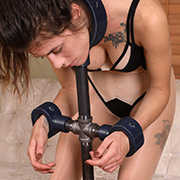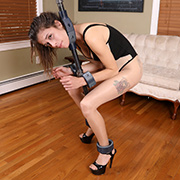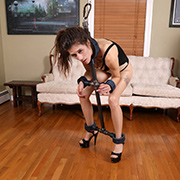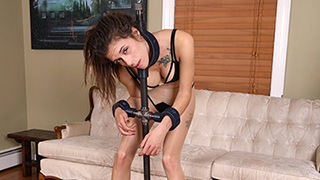 As Emily struggles in her hunched position she isn't shy about vocalizing how uncomfortable it is. According to her, it rates a zero on the comfort scale. The funny thing with bondage is there's almost always a way to make it less comfortable. It's a lesson Emily is about to learn as she's stood up and chained to the ceiling. Far from the comfort of the couch she's trapped, unable to fully stand or squat. It doesn't take long for her legs to start shaking. Maybe now she'll reevaluate just how terrible her position was before.

Sugar vs. Her Locktober Surprise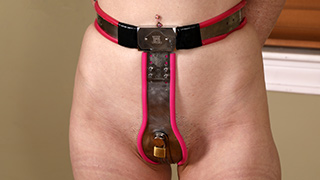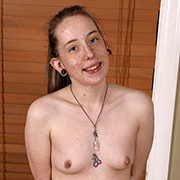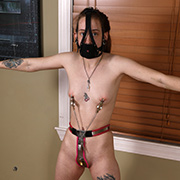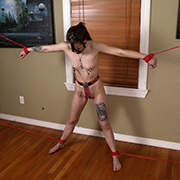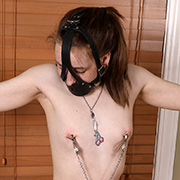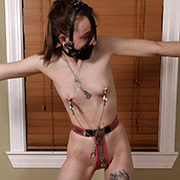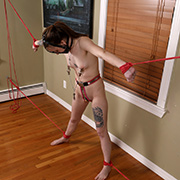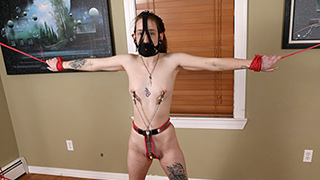 For a while Sugar has debated doing the Locktober challenge. To sweeten the idea, I offered some cash if she could make it to the end. Thirty-one days later, she's extremely desperate to get free. Tied in a stranding spread eagle, I inspected her belt to ensure it wasn't tampered with. With everything in order, I can see the anticipation in her eyes as I hold up the keys. Unfortunately for her, an ex-boyfriend offered a hefty sum to ensure the belt doesn't come off any time soon. Sugar is less than pleased as she fights against her rope. All she can do is watch as I mix the epoxy for her lock.

Hazel vs. Her Leg Strain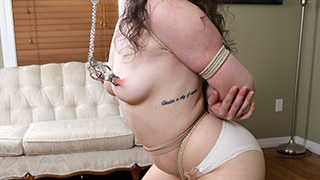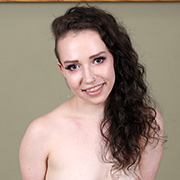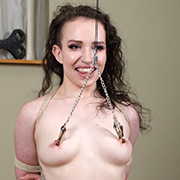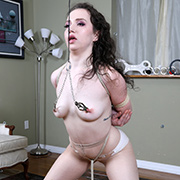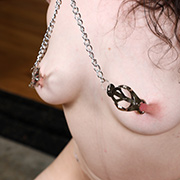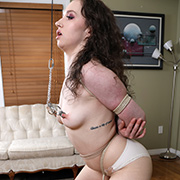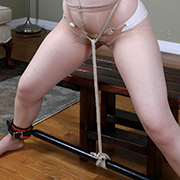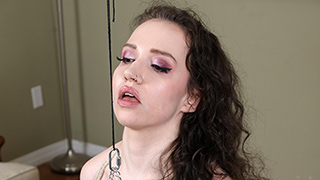 The most challenging part of any predicament is balancing on the razor edge of intense but sustainable. When it's pulled off and you mix in someone like Hazel who thrives on the extreme, it's magical. The fun begins with a pair of clover clamps on her nipples. Connected with a string, the slack is removed and Hazel tries to stand to relieve the pain. Her crotch rope stops her from standing fully leaving her in a stress position. As the first minutes pass you can see her legs start to shake. Relief comes at a price as she sits down and all slack from her clamps are removed. As her legs recover the cycle continues in this extended length video.

Madison vs. Her Procrastination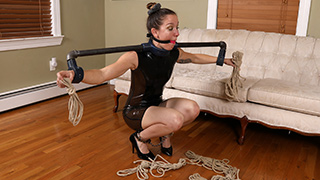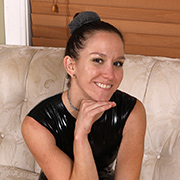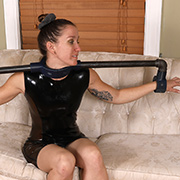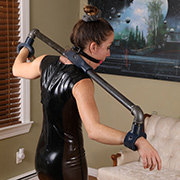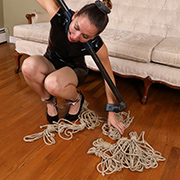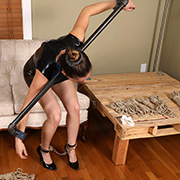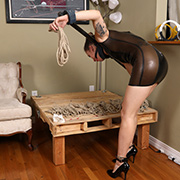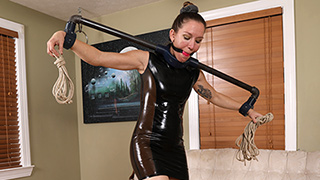 After a full day of play the day before Madison had agreed to help clean up afterwards. Instead, she decided a nap was more important leaving me to clean up everything. Today's agenda will focus on breaking some of those bad habits. Once Madison was secured in stocks I surprised her with a TENS box. Tucked under her latex dress it will help encourage her to make the right decisions. Such as picking up toys left on the floor or wiping up pools of drool. After increasing the power a few times Madison, as if by magic, cleans with ease despite her bondage. Only three more rooms to go.

Bella Luxx vs. Form Over Function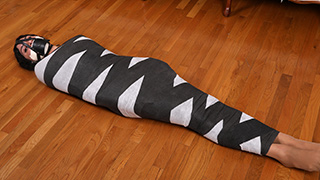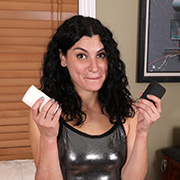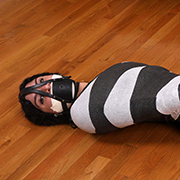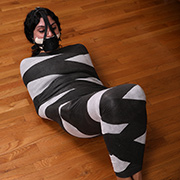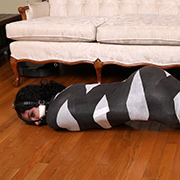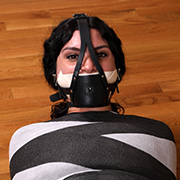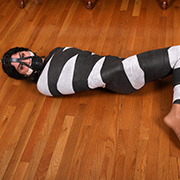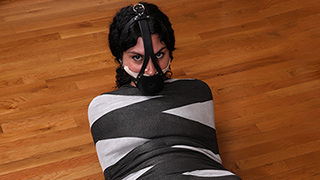 Bella has never been mummified so instead of a normal wrap, I decided to add some flair to it. First, she's wrapped top to bottom in black vetwrap. The second layer is a crossing pattern using black and white. Unfortunately, when trying something new, it's easy to overlook some details. The end result being the wrap is not as secure as I'd like it to be. Will Bella be able to take advantage of this and escape? If anyone can do it, it would be Bella.