Bella Ink vs. Double or Nothing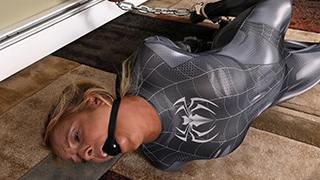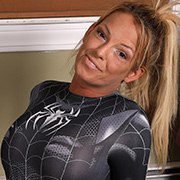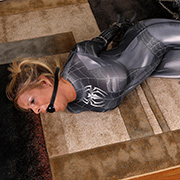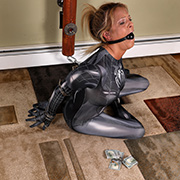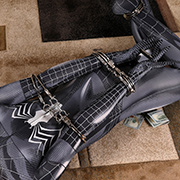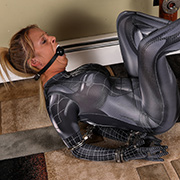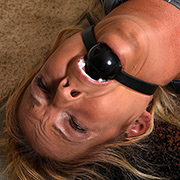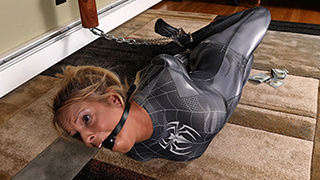 Details matter when accepting a challenge. It was something Bella should have kept in mind when accepting mine. With four hundred dollars on the line, she would try regardless. With a key in hand, she's all too eager to put herself in the waiting cuffs. As promised, I added a few more around her elbows and fingers. Her gagged expression showed that she didn't like her chances. To give her a fighting chance, she's told she'll be stuck like that for two hours unless of course she escapes first. I thought I was generous giving her plenty of time, but apparently, Bella disagreed. That probably was a detail Bella should have asked about at the start.

Sugar vs. Her Nylon Escape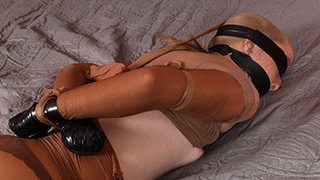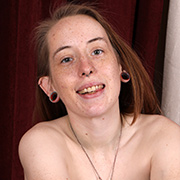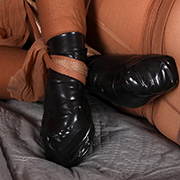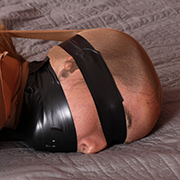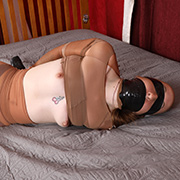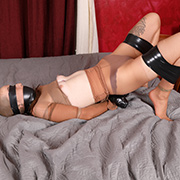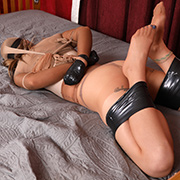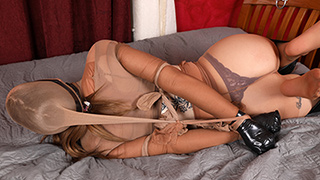 Sugar wanted to try something a little different during her visit, and I had just the thing. Armed with a pile of pantyhose and vinyl tape, she was in for a treat. Starting with a few layers of hose on her hands, feet, and face, she was ready for the tape. I could see Sugar getting more nervous as she was gagged with the tape as well as blindfolded. With her legs and fists bound in tape, she was already helpless. As a final touch, additional pantyhose is used to bring her into a hogtie. Even if she manages to escape from the nylon binds, she'll still have the tape to contend with. Hopefully, this is different enough for her liking.

Sarah vs. Her Exhausting Orgasm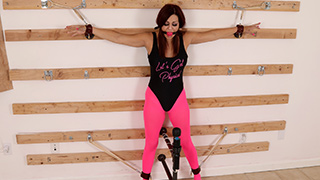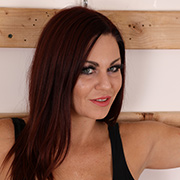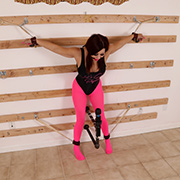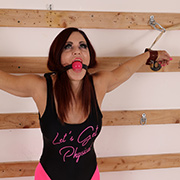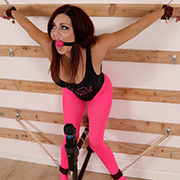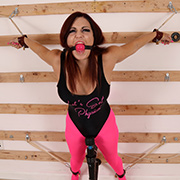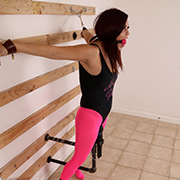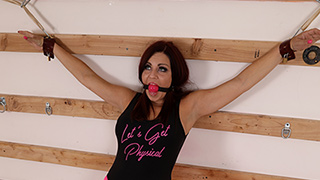 Sometimes you can't win with these girls. First, they want to be tied up, and 5 minutes later, they want to be let free. Predicting this, I prepared a challenge for her to earn her release. Cuffed to the wall with rubber bands, it's soon obvious to her that her muscles will start to fade quickly. As expected, Sarah wants to be released but is presented with a challenge instead. She has to pull herself forward far enough to reach the magic wand. While possible, muscle strain soon takes its toll. After a few failed attempts, Sarah realizes she might be there for a while and doesn't like it. I'm sure the reward will eventually be worth it.

Camila vs. Her Easy Reward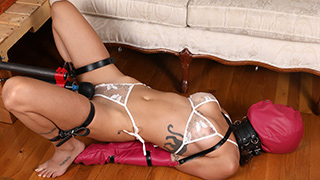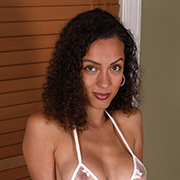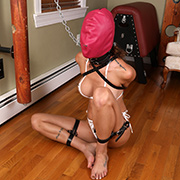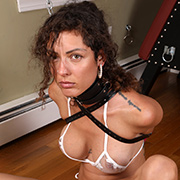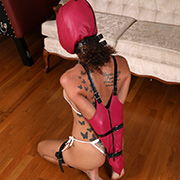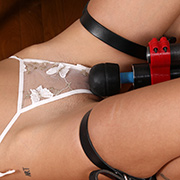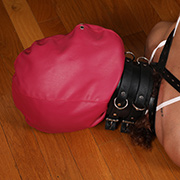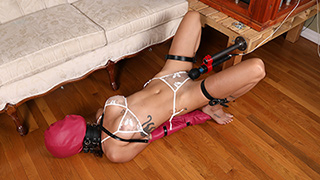 I shouldn't be surprised that Camila knew exactly where the magic wand was in the room. Even bound in an armbinder, collar, and hood, she would easily find it. After being chained to the post for the past hour, she certainly deserved a reward. Disconnecting the chain to her collar, I set her free to find her reward. Once she found it, Camila went right to work to get her prize. As she works towards her first orgasm, she seems to forget her bondage and settles in for an enjoyable afternoon.

Rachel vs. Her Expectation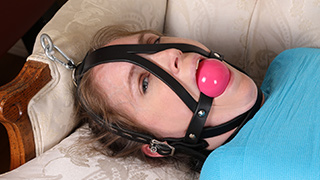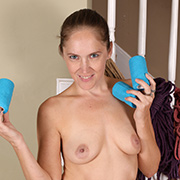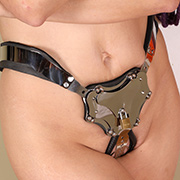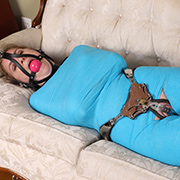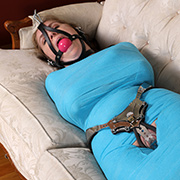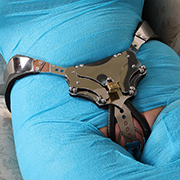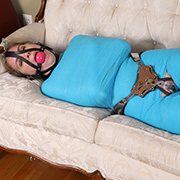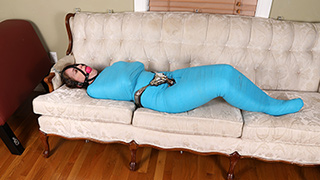 After wearing a custom-made Carrara chastity belt for a week, Rachel stopped by unannounced. While her motives were clear, I feigned ignorance and had her strip to her belt. When she was told she was going to be mummified, I could see her light up. I'm sure Rachel expected the belt would have to come off, but she wasn't going to get out that easy. As her upper body is layered in vetwrap and her arms trapped, only then was the belt unlocked for a moment while her waist is wrapped. Cries of disapproval spilled out from behind her extra large ball gag as it's locked in place again. Resting her on the couch to burn up some pent-up frustration but she knows it will only make it worse.