Amy vs. The Trash Bags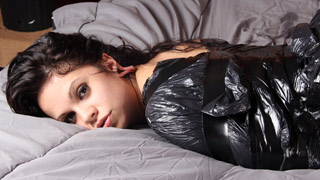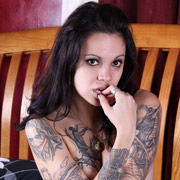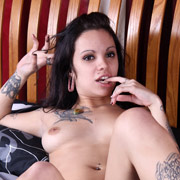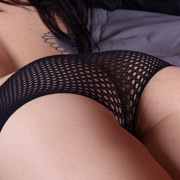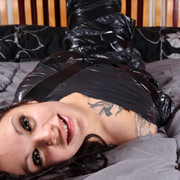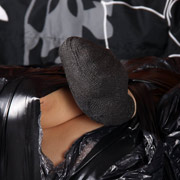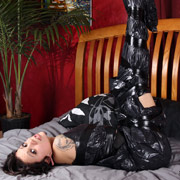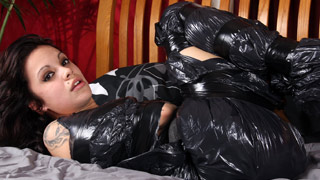 Having worked with Amy (A6M6Y6) for a while there is one thing I knew for sure, she knows how to struggle. With a fresh box of trash bags and 3" electrical tape she wasn't going anywhere. I let her wrestle with her situation for a while before adding a sound sensitive TENS box. Soon every crinkle and movement was shooting jolts into her body.

Amanda vs. The Buffet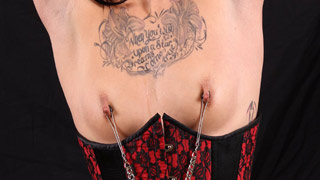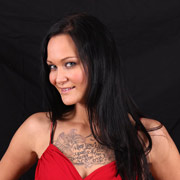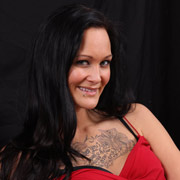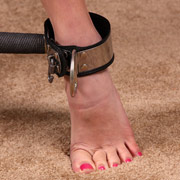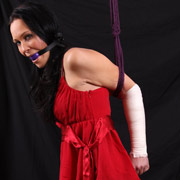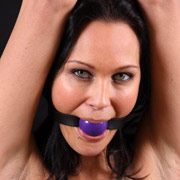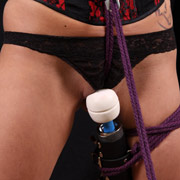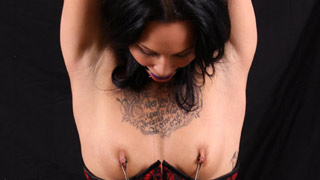 When Amanda first came to me she knew only one thing; that getting tied up sounded like a lot of fun. Not wanting to disappoint I tried to get an idea of what she might like but I didn't get far. There was only one way to figure this out and that was to try everything! She was mighty surprised at first with the small mountain of gear I collected but I assured her, it was indeed all for her. I started off by cinching her elbows together with vetwrap before locking her legs in a wide spreader bar. With her forced to her toes I took the opportunity to give her some TENS treatment. Crotch ropes, nipple clamps, ball gags and of course orgasms ensued after. What would a bondage buffet be without plenty of toe curling orgasms anyway? I'll let you be the judge, but I think she liked it!

Viorica vs. Friday Night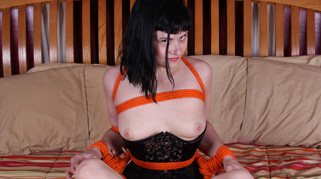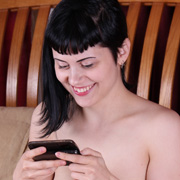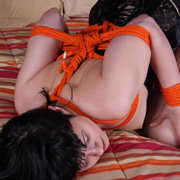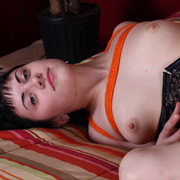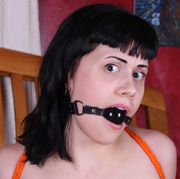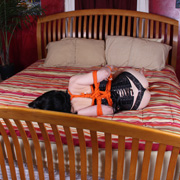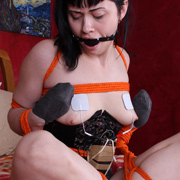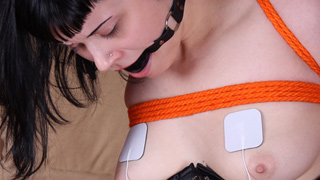 Viorica knew she was in trouble the moment he arrived home. She was supposed to be ready to go to a dinner party with him but had become too distracted making plans for later in the night with friends. Before she knew it, he had her tussled up on the bed with the dreaded TENS unit connected to her sensitive skin. Lastly he secured her phone to the TENS and smiled. She tried to protest through the gag but it was no use. "For your sake I hope your friends don't pester you too much. Then again, it is Friday night after all!" he said with a knowing grin as he left for the party.