Abby vs. Her Leg Shake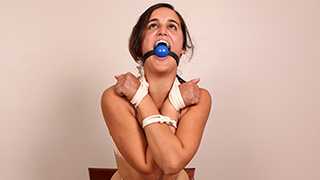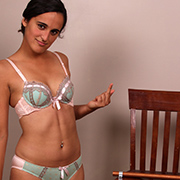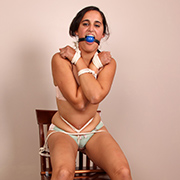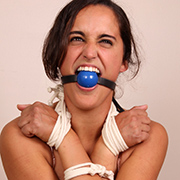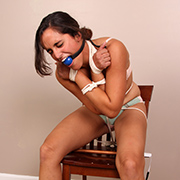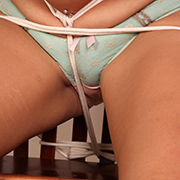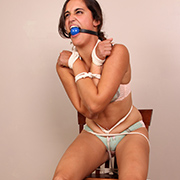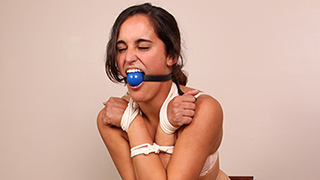 Abby was understandably nervous having been shocked before. Tied loosely to her chair, she can stand, but only just. Her crotch rope makes sure her movement is restricted. Vulnerable, she sees the remote in my hand and tries to prepare herself. Without warning, Abby jumps up, or at least tries to. The crotch rope stops her hard and Abby must use her leg muscles to hover over the charged copper bar. Her legs start to shake in trying to hold the position, the fear of getting shocked keeping her afloat. Little does she know that it was actually turned off a minute ago. Eventually, she realizes she can sit down, only for the power to come back on, and the process to be repeated all over again.

Amanda vs. Pleasure & Pain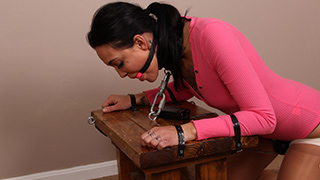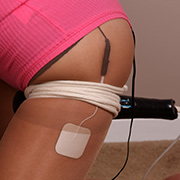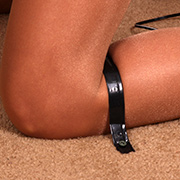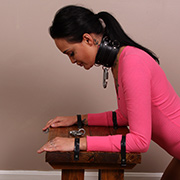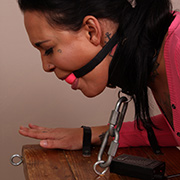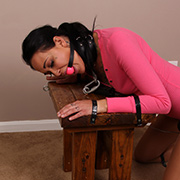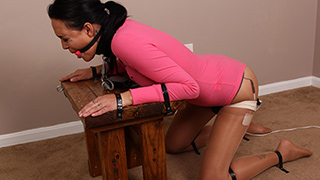 Amanda finds herself in another devious predicament. Metal straps keep her bolted to the floor and table in front of her. A magic wand is tied in the perfect spot, both of us knowing the reaction it will bring. Before her pleasure begins, a TENS is set up with a sound sensor. Any moan or rattle from her bondage will set it off, the shock being proportional to the noise she makes. As the wand is switched on she instantly reacts, letting out a groan that Amanda instantly regrets. It's a hopeless battle, but she soon melds the two extremes into one. Which one wins?

Aimee vs. Handcuff Experiment #2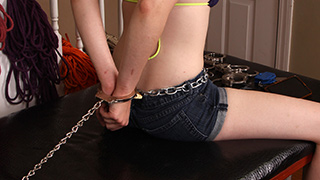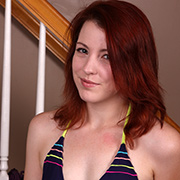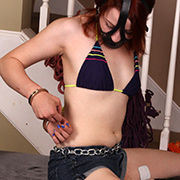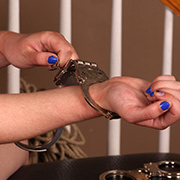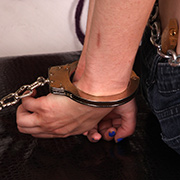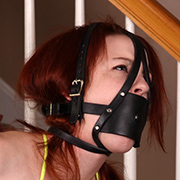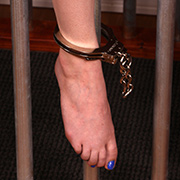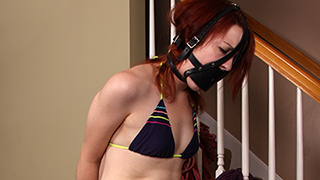 Handcuffs do a pretty good job of keeping hands secured without a key. But how about with a key? Law enforcement has procedures to mitigate an escape if someone has a key, but how effective are they? To find out, I volunteered Aimee to be my escapee. Starting with hinged handcuffs and working into more difficult escape scenarios, Aimee tries her best to get out. I know this because she has a TENS connected to her inner thighs that will shock her if she doesn't make a timely escape. Aimee is quite nimble in her attempts to get free, but as the muffled noise behind her gag indicates, she's not always quick enough.

Amanda vs. Her Distracted Fatigue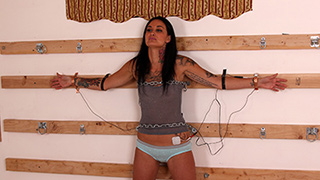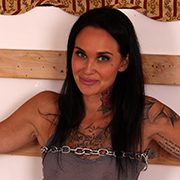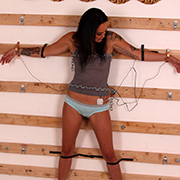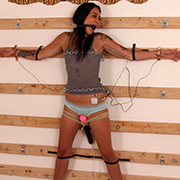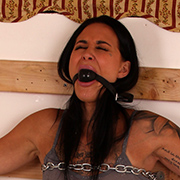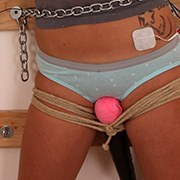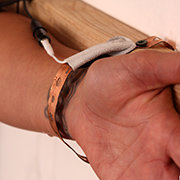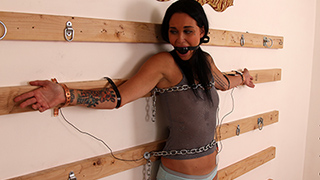 Gravity can be a bitch, especially when you need to hold your arms up to avoid getting shocked. Standing in heels and bolted to the wall, Amanda tries her best but it's a losing battle. There's nowhere to go. A little too high or too low and... zap! As if that wasn't enough, the magicwand tied between her legs undermines her concentration. Arms shaking from holding them up or being on the verge of orgasm, it's hard to tell. One thing's for sure, it's fun to watch her writhe in her predicament.

Aimee vs. A Reluctant Struggle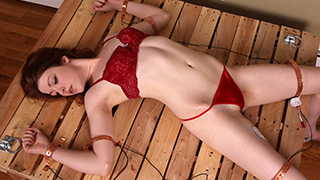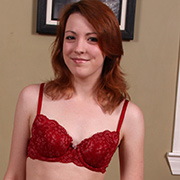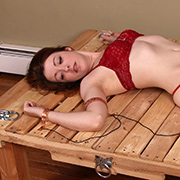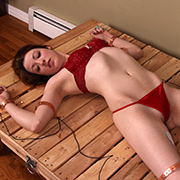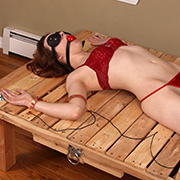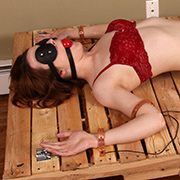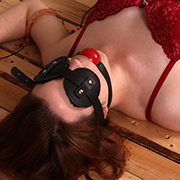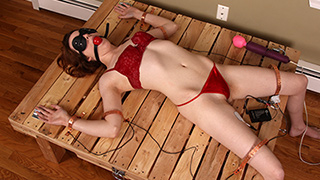 Lying on the pallet table bound in copper strapping, Aimee's limbs quiver as she tries to keep still. She can feel water being sprayed on her arms and legs. This only makes her more nervous as she struggles to hold still. Then there is the tickling. The goddamn tickling. Aimee can't help it and her arm contracts, making contact with her restraint and thus completing the circuit. A grunt of displeasure escapes her gag while trying to center herself between the straps again. Her true test lies ahead as the unmistakable sound of a magicwand clicks on high. Orgasms are inevitable, it's only a question of whether or not she can keep still as they consume her body.