Raven vs. Her Pretzel Situation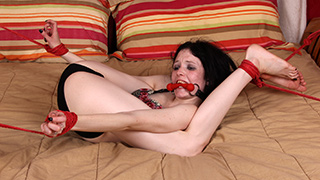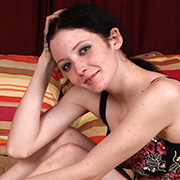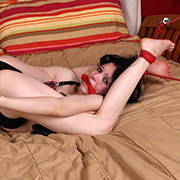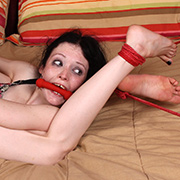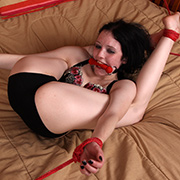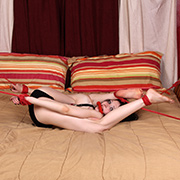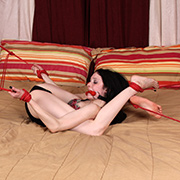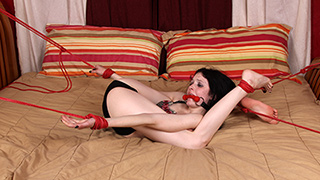 With someone as bendy as Raven, one can't help but exploit her flexibility. While she tries to be nonchalant and claims she can stay awkwardly bound all day, only time will tell. Pulling helplessly against her ropes, the inability to come free from her position causes more strain than she had anticipated. Grunting and struggling with muscle fatigue, Raven tries to keep calm. The addition of a sound-activated TENs certainly doesn't help her situation, as every sound causes a shock to course across her bound legs. Her predicament only gets worse as time passes. Luckily for Raven, she'll be there all day.

Raven vs. Her Incentive Plan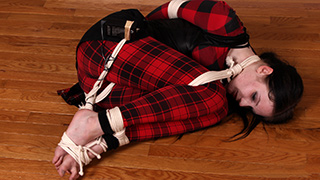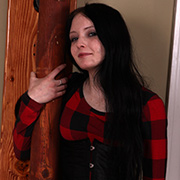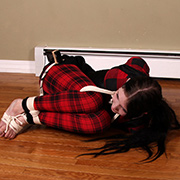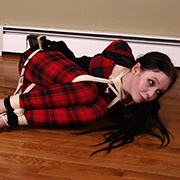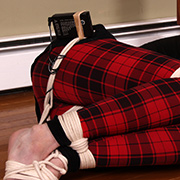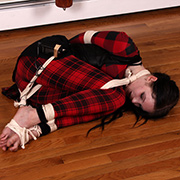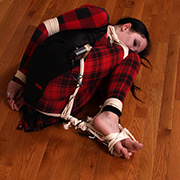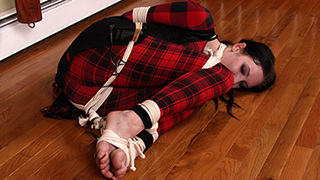 From the moment she walked in the door Raven couldn't help but complain about the cold. Luckily for her, I have plenty of rope to solve the problem. Limiting mobility might seem counterproductive, however, with the right incentive she'll be looking to shed a few layers in no time. Her elbows, legs, neck, and feet are bound tight leaving her in a very effective ball tie. To ensure she doesn't lie still a TENS is connected and cranked up. With the timer started she has to make her way across the room knowing that she'll get punished for every minute it takes to get there. The ball tie does its job perfectly as moving even a few inches started to get her winded. By the first minute she's starting to run out of steam but suddenly finds a jolt of energy to keep going. The question is, how much incentive will she need?

Kaecie vs. The Card Game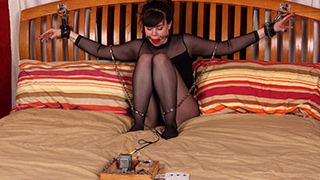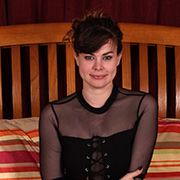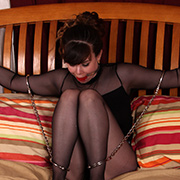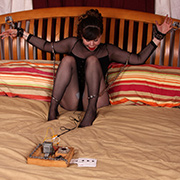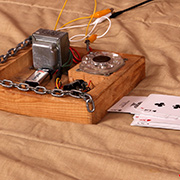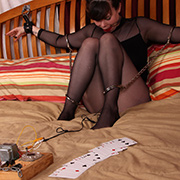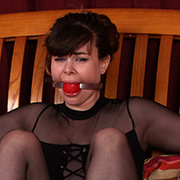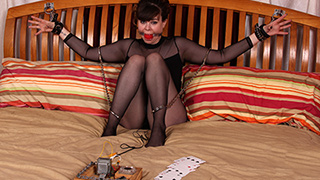 With Kaecie feeling a little frisky and in the mood for a game I had a perfect idea. Digging in the closet I pushed past the board games and grabbed a device that has not seen daylight in over 20 years. Getting her locked to the bed and properly gagged was step one. If memory served correctly she would need it. With a jumble of ancient electronics and wires being connected to her, she was getting pretty nervous. Once everything was set up the game was simple. I would draw cards from the deck and turn the rotary dial from an old telephone based on the value of the card. Each pulse from the dial would give a brief but powerful shock. Now Kaecie just has to make it through a whole deck.

Lilah vs. Her Own Breath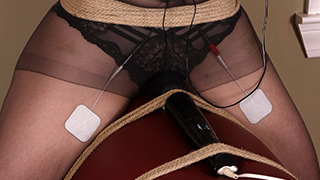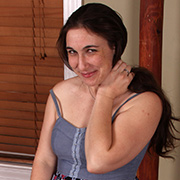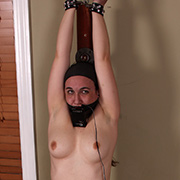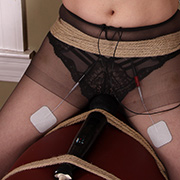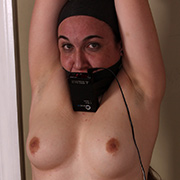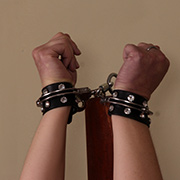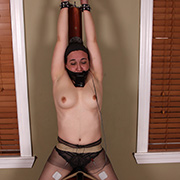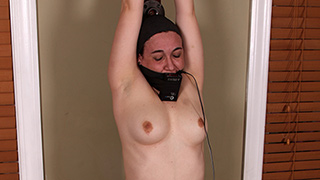 Straddling a padded horse, Lilah knew her comfort was only an illusion. Even with a vibrator tied between her legs, she knew it was not there for her benefit. Noticing the setting on the TENS, she wished her gag was far more effective. Nothing in her rigging was by accident, however. As Lilah watched the sound-activated TENS taped in front of her mouth, she knew it was time to be quiet. Quiet as a mouse as the TENS would activate if she even breathed too hard. Even without the magicwand, it was obvious she was struggling with her predicament. I was sure she'd figure it out when the time came.

Lucy vs. The Ab Workout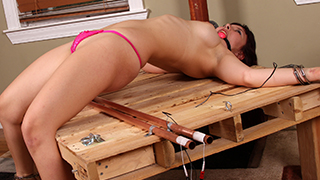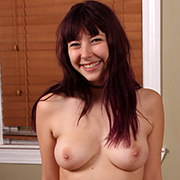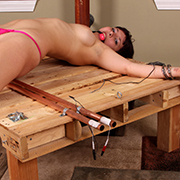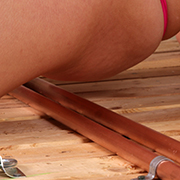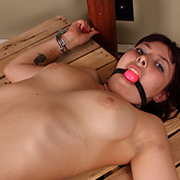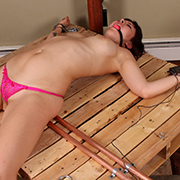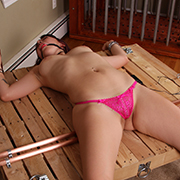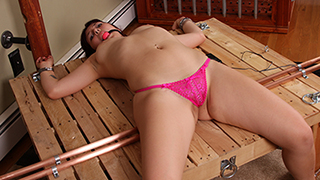 Lucy is always fun to play with and loves a good challenge. Once I have her cuffed down to the pallet she notices the copper pipes line up quite nicely with her ass. When the electricity is turned on it's at this moment we both discover she's very sensitive to getting shocked. It only takes a few minutes before even hinting the power is on that she thrusts her hips into the air to avoid it. To help her maintain her position the magicwand is brought out or at least offer a distraction. The real question is, how long should I keep the power on?