Naomi vs. Her Aching Back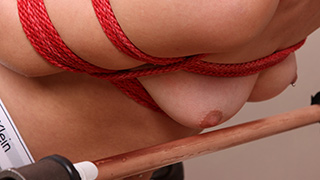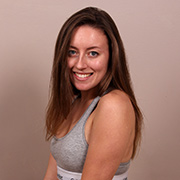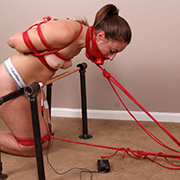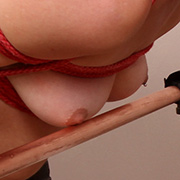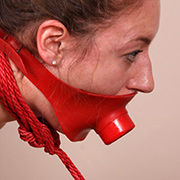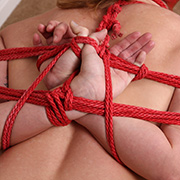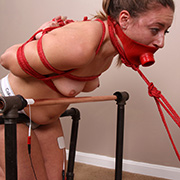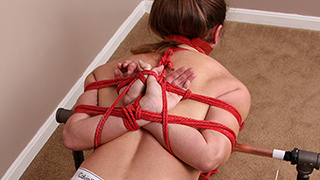 Naomi breaks in the New Year with a challenging predicament. Bent over a pole her neck is tied to keep her from sitting up. To keep her from resting a charged copper pipe sits just below her exposed breasts. Straining her back Naomi tries her best to keep still but it's a losing battle. Gravity eventually wins and she's reminded again that touching the pipe is inadvisable. The stress of the position is obvious within the first minute as he legs exhaustion. It will be fun to see how long she lasts.

Kaecie vs. The Booby Trap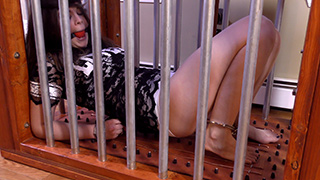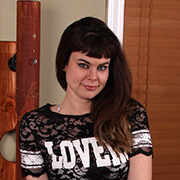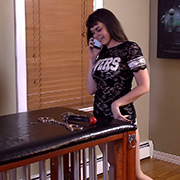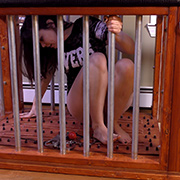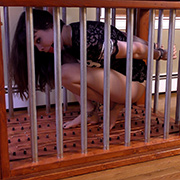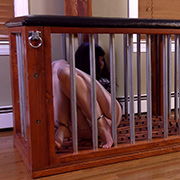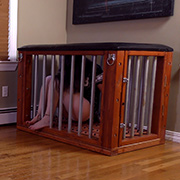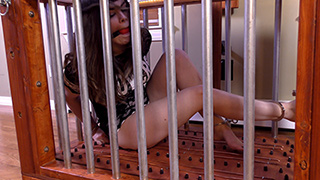 I should probably feel bad. I knew full well that Kaecie wouldn't be able to resist playing with my toys when I gave her keys to my place. The cage was programmed to activate 3 minutes after the pressure switch on the floor was hit. I expected to give her a good shock for her curiosity. What I didn't expect was her to lock herself in as well. With electricity buzzing in the copper rails and wooden spikes under her seconds feel like minutes as Kaecie desperately struggles to find comfort. Out of desperation, she kicks the door a few times but the 1200lb magnet doesn't even flinch. The good news for Kaecie is the cage will automatically deactivate in an hour. If she can hold herself up off the floor that long is a whole different story.

Raven vs. Perpetual Motion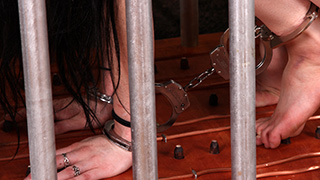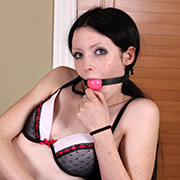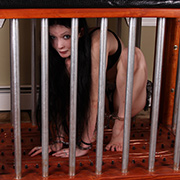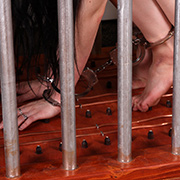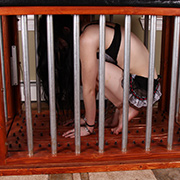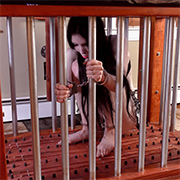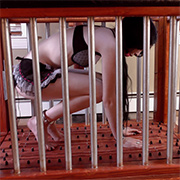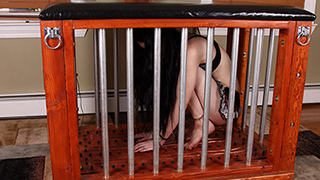 After playing around with bondage toys instead of cleaning the house I decided to give her a little incentive. Cuffed hand and foot she's put into the cage without a special floor. Without only skimpy clothes on she's forced onto her toes to avoid the spikes. Her real punishment begins when the copper rails are powered on making the floor even more treacherous. Awkwardly she finds purchase between the spikes and copper rails but it doesn't last long. Raven's legs begin to shake within seconds and she's forced to try again. After the first ten minutes she wants nothing more than to collapse and take a break but knows the consequences will be dire.

Bella vs. A Quick Penalty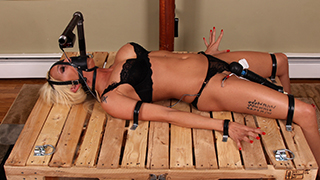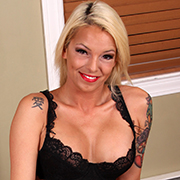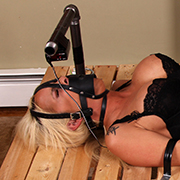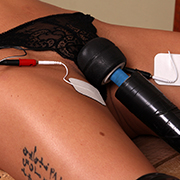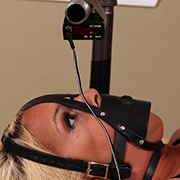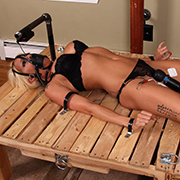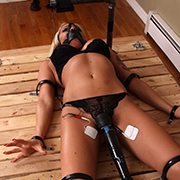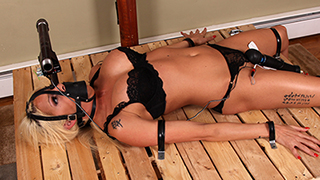 Bella lays still as steel bands are bolted around her body, keeping her frozen to the tabletop. Her mouth gagged with a panel gag with the top locked in place, she stares are the device above her. Once it is turned on any sound she makes quickly turns into an unpleasant penalty as an electric shock. It only takes a few zaps to convince her to be as silent as possible. The magicwand between her legs has other plans, and soon leaves her panting heavily through her nose. Even on low she doesn't stand a chance and soon falls deep into a vicious cycle of pleasure and pain.

Raven vs. Maximum Power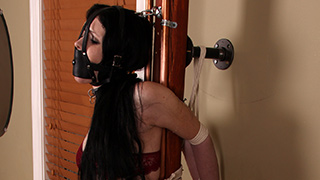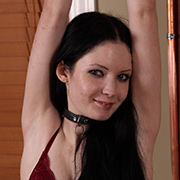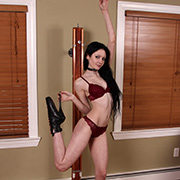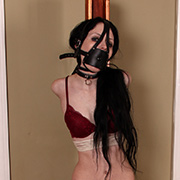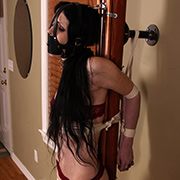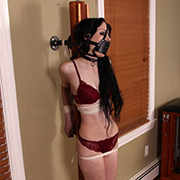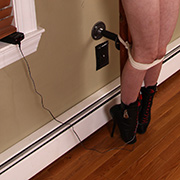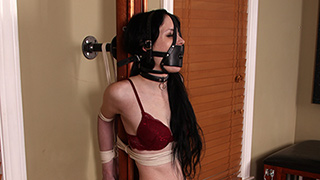 Despite her very petite 18 year old frame, Raven is as tough as nails. Starting with her ballet boots and elbows tied together behind a pole, when most girls would already be at their limit, Raven is just getting started. Two copper bars are behind her, and the ropes around her ensure there is no escaping them. Starting at 40% power I can barely get a reaction from her. Steadily increasing, she starts to squirm. With the TENS box nearing its maximum, I have to wonder: who will max out first? Raven or the TENS box?