Raven vs. Perpetual Motion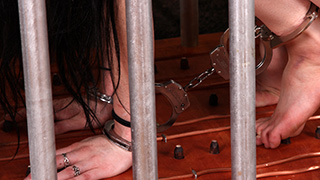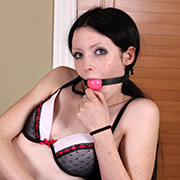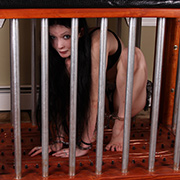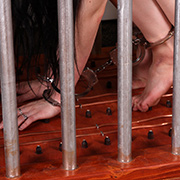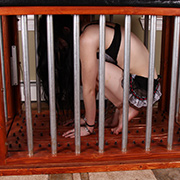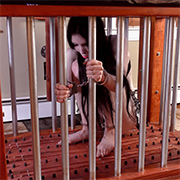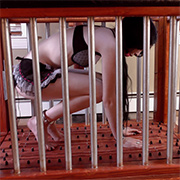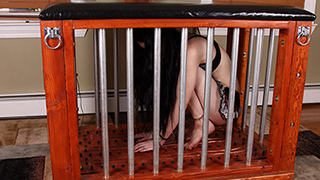 After playing around with bondage toys instead of cleaning the house I decided to give her a little incentive. Cuffed hand and foot she's put into the cage without a special floor. Without only skimpy clothes on she's forced onto her toes to avoid the spikes. Her real punishment begins when the copper rails are powered on making the floor even more treacherous. Awkwardly she finds purchase between the spikes and copper rails but it doesn't last long. Raven's legs begin to shake within seconds and she's forced to try again. After the first ten minutes she wants nothing more than to collapse and take a break but knows the consequences will be dire.

Bella vs. A Quick Penalty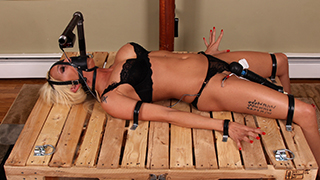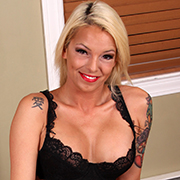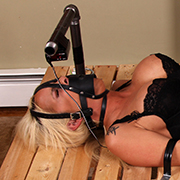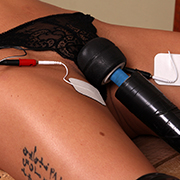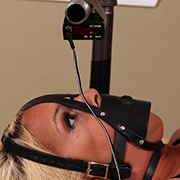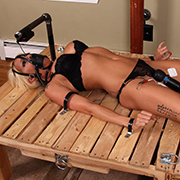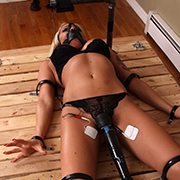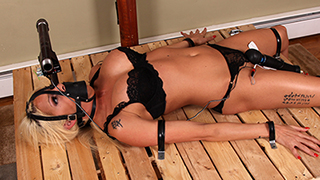 Bella lays still as steel bands are bolted around her body, keeping her frozen to the tabletop. Her mouth gagged with a panel gag with the top locked in place, she stares are the device above her. Once it is turned on any sound she makes quickly turns into an unpleasant penalty as an electric shock. It only takes a few zaps to convince her to be as silent as possible. The magicwand between her legs has other plans, and soon leaves her panting heavily through her nose. Even on low she doesn't stand a chance and soon falls deep into a vicious cycle of pleasure and pain.

Raven vs. Maximum Power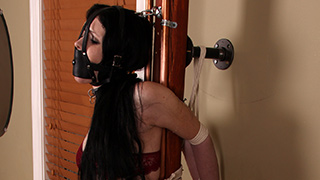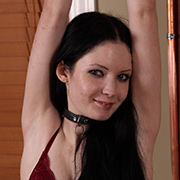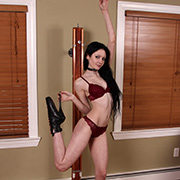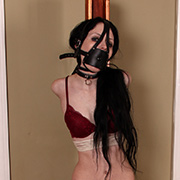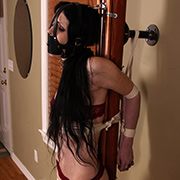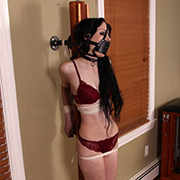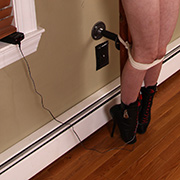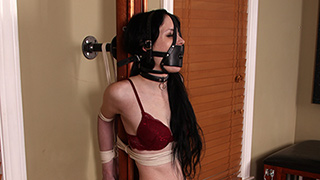 Despite her very petite 18 year old frame, Raven is as tough as nails. Starting with her ballet boots and elbows tied together behind a pole, when most girls would already be at their limit, Raven is just getting started. Two copper bars are behind her, and the ropes around her ensure there is no escaping them. Starting at 40% power I can barely get a reaction from her. Steadily increasing, she starts to squirm. With the TENS box nearing its maximum, I have to wonder: who will max out first? Raven or the TENS box?

Rose vs. The Fast One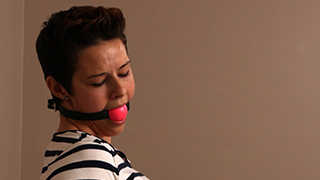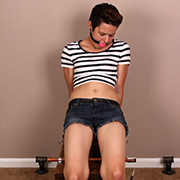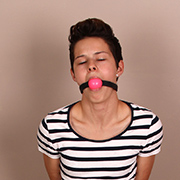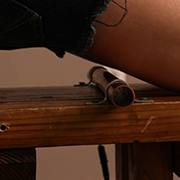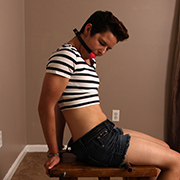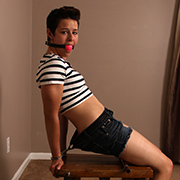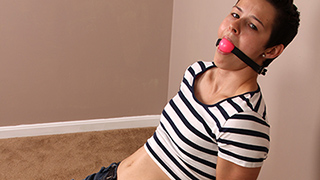 It all started as an innocent test of endurance. The goal was to see how long she could prop herself up with a little electricity as incentive. Of course, whenever a subject is put into a predicament they will find a way to cheat if they can. Some are honest, others not so much. Using the edge of her jeans, Rose found a way to avoid the shocks, but was a bit too obvious about her discovery. A chain link attached to her shorts put a quick stop to that. Sure, it made her predicament that much harder to deal with, but that's the price you pay for cheating. Now the real endurance testing can begin.

TripSix vs. A Little Motivation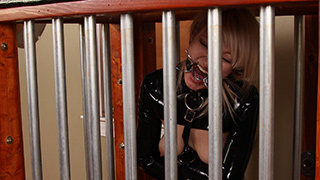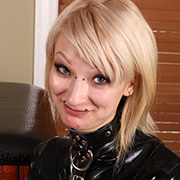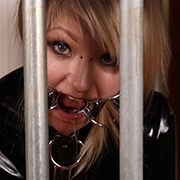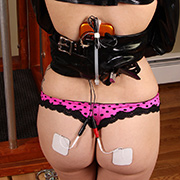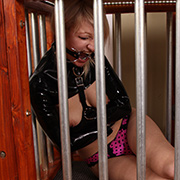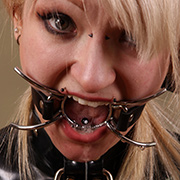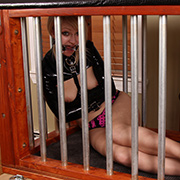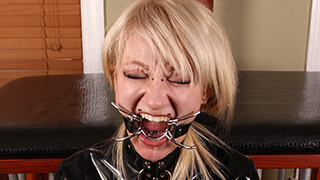 It's hard to punish someone who enjoys it far too much. Still, it's fun to try. Failing to clean up her toys from the previous day, TripSix was due for more than a reprimand. Outfitting her in a latex straitjacket and spider gag, she was set to spend some quality time in the cage. To keep her entertained, her cellphone is attached to a TENS unit on her back. Setting the volume to max she was soon going to regret having so many notifications set up. As calls, text messages, and tweets keep her hopping in the cage she doesn't realize this is just a warmup. A few clicks and the real fun begins. Her afternoon is just getting started.