Maggie vs. The Mummy Blues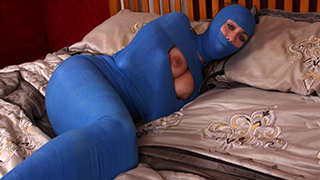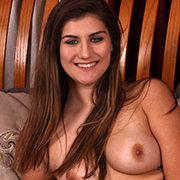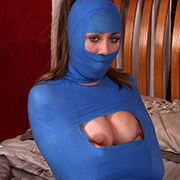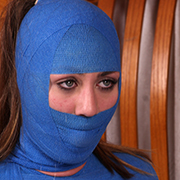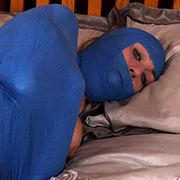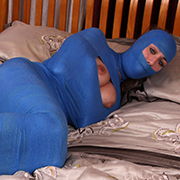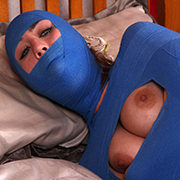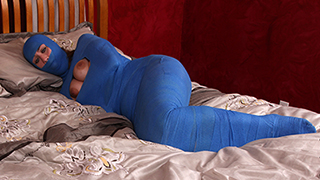 Maggie has not only never been mummified before she never imagined it was still a practice alive and well in the modern era. Starting with her chest and taking extra care not to cover her breasts the vetwrap is wrapped around her body. Soon she's covered to her ankles. A few giggles escape her lips as she tests out her bonds until the gag goes in. Now I feel like letting out a giggle as she thought I was done. Another couple rolls wrap her head and neck pressing her ballgag further in leaving only her eyes exposed. Once her feet are wrapped up, she's a complete mummy. A damned sexy one at that.

Lucy vs. The Pink Spread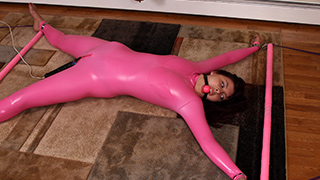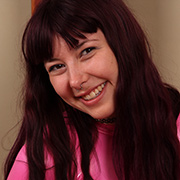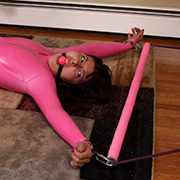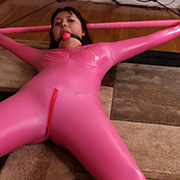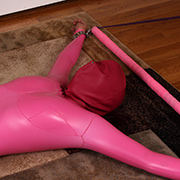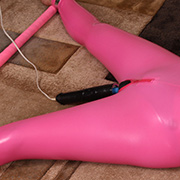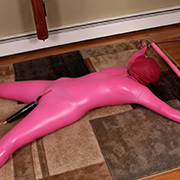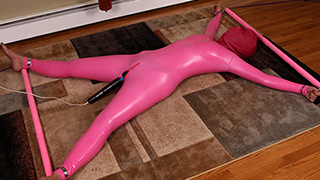 With pink spreader bars holding her in a spread eagle, Lucy didn't start with much mobility. A skintight pink catsuit hugs her body while a pink ballgag keeps her quiet. A few tickles ensure that her restraints are nice and secure before strapping a wand to her pussy. As if hit with a live wire, Lucy immediately starts to squirm and moan with pleasure. Just for good measure a pink hood is pulled over her head, leaving her two small holes to breathe through. That should keep her entertained for a while.

SB Challenge: Liv's Distraction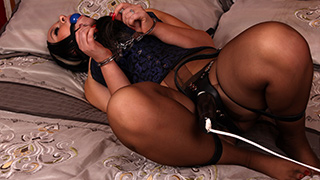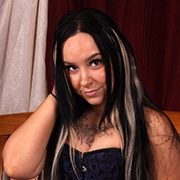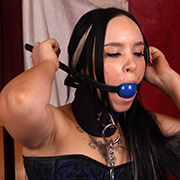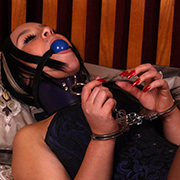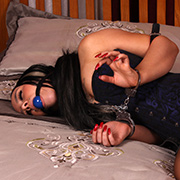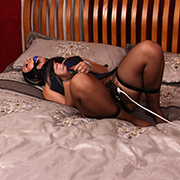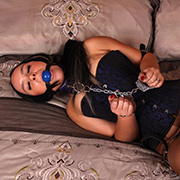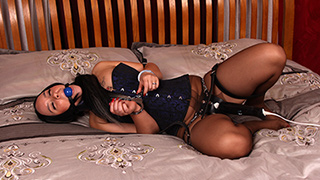 Quivering with pleasure before she's locked her hands, Liv was happy to accept this challenge. With the key out of reach inside her corset, the only way out is to figure out a simple 3 digit combination lock: a task that would take 20 minutes with a bit of luck and, of course, no distractions. After turning her magicwand on high it took everything she had not to orgasm before chickening out. Once secured, she's in bliss within a minute. That, of course, is her dilemma. Should she focus on escaping or enjoy just one more orgasm? As Liv becomes oversensitive, her urgency to escape goes into overdrive. The once blissful orgasm has turned against her and she has a 1 in 1,000 chance of escape.

Hannah vs. A Balanced Struggle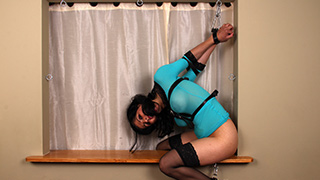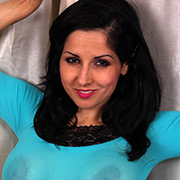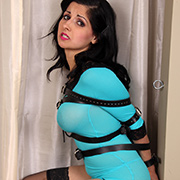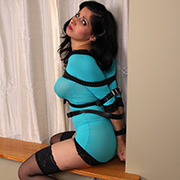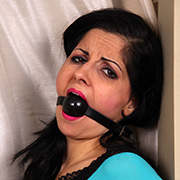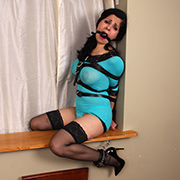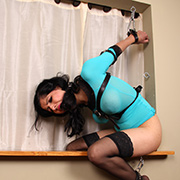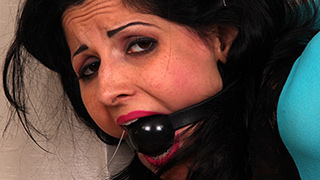 Teetering on the ledge, Hannah carefully tries to struggle to get out of her bonds. She knows this is just the beginning, and her situation is only going to get stricter. The belts around her body hold her tight while her ankles are held in the air. With no leverage, it's a losing battle. When her arms are pulled up into a strappado, Hannah pleads through the drool flowing from her mouth. As she continues to struggle, I sit back on the couch and enjoy the view. Who needs a TV when you have live show?

Liv vs. Her Resigned Bliss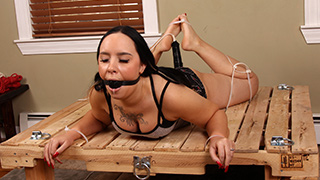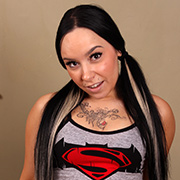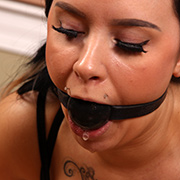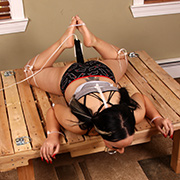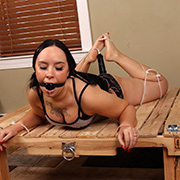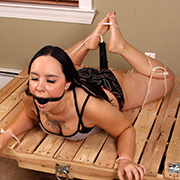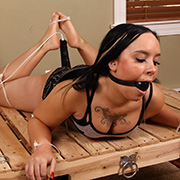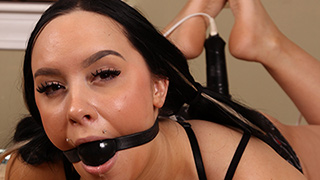 Liv knew full well what was planned for her, waiting patiently as the zipties encircled her body. When they were all secure, she realised that she could hardly move her toes. Even her pigtails were zip tied in order to keep her head held up. She puts up a token struggle but we both know that nothing short of a miracle will get her free without help. All the while Liv keeps her eyes on the magic wand, waiting for that special moment that will make it all worthwhile. Now it's just a question of how many orgasms she should be allowed before considering her release?