Liv vs. The Wallgasms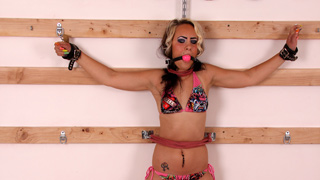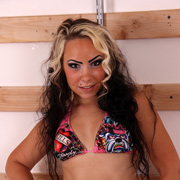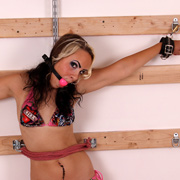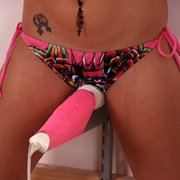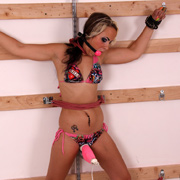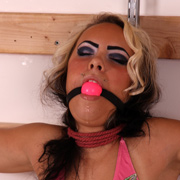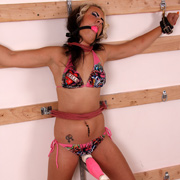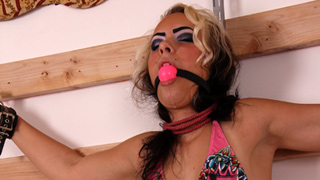 There were no hiding what my intentions for Liv were when the final knot tied in place. The Magicwand taunting her, knowing it's at my whim to turn it on and send her squirming. She gives her bonds a good struggle just to be sure nothing is loose but to no avail. The vibe is turned on low and her knees already start to weaken. Between the ropes holding her legs apart and rope around her waist there's no getting away from it. By the time the switch went to high Liv was in sensory overload, but nothing she can do.

Liv vs. The Chain Links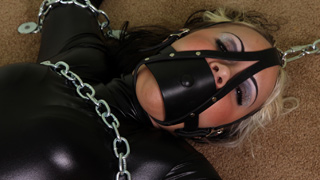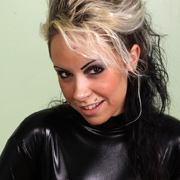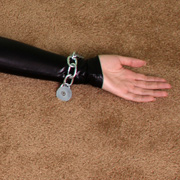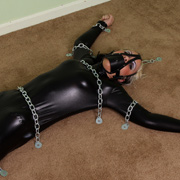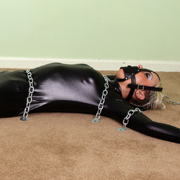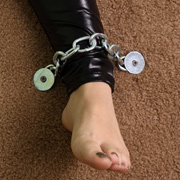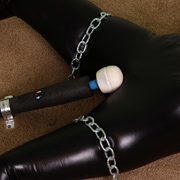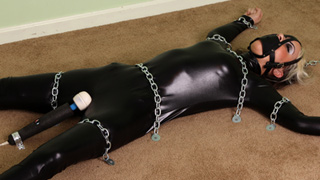 Liv was surprised at first with how loose the chains seemed. At least until the power drill tightened them hard into the floor. In moments her movement was reduced to mostly fingers and toes. Her arms, legs, chest, and even head secured tightly to the floor. A bit of nervousness spread showed from behind her harness gag when I started to mount the magic wand against her pussy. Unable to struggle away or even lift her head to see, Liv simply waited patiently for what was to come. With a flick of a switch there was only one thing she could do; grip hard onto the chains and enjoy the ride.

Liv vs. The Mummy Mounds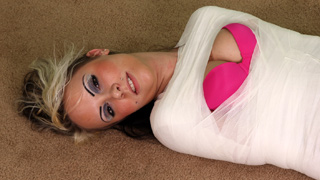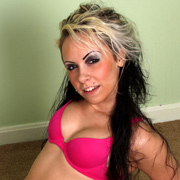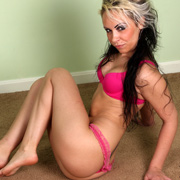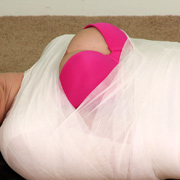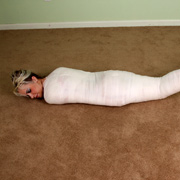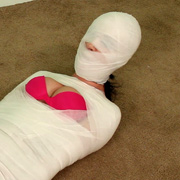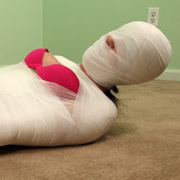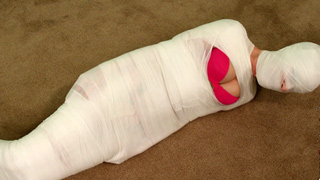 In Liv's quest to try out all things bondage, mummification is on today's agenda. The tight coils start at her feet and make their way up her legs. She tries to make a few jokes to hide her nervousness as the vetwrap inches up her legs. Soon her hands, chest, and shoulders are tightly compressed leaving only her perky mounds visible. Sealing in her fate and her world for the hours to come I encase her head in several layers. All her senses are now starved for input; straining for sounds, sight, or touch. All she can make out is the thumb of her increasing heartbeat as she tries to escape in a world of increasing compression and darkness.

Liv vs. The Works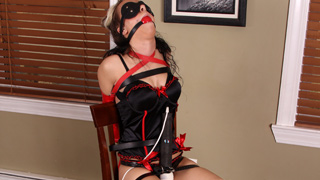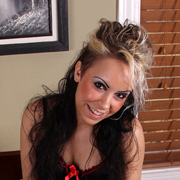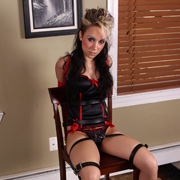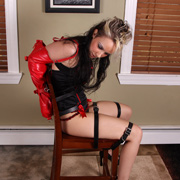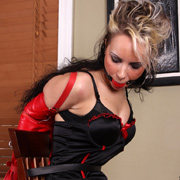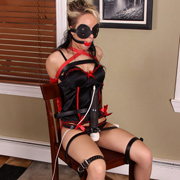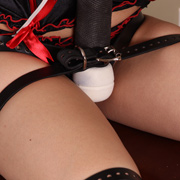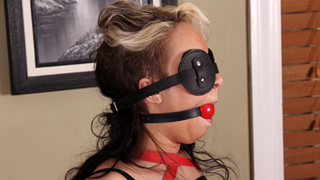 With Liv's prior bondage experience being limited to fuzzy handcuffs it was my job to expand her horizons a bit. She starts off easy with some belts holding to a chair, mobility vanishing little by little. Feeling exhilarated she nods to continue and is laced into a leather armbinder and belted to the chair back. Liv is still getting used to it when I slide her first ballgag into her mouth and strap it tight. Minutes tick by as she finds there is no safety release for these restraints. Deciding to give her the works, I strap a magic wand gently over her pussy giving it just enough pressure to tease her into a frenzy. Last, a blindfold is buckled tightly in place before leaving her to immerse herself in a new world.

Amy vs. The Slow Timer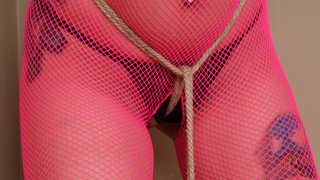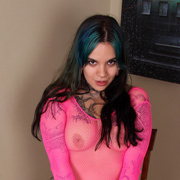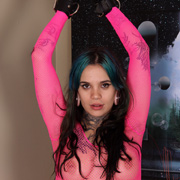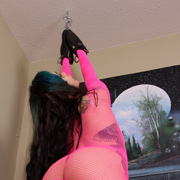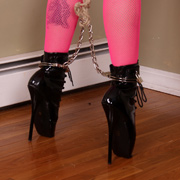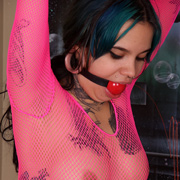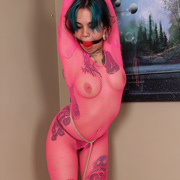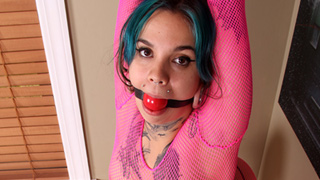 You have to admire her confidence. After putting on the ballet boots for the first time Amy strutted around my living room with ease. When I asked if she could stand for ten minutes she rolled her eyes as if the task was a simple as breathing. With her hands in leather mittens I connect them to a ceiling anchor and leave her to stir. Within minutes I can hear the moans of discomfort through her gag starting to set in. By the time I add a crotch rope she's left unable to find any position comfortable. Amy pleads through her gag and I just show her the timer. It's only been 5 minutes dear... 5 more to go.