Rachel vs. The Teetering Heels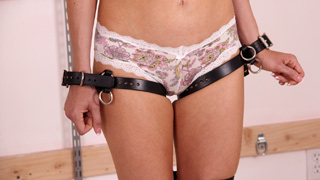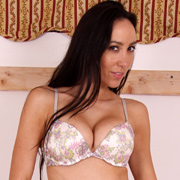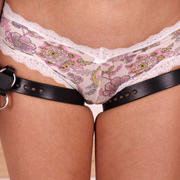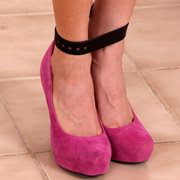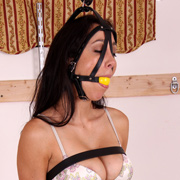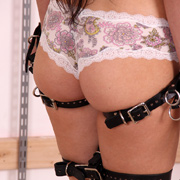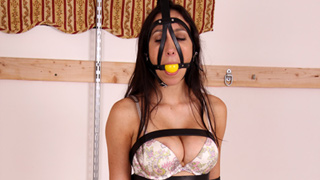 With a body like Rachel's it'd be a shame to cover it all up, even if it is with lots of ropes. No, a body like her needs to be on display. With a trainer gag strapped tightly around her head it's connected to a bar above her head. Belts line her body down to her heels leaving her teetering to stay steady. With every muscle flexing to keep her balance Rachel puts on quite a show, like a living statue. Living, breathing, and squirming but stuck in one spot for all to watch and enjoy.

Hannah vs. The Lime Wrap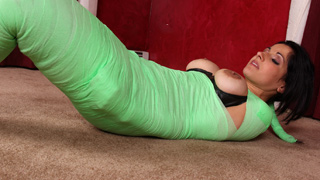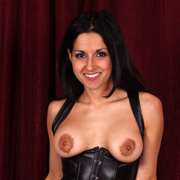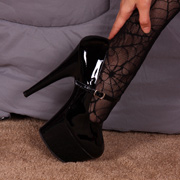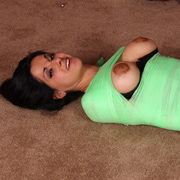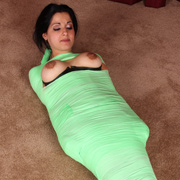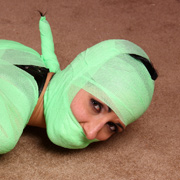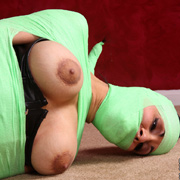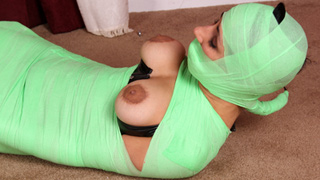 When I told Hannah I was going to mummify her she just shrugged. She'd been mummified before but escape came all too easy. With fresh vetwrap delivered that morning I decided it was high time to dispel the notion of escaping. I start with her hands, wrapping them into fists to keep her fingernails useless and continue up her arms. With her limbs covered the real wrapping begins leaving her completely immobile. Eventually all that is left exposed is her massive DD breasts.

Nyxon's Pink Corset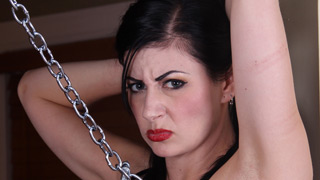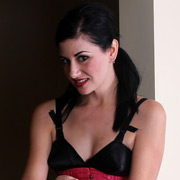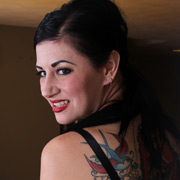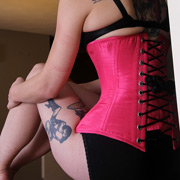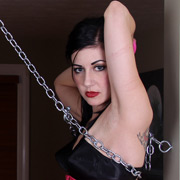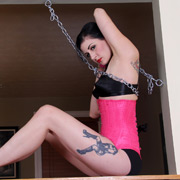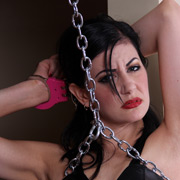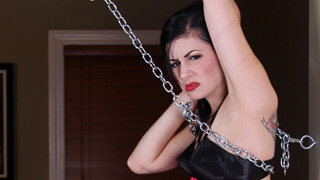 BONUS UPDATE! With a box full of eye-hooks and plenty of chain it didn't take long before Nyxon was propped up on my Kitchen pass through. It's the perfect compliment to any room if you ask me. Not only can guests enjoy her struggles from the kitchen, but also from the living room. I'll be sure to do more with this little portal in the near future!