Madison vs. Her Zipped Hug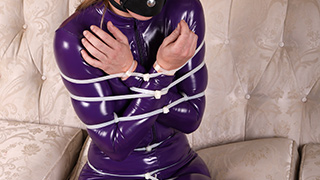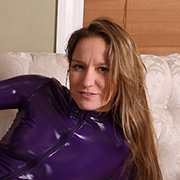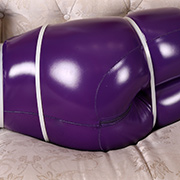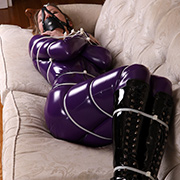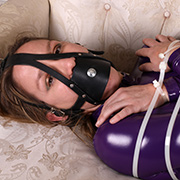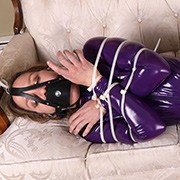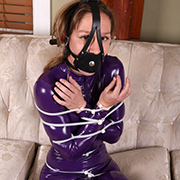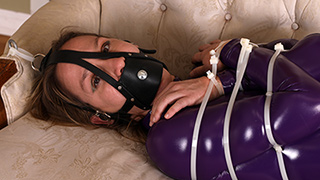 What do you do when you're in the mood for mummification but not all the wrapping? Break out the zip ties of course. Madison starts out looking amazing in her purple catsuit and muzzle harness. Her day gets even more interesting as each tie is zipped tight. Each one further accentuates her amazing body. With a final tie connecting her harness to the eyebolt on the couch, she's properly mummified. Maybe not technically, but certainly won't be escaping it anytime soon.

Lola vs. A Little Snag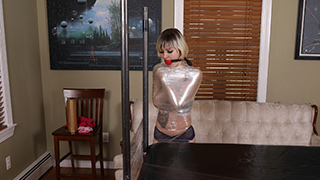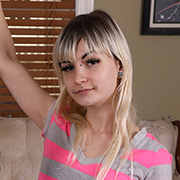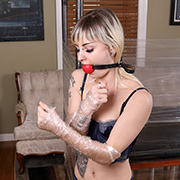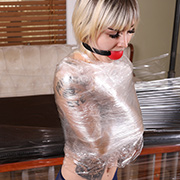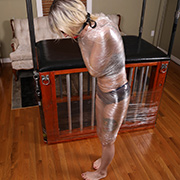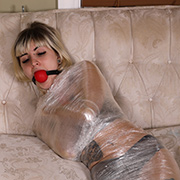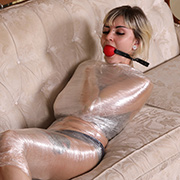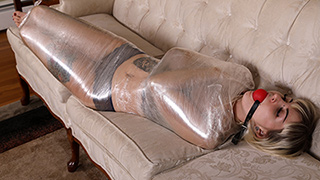 Lola loves to be mummified and was especially excited to try the challenge. As instructed she gags herself first before starting to wrap herself. Pulling the wrap tight as she spins around she can feel how tight it is after a few revolutions. As Lola circles the cage the wrap works its way down her body to her legs. The challenge is to get down to her ankles, struggle a bit, and remove the wrap by reversing direction. All was going perfectly until the wrap unexpectedly snagged, throwing her off balance. Without her arms Lola falls back onto the couch, ripping the wrap on the way down. Getting free is going to be far more difficult than she expected.

Bella vs. Her Sensory Overload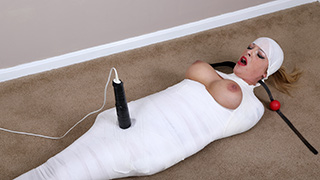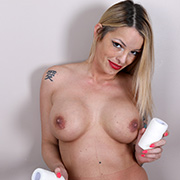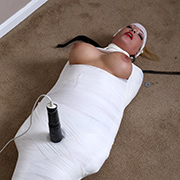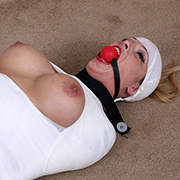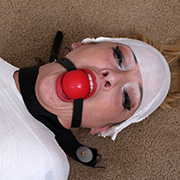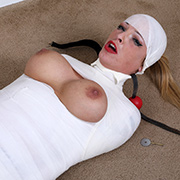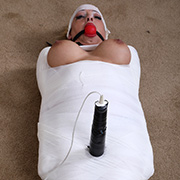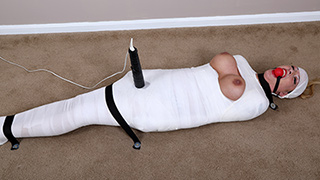 Bellow isn't one to balk at a tough predicament. As expected, while her body was covered in vetwrap her resolve didn't waver. Still able to wiggle in her encasement she knew she couldn't get free but didn't mind. When straps were added to bolt her to the floor including one around her neck her confidence starts to crack. Her eyes really went wide when a wand was put between her legs. The tighter the bondage the bigger the orgasm and she knew these would be mind-blowing.

Lucy vs. The Next Level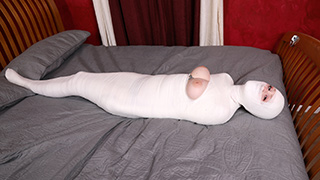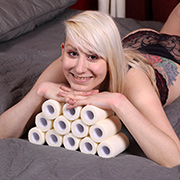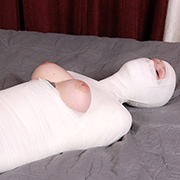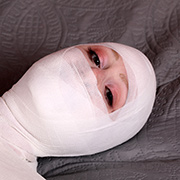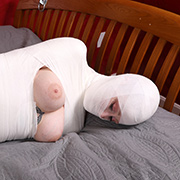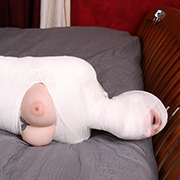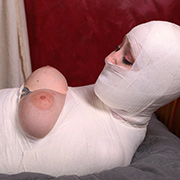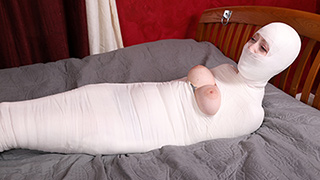 Mummification has always scared Lucy but eventually worked up the courage to be wrapped in plastic. After enjoying that experience she wanted to take it to the next level, vetwrap. So with a box of vetwrap ready to go, I got to work. It didn't take long for her to feel the restriction as it wrapped around her body. Completing the wrap around her head she's left to squirm on the bed. Both of us know there is no way she can free herself.

Rachel vs. Her Self-Mummy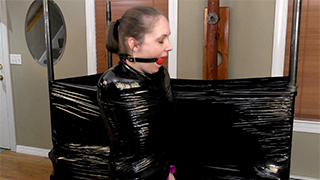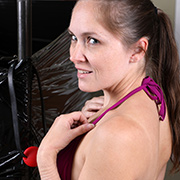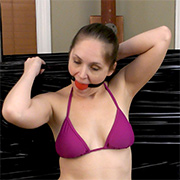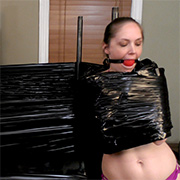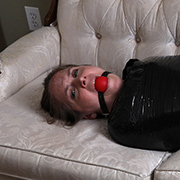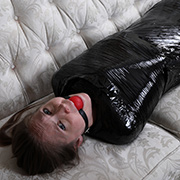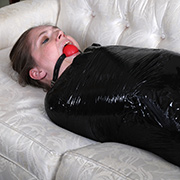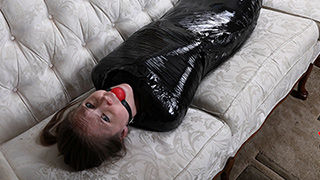 While Rachel is no stranger to self-bondage she was in the mood for something new. Mummification was on her mind and with a little research, she came up with a solution. Wrapping pallet wrap around poles she's able to circle around them to wrap herself tight. As this is a trial run her escape plan is to just unwrap the other way. It wasn't until her ankles were wrapped together that things went awry. Falling onto the couch the wrap is so tight it takes all she can do to lay down straight let alone stand up. Trapped under 12 layers of plastic, it will be a long while before she can get herself out.