Lola vs. Another Request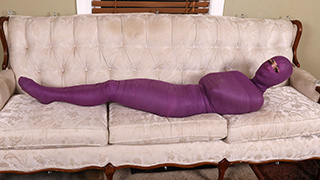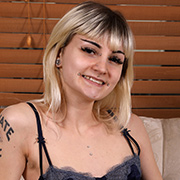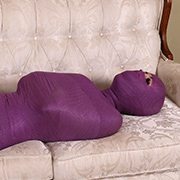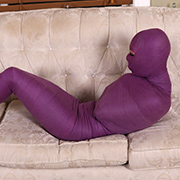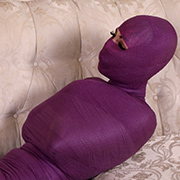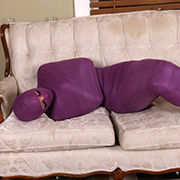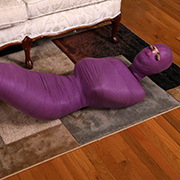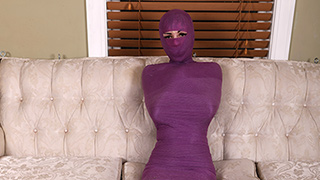 It didn't take long before Lola was back for more mummification. Something tells me she likes it. Happy to oblige her, purple vetwrap is used this time and she's covered from head to toe. A few extra layers are added just to make sure her experience is ruined by an accidental escape. Like before she gives it her best shot to escape but the vetwrap doesn't give. Not even a little bit. It's still fun watching her try though.

Lucy vs. Her White Whale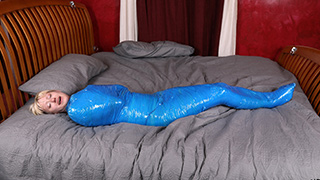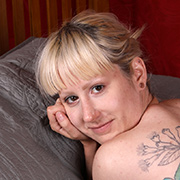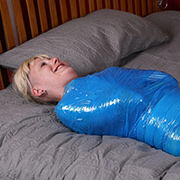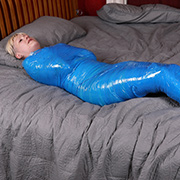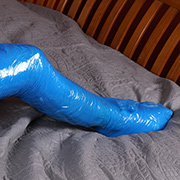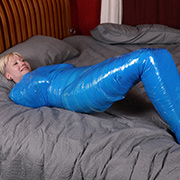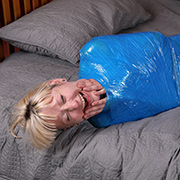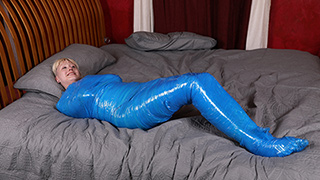 For over a year Lucy has been trying to build up the courage to be mummified. The mere thought of it sent her heart racing in a panic until today. With her heart racing, she wants to give it a shot before changing her mind. The blue pallet wrap goes on quickly and secures her arms against her chest. Focusing on breathing the rest of her body is wrapped until she is completely immobile. Exhilarated and terrified at the same time Lucy tries her best to escape. For being such a good sport I toss her some safety scissors to see if she can get free.

Joy vs. Her Slow Squirm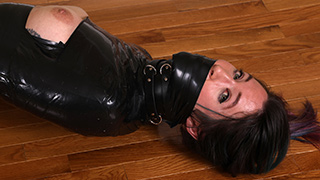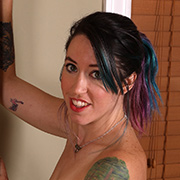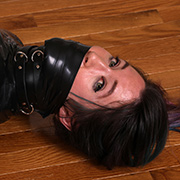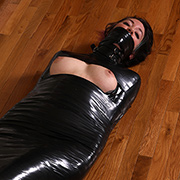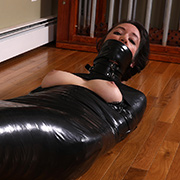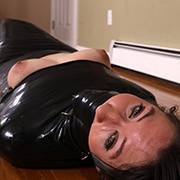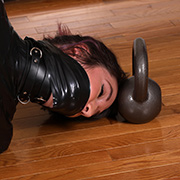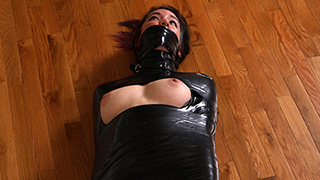 The wonderful thing about vinyl mummification is the more they quirm the tighter it gets. Knowing Joy's proclivity for tight bondage no other tape would do. She, of course, did not know this beforehand but that's what makes surprises fun. Once mummified and gagged she tries her best to get free but it's no use. A week of effort wouldn't get her out of her situation. So I offered her a challenge. If she could move a weight across the room like she was I'd at least give her a fighting chance.

Lola vs. Her Mummy Request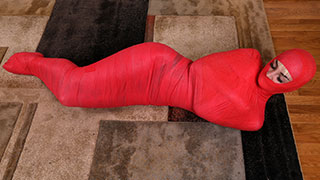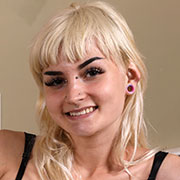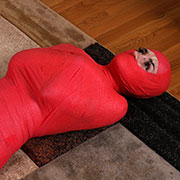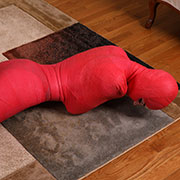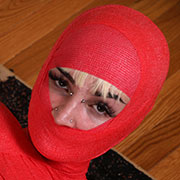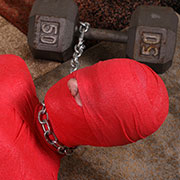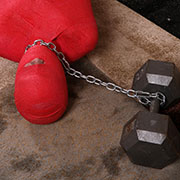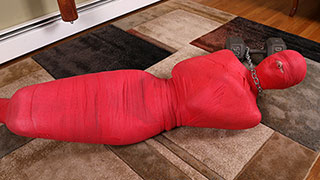 It's always fun when someone wants to try something new. On Lola's last visit she was interested but too nervous to try it. This time would be different and she was very excited to take on the challenge. Having chosen vet wrap for the material I went to work. Her arms were wrapped first which will add more security overall. We can't give the impression that one can escape. From her arms are crossed and her torso, waist, and legs are wrapped. Sage's neck and head are wrapped next leaving very little skin exposed now. Clearly enjoying herself she squirms on the floor enjoying how the vet wrap hugs her body tightly. Release, of course, is on my terms and have a special treat to ensure she enjoys herself for a long while.

Part One: Mummification Wrapping
Part Two: Struggle & Challenge

Hazel vs. The Little Things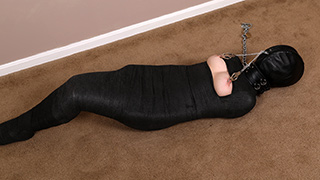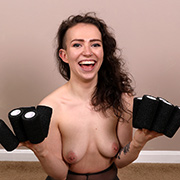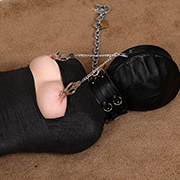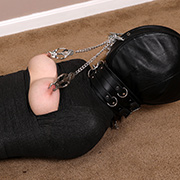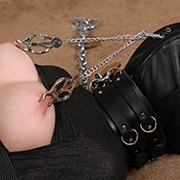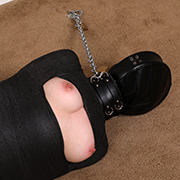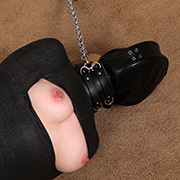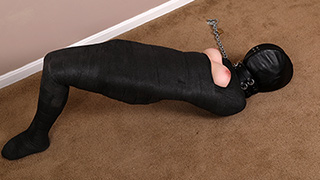 Mummification is an art of its own. Making it effective is the easy part. Doing that while making it look seamless and tight is the challenge. Even that isn't enough to make it pop and it's the little things that make the difference. Like chaining her collar to a floor anchor to drive home how helpless she is. Another would be connecting her nipple clamps to her hood so they pull anytime she struggles. Put together Hazel is left in an amazing mummification that truthfully I'm not sure I can bring myself to let her out.