Sky vs. Her Conditioning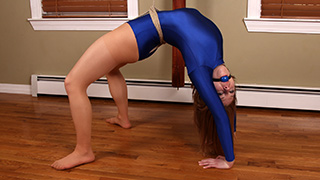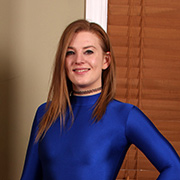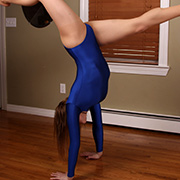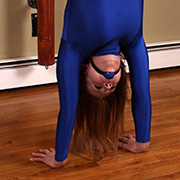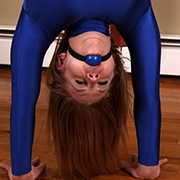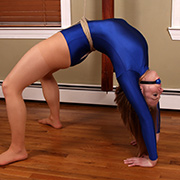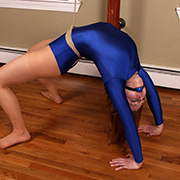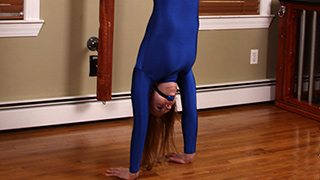 After discovering that Sky has been lax in her gymnastics conditioning, there was only one course of action to take. Changed into her leotard and pantyhose, she was told to begin with a bridge. With her body arched, a crotchrope was tied in place and tied off to a suspension ring. A quick tie on her wrists made sure she'd be holding the position for a while. With her arms shaking within a minute Sky immediately regretted not keeping up with her training. Eventually it was time to change positions, with her in a handstand and her legs tied above forcing her onto her hands. Her arms weak from the bridge, it was a challenge from the first second. One thing's for sure, she won't be skimping on her training anymore. Maybe she'll keep the ballgag as part of her routine.

Sky vs. Zipties & Pantyhose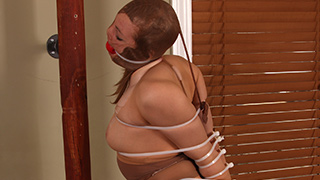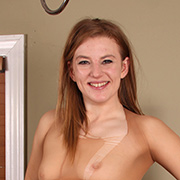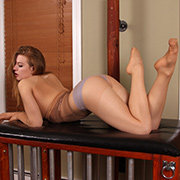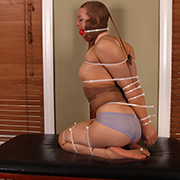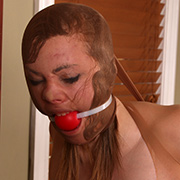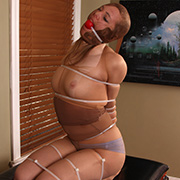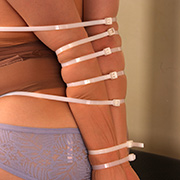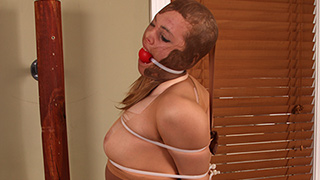 Some classics never die: pantyhose and zipties chief among them. A lover of both, Sky is more than happy to be the canvas for them to be combined. At least, that is, until her elbows start to touch, but by then there's no escape. Even her ballgag is ziptied, pulling it deep into her mouth. Despite the helplessness of her situation Sky gives it her all, knowing that breaking one tie is near impossible, let alone a dozen. Who knows, maybe in a hour I'll toss her some scissors. Probably not though; she looks too damn good the way she is.

Sky vs. The Tamed Kitty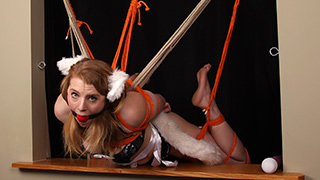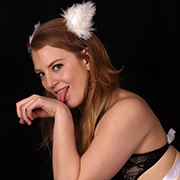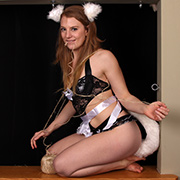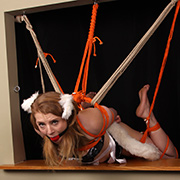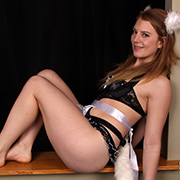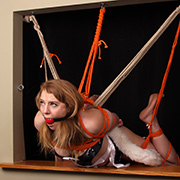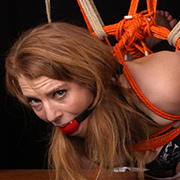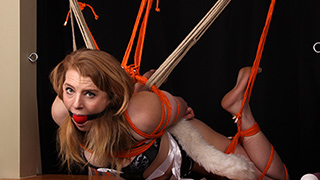 Sky may look cute as a kitty, but she's got a mean streak too. Suspended with rope from a window frame, the risk of scratches is no longer a problem. A ballgag takes care of those teeth, and stifles any protests to let her down. I could leave her there for a while, but she'll only be more ferocious than ever. It's best to deal with these problems head on, and a magicwand will do the trick perfectly. Sky tries to resist at first, but swinging from rope doesn't exactly put her in a position to argue. It doesn't take long before she's bucking and straining against the ropes. A couple of orgasms later and you can see this kitty is properly tamed... at least for now.

Sky vs. A Little Challenge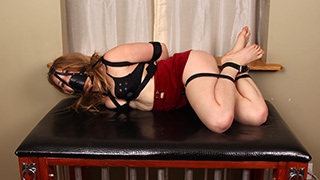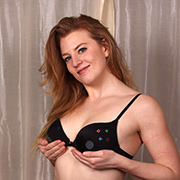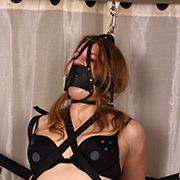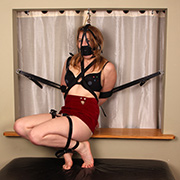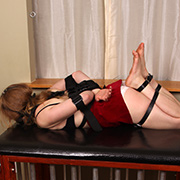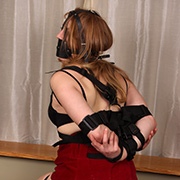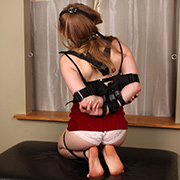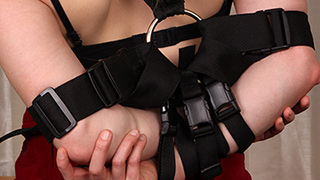 Sky is always fearless. So, when I showed her a new harness she was happy to give it a try, confident in her ability to escape. What did she have to lose? When the final strap was pulled tight, however, you could hear her confidence fade away. A few belts were added to frogtie her legs and, of course, a proper gag to keep her pleas for release stifled. Sky knew she was stuck but still gave it her all to try and escape.

Kajira vs. The Skype Proposal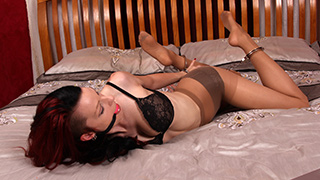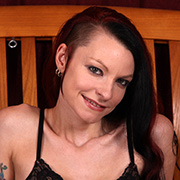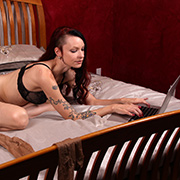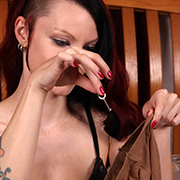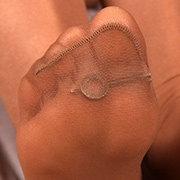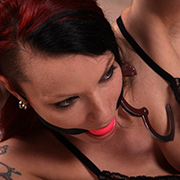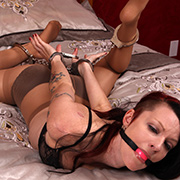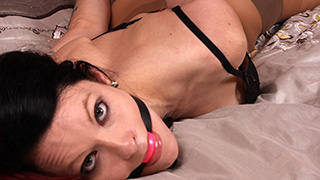 The proposal seems simple enough. Kajira has refused his requests to tie herself up before, but the money was just too good this time. She is told to put the key in her pantyhose and use some handcuffs to hogtie herself. She would spend a few minutes struggling for his benefit before releasing herself. How hard could sliding the key out be? If all else failed, she could just push the key through the nylons, right? So she thought. The thumb cuffs thwarted any expectation of an easy escape. As the realization of her predicament dawns on Kajira, panic soon follows. One thing is for sure: her customer is in for an extra long show.