Sky vs. Raw Materials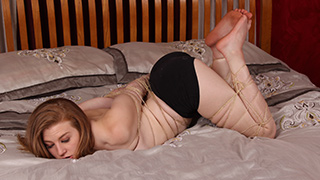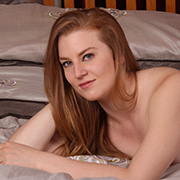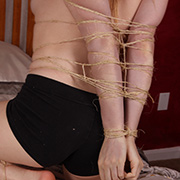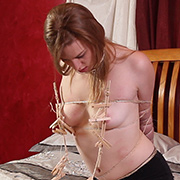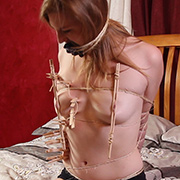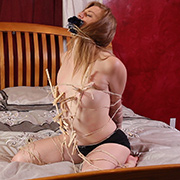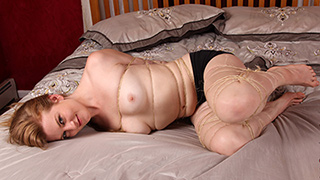 As Sky finds out, it doesn't take much to tie up and torment a pretty girl. A few strands of twine and some dowels and she's not going anywhere. The thin braids do plenty to discourage most of her freedom attempts anyway. Sky's predicament doesn't end there; she has a bit of a challenge before I'll let her free. Nothing big, just a couple of clothespin zippers down each side that she needs to pull off. Maybe a few more on her nipples for an extra challenge.

Sarah vs. Her Icy Predicament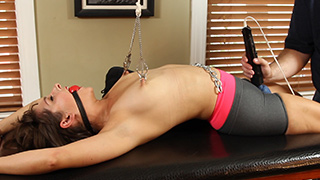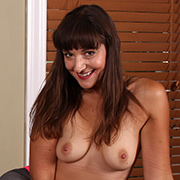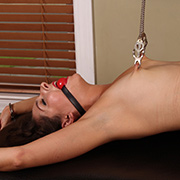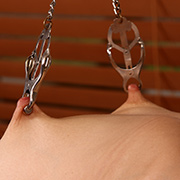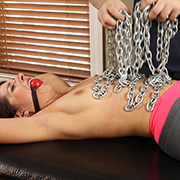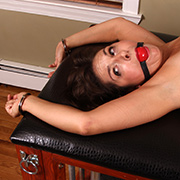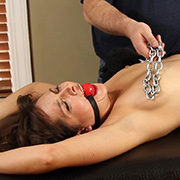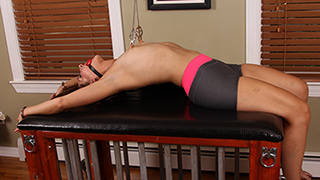 It only takes a few sets of handcuffs to immobilize Sarah on top of the cage. Nervously, she tests her bonds knowing there is no hope of escape without a key. From the kitchen I return with a black bag; a close chill runs up her sides as I set it down next to her. The humid summer air is already frosting the ice cold metal chains which are about to be laid over her body. The handcuffs do their job admirably as chain after chain is laid over and under her bare flesh. Sarah's torment is only just beginning as a pair of clover clamps are placed on her sensitive nipples, brought to attention by the cold. Just when she doesn't think she can take any more, the magicwand instantly makes it all worthwhile - skyrocketing her to a massive orgasm.

Sky vs. Her Roped Pleasure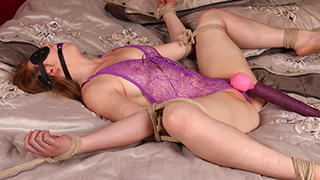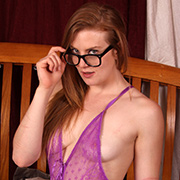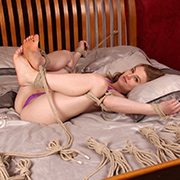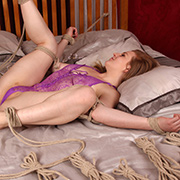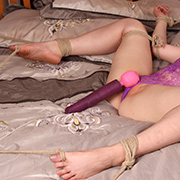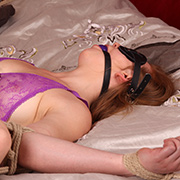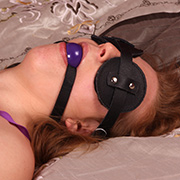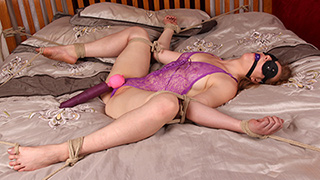 After a long day of getting tied up and tormented, Sky is rewarded with, well, more rope. At least this time she has the prospect of orgasms in the near future. Sky starts in a spread eagle, at least in function. What makes this position special is that she's cinched in such a way that her own muscles are pulling against her. Every quiver or jerk to pull away only pulls her tighter. An added bonus is that it leaves her body very, VERY accessible; perfect for when you have a magicwand in one hand and less than noble ideas in the other.

SB Challenge: Sky's Nipple Tugs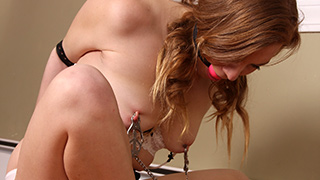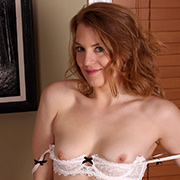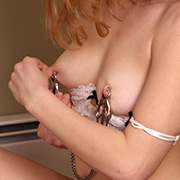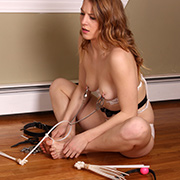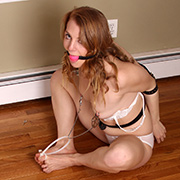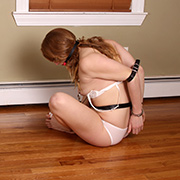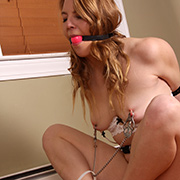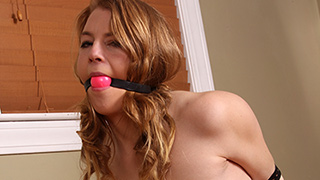 For Sky's challenge she had to attach clover clamps to her toes while securing her hands and elbows behind her back. After tossing the key across the room, she soon found it was easier said than done. Inching her butt ever so slowly across the floor she tries her best to keep the tugs to a minimum. Judging by her squeals as she moves, her success is limited at best. Now if she can find where she tossed the key, Sky's luck might finally begin to change.

Sky vs. Her Sweet Struggle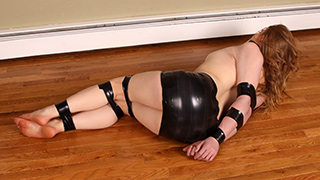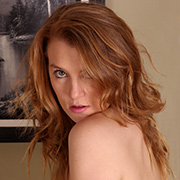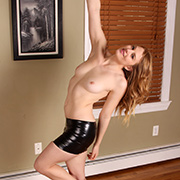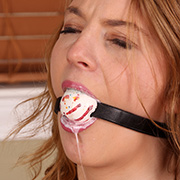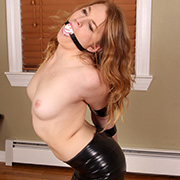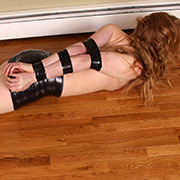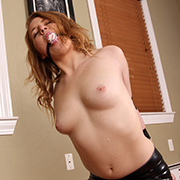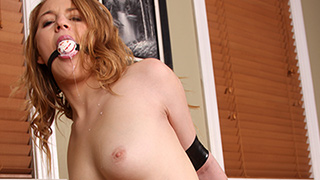 On any other day, enjoying the huge 2" jawbreaker would have been a pleasure. Today, the solid sugarball is her release timer. Sky knew all too well how strong the vinyl tape was which circled her elbows, wrists, and legs, but she struggled anyway. Despite knowing how futile the effort was, it still seemed easier than finishing the jawbreaker. With surgery drool running down her chin and chest, she pled for release but none came. The only thing going for Sky was that she had plenty of energy to keep struggling.