Lola vs. Her Safe Space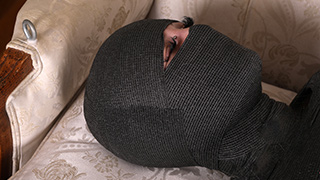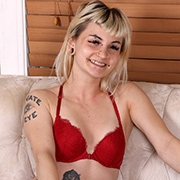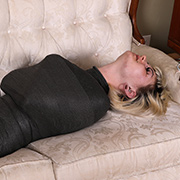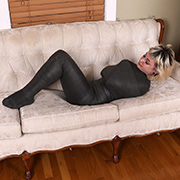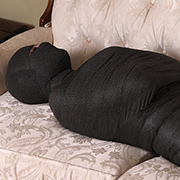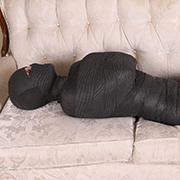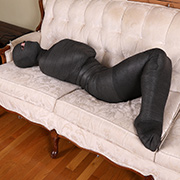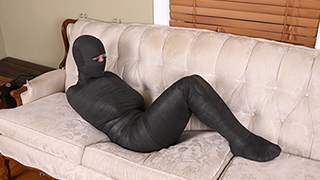 There are those who are terrified of being mummified but not Lola. She falls into it like a warm embrace. Wrapped head to two in vetwrap she tries her best to escape but there are too many layers, just the way she loves it. Between struggling she answers questions on how mummification makes her feel, and why she'd love to stay wrapped forever.

Emily vs. Her Rigid Spread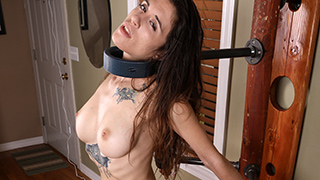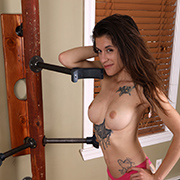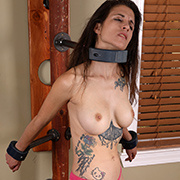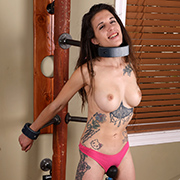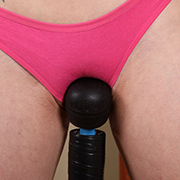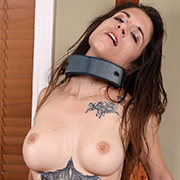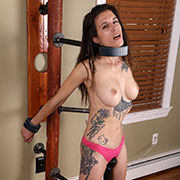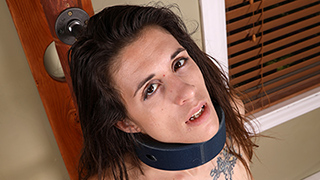 Emily often finds herself at the mercy of my new inventions. To my chagrin she often finds flaws and loves to break free. Knowing she had plans I coerced her into another test before she left. Likely expecting a quick escape, that notion is soon dashed after the last cuff is secured. With her arms pulled back and neck held forward her pussy is pressed firmly against the wand. Unable to move away from the wand, the inevitable orgasms overtake her. Realizing escape just isn't in the cards for her it seems her afternoon plans have changed.

Rachel vs. Fresh Leather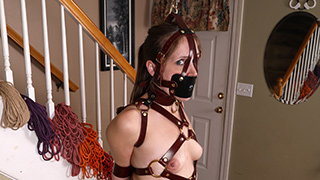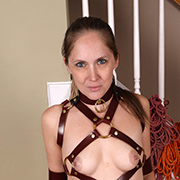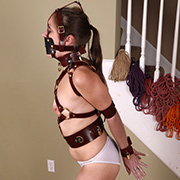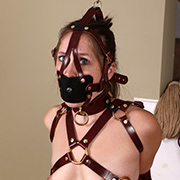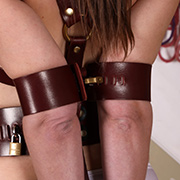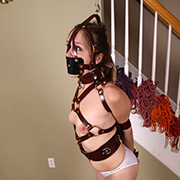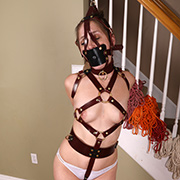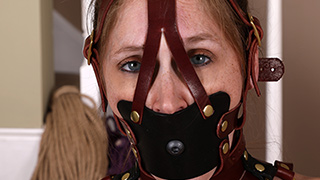 For a few weeks, I've been waiting to use a nice commissioned leather set on someone. Without knowing it, Rachel became that person when she walked through the door. Like all new things you have to test it thoroughly to ensure it works properly. In a word, inescapable. So with a muzzle gag strapped tight and her body, arms, and legs locked in leather, Rachel was ready. Connecting her gag to a chain above to keep her on her toes she was a sight to behold. A set of nipple clamps complete her outfit. Watching her squirm, I realize it's going to be hard to let her free, but we'll worry about that later. Much later.

Hazel vs. Her Sweet Spot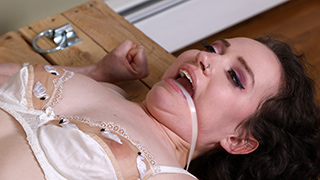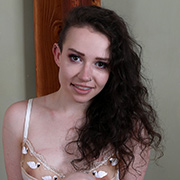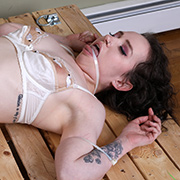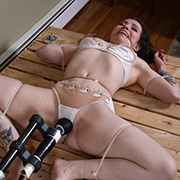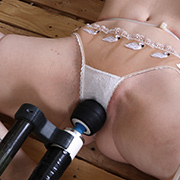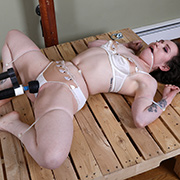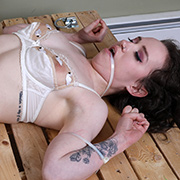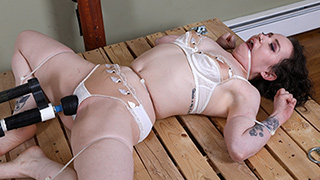 Strict bondage and forced orgasms... what more could a girl want? Hazel couldn't agree more as each one of her limbs is zip-tied down to the pallet. The wand is set up with a special rig to ensure she can't get away from the wand when things get intense. Lastly, a final zip tie is added as a token gag. While it won't quiet her, they are very annoying and uncomfortable. All and all, she definitely got what she wanted and then some.

Bella Luxx vs. Her Perilous Escape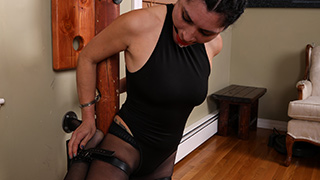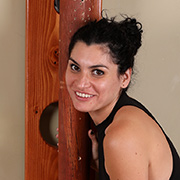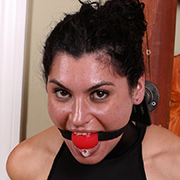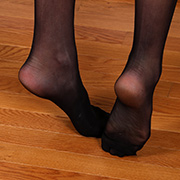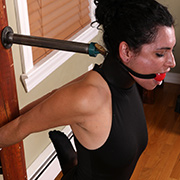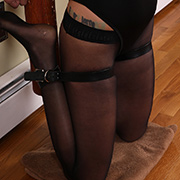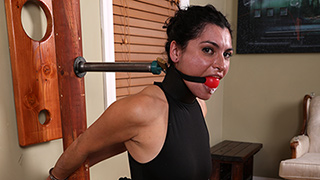 There are those who struggle in their bondage and those who give it their all to escape. If you give her a sliver of a chance, she'll get out every time. To make it extra difficult I attached her collar to a pole, keeping her neck high. Next, her legs are frogtied to keep her uncomfortably on her knees. Threading handcuffs through a hole in the post, Bella is cuffed. Her key for release is on the floor in front of her. Most would accept their fate; what will Bella do?