Bella vs. Gag Overload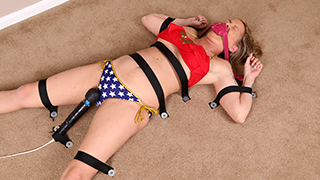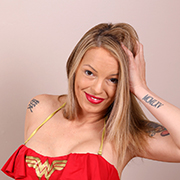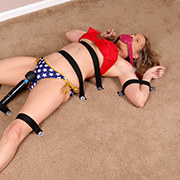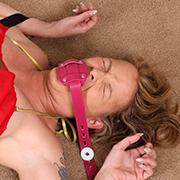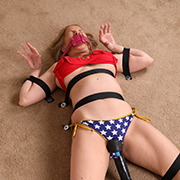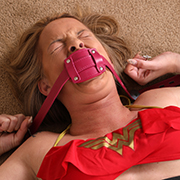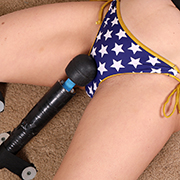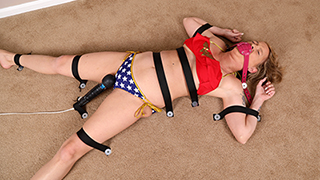 Using a magicwand on Bella can get rather loud. Instead of having neighbors complain, a 6 inch dildo gag will do the trick instead. WIth even her gag bolted in place she was ready to go. With a flick of the switch the wand vibrates on high. Strapped down she can barely move or make much noise. Perfect for a few hours of fun.

Rachel vs. Extra Security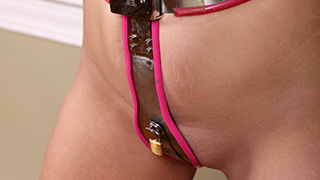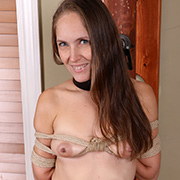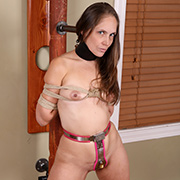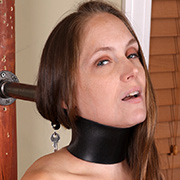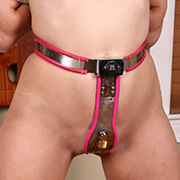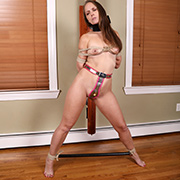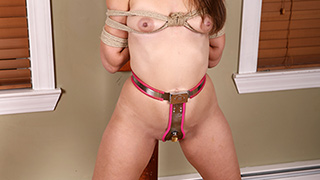 Rachel is an old pro when it comes to Locktober so this year she wanted to go big. Instead of one month she wanted to go a lot longer. To make sure there is no cheating, she gave the keys to me. Part of the agreement is to do inspections once a month in a manner of my choosing. So held up by a thick collar, her arms in a reverse prayer, and legs spread wide I felt she was secure enough to open the belt. That was until I noticed tool marks around the keyhole. Clearly she's trying to get the belt open. Knowing how important it was for her not to cheat there is only one option. Mixing a strong epoxy I spread it inside and around the lock before securing it again. Rachel tries to resist, but it's no use. Once the epoxy dries her belt will become permanent.

Amy vs. Her Twisted Fiddle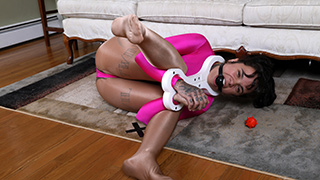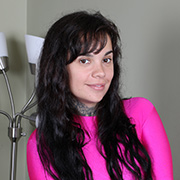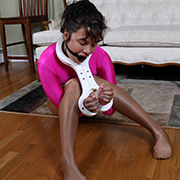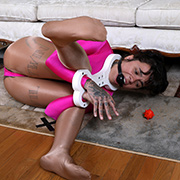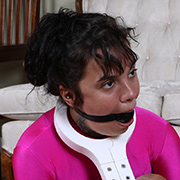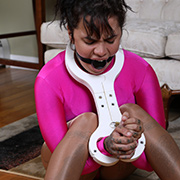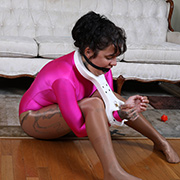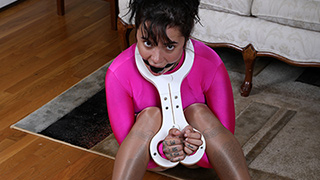 After printing this fiddle it was time to put it to the test. Unfortunately for Amy I had mistakenly printed it far more dense than needed. Escape simply wasn't an option, but she didn't need to know that. With her arms running under her legs into the fiddle, what little leverage she had was completely evaporated now. Her only chance for escape is to earn access to the key.

Bella vs. Her Sensory Overload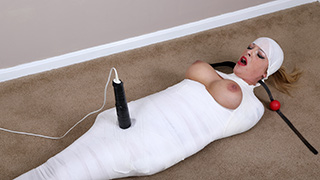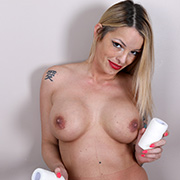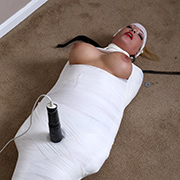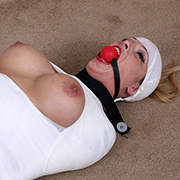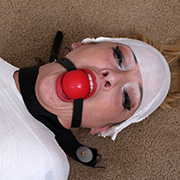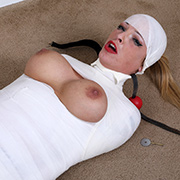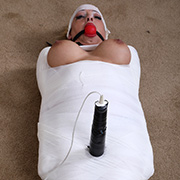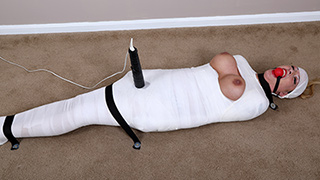 Bellow isn't one to balk at a tough predicament. As expected, while her body was covered in vetwrap her resolve didn't waver. Still able to wiggle in her encasement she knew she couldn't get free but didn't mind. When straps were added to bolt her to the floor including one around her neck her confidence starts to crack. Her eyes really went wide when a wand was put between her legs. The tighter the bondage the bigger the orgasm and she knew these would be mind-blowing.

Madison vs. Her Ballet Trial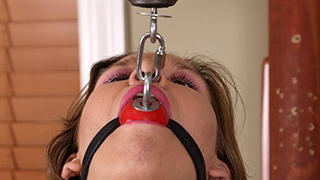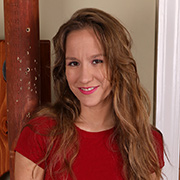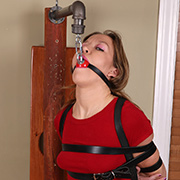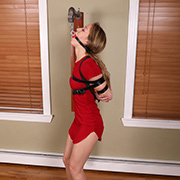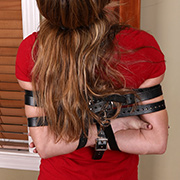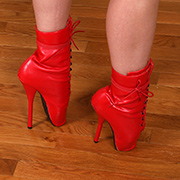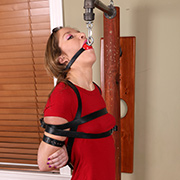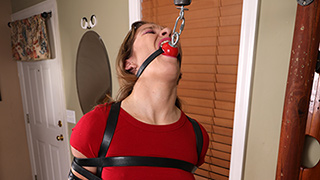 I had plans to tie Madison into a (mostly) comfortable hogtie today. She couldn't keep her eyes off the red ballet boots and how they'd look great with her dress. Conceding to a new plan it didn't take long for her to have second thoughts. If she's going to insist on wearing the boots, I'm going to insist she stand in them. Just to make it interesting, Madison is gagged with an eyebolt gag that connects above her. Trapped in her predicament she might regret not sticking with the plan but she was right about the boots looking great with her dress.