Hannah vs. The Bargaining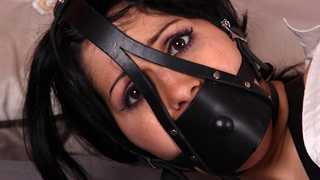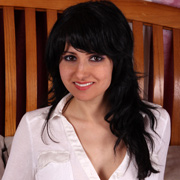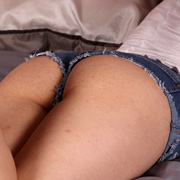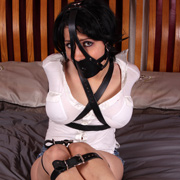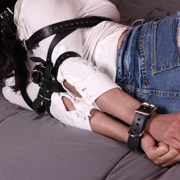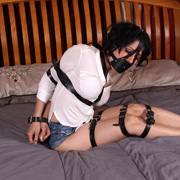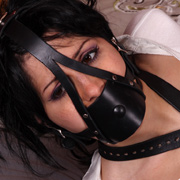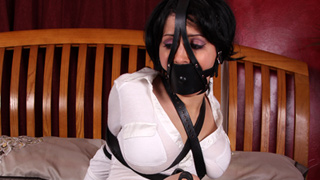 I wasn't even done putting the last strap in place when Hannah was already trying to talk her way out of her restraints. By talk I mean barely intelligible grunts through her full head harness gag. Ignoring her initial pleas I left her to test her restraints out. Elbows and wrists cinched together along with her legs. Getting out on her own wouldn't be easy, if even possible. When Hannah wouldn't relent her complaining I decided to take the comfort from her position and added another strap pulling her into a tight hogtie. Desperate to get some relief from her new position she is more than willing to do anything I ask in trade for some relief. Let the bargaining begin.

Laci Star vs. The Interview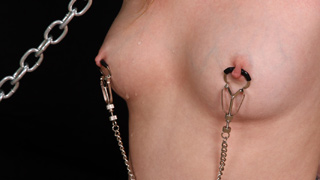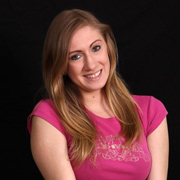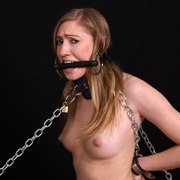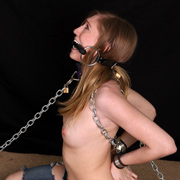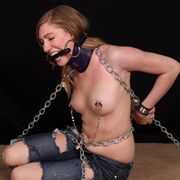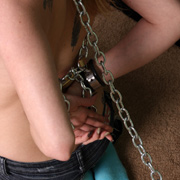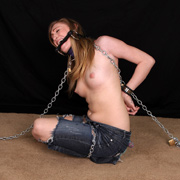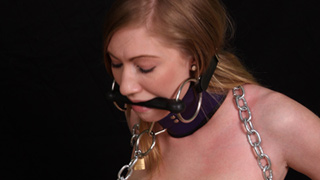 As Laci and I chatted before our interview she couldn't help but comment on how fake bondage was. How when her boyfriend does it she can squirm right out of it. She happily agrees to let me witness her escaping prowess in person as I locked chains to her collar, wrists, and legs. A chain around her neck and chest to keep her wrist cuffs high on her back and a bit gag for fun. Her expression immediately change when she realized this is not the bedroom bondage she's is used to. Laci struggles hard against the chains and floor bolts but we both know the keys in my hands are the only way out. As she soon finds out, if you're going to boast on your interview you better be able to back it up.

Jamie vs. The Double Wands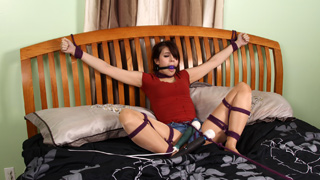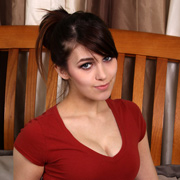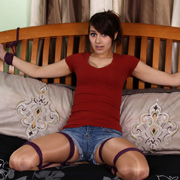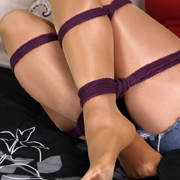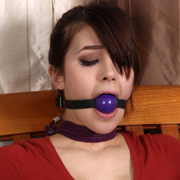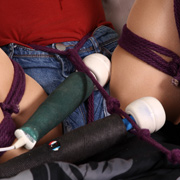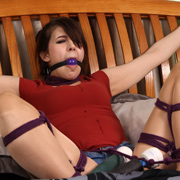 To say Jamie was a bit upset with the predicament I tied her into would be an understatement. All I remember is some utterance of it being uncomfortable before tightening the gag into her mouth. Jamie continued to make her displeasure with the situation as she struggled to get free. Before the neighbors start to wonder I rigged a tight crotch rope to her and tied it off to the end of the bed. Now unable to full sit upright she has to either pull on her crotch rope or let the rope around her neck tighten. Before she can complain I've already setup two magic wand vibrators that are quickly changing Jamie's attitude. Soon enough she gives in and lost in a sea of orgasms.

Liv vs. The Mummy Mounds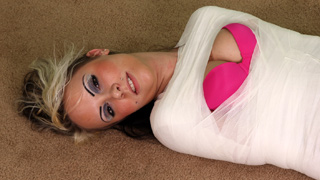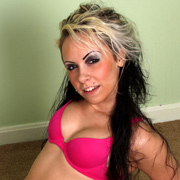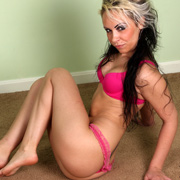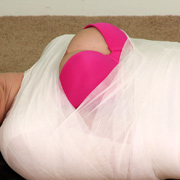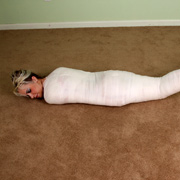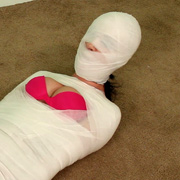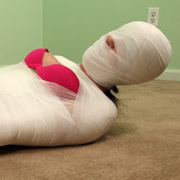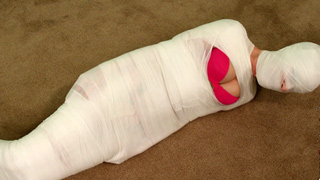 In Liv's quest to try out all things bondage, mummification is on today's agenda. The tight coils start at her feet and make their way up her legs. She tries to make a few jokes to hide her nervousness as the vetwrap inches up her legs. Soon her hands, chest, and shoulders are tightly compressed leaving only her perky mounds visible. Sealing in her fate and her world for the hours to come I encase her head in several layers. All her senses are now starved for input; straining for sounds, sight, or touch. All she can make out is the thumb of her increasing heartbeat as she tries to escape in a world of increasing compression and darkness.

Amanda vs. The Chair Strappado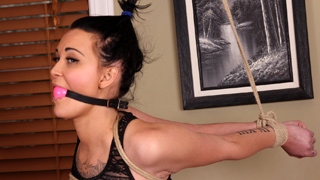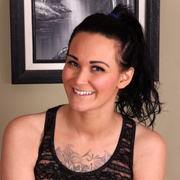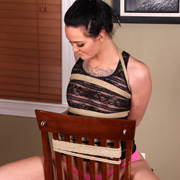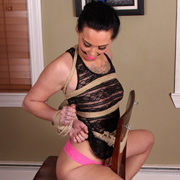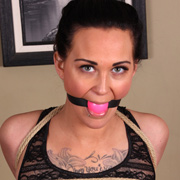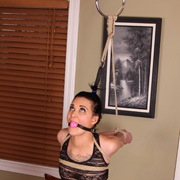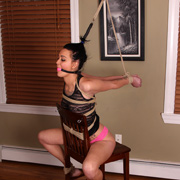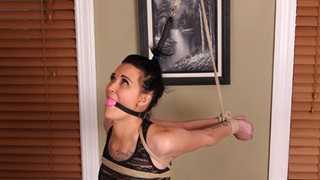 Amanda's legs are forced wide apart by the back of the chair. Her waist and ankles tightly secured to the wooden frame. Gagged and drooling onto the floor, she knew there had to be more. Her position was too easy; too comfortable. There was also the unused metal ring bound to her hair that had yet to be used. Amanda's suspicions didn't last long before her wrists were hiked high and secured through the very ring she was so curious about. Now her world was a balance. Pressure on her arms or pressure on her hair. A choice she'd be struggling with for a while.