Sarah vs. Her Long Hair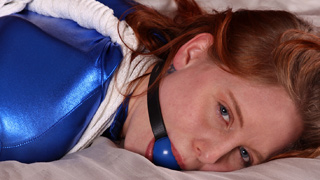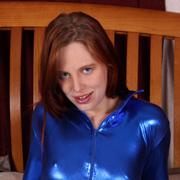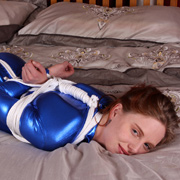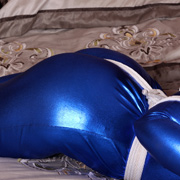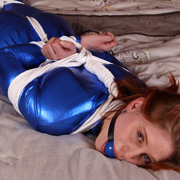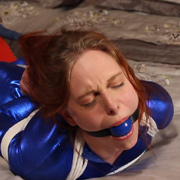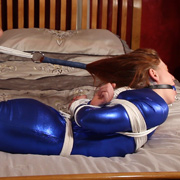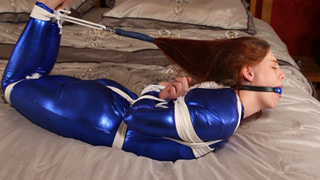 There's no question that Sarah loves rope and tighter the better. There is only one thing she enjoys more and a big reason she keeps her hair so long. As soon as I secured the last rope Sarah went right to struggling making sure there was no way out. Rolling and bouncing on the bed her freedom to move soon comes to a crashing halt when I tied her hair back to her ankles. Now Sarah's caught in a true predicament, pull her hair or continue to struggle. Gripping a tight hold her her bound hair I figured I'd let her have both as my finger dug into her very, very ticklish feet.

Laci Star vs. The Magic Bind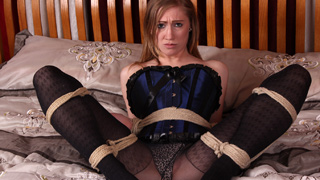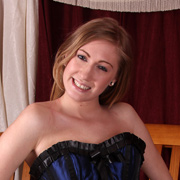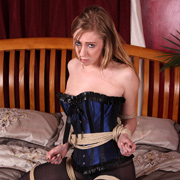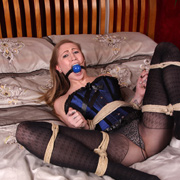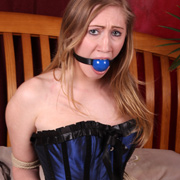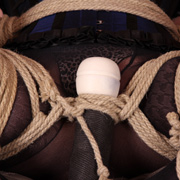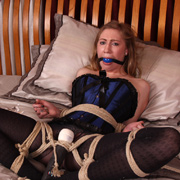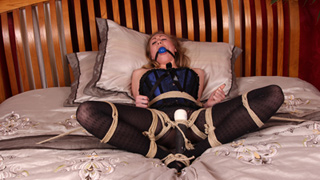 Pouting and moaning won't loosen Laci's ropes any but that doesn't stop her from trying. With her legs frogtied and elbows cinched close her fingers are left to paw at knots impossibly out of reach. Despite her waist crushing corset she puts up a good struggle. Once most of the fight is worn away the real fun begins when a magic wand is securely bound to her clit. Even on low Laci is panting and bucking within seconds. A few more ropes keep her legs wide open leaving her completely exposed. When the wand is turned to high her orgasms come in a constant stream and totally helpless to stop it.

Cali vs. The Bed Arch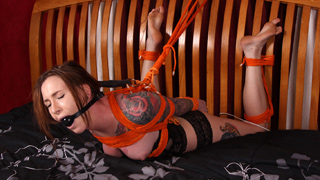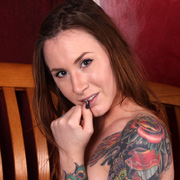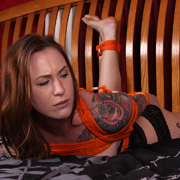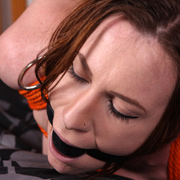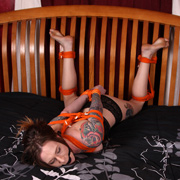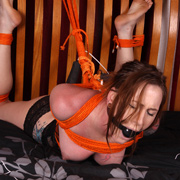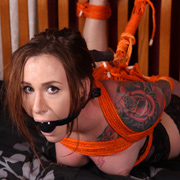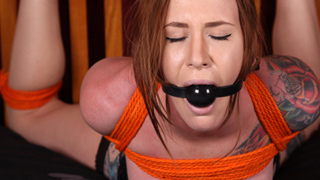 Cali starts with her legs tied to the headboard and wrists tied behind her. She struggles while testing her bonds; the inability to roll over already frustrating her. Unable to get away I loop a rope around her chest harness and up the the head board. While the magic wand distracts her, a swift pull and Cali is yanked up with her breasts off the bed. If Cali thought she was stuck before, this was a whole new level. Uncomfortable and unable to move her only reprise is the vibe in her hands.

Sarah vs. Her Busy Hands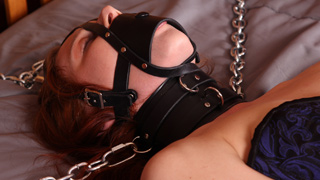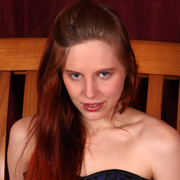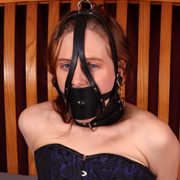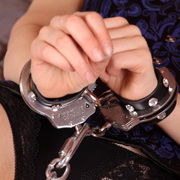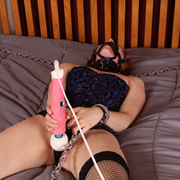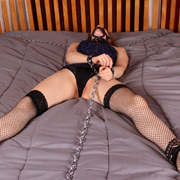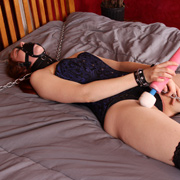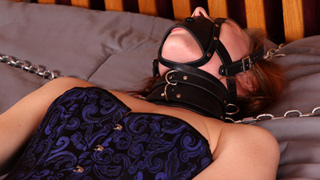 Her legs are cuffed first and attached to chains pulling them wide. Then Sarah's collar is attached to both bed corner. Her mouth is already stuffed with a large ball and secured with a trainer harness with an attachment on top. Since Sarah was going to be a while I wanted to see how she's pass the time. With her hands cuffed over her pussy I got my answer soon enough. As soon as I brought the magic wand near she snatched it up. I have a feeling hours could go by and she'd never even notice.

Hannah vs. The Extra Belts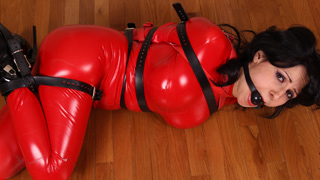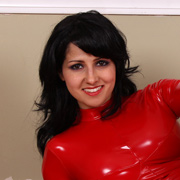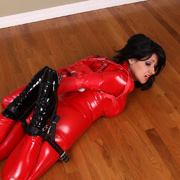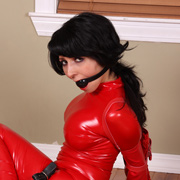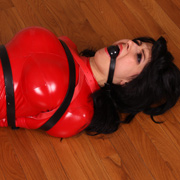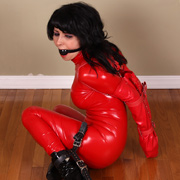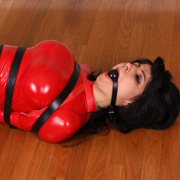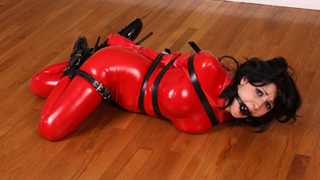 When someone looks as good as Hannah does in a catsuit you can't help but want to keep them in it. She starts with her legs frogtied, ballet boots locked on and belted tightly in place. I slide an armbinder up her arms and lace it tight leaving her totally helpless. Squirming on the floor Hannah tries her best to find a way out but it's not use. Knowing how flexible she is I can't help but add a few more belts around her chest and arms cinching everything extra tight. Hannah complains at first, but then again she's not in much of a position to do anything about it either.