Autumn vs. Her Second Thought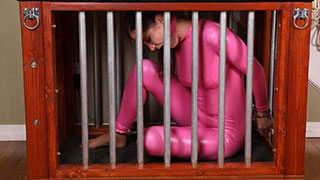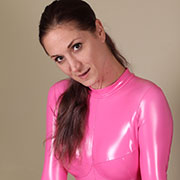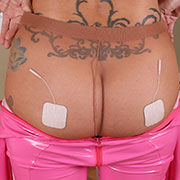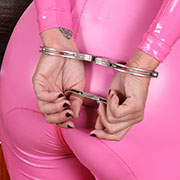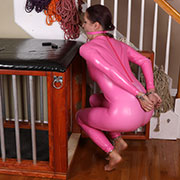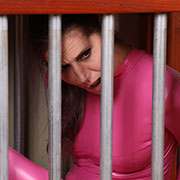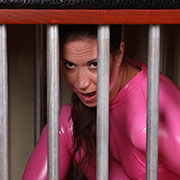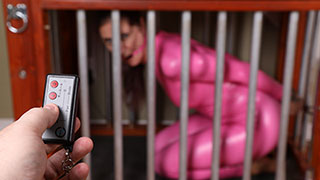 Feeling frisky in her catsuit Autumn asked if she could be tied up while eyeing the magic wand nearby. Knowing what she was hoping for I let her believe it while I zipped a TENS box inside her catsuit. Once the zipper goes up it's too late to back out. One she realizes things are not going as she planned she starts to have second thoughts. A good jolt from the TENS gets her back on track, however. Trying to avoid continued shocks she gags and cuffs herself and ends up in the cage. Begrudgingly she closed the door behind her knowing her fate was sealed.

Sage vs. Her Cheating Ways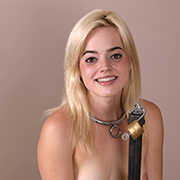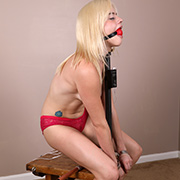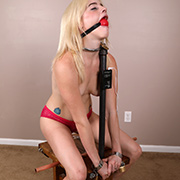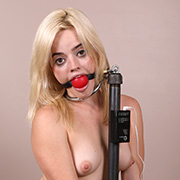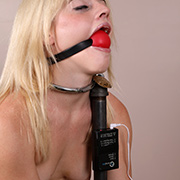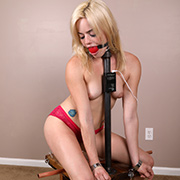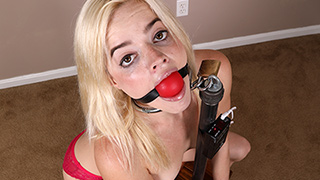 While chatting about what scenes to try the topic of predicament bondage came up. Specifically, that Sage had never tried it before. After explaining the basics to her she was excited to try it. The set up itself wasn't complicated, just a copper bar to keep her on her toes when the power is turned on. It was enough to make her wonder if she had made a rash decision. During her struggles, Sage does manage to disconnect a wire and fake being shocked so I don't notice there is a problem. I had planned on taking it easy on her but it's obvious she's going to need an extended stay in her predicament.

Bella vs. Her Silent Desire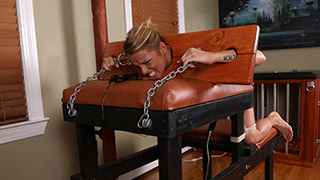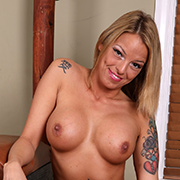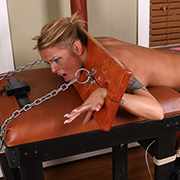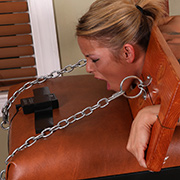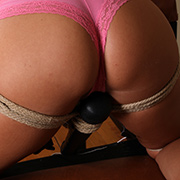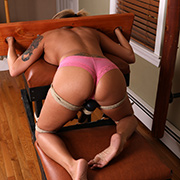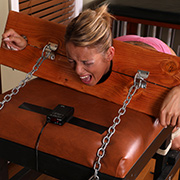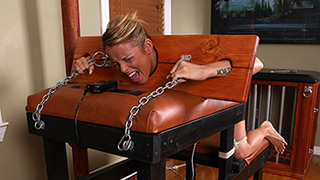 Surprises are always fun, at least if you're not on the wrong side of restraints. From Bella's perspective being put into stock and tied to a bench wasn't so bad. It certainly helped that a magic wand was tied between her legs. Good times are ahead from her perspective. All that changed when the TENS unit came out but it's too late to back out now. With the electricity set to shock whenever she makes a sound it doesn't take but an instant for her protests to silence. Making matters worse the vibrator is turned on leaving her struggling to keep quiet. Bella is forced to fight off her inevitable orgasm knowing that if she gives in the pleasure might not be worth the pain.

Holle vs Her Invisible Fence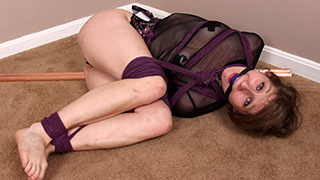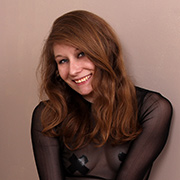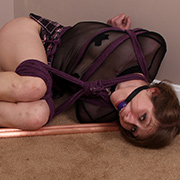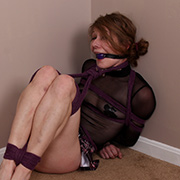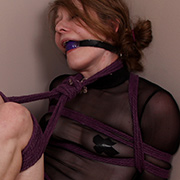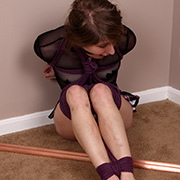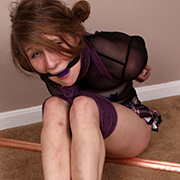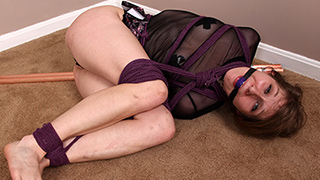 Despite being bound tightly Holle tends to wander. Like most problems, there's a solution and for Holle, it only took a couple of copper bars. Placed in the corner of the room both bars are connected to a TENS ensuring that any contact is quickly discouraged. Bound as she is it's nearly impossible to find a way over. Maybe once the batteries run out in the TENS she'll get a reprieve but that's hours away. Until then she'll be forced to struggle in the corner safe from getting into any trouble.

Rachel vs. Her Charged Ass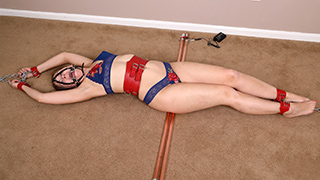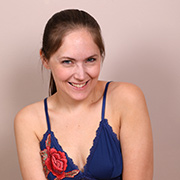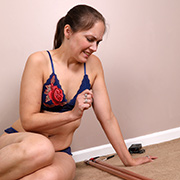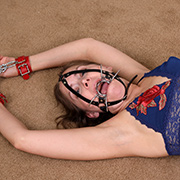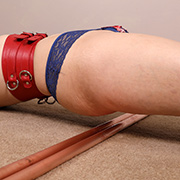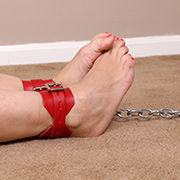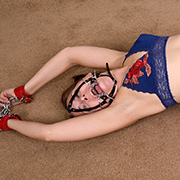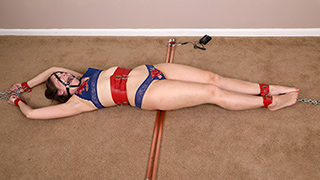 They say the mind gives out before the body does, but what if you can push the mind to keep trying? It's a mental puzzle Rachel will have plenty of time to contemplate in her predicament. She is stretched across two copper pipes and has one simple task, to keep her ass off the ground. To give her mind plenty of motivation a TENS unit is connected to the pipes discouraged giving up early. Right off the bat, the effectiveness is obvious as she refuses to relax even when told it is turned off. How long can she last? Will her mind or her muscles give out first? These are all questions our playtime with Rachel will find out.