Amy vs. The Forced Experiment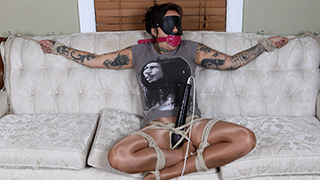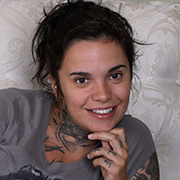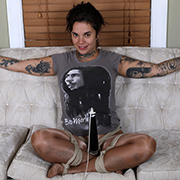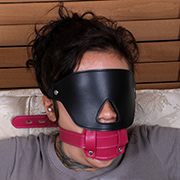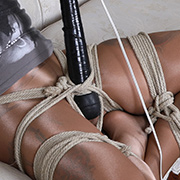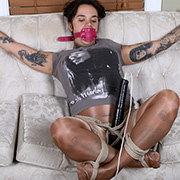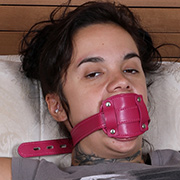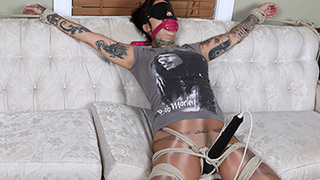 Amy decides to try to give the whole forced orgasm experiment a whirl this week. Well aware of the effect the wand has on her she's still confident she can remain in control. Rigged to the couch with rope and a penis gag the experiment begins. As per usual with these experiments, the wand starts off low and is looking good for Amy. As so often happens, when the wand is kicked into high the game changes.

Sage vs. Home Automation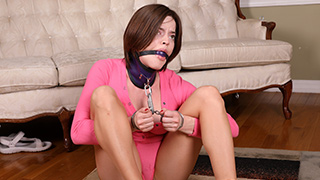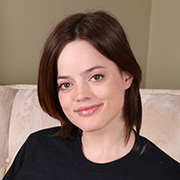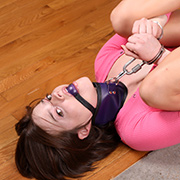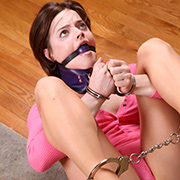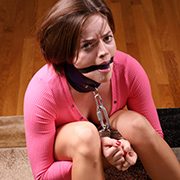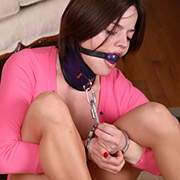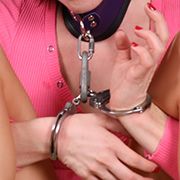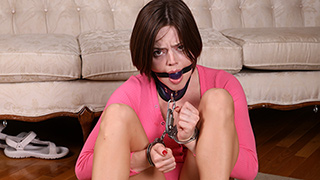 Sage swings by unannounced looking to get tied up for the afternoon. Having other plans I decline but she's insistent. Relenting, I offer to put her in a bind and leave the key nearby so she can let herself out. As she enjoys struggling in her cuffs she hears a beeping noise and the familiar sound of an automated vacuum. Sage is amused watching it move around her cleaning up the floor. It's not until it's too late when she notices it going straight for her key. Scooping it up it soon moves out of reach leaving her trying to catch it. Her foot manages to press the button to send it home which is under the couch and out of her reach.

Amelia vs. A Notch Up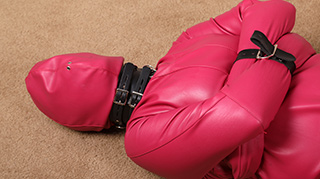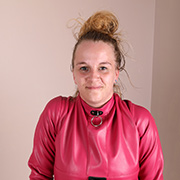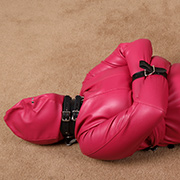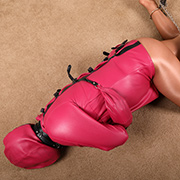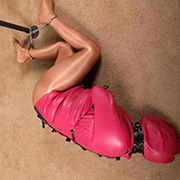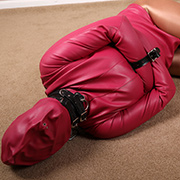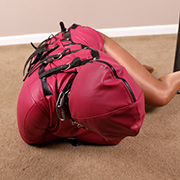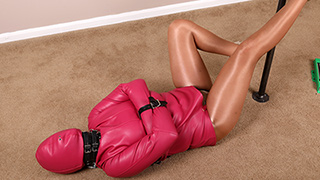 It had been far too long since Amelia had been properly tied up. I knew just the thing to do the trick. Gagged tightly a hood goes over her head blocking out all vision as well. Amelia's arms are cinched into a straitjacket and it's all sealed together with a stiff collar. To make things interesting her legs are cuffed around a pole and her collar locked as well to keep her upright.

Amy vs. Her Twisted Fiddle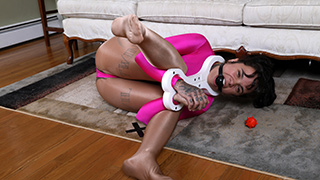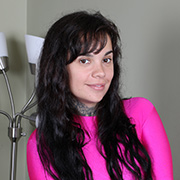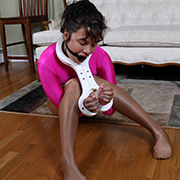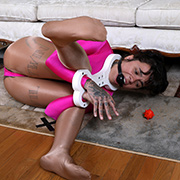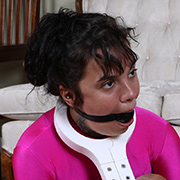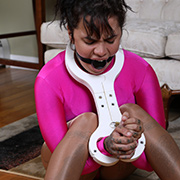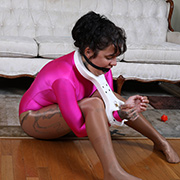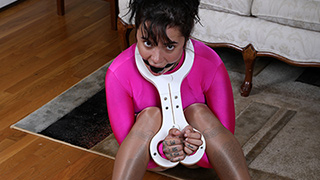 After printing this fiddle it was time to put it to the test. Unfortunately for Amy I had mistakenly printed it far more dense than needed. Escape simply wasn't an option, but she didn't need to know that. With her arms running under her legs into the fiddle, what little leverage she had was completely evaporated now. Her only chance for escape is to earn access to the key.

Hazel vs. Her Nylon Starfish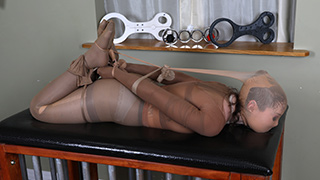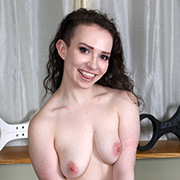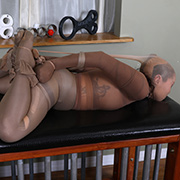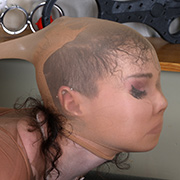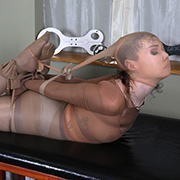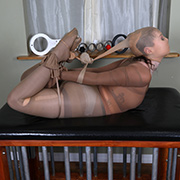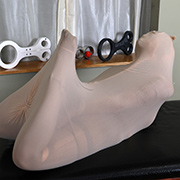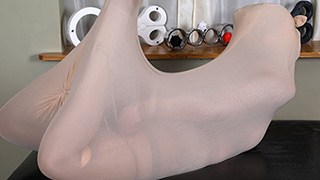 Wondering what I had in store for her Hazel only had a puzzled look when I put a huge bin of pantyhose in front of her. As layer after layer was added she started to get the idea. Even more are used to secure her body into a hogtie but the best is yet to come. Using a body sized pantyhose sack she is stuffed inside. With plenty of extra room, the bag is twisted and pulled back over her ensuring she will have no chance of getting free of her nylon prison.