Calisa vs. Her First Warning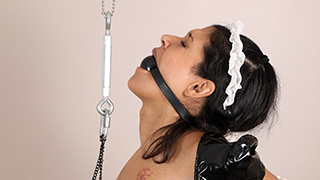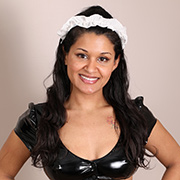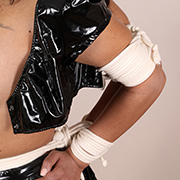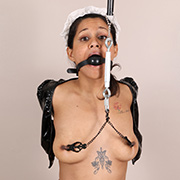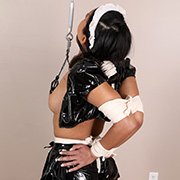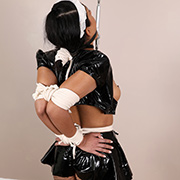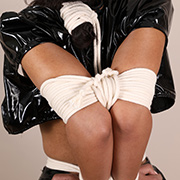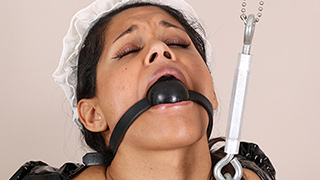 After hiring Calisa to be a bondage maid, she seemed to be doing great at first. Despite her arms usually being tied, small items seemed to go missing. After a planted $100 bill went missing it was time to have a talk with her. With her arms cinched behind her, she's brought into the back room to get a confession. Nipple clamps are added and attached to a special device. At the press of a button, she's on her toes desperate to relieve the tension on her nipples. By the end of it, Calisa is certain she never wants to get caught again.

Faith vs. Her Evil Heels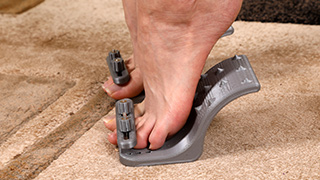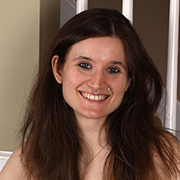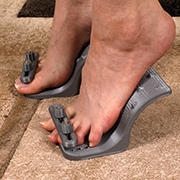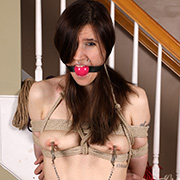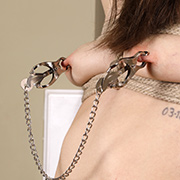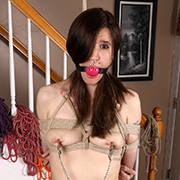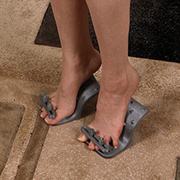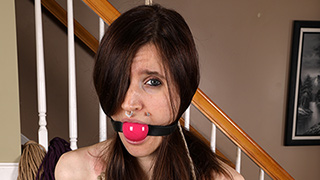 It's been a minute since Faith has stopped by. Luckily for her, we have a new set of spike heels for her to test. Once they are clamped onto her toes, pointy spikes threaten to torment her soles. Gagged and bound into a standing position Faith must keep on her toes in order to avoid making matters worse. As the minutes tick by and it's obvious it's becoming more difficult to keep her foot pain at bay. A set of nipple clamps seems to do a great job keeping her distracted from the evil spikes. One thing is certain, the heels are passing all tests with flying colors.

Bella Luxx vs. Her Phone Addiction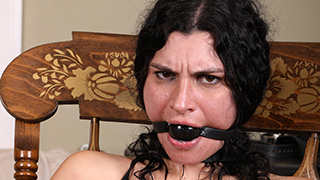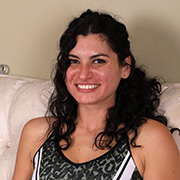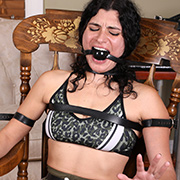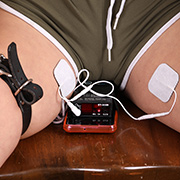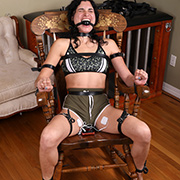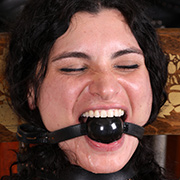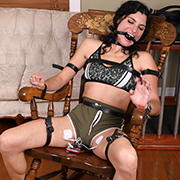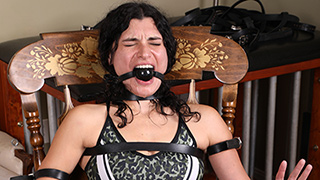 Typing away on her phone Bella continues to ignore me while I try to describe the next scene. After several attempts I assume she knows what she's in for and start strapping her down to a chair. All the while her phone keeps chiming with notifications. Getting antsy, Bella desperately wants to get free to check it but a ball gag cuts off her whining. Since she's so focused on her phone, I pair it with a sound sensitive TENS box to shock her for every notification. If 5 minutes goes by without a shock I'll let her free, but I suspect it will be a long night.

Gomita vs. The Quiet Game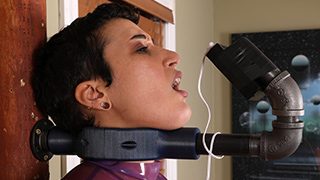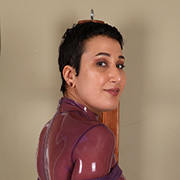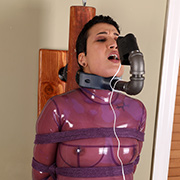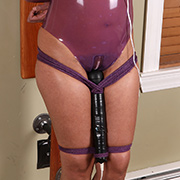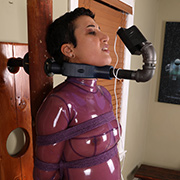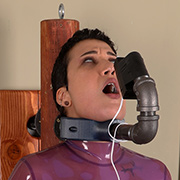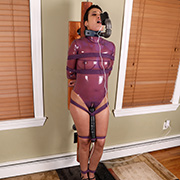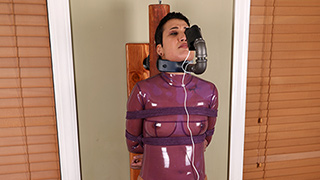 It was a day of firsts for Gomita. Having never experienced electric play or a magic wand before, she's tossed in the deep end. She's tied with rope and held standing by a mounted collar. In front of her face is a sound sensitive TENS unit. Between her legs is a magic wand secured tightly in place. Each by itself is easy enough to deal with, but soon finds that once the wand is on it's very difficult to keep quiet. The powerful sensations make her body squirm with pleasure as her lips quiver desperate to keep quiet. Even her breath must be controlled to avoid the bite of an electric shock.

Sage vs. Her Sore Nipples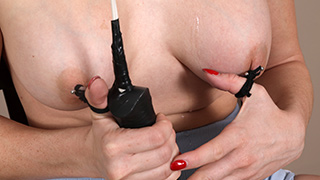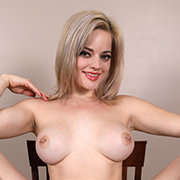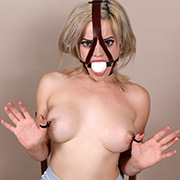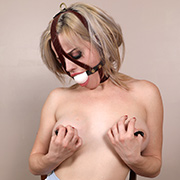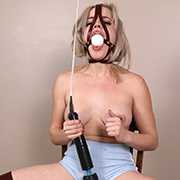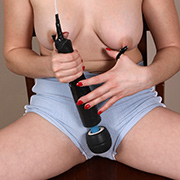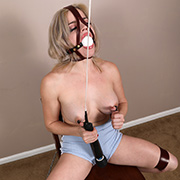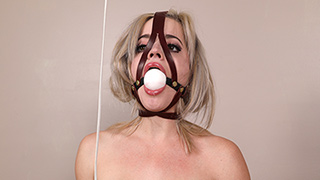 Often the best predicaments are those where their deviousness is not apparent. When Sage's nipple piercings were tied to her thumbs, she was puzzled. While effective, it was certainly manageable. A magicwand is suspended in front of her, but without help, it won't offer much enjoyment. She was pulling her nipples to reach the wand and keep it working in the right place; her situation started to become apparent. To maintain the pressure required a constant pull on her now sore nipples. Adding to her frustration, her arms were beginning to tire but relaxing would only make matters worse. Torn between pleasure and pain, Sage opts for both. With loud moans through her gag, it's apparent she made the right choice.