Joy vs. Her Compelling Workout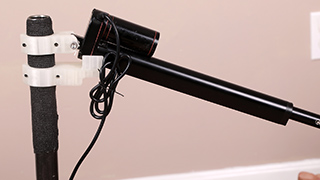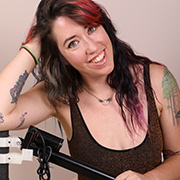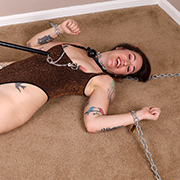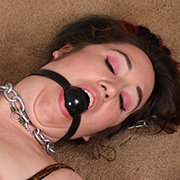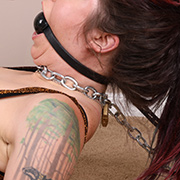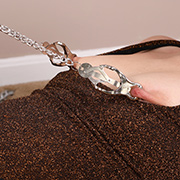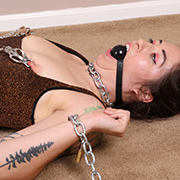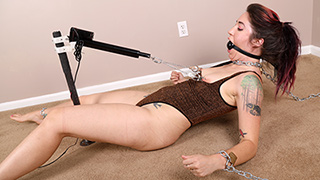 Joy can't help the smile on her face when I tell her I have a new predicament for her. Once she is chained down to the floor she gets to see what is in store for her. As her nipple clamps are connected to the actuator she starts to put it all together. The final bow is her neck chain bolted to the floor. When activated her clamps are pulled up while her neck chain holds her down. Only her muscles can keep her in the middle. How long can Joy hold out?

Sage vs. Her Subtle Struggle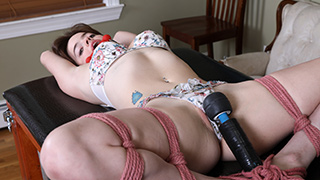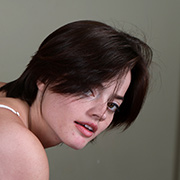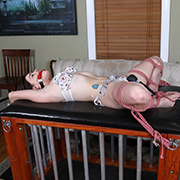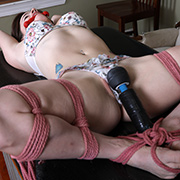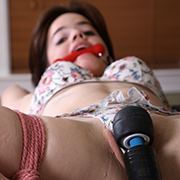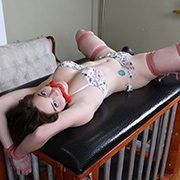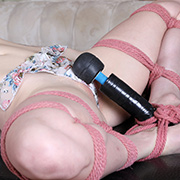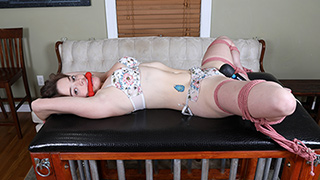 There are classic predicaments that will never get old and this is certainly one of them. Sage is tied securely to the top of the cage with a magicwand resting comfortably in just the right spot. When it finally turns on it feels good but Sage is unable to press against it. Helpless and struggling for purchase, the ropes easily keep her frustration in check. The wand is on a timer so if she can't climax in time she'll not only be stuck but frustrated as well.

Bella Luxx vs. Her Perilous Escape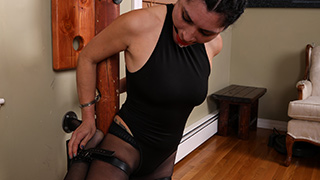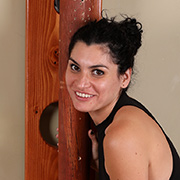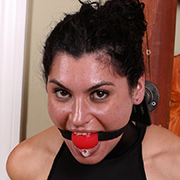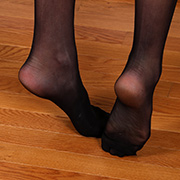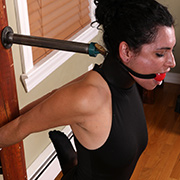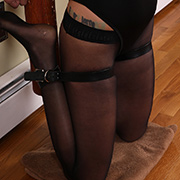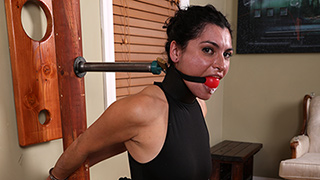 There are those who struggle in their bondage and those who give it their all to escape. If you give her a sliver of a chance, she'll get out every time. To make it extra difficult I attached her collar to a pole, keeping her neck high. Next, her legs are frogtied to keep her uncomfortably on her knees. Threading handcuffs through a hole in the post, Bella is cuffed. Her key for release is on the floor in front of her. Most would accept their fate; what will Bella do?

Bella vs. Her Sensory Overload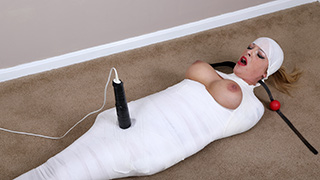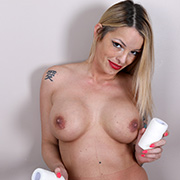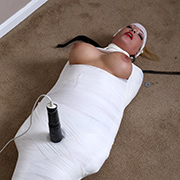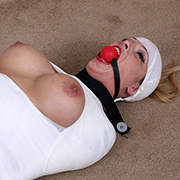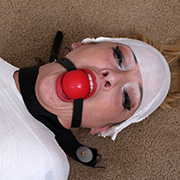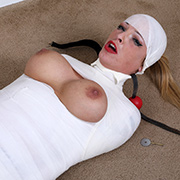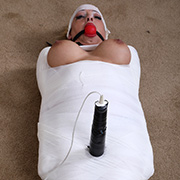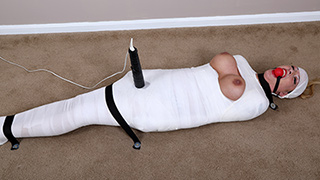 Bellow isn't one to balk at a tough predicament. As expected, while her body was covered in vetwrap her resolve didn't waver. Still able to wiggle in her encasement she knew she couldn't get free but didn't mind. When straps were added to bolt her to the floor including one around her neck her confidence starts to crack. Her eyes really went wide when a wand was put between her legs. The tighter the bondage the bigger the orgasm and she knew these would be mind-blowing.

Joy vs. Her Leather Lockdown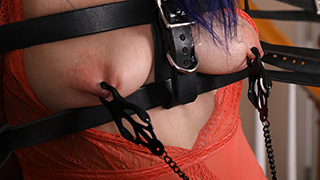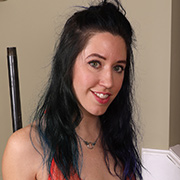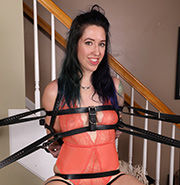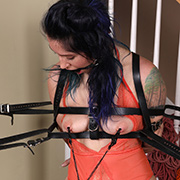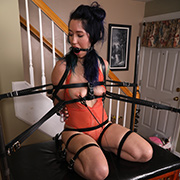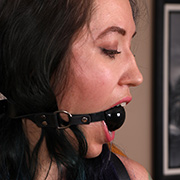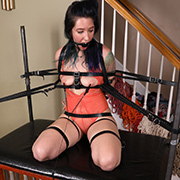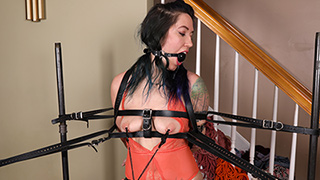 I love it when girls give it their all and try to escape. With Joy rigged tight with a dozen belts I could tell she was excited to give it her all. Of course, that would be too easy. Weighted nipple clamps are added to her nipples and will pull with every struggle. With Joy you can't make things too easy as she usually finds a way.