Bella vs. The Pussy Puller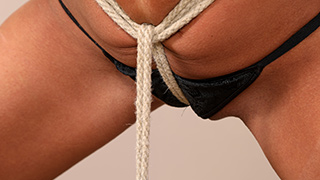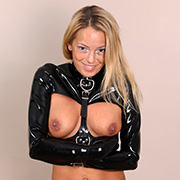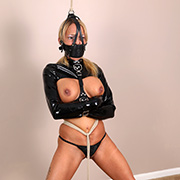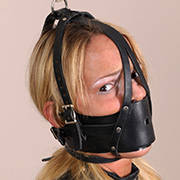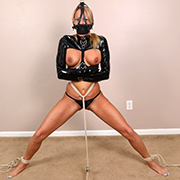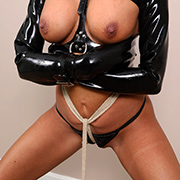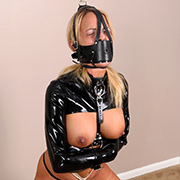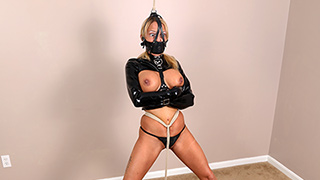 Normally watching Bella struggle in a bordello straitjacket and tape gag is plenty entertaining, but why stop there? By just adding a few floor anchors and some rope her situation is much worse. Her main worry being the crotch rope connected to an actuator. With a flip of a switch the rope is pulled down forcing her to swat. Not too far though as her head harness rope to the ceiling pulls tight. Stuck in limbo her eyes look hopefully towards the control box, hoping for a reprieve.

Stasha vs. Her Trust Fall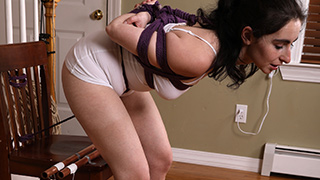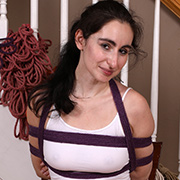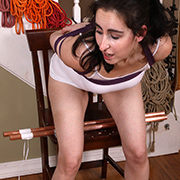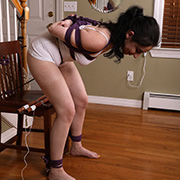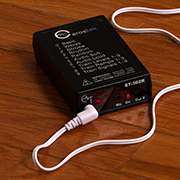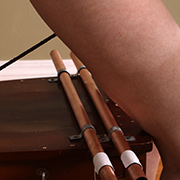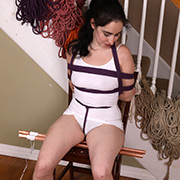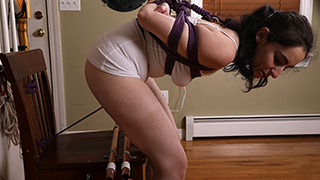 It is always a special time when someone is willing to step outside their comfort zone. Stasha's face says it all as she sits on copper bars. Having never experienced any electrical play, she is nearly shaking with anticipation. Her predicament is set up so she's unable to fully stand which will fatigue her legs. Stasha won't know when it's safe to sit down without testing. Her true challenge comes when she's told to sit down and trust the power is off. The conflict of emotions she struggles with is fascinating and quite entertaining.

Bella Luxx vs. Her Release Plan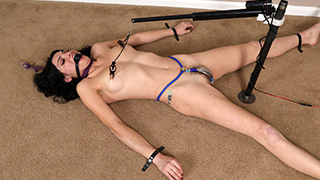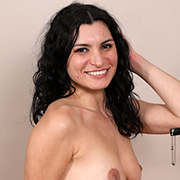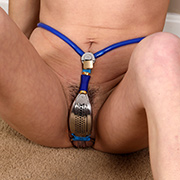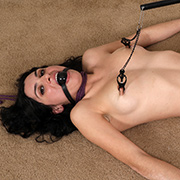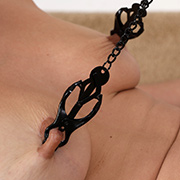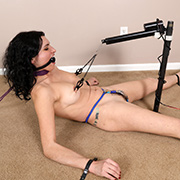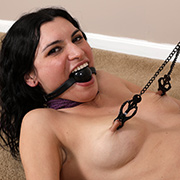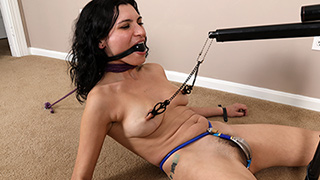 After spending a few days in her new belt Bella was already begging to get free. Since she was desperate, I decided to go easy on her. Only 15 situps and she'd be free. The only catch was she had to do them my way. Now that she's bolted to the floor wearing nipple clamps another few days in the belt might not be so bad. Unfortunately for her, there's no turning back. The whir of the actuator fills the room as her clamps are pulled away from her forcing her to sit up. Her neck rope keeps her torso at an angle, ensuring she can't find relief. Seconds tick by and muscles start to shake. As uncomfortable as she is, giving up will be far more painful.

Emily vs. Her Nagging Distraction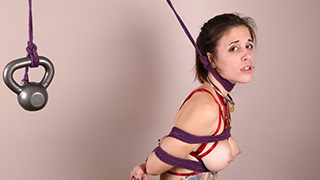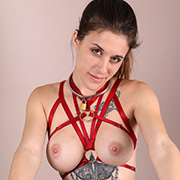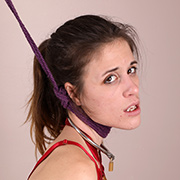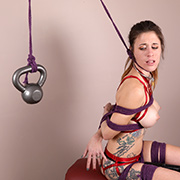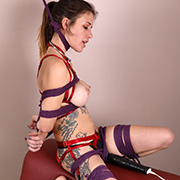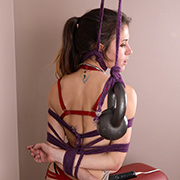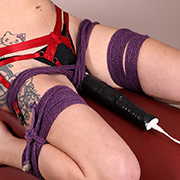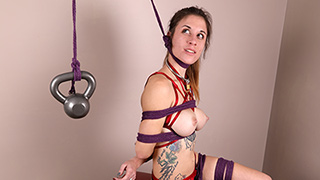 Was I going to let Emily have some quality time with the magicwand? Sure, but I wasn't going to make it easy for her either. Rigging her up in rope and perching her on the padded horse the perfect distraction came to mind. Tying a rope around her neck and tying it off to a 15-pound weight. The perfect amount to be annoying. Given how Emily struggles to get her orgasm, it seems to have worked.

Calisa vs. Her New Workout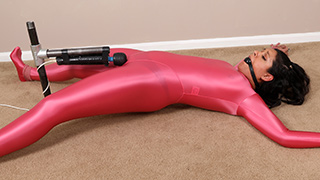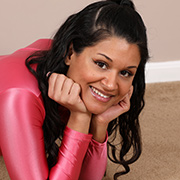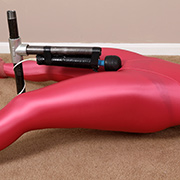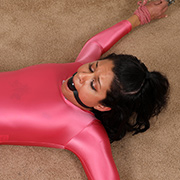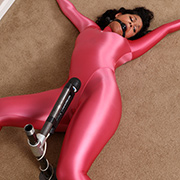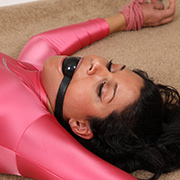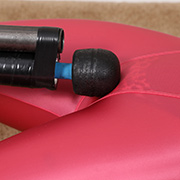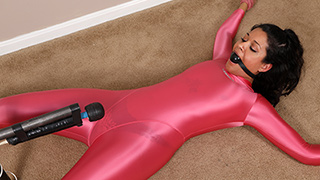 As this is the first time Calisa is visiting a good predicament seemed a good way to welcome her. Dressed in a shiny pink catsuit she is tied into a spreadeagle on the floor. Inches above her a magic wand is mounted with only one way to feel its pleasure. Tied in the position she's in makes it all the more difficult to reach but Calisa is determined. One way or another, she's getting that orgasm.