Cali vs. Tethered Troubles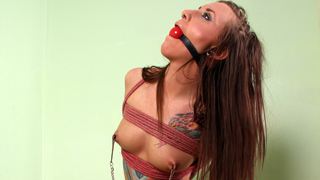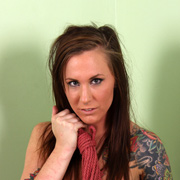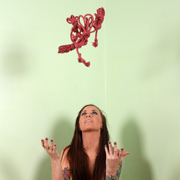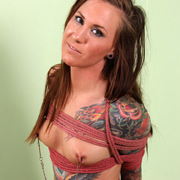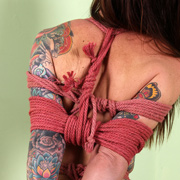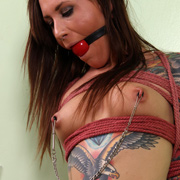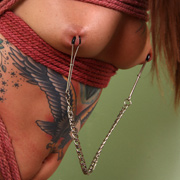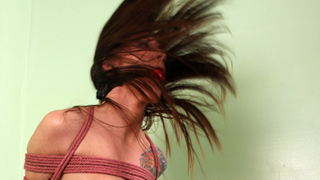 As soon as Cali walked through my door I couldn't wait to get her sexy body in ropes. I started by tightly tying her elbows and wrists behind her before I move on to her crotch rope. With a strong eyebolt in the floor I cinch her crotchrope tight leaving her helpless in the corner. Last, a big red ball gag and nipple clamps on her perfect tits complete her predicament. Cali seems like a strong and determined girl, I wonder if a crotch rope tether will keep her tame?

Leila vs. The Cargo Pallet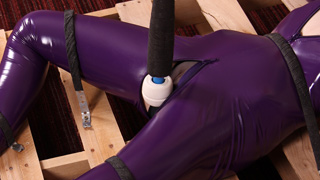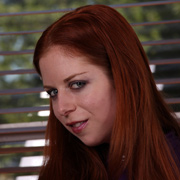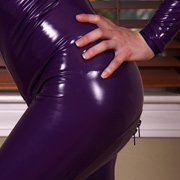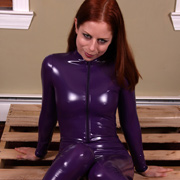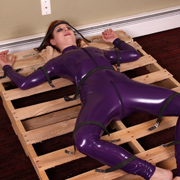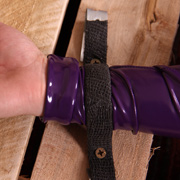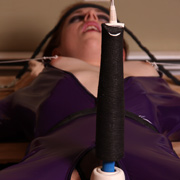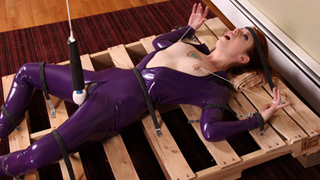 Everyone's recycling these days and I try to do my part. So when I found a discarded cargo pallet I knew just who I could repurpose it for. As I screwed each strap into place, Leila could feel the tight bands around her body making her limbs immovable. Forget about escaping. With her lightly squirming, I unzip her catsuit to reveal her lovely pierced nipples which I tie to her fingers to further discourage movement. With Leila totally helpless the magic wand in hung in place to graze against her pussy. If only she could move just a few millimeters closer.

Hana vs. The Monoglove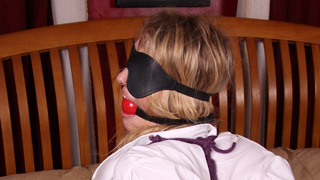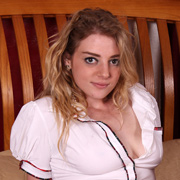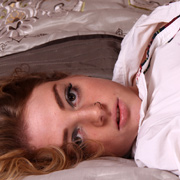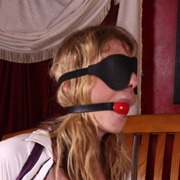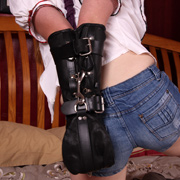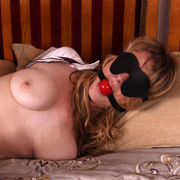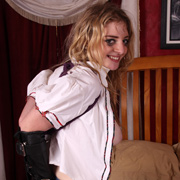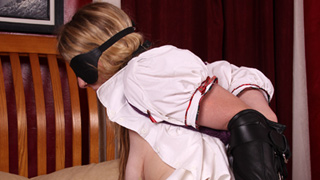 I'm happy to welcome another newbie to Bondage Junkies, Hana. When she told me she was double-jointed I had to see for myself. Using one of my tightest armbinders it slid up her arms like butter. Hana is so flexible in fact that even with everything strapped tight, she still had some wiggle room. Nothing a quick rope harness couldn't fix. Gagged and blindfolded she tries her to try and get free but is all smiles when I finally let her free. For her first time bound, I'd say she liked it!

Harmony vs. The Mummy Virgin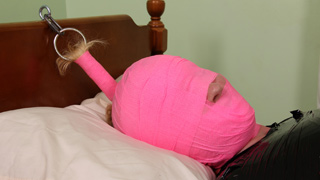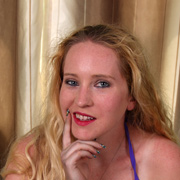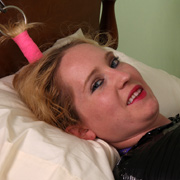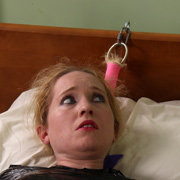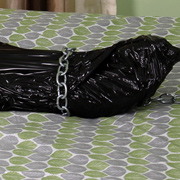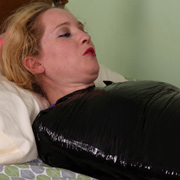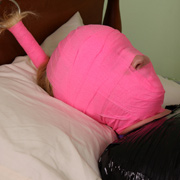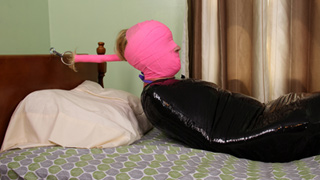 It has been a while since I had the opportunity to tie Harmony up again. I knew exactly what I was going to do, or so I thought. She made it perfectly clear that she really wanted to be mummified. Who am I to argue? With her in her bikini I wrap all her limbs in plastic before sealing her tight with black pallet wrap. A little chain and vetwrap secure her hair to the headboard and feet down below. Before wrapping her head in layers of vetwrap I asked her to try and escape. I was met with an incredulous look as if to say, why would I ever want to do that? I think she likes it!

Leila vs. The Chain Prayer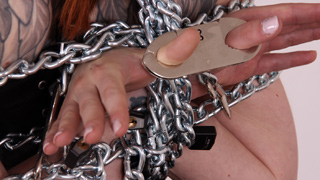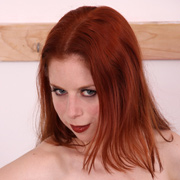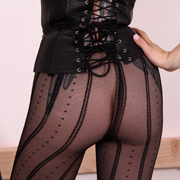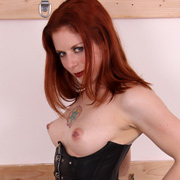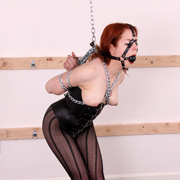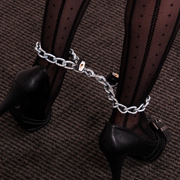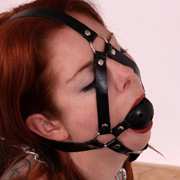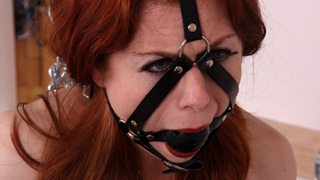 So what do you get when you mix a redhead yoga girl and a bunch of chain? Well in my case I went for broke and put Leila in a chained reverse prayer peppered with padlocks. Escape but a distant dream which is squashed when I ratchet on her thumbcuffs. A wiffle ball trainer gag leaves her drooling and moaning while attached to the ceiling with more chain. As she struggles helplessly I tempt her with a pole mounted vibrator and throw in a pair of nipple clamps free of charge. With Leila's nipple clamps tethered to the pole I'm left with one question. When will she realize that she can't back off the vibrator without pulling off the clamps?92