Lexi & Amanda vs. The Dueling Vibes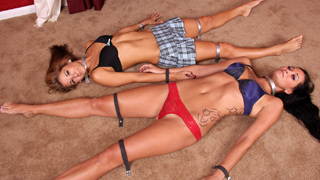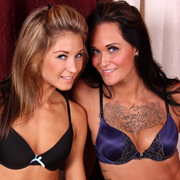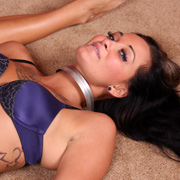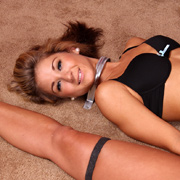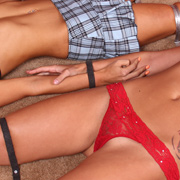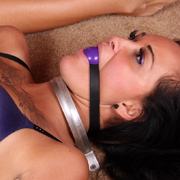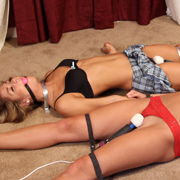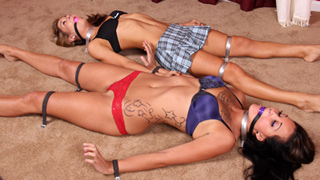 For a bondage newbie like Lexi getting bolted to the floor took some courage. So when she asked if she could have some moral support I happy to oblige. Lexi goes first with clamps around her legs, arms and neck followed by Amanda with the same treatment. With their hands bound in the middle both take to teasing and tickling each other and enjoying their predicament. While they are distracted I quickly secure two magic wands in place and letting them fly. The race begins with Lexi hitting her first of many orgasms in moments. With their hands caressing each other they can only lie there as the their orgasms consume them.

Jamie vs. The Black Mummy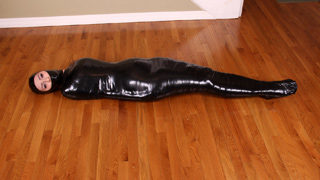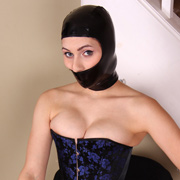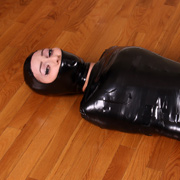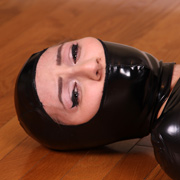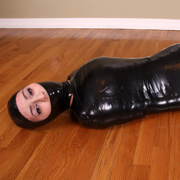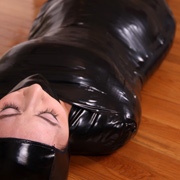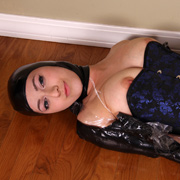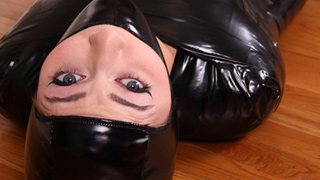 With a few rolls of electrical tape and Jamie dolled up in a tightly cinched corset I was in the mood for some mummification. Not just any wrap though, one so tight that squirming only seems to pull it tighter. As the electrical tape coils around her body I couldn't help but bury a little surprise for when I was done. With her wrapped tight I leave her to squirm and burn off some energy. Just when she's ready to give up I plug in the magic wand wrapped inside sending her into a frenzy. Jamie can only lay helpless as the corset and tape compress her into orgasmic bliss.

Serene vs. The Suction Cup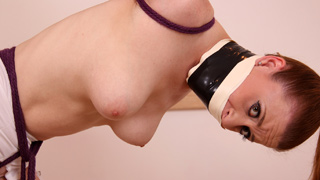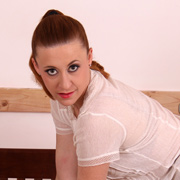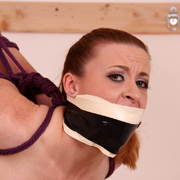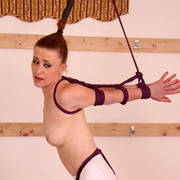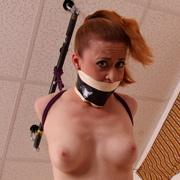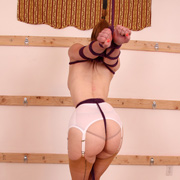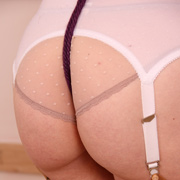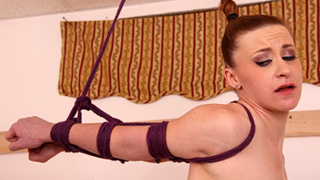 By the time beads of sweat formed on Serene's forehead she knew she was in trouble. Big trouble. Arms cinched tightly together in a strappado pulled high while her crotch rope pulled her down. Ease the arms, tighten the crotch rope and vice versa; a devilish predicament. With her mouth well gagged by her own hand, what really gnawed at her was that she had asked for this and even helped! I may have added a bit more than she expected, but Serene didn't seem to be in a position to complain.

Mesa vs. The Strappado Tripod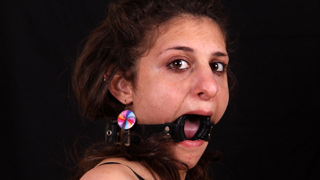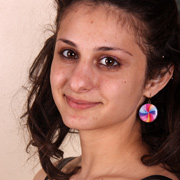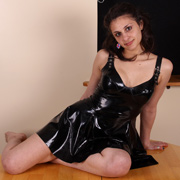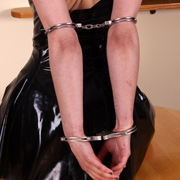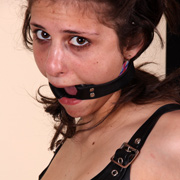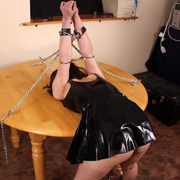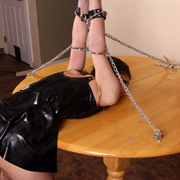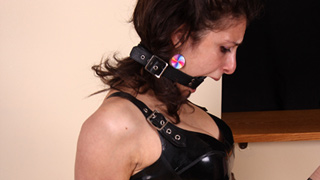 When I asked Mesa if she had any special requests for how to tie her up she emphatically answered 'tight & strict'. Always up for a challenge I was curious to see if Mesa was all talk. I start her off with a ring gag and handcuffs on her wrists and elbows. With her warmed up I proceed to attach her feet to the table legs. Next I attach chains to her wrist handcuffs and pull them tight to three anchors. With Mesa's arms straight in the air I can tell she's starting to struggle with the position. Just in time for me to pull out my crop.

Hana vs. The Elbow Squeeze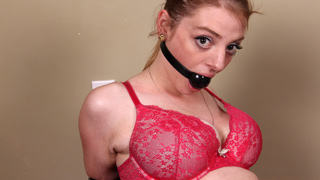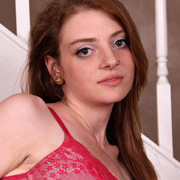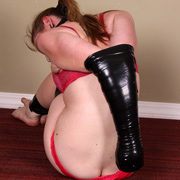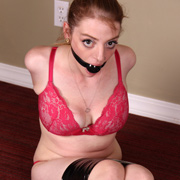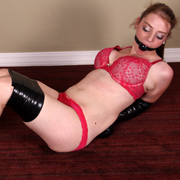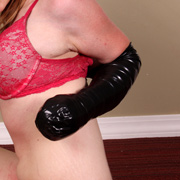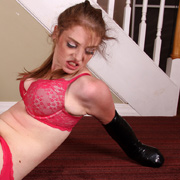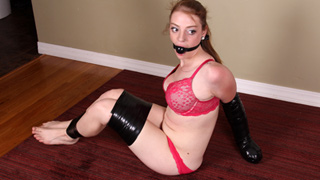 It has been a while since I had the pleasure of tying up Hana, but I distinctly remembered how bendy she was. What better way to start the fun than a super tight electrical tape armbinder. With two layers of 2" tape going up and down her arms escape wasn't even remotely possible. Hana struggles nonetheless, ever determined to prove me wrong. After several minutes I tape a magicwand in place giving her a good tease; at least until it's turned on high!