Leila vs. The Chain Star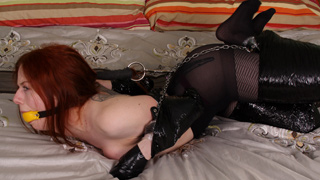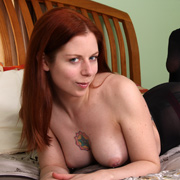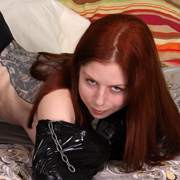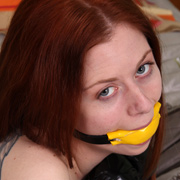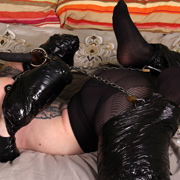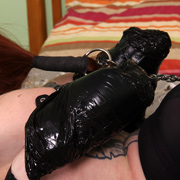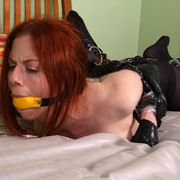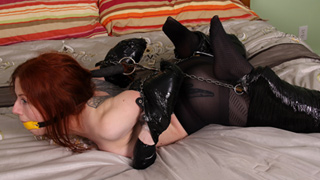 A simple frogtie, or so Leila thought. As I wrapped and taped her limbs with plastic and tape there was one thing she couldn't figure out. What were the chains for? The beanbag gag kept her questions to herself as she tested out her bonds. With even her firsts wrapped in layers of tape using her nails to rip free was out the question. It wasn't long before my secret was out as I pulled the chains together behind her back, connecting them with a padlock. With Leila almost immobile there was only one thing to do. Chain her hair back and leave her in a star of chain!

Nyxon vs. The Ring Harness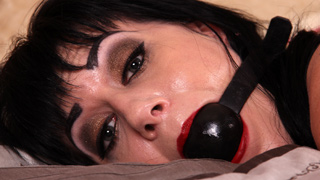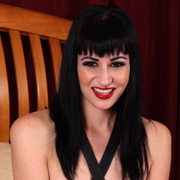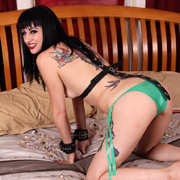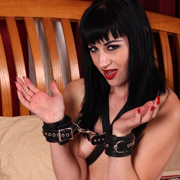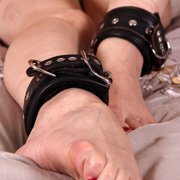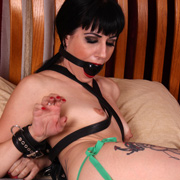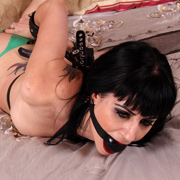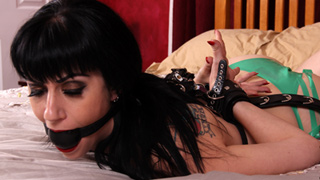 Once secured in place, the harness left a nice line of d-rings down her back. When my padlocks clicked shut the seemingly simple harness proved to be far more restrictive than Nyxon anticipated. I gave her a few minutes to get used it it before her legs were also locked to the harness leaving her hogtied. Unable to budge, Nyxon pleads through her gag to be unlocked. I decide to comply, but only to relock her wrists higher up her back!

Leila vs. The Floor Anchors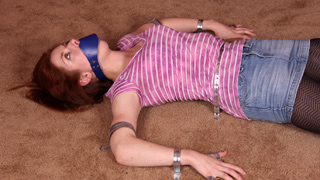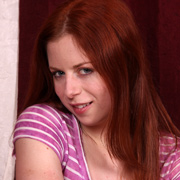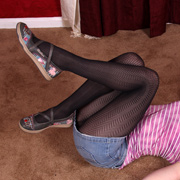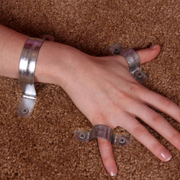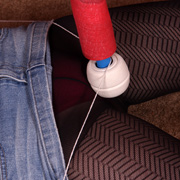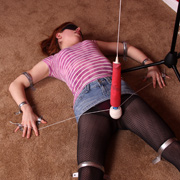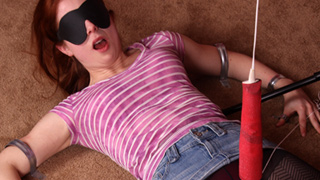 I can't place my finger on it but I frequently feel compelled to immobilize Leila whenever I get the opportunity. In this scene even her fingers are bolted and literally unable to move an inch. That's certainly not due to lack of trying. This is especially true when I suspend a magicwand against her pantyhosed panties. If only she could move a half inch closer Leila might not be nearly as frustrated. After several minutes of frustrated writhing and orgasm is on the horizon... until I shut off the vibe. But not for long!

Hana vs. The Strappado Test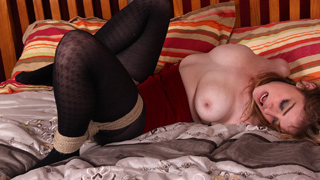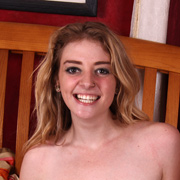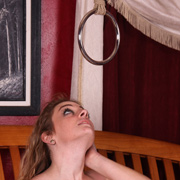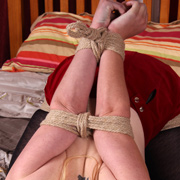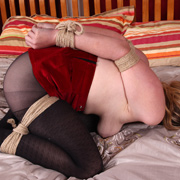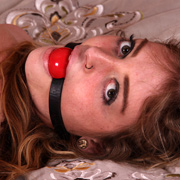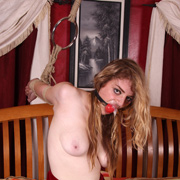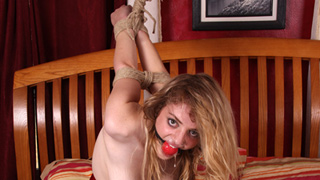 Up until this point I had taken it a bit easy on Hana. She is a flexible girl without a doubt, so much so that she can wiggle out of all but the strictest binds. When she teased that she could escape anything I put her in, how could I turn down an opportunity... err... challenge like that? With her legs frogtied I made short work of her arms, cinching her elbows together. If Hana is worried she isn't showing it yet as she struggles against the ropes. As her confidence wanes, I cinch her arms into a nice strappado and add a ball gag leaving her dangling like a worm on a hook.

Miss Crash vs. The Strict Hogcuff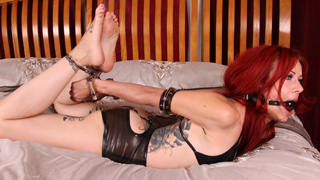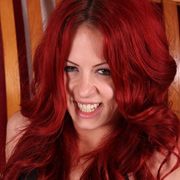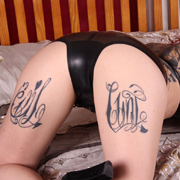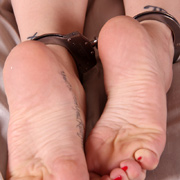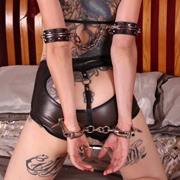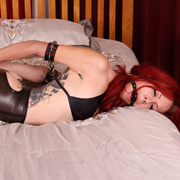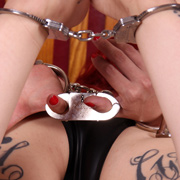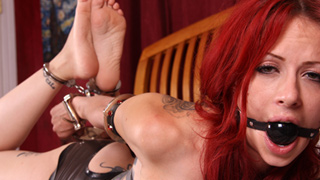 I love a girl who can jump feet first into any situation, especially if it's my restraints. As I cuffed her wrists and ankles Crash still couldn't help but boast how she can eventually get out of any bind. After ratcheting her elbow cuffs I let her struggle while I prepare for her real binds. When I return, a black ball gag fills her mouth and is chained to her elbow cuffs which I padlocked even closer together. A few more chains and padlocks and she can barely move an inch. As I toss the keys beside her she tries hard to reach them but to no avail. I'm sure Crash will figure it out. By her account, she always does!